Back to News
Peter Kyle Creates Theatrical and Dance Project Celebrating Rilke's Sonnets to Orpheus
Academics
posted
by Kathy Andrews
Choreographer Peter Kyle, incoming chair of Trinity's Theater and Dance Department, has created And all things hushed, an immersive theatrical and dance performance premiering at Real Art Ways (RAW) in Hartford's Parkville neighborhood, June 17-18 and June 23-25, 2022.
The project celebrates the 100th anniversary of The Sonnets to Orpheus by Rainer Maria Rilke. A multi-faceted arts experience, the production includes dance, visual art, video, original music, and an intergenerational cast ranging in age from 15 to 68, including a trio of teenage dancers from the Greater Hartford Academy of Performing Arts. (For the artists' bios, click here.)
And all things hushed consists of two parts, separated by an intermission. During the first part, audience members will travel through different parts of RAW's 56 Arbor Street building, including new areas that RAW is expanding into; for part two, the audience will be seated in RAW's Main Gallery for a culminating performance.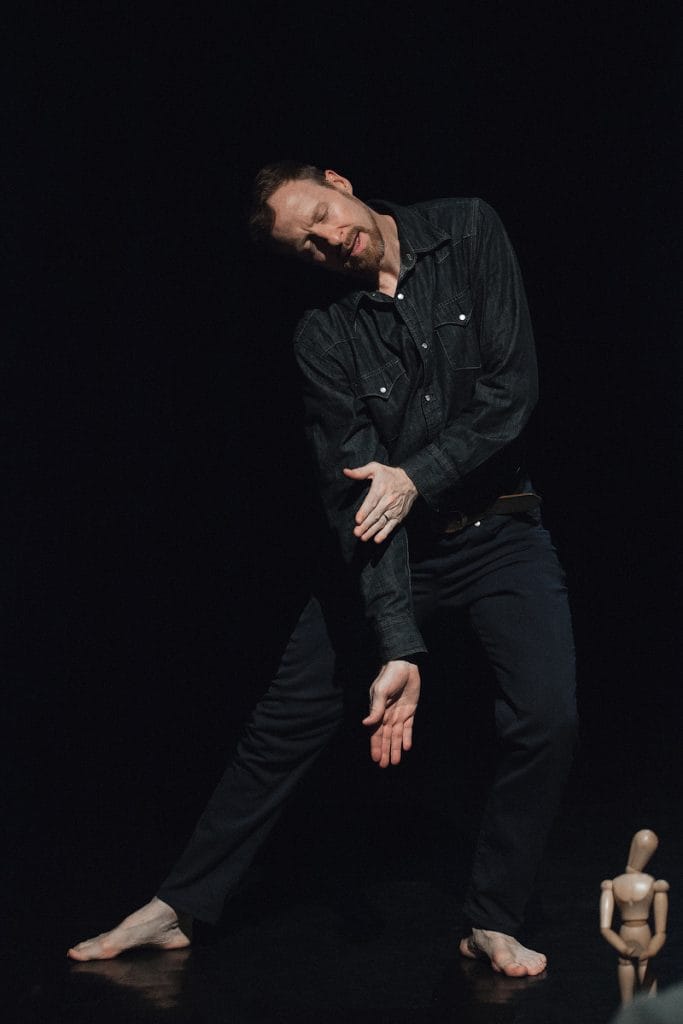 Kyle, a dancer, choreographer, teacher, filmmaker, and artistic director of Peter Kyle Dance, who joined Trinity in 2018 and became associate professor of theater and dance last year, has long been interested in developing a project involving The Sonnets to Orpheus. He was first introduced to the sonnets in 1994, when he danced in the role of Orpheus in a historic reconstruction of Orpheo, by José Limón. More recently, during a 2018 trip to Switzerland, Kyle had the opportunity to visit the château where Rilke was living when he wrote the sonnets.
The title of the production comes from the first of the series of poems, in which Rilke wrote, "And all things hushed. Yet even in that silence a new beginning, beckoning, change appeared."
Said Kyle, "Rilke's ability to champion the beautifully kinetic aspect of quiet moments we live every day resonates with us in the 21st century. My hope [with this project] is to fashion a space that gently cajoles us to be more sentient and to notice new detail in our lived and imagined lives."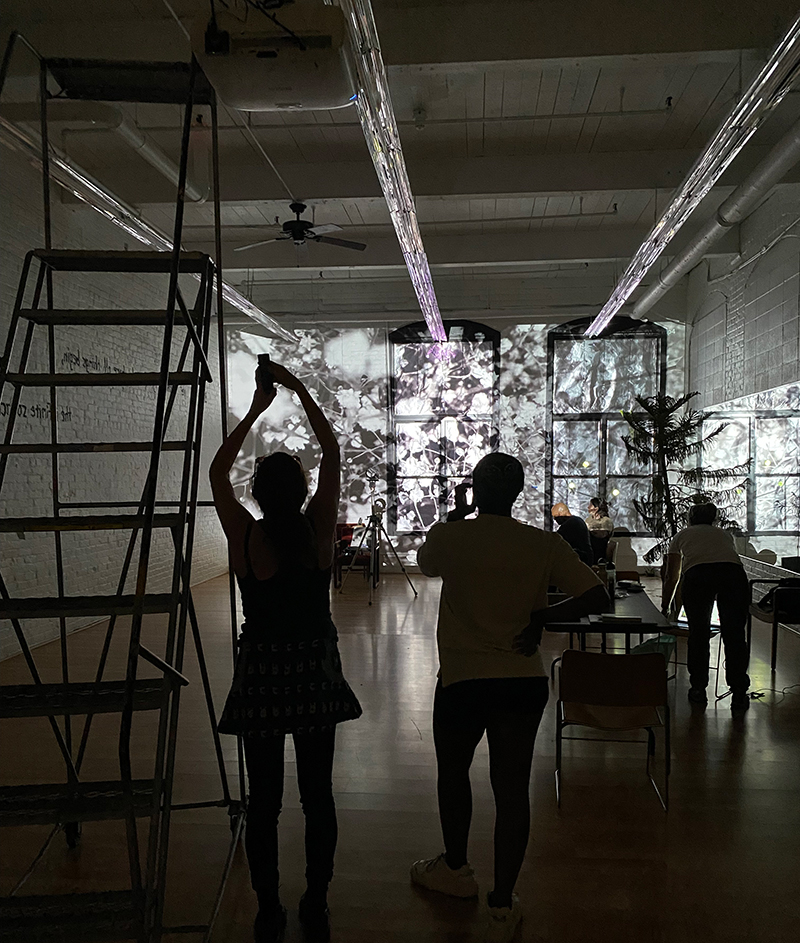 A few members of the Trinity community have had glimpses of the project as it has evolved and entered rehearsals in recent weeks, including Anna Chin '22, who recently graduated with a double major in computer science and theater and dance. Chin photographed some of the spaces in which the performance will take place, and she plans to help shepherd audience members at some of the performances—a role that, for this production, involves more than just ushering someone to a seat.
Chin said she was pleased to assist with the project. "Peter and his team have transformed the Real Art Ways spaces to have many moments where you'll hear, see, and even smell things, and you'll experience this space in multiple dimensions. I'm excited to see the how the dancers interact and flow with everything in the various spaces. Peter has done an amazing job merging different elements of art together and this production will be one to remember!"
Two English Department faculty members, Ciaran Berry, associate professor of English and director of the Creative Writing Program, and Clare Rossini, artist-in-residence, are participating in the production as readers of sonnets.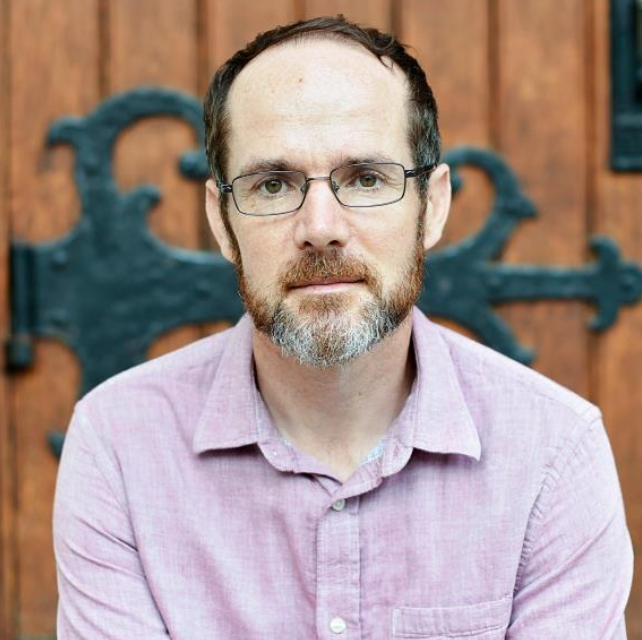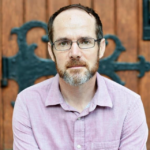 Said Berry, "It's always exciting to find ways to collaborate with artists working in different mediums, so it's great to be involved in this project of Peter's, particularly since he's a Trinity colleague. It's also wonderful to see Rilke's Sonnets to Orpheus being celebrated and reinterpreted in such a unique way. Movement and rhythm are so important to poetry, and particularly to poetry in received forms like the sonnet, so it makes sense that Rilke's work would carry over into dance."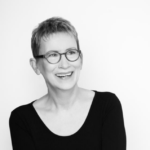 Rossini considers The Sonnets to Orpheus to be one of the great works of the 20th century and describes the Stephen Mitchell translation with which Kyle is working as "one of the most interesting and enduring translations of the sonnets," which were originally composed in German. "Written in 1922, these sonnets have inspired responses from artists of all kinds, such as musicians and visual artists, so Peter is enriching this tradition and doing it in a way that brings together many of the arts," said Rossini. "For me, personally, to be part of an artistic response to these poems that I love, that have been touchstones for me, is deeply exciting."
Rossini noted Kyle's ongoing interest in bringing the arts at Trinity together and said she has enjoyed previous collaborations, such as when students from her poetry class sat in on dance rehearsals by Kyle's dance students. Her students wrote poems about the dancers and photos were taken by Studio Arts Program students. The photos and poems—the latter printed as broadsides on large sheets of paper—were later displayed at the Poon Family Gallery in the Crescent Center for Arts and Neuroscience.
And all things hushed is made possible in part by a Creation of New Work grant from the Edward C. and Ann T. Roberts Foundation, faculty research funds from Trinity College, and through contributions from individual donors.
Performances will take place at Real Art Ways, 56 Arbor Street, Hartford:
Friday, June 17, 7:00 p.m.
Saturday, June 18, 2:30 p.m. and 7:00 p.m.
Thursday, June 23, and Friday, June 24, 7:00 p.m.
Saturday, June 25, 2:30 p.m. and 7:00 p.m.
Advance tickets are encouraged, and can be purchased online at realartways.org, or on site at Real Art Ways. Tickets are $20 for adults, $18 for Real Art Ways members and $12 for students.
Learn more about Trinity College's Theater and Dance Department here, the English Department here, and studying the arts at Trinity here.
Header image: Detail of visual designer Christine Sciulli's installation in one of the entrance hallways to And all things hushed. (Photo by Anna Chin '22)