Back to News
New Courses Tackle COVID-19 Topics Across Departments
Academics
posted
by Emma Sternberg '21
Several new Trinity College courses offered this semester tackle topics related to the COVID-19 pandemic. When classes transitioned abruptly to remote learning in spring 2020, some faculty members adjusted their curricula to discuss issues related to the pandemic; but for fall 2020, the faculty designed entire courses specifically to cover COVID-19 as it relates to several academic disciplines. Among them are an English course on confinement literature, a senior psychology seminar on communication in 2020, and a first-year seminar on pandemics in history.
English 279: Lockdown and Escape Stories
Barbara Benedict, the Charles A. Dana Professor of English, is teaching a 200-level course that focuses on literature about confinement and relating those stories to the current stories of quarantine during the pandemic. The remote course helps students understand their own experiences of lockdown by exploring literary representations of confinement and the ways individuals try to escape, successfully or not.

Benedict normally teaches a course on consumerism and consumption, but felt that it was more appropriate to discuss what is happening right now within the framework of literature. "I wanted to give the students the equipment to think about their own experiences in ways that can shape them into meaningful and rewarding hope," Benedict said. "That is what literature does; it takes its experiences and heightens and shapes them so they become something more."
Benedict said one of the texts, Daniel Defoe's A Journal of the Plague Year, uses a fictional veil to tell the stories of the Bubonic Plague in 1665. "Defoe wanted to give people a blueprint of how to survive and also to advise the government on how to institute policies to prevent the spread of the disease," said Benedict. "However, he wanted to make the story more palatable by interweaving parables of those living through the pandemic. The reader gets to understand an experience from an internal perspective."
Chris Chiasera '24 said that Benedict's course takes a creative approach to discussing the pandemic. He said, "Rather than focus on COVID-19 itself, we analyze the individual and social implications of quarantine and isolation." Chiasera added that the course has enabled him to view a variety of topics in the world more broadly.
"Literature is history as an art form. There is no question that all literature addresses issues that concern human beings across time and across the continents and space," said Benedict. "Literature is not abstract. It is very practical. And if you read literature well, you will learn lessons from it: moral lessons, lessons in relationships and human contact. You will learn something about yourself and something about history."
Psychology Senior Seminar: Communication in 2020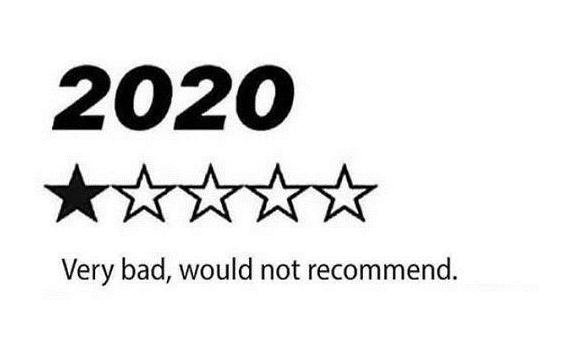 Associate Professor of Psychology Elizabeth Casserly's senior psychology seminar examines how communication radically changed in 2020. The remote course explores the United States presidential election, the racial justice movement, and the COVID-19 pandemic, all through the lens of how these topics are communicated.
Casserly's main focus is to guide her students to use the tools that psychology gives them to make sense of all that has happened in 2020. "I wanted to use this course as an opportunity to model how we hope psychology can help students no matter where they end up in the future," said Casserly.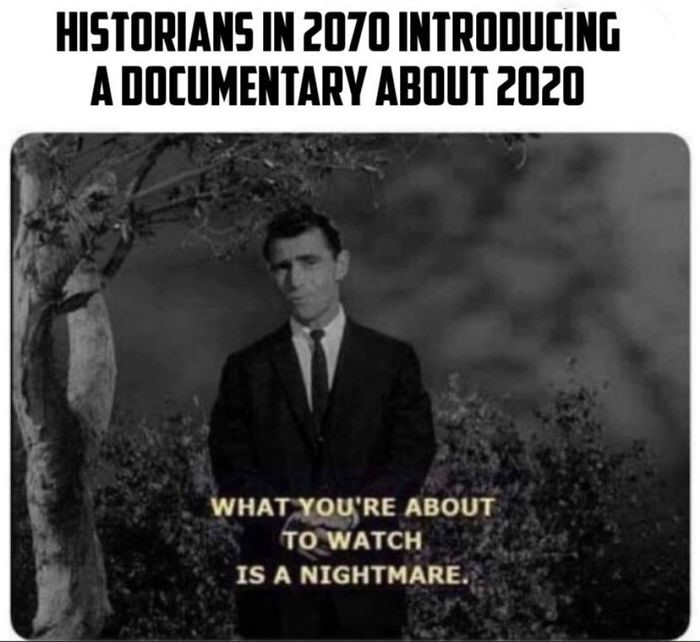 When designing the course, Casserly said she tried to think about the circumstances in which both she and her students were placed and to create a course where everyone was motivated. "I was personally feeling like I wanted to read and learn and discuss COVID-19 because it was already on my mind," she said. "Instead of pretending like it is not happening, why not lean into it?"
One way for the students to connect their psychology tools with the challenge of the pandemic is through their group projects, whose topics include email etiquette during the pandemic, safe protest formats, and making connections while social distancing. The students took on an additional project as a class that provided recommendations to the college about COVID-19 communications.
Erica Phiansunthon '21 said that participating in a course that discusses COVID-19 has helped her feel better about the pandemic because she has the opportunity to talk about it and relate her experiences to her classmates. "The course has also made me more aware of what is said and what goes on at the school, within the administration, and among my friends," said Phiansunthon.
"Through this course, I hope my students attain a sense of their own capability in addressing any kind of question having to do with people," said Casserly. In addition, she said she hopes her students gain a sense of control in their own situation, reduce their stress, and use their knowledge to be a source for change.
First-Year Seminar: Stories we Tell: Histories of Medicine and Disease in the United States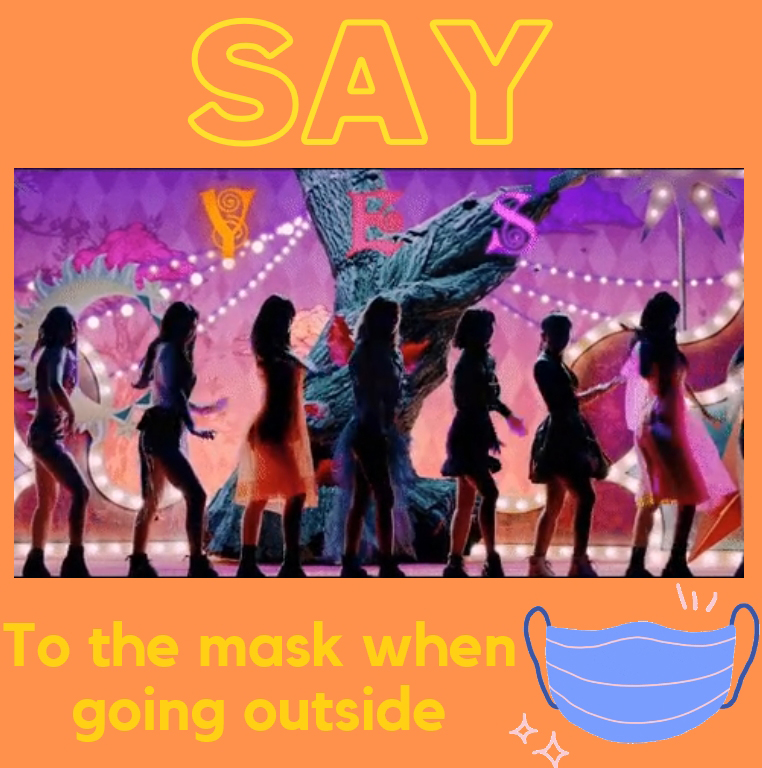 Digital Scholarship Coordinator Mary Mahoney's first-year seminar, "Stories We Tell: Histories of Medicine and Disease in the United States," examines stories told about medicine and its histories using the lens of disease. The remote class is exploring historical understandings of disease and how they can be used to frame COVID-19. For course projects, the students create virtual exhibits that allow them to experiment with digital storytelling tools.
Mahoney said, "As we explore stories people used to make sense of disease in the past, we are putting these histories in conversation with stories we tell now about COVID-19." Mahoney added that she hopes the seminar will help her students understand the stories they hear about COVID-19, and help them see how race, class, and gender all shape stories of disease.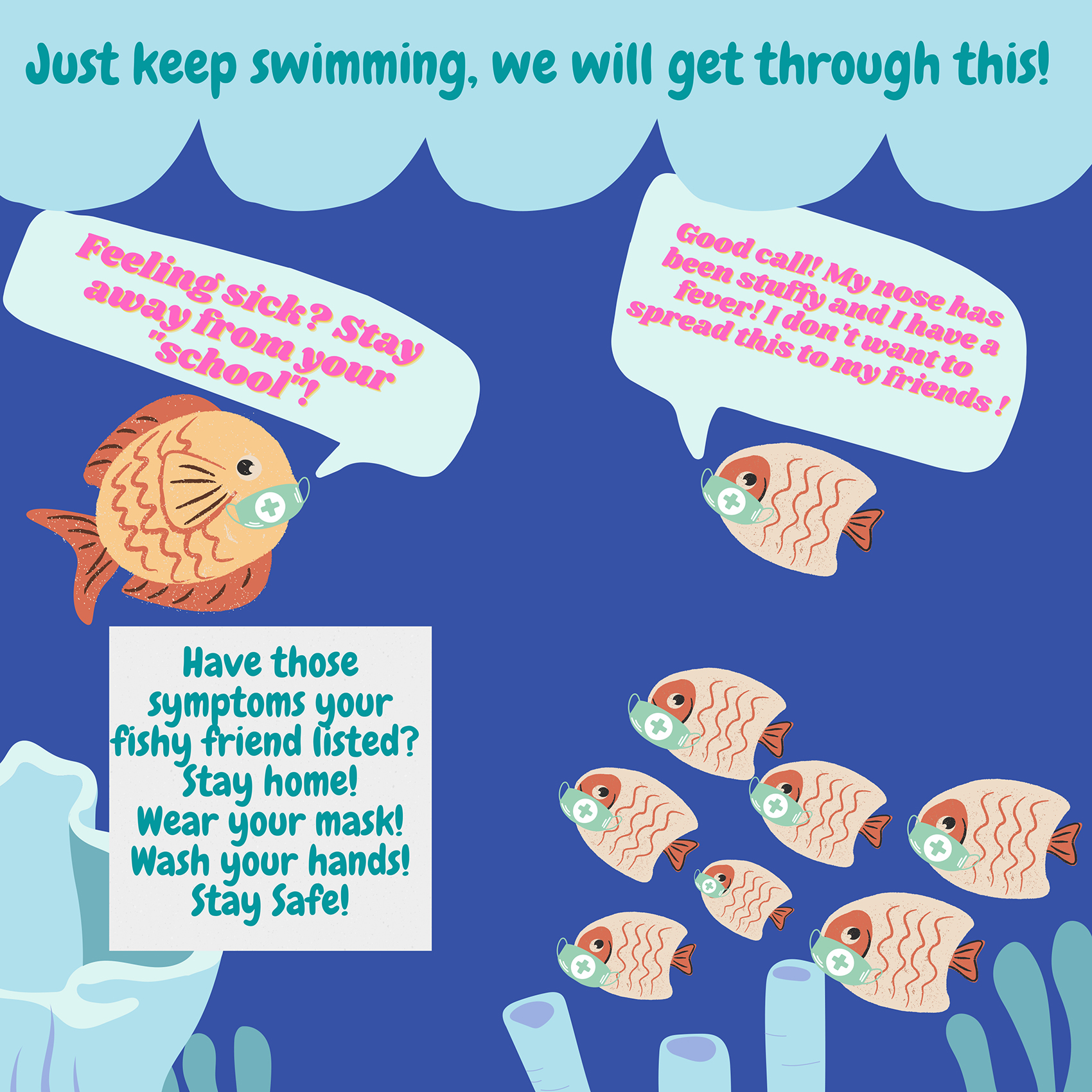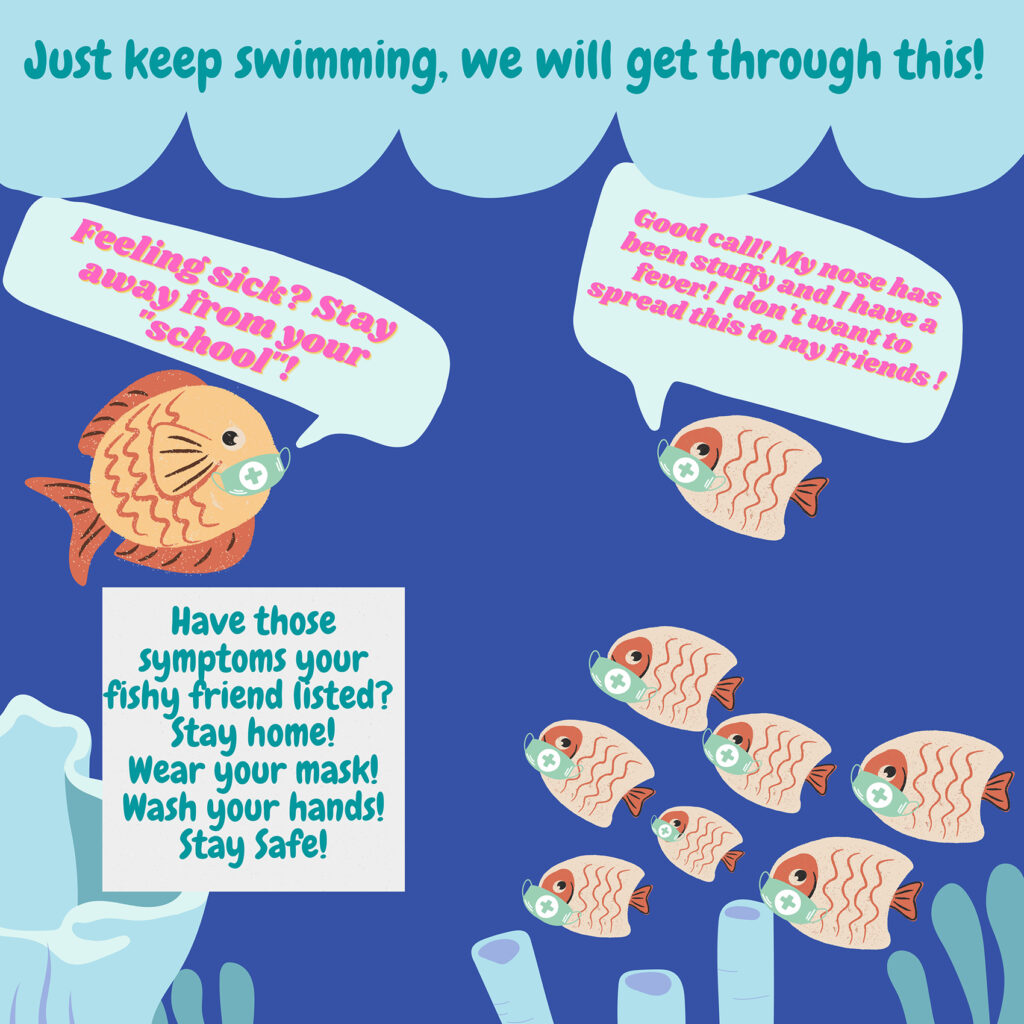 Caroline Munn '21, the first-year seminar mentor, has learned alongside the first-year students about the history of pandemics and how it can inform the present. "I was very interested in learning about the flu of 1918 through examining advertisements and the effect that they had on people's lives," Munn said. "The course has given me a greater understanding that the lived experiences in 2020 are the lived experiences of other outbreaks."
The class is also examining how misinformation in past pandemics relates to how COVID-19 news is shared today. "History can demonstrate people's attempts to make sense of the world and their place within it," Mahoney said. "I hope the histories we've studied in our class can help students make sense of their place in the world and in our campus community during a very stressful time."
Read more about COVID-19 in course curricula in The Trinity Reporter here.