Back to News
Neuroscience Students Get 'Once-in-a-Lifetime Opportunity' at Marine Biological Laboratory
Academics
posted
by Andrew J. Concatelli
Two Trinity students conducted research with Trinity Assistant Professor of Neuroscience Sally Bernardina Seraphin this summer at the Marine Biological Laboratory in Woods Hole, Massachusetts. Shirin Dadina '24 and Anastasia Hanifin '23 assisted with projects including breeding red eyed tree frogs in a lab and extracting frog mRNA.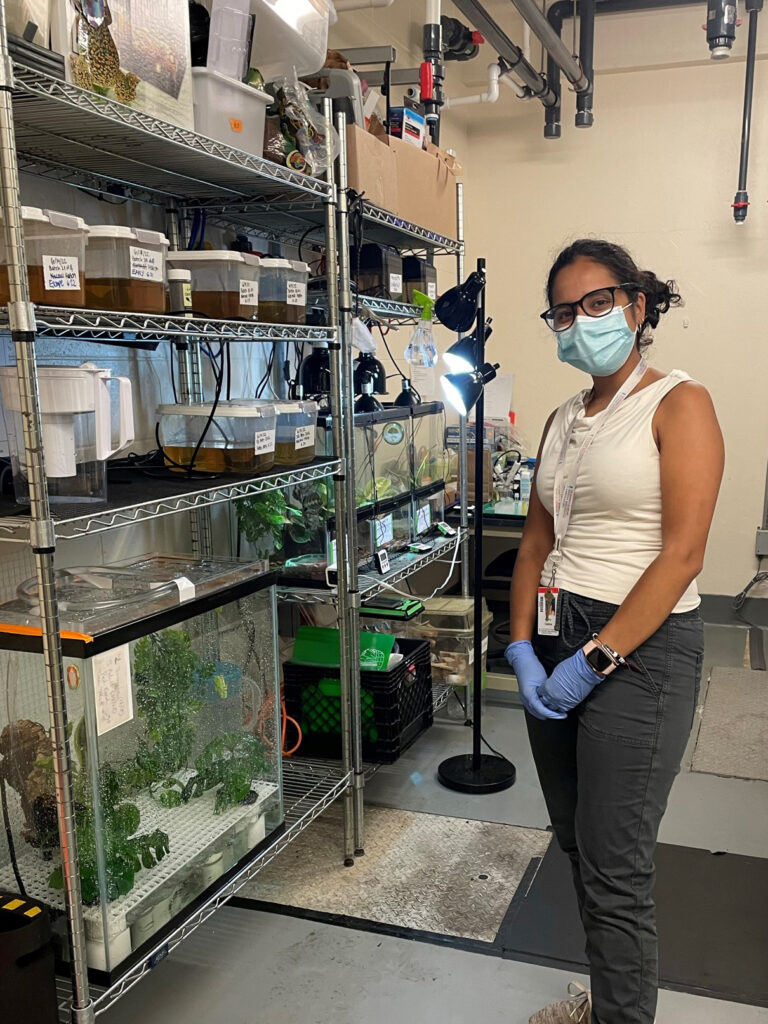 Seraphin invited the students to join her at the MBL—a private, nonprofit institution affiliated with the University of Chicago—as part of her E.E. Just Fellowship. The fellowship enables researchers from groups underrepresented in science, as well as faculty in minority-serving institutions and historically black colleges and universities, to pursue research in residence at the MBL as part of the institution's Whitman Center Fellowships. It covers the cost of on-campus housing accommodations for the fellow and assistant, a research supply budget, laboratory rental fees, and access to MBL's technology, organisms, and facilities.
Dadina and Hanifin each worked with Seraphin for half of the summer on her project, "A New Model for ACEs?: Evolutionary Developmental (Evo-Devo) Neurobiology of Stress in Hyloid Frogs," while also being supported by Trinity's Summer Research Program. "Being embedded in a community of scientists from every continent who have expertise in every aspect of neuroscience has provided a wonderfully immersive learning experience for my Trinity students," Seraphin said.
Dadina, a neuroscience major from Dobbs Ferry, New York, said, "My time working at the MBL felt like a once-in-a-lifetime opportunity. Being able to focus on a project outside of the school year has been a productive way to build my scientific skills and gain a unique perspective on scientific research." She added, "It has been amazing to connect with other undergraduates interested in research, attend numerous lectures hosted by world-renowned scientists, and participate in weekly professional workshops."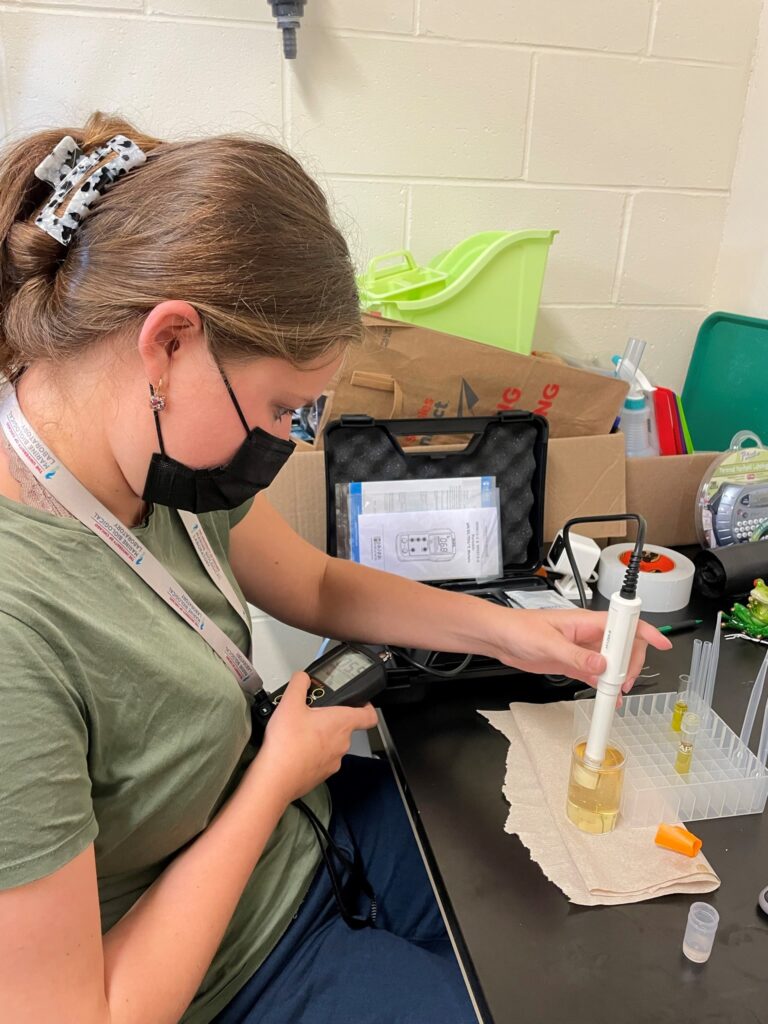 The research connects with several courses Seraphin teaches at Trinity. "It deals with technology we explore in 'Neuroscience Methods' and concepts we study in 'Principles of Neuroscience,'" Seraphin said. "The research itself is on the subject of stress, which is a major focus of my 'Emotion' course."
Dadina became interested in this research subject after taking Seraphin's "Brain and Behavior" course. "I was intrigued by the stress responses in our bodies and the intersection between neuroscience and behavior," she said. "I have been able to apply concepts I've learned to understanding the stress phenomena we are studying in the lab and dig deeper in asking broader questions relating to developmental biology."
The students had the chance to explore technology and learn about many different species at MBL. Seraphin said, "We were working with frogs, but there were 20 to 50 different species here that they were exposed to: everything from bacteria, to octopus, to alligators, to mice." Seraphin gave a talk this month at the Smithsonian Tropical Research Institute in Panama, where she presented some of the data that the students helped generate this summer.
Hanifin, a neuroscience major from New York City, said, "My experience at MBL was one of the best academic experiences I've ever had. I loved being able to connect with other scientists and other undergraduates who were there performing their own research projects. MBL has an incredible sense of community that allows for learning opportunities to be available for anyone at any time."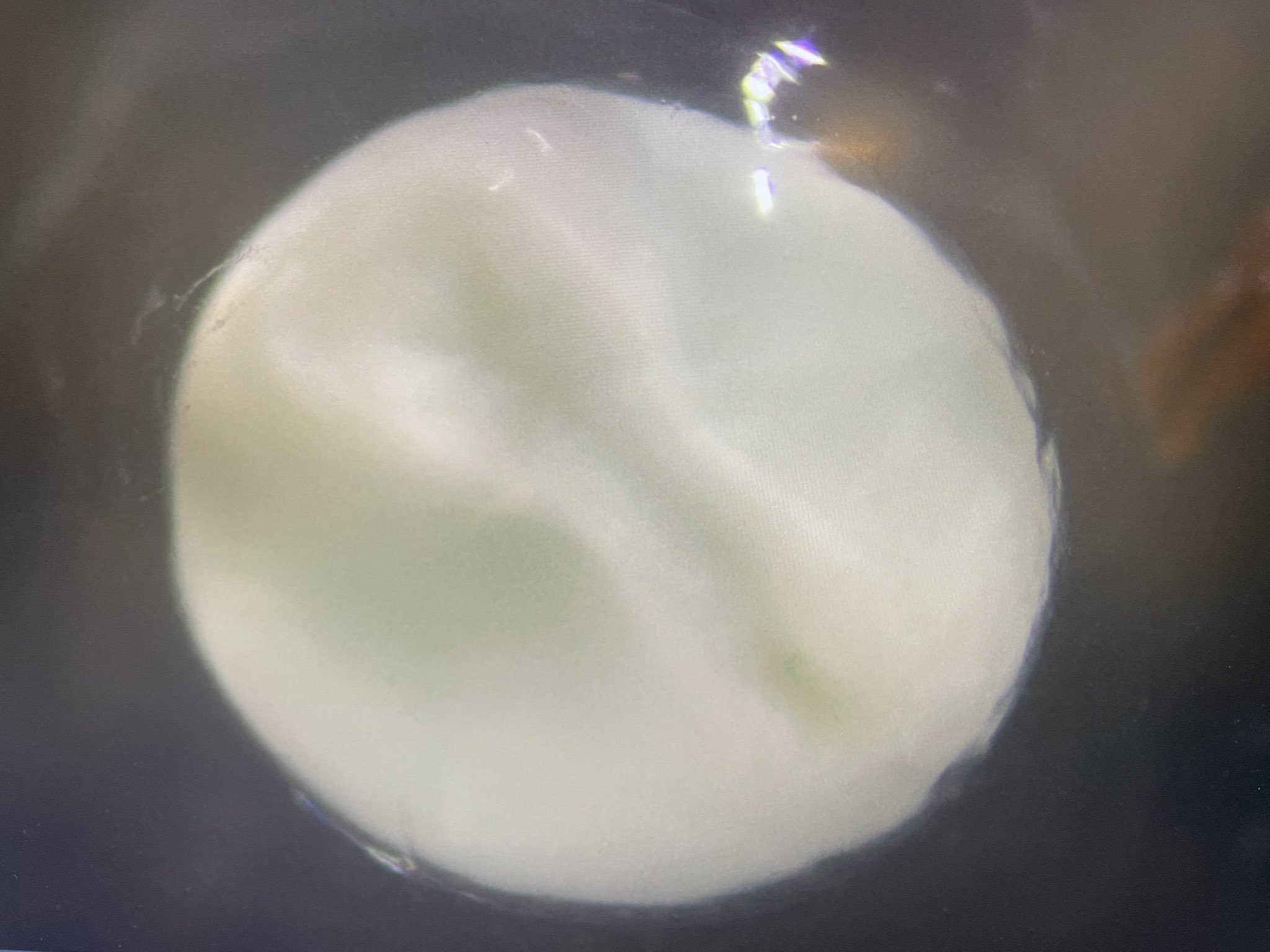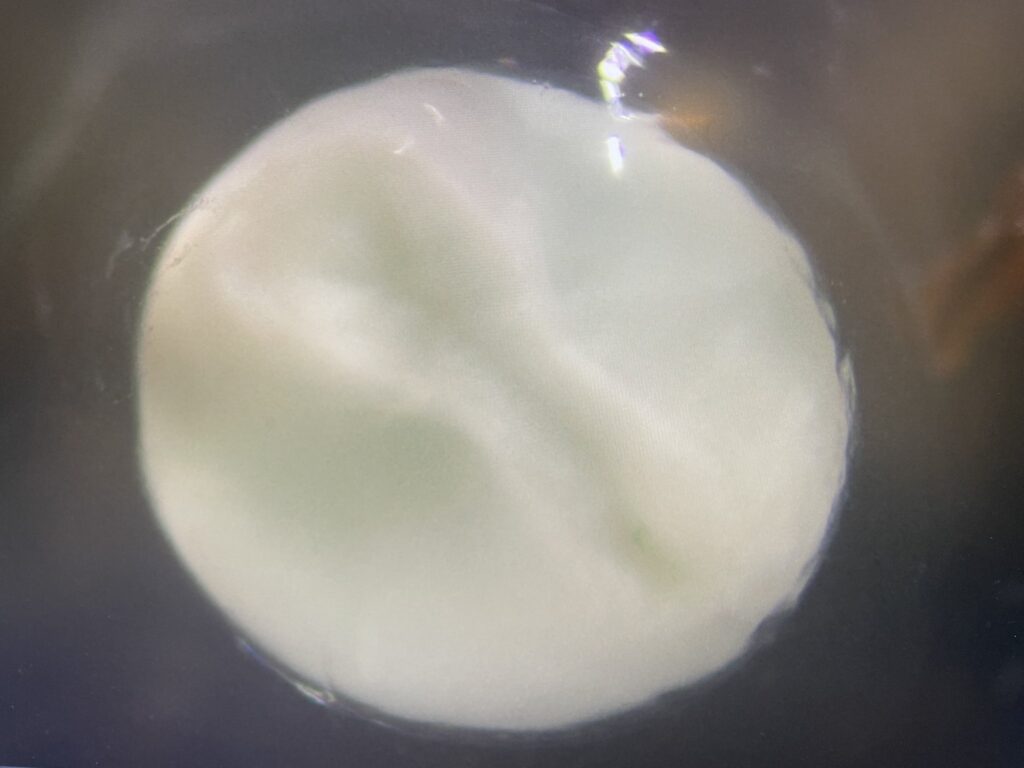 While she considers possible careers as a scientist or physician-scientist, Hanifin said that the internship taught her important research skills. "I was able to visit many different types of labs and learn different basic techniques that are applicable to many disciplines in science," she said. "Being able to apply what I learned in the classroom to real life situations helps me have a deeper understanding of the research and questions being posed, as well as the techniques that are used in neuroscience or biology laboratories."
Dadina added that this experience outside of the classroom has been helpful as she considers her future plans beyond Trinity. "I am so grateful to have been able to talk to many graduate students, peers, and mentors about their careers and stories in the journey through science," she said. "These opportunities have been very useful in thinking about career paths and what it actually means to become a scientist."
Learn more about neuroscience at Trinity College here.