Back to News
Janis Brenner to Perform One-Woman Show 'Inheritance:  A Litany' at Trinity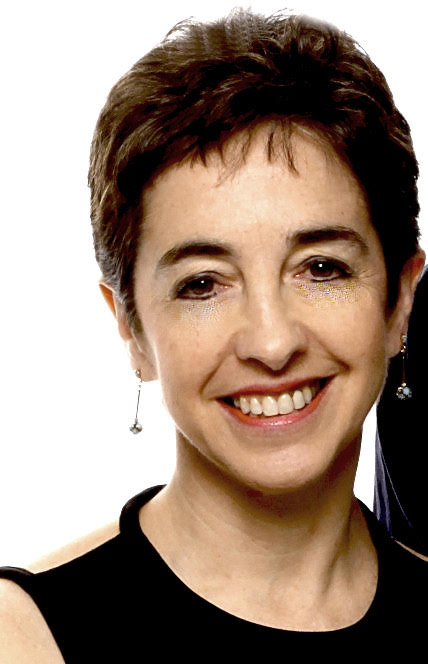 Acclaimed artist Janis Brenner  will appear at Trinity College Friday in a one-woman show that explores the myriad of ways a daughter "becomes" her late parents.
Inheritance: A Litany ties together Brenner's personal story of love, questioning, and vulnerability in a daring poetic narrative through dance, theater, opera, and comedy.
She will perform the show October 28, at 7:30 p.m., in the Performance Lab at Trinity Commons, 240 New Britain Avenue, Hartford. Tickets are free, but reservations are strongly advised and available through the Austin Arts Center Box Office at (860) 297-2199 or online.
This show is based on the lists, or litanies, Brenner began creating after the death of her parents. Brenner presents a comedic and deeply intimate narrative by honoring the parent-child relationship, its psychologies, and its histories through an interdisciplinary approach. 
The audience watches as Brenner inherits "her father's wavy hair, her mother's singing voice, her father's sarcasm, her mother's fragile bones." She also inherits a lifetime of their objects, belongings, their thoughts, and ways of being in the world that all seem to reveal moments of a family's story and a daughter's path forward.  
This work has been honored with four 5-STAR "Critics' Choice" reviews from All About Solo, as well as awards for Best Production, Best Composer and Best Lighting Design from United Solo Theatre Festival, Off-Broadway.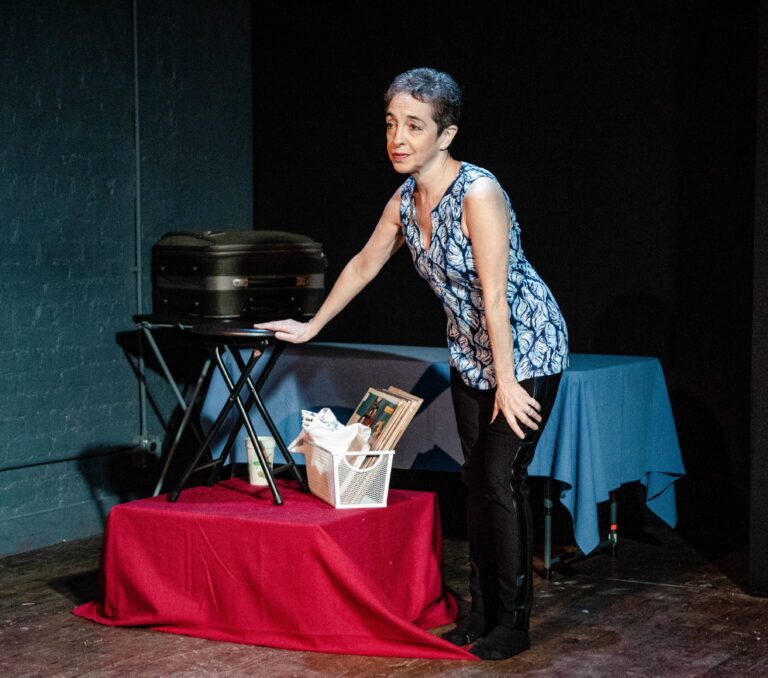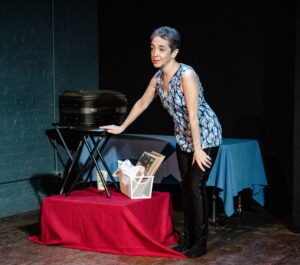 An award-winning dancer, choreographer, singer, teacher, collagist, Brenner is also the artistic director of Janis Brenner & Dancers. Reviews have commended her "meticulous artistry" with with a multifaceted artistic range. She has toured in 36 countries and her work has been commissioned or restaged at more than 50 companies and colleges worldwide. Brenner worked closely for years with Meredith Monk & Vocal Ensemble (recording on ECM Records), Michael Moschen (including PBS' Great Performances), Annabelle Gamson, and with Murray Louis Dance Company working with Rudolf Nureyev, Placido Domingo, Dave Brubeck Quartet, Joseph Papp and The Public Theater, Bat Sheva Dance Company and Alwin Nikolais.  She has taught workshops and guest residencies throughout the world and was an esteemed faculty member of The Juilliard School until 2021, serving as choreographic mentor for the Choreographers & Composers Collaborations and teaching improvisation.
Brenner's artistic team on the performance includes composer Jerome Begin; coaching support by Jill Sigman and Risa Steinberg; lighting by Mitchell Bogard; and a special guest, Aaron Selissen.