Back to News
Hartford Courant: Trinity Coaches and Athletic Staff Keep COVID-19 Testing Running Efficiently
Trinity in the News
posted
The Hartford Courant spoke recently with Trinity College coaches and other members of the athletics department staff about the new way they are supporting students and the entire college community this semester. "Trinity's athletic department is tasked with running the school's [COVID-19] testing program, an ambitious program that aims to test every student twice a week, faculty and staff once per week," Dom Amore writes.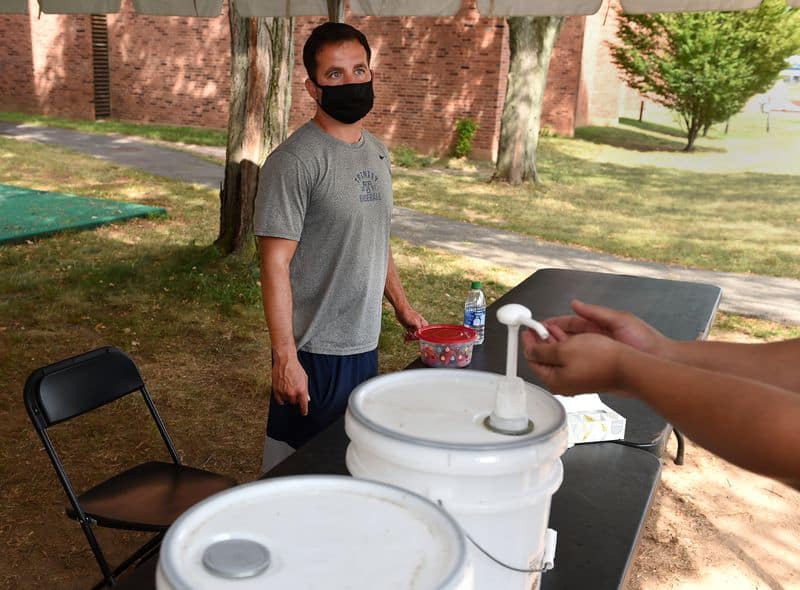 In the article, coaches and administrators talk about the importance of this endeavor, which is carried out in the field house: "'Everybody's got their hand in there making it work,' said men's lacrosse coach Jason Tarnow. 'It gives us a chance to feel like we're back, making a difference again, because it's been a long time since a lot of us have been able to feel that, for sure. For a lot of us, it's feeling like we're back to being a part of the campus.'"
Athletic Director Drew Galbraith says, "The ability to keep the entire community safe is a priority because we don't have the space that a large public university might have to keep large numbers of students in isolation or in quarantine. We have a very finite number."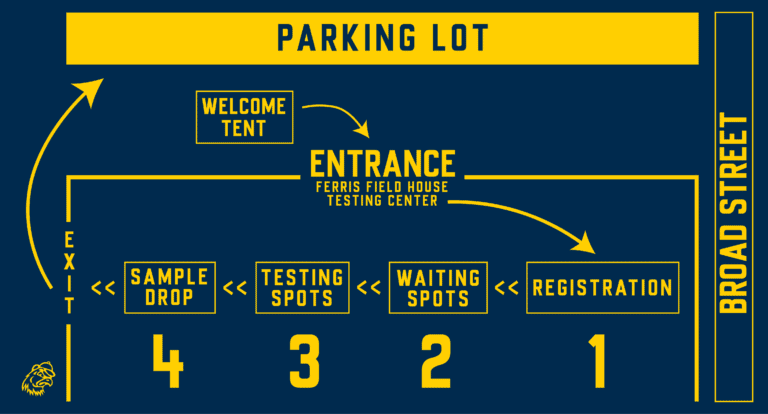 The Courant reports that athletic administrators sort and catalog the tests, then a coach or staff member drives a batch of samples twice each day to the Broad Institute in Cambridge, Mass., where results are usually turned around in 12 to 14 hours.
"In early July, Trinity developed its goals and plans for testing some 1,900 students. President Joanne Berger-Sweeney brought the plans to Galbraith, who marshaled his resources and motivated his motivators," Amore writes.
Galbraith adds, "I was certainly grateful that the college thinks enough of us in athletics that we would be able to take on such a significant responsibility. That was how I couched it with our coaches: 'We are being tasked with keeping the community safe this fall, that's a way for us to show our value.'"
Click here to read the full story.
More information about Trinity's COVID-19 testing center can be found here.