Back to News
Fulbright Grant Enables Trinity Alumnus to Teach in South Korea
Alumni
posted
by Andrew J. Concatelli
After studying in South Korea as a Trinity undergraduate, Jeffery Huang '22 is preparing to return to that country early next year—this time, supported by a prestigious Fulbright English Teaching Assistant (ETA) Award.
Huang completed dual majors in history and economics at Trinity, where he became interested in government policies, political economy, and public transportation policy through courses with Assistant Professor of Economics Ibrahim Shikaki. "He was a great source of inspiration for me," Huang said. "With the Fulbright, I want to gain more Korean language experience and also to study public transportation and bring some ideas back to the United States."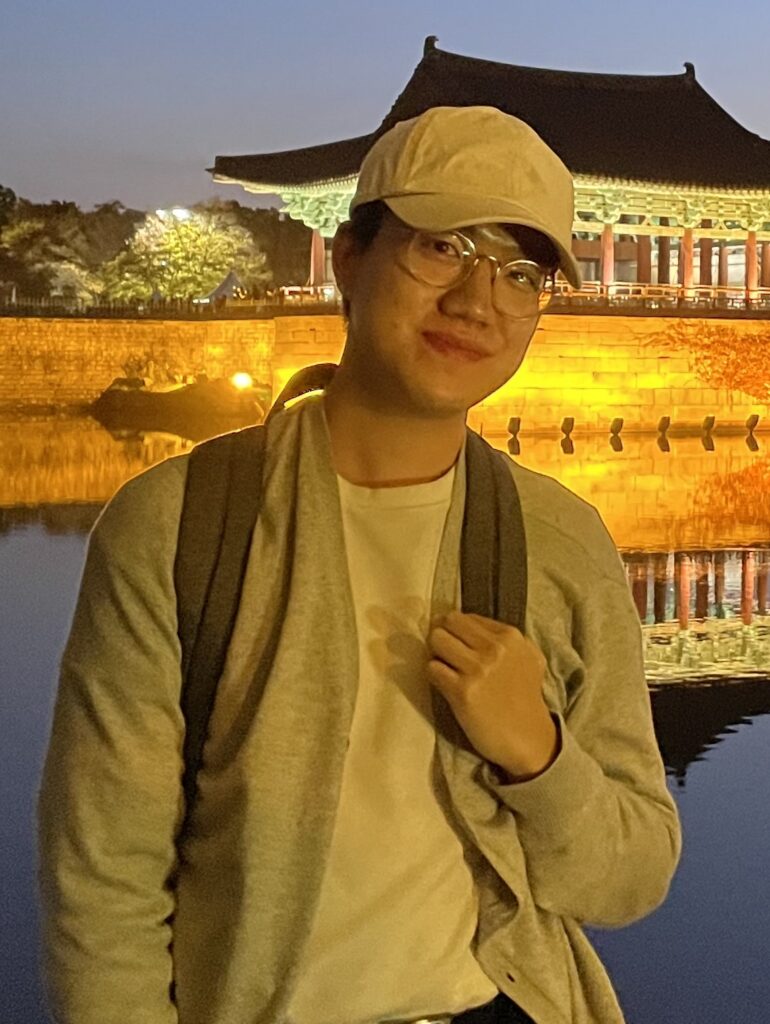 Coming to Trinity from Chicago as a Posse Scholar, Huang said he initially found the transition to college difficult, but eventually found his place on campus, joining the Asian American Student Association in his second year.
With AASA, Huang worked on public relations and external affairs, hosting events via Zoom during the COVID-19 pandemic. "That really made me feel like part of the community," he said.
A trip to Japan led by Associate Professor of History Jeffrey Bayliss in the summer after his first year sparked Huang's interest in studying abroad, but the pandemic put those plans on hold for a while. Huang eventually spent a semester in South Korea during his junior year at Trinity.
"Once I got there, I took the high-speed rail passenger trains and I was really inspired by that," Huang said. "I thought we really need something like that in the U.S., especially coming from Chicago, which has a rich history as the most important railroad network in the U.S. and stands to benefit greatly from future infrastructure development."
In the summer before his senior year at Trinity, Huang was named a Public Policy and International Affairs (PPIA) Fellow and participated in an intensive seven-week Junior Summer Institute. The program works to promote the inclusion and full participation of underrepresented groups in public service and to advance their leadership roles throughout civic institutions serving domestic and international affairs. PPIA equips fellows with the knowledge and skills they need to succeed in graduate school, and eventually, to serve the public good.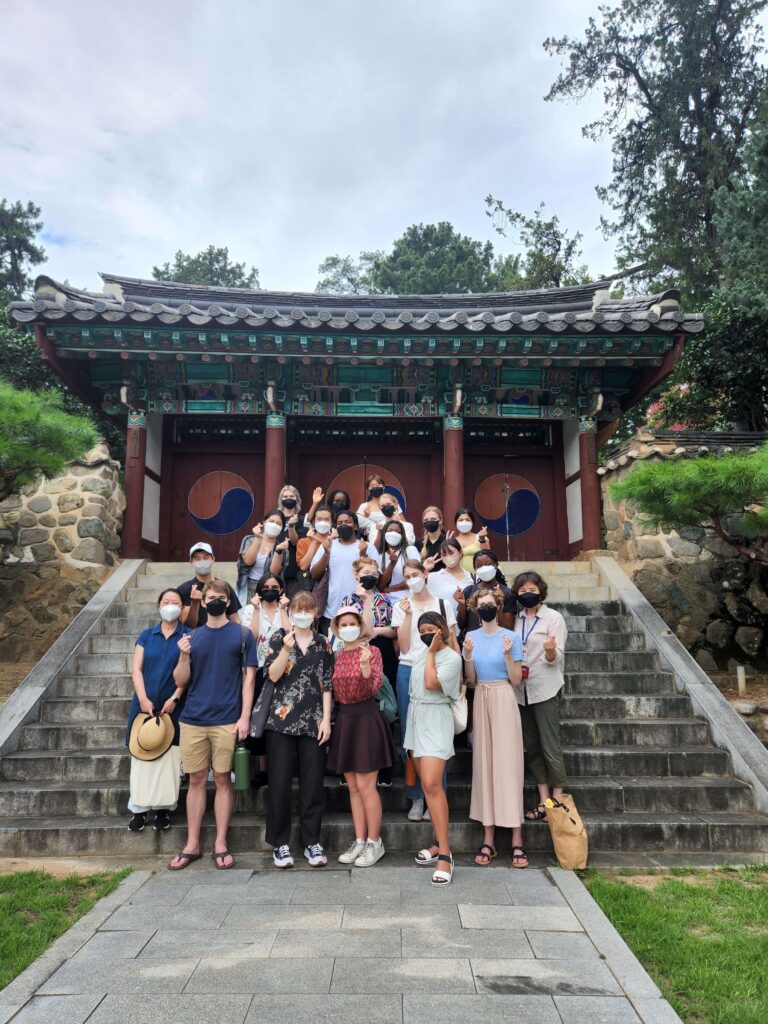 After graduating from Trinity, Huang returned to South Korea with the Critical Language Scholarship, an immersive study abroad program awarded by the U.S. Department of State. "It was like a language boot camp—very intensive," he said.
As he was applying for the Fulbright, Huang thought he might be a good fit for the ETA thanks in part to his experiences in South Korea and as a tutor. "I was a teaching assistant for Professor of History and International Studies Zayde Antrim, and I also had experience as a tutor in Chicago at an after-school center that I used to attend as a child," Huang said.
Huang added that the Posse Foundation supported him throughout his time at Trinity and through the Fulbright application process. "In a way, going through the application and interviews for Posse prepared me for the Fulbright application process," he said.
In South Korea, Huang will be assigned to a local school as an English language teaching assistant. "Just as students there will have a lot to learn from me, I have a lot to learn from the students as well," he said. His Fulbright grant runs from January through December 2024, including several weeks of orientation and training.
Tanetta Andersson, senior lecturer in sociology and Huang's Posse faculty mentor, recalled that he was a "tremendous" student while at Trinity. "Despite the constraints of COVID during 2021, Jeffery's determination to stretch his horizons by studying away in South Korea impresses me so much," Andersson said. "I look forward to hearing about his experiences and how this amazing Fulbright opportunity will steer his future path."

That path for Huang includes a plan to earn a master's in public policy after he returns from South Korea. "I have a background in econometrics from Trinity," Huang said, "so I hope to use that knowledge in grad school and beyond." He added that he plans to pursue a career related to public transportation, whether that may involve analyzing data, writing policy memos, or working in a government agency.
Huang said that more travel will be in his future as well.
The Fulbright Program, the flagship international academic exchange program sponsored by the U.S. government, has fostered mutual understanding between the United States and other countries since 1946. The program provides awards to approximately 8,000 students, scholars, teachers, artists, and professionals each year from the United States and 160 countries.