Back to News
Education Extends Beyond the Classroom in Wide-Ranging Summer Internships
Academics
posted
by Sammi Bray '25
This summer, Bantams are exploring opportunities across disciplines as they take on internships relating to their majors and future career goals.
Here, four Trinity students talk about their experiences and how their summer roles have them looking forward to what comes next at Trinity and beyond: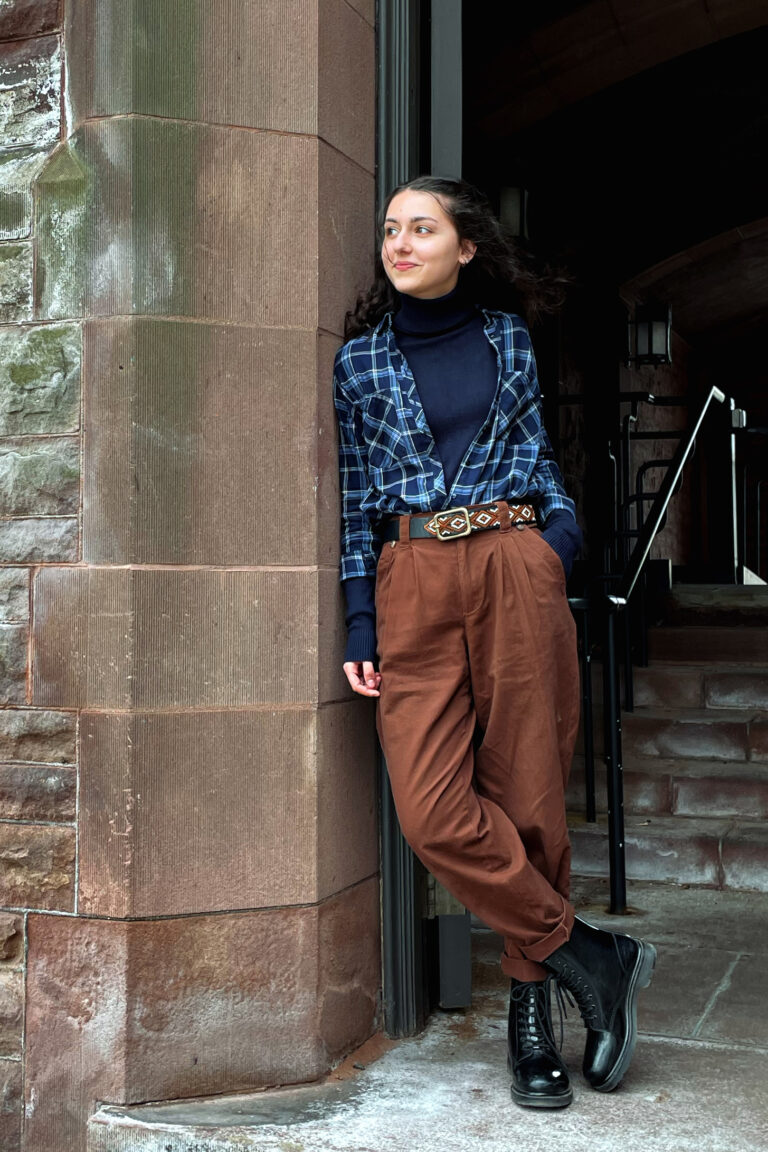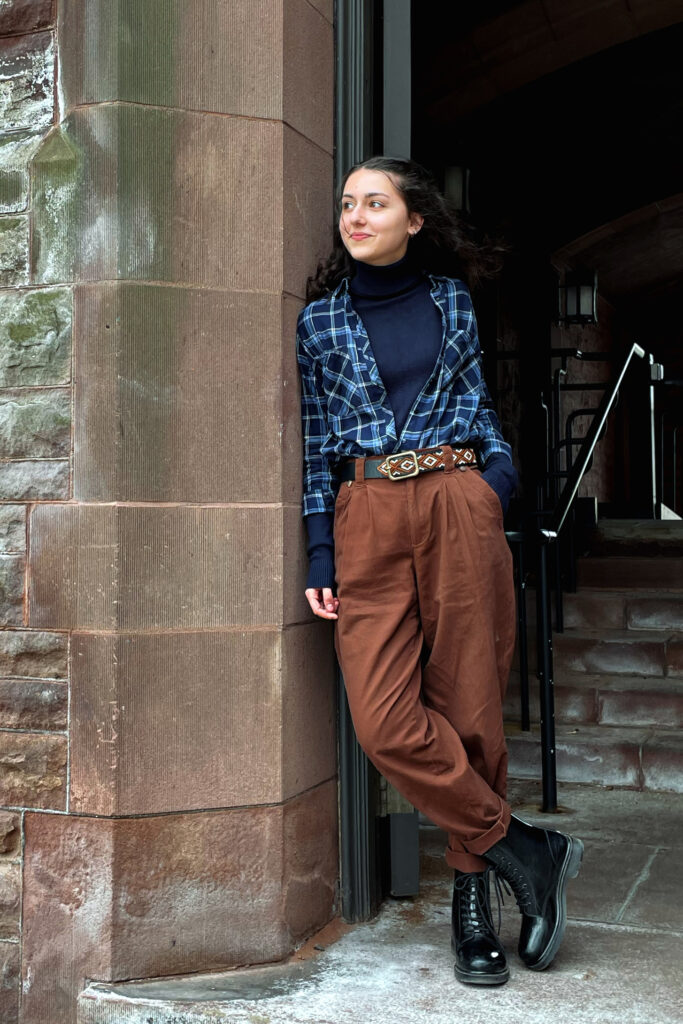 Anahit Avagyan '24 – Cloud security intern with Hybrid Pathways
Major: Computer Science
Hometown: Yerevan, Armenia
This summer: "Depending on the meetings I have had on the previous day, I do some research trying to find the answers to the questions that the customer had about deploying certain technology," Avagyan said. "I also do general research about the technology that we will be working on in the near days and discuss it to get answers from my mentor to my questions about it. I attend different meetings, including meetings about my internship experience, meetings with our customers, meetings where there is more hands-on experience with certain technology, and meetings where we just chat with the members of the organization about everything but work." She added that any challenges she encounters make her job more interesting.
What comes next: On campus, Avagyan said she would be interested in working with the college's information technology security team on various ongoing projects. After graduation, she hopes to address the gender disparity in the field of cyber security.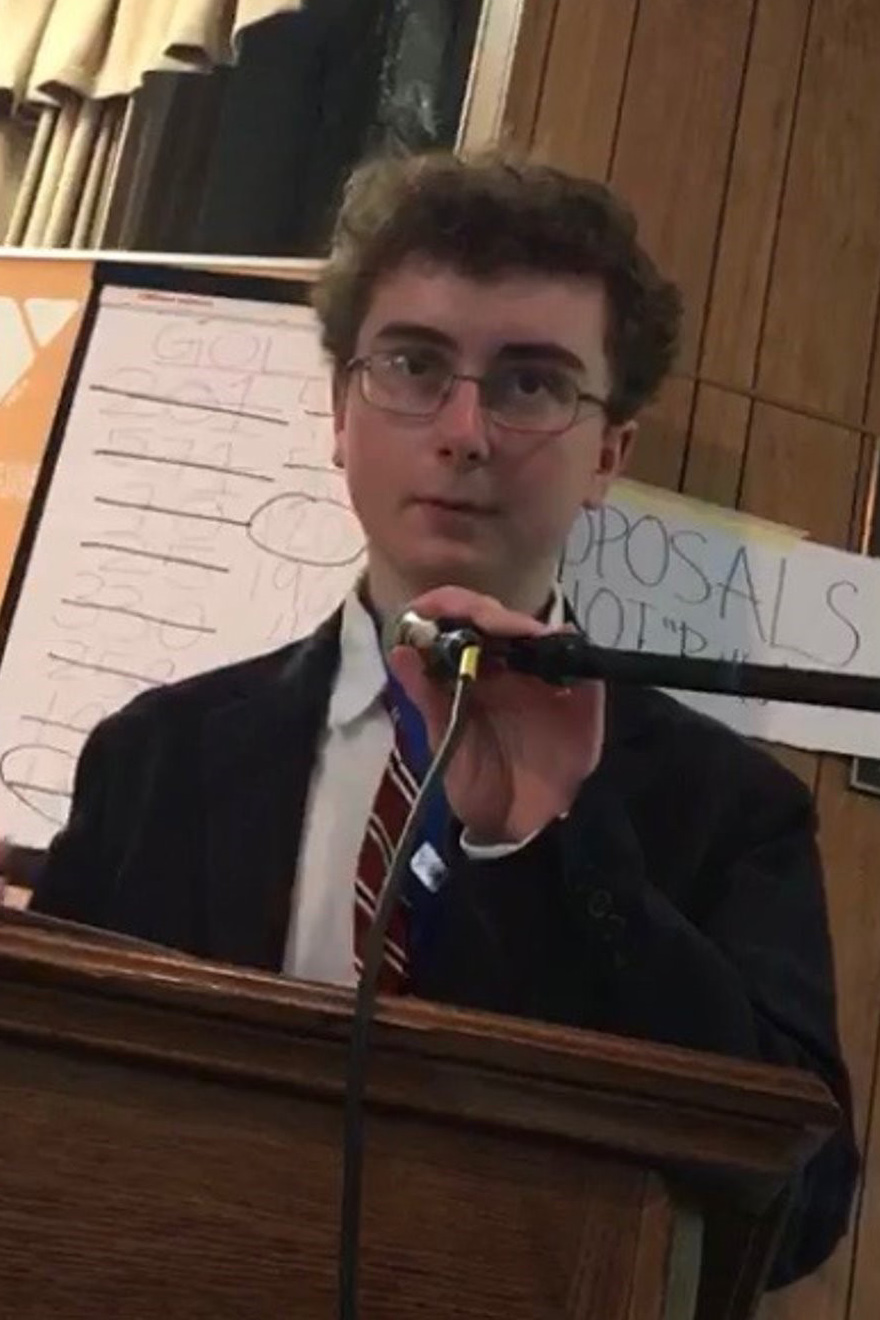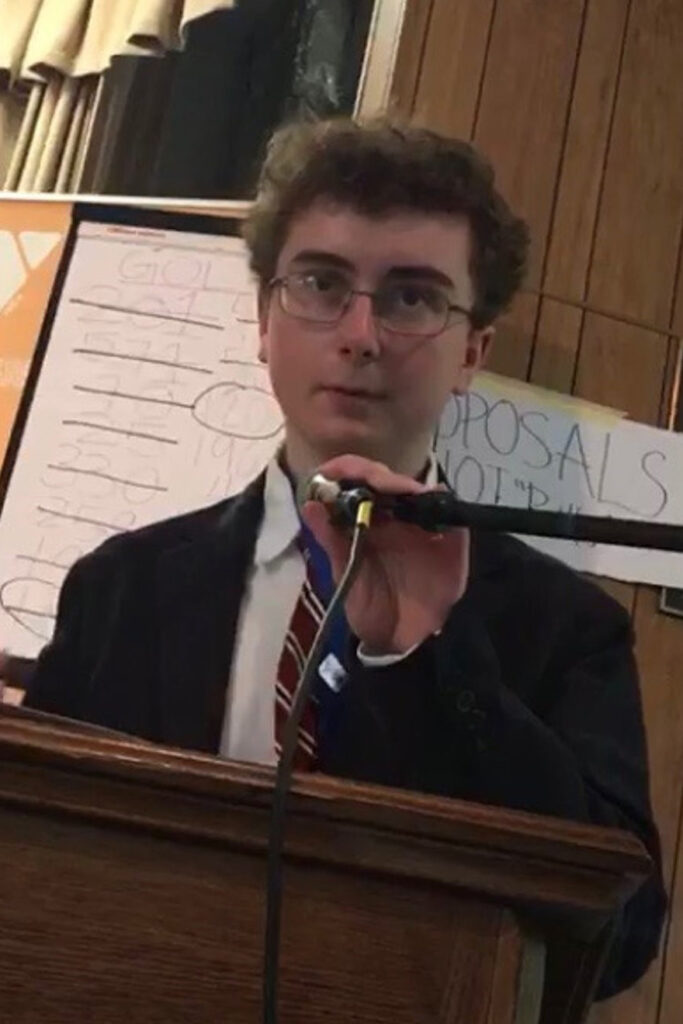 Jack P. Carroll '24 – Enforcement Unit externship with the United States Equal Employment Opportunity Commission (EEOC), Savannah Local Office
Major: Political Science
Hometown: Berlin, Connecticut
This summer: "I work alongside a federal investigator who investigates complaints of workplace discrimination in Savannah, Georgia," Carroll said. "My responsibilities include conducting legal research; taking notes during interviews with charging parties; and drafting charges of discrimination, interrogatory plans, conciliation summaries, and requests for information. I also shadow my assigned investigator during meetings with trial attorneys."
What comes next: "My experience with the EEOC has strengthened my interest in exploring careers in public service," Carroll said. He added that the summer experience has also involved a lot of reading and research, which are skills necessary for his time at Trinity and in future career pursuits.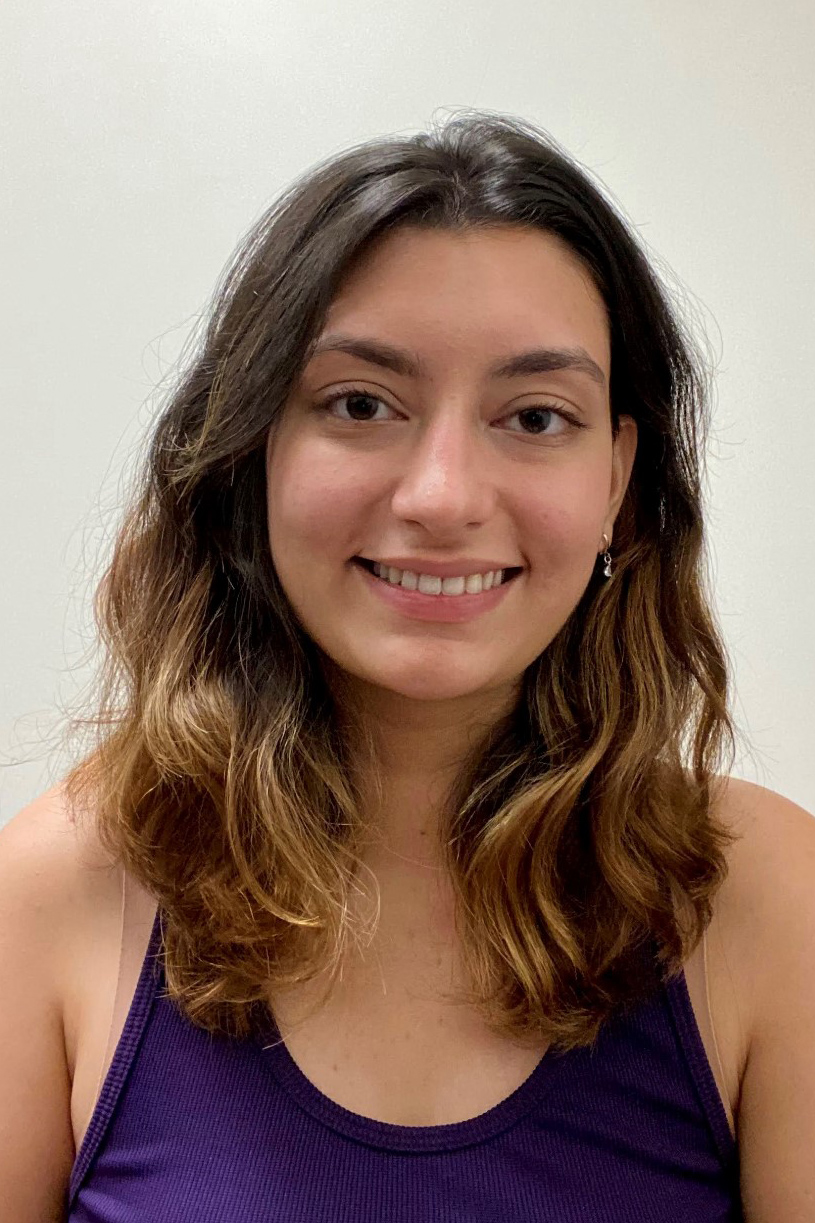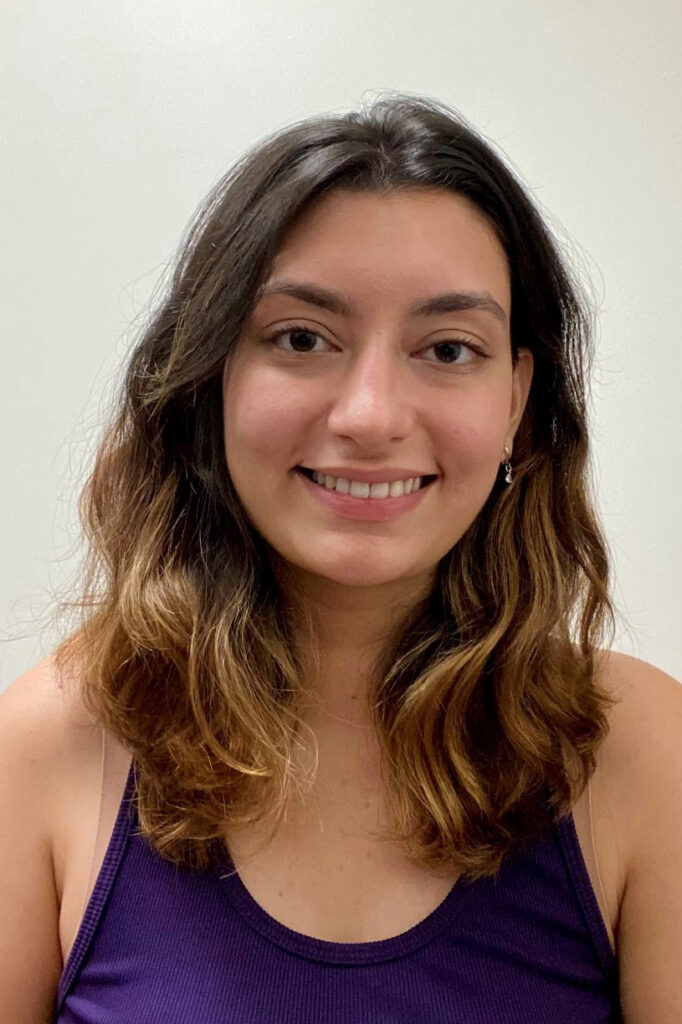 Sidra Hassan '25 – Student research intern at the University of Houston, Department of Earth and Atmospheric Sciences
This summer: Hassan worked on a project titled, "Machine Learning Prediction of Seismic Wave Travel Times in Earth." She said, "The goal of this project was to use machine learning techniques to train a neural network to use past earthquake travel times to predict the travel times of a future earthquake. The project results were useful in earthquake hazards mitigation, earthquake location, and 3-D seismic imaging of the earth's interior to understand the dynamics of the earth."
What comes next: "I want to further my education through either graduate or professional school because I love learning and want to continue growing my skills and knowledge," Hassan said. Ultimately, she hopes to find a path that will intersect with several STEM fields.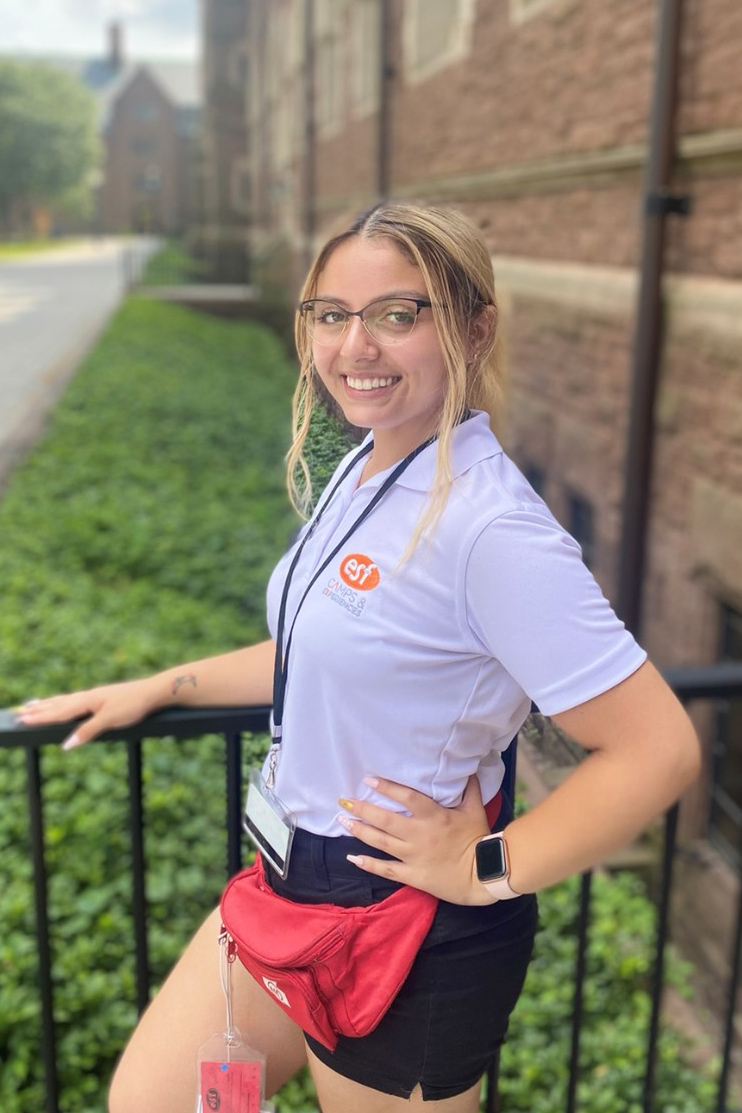 Alysia Rivera '24 – Counselor at ESF Dream Camp, located on the Trinity campus
Major: Psychology
Hometown: Windsor Locks, Connecticut
This summer: Rivera's days are full of music, art, sports, reading, and more, as she works with the ESF Dream Camp, the summer camp and year-round academic mentoring program on Trinity's campus that celebrated its 25th anniversary this year. "This internship has definitely directed me to want to work with children and study child development," Rivera said, sharing that part of her role is making sure every camper is physically and emotionally safe.
What comes next: "This internship has given me the confidence I need to be successful. It has impacted my professional life by allowing me to solidify that I want to work with kids," Rivera said. "I hope to study child development in graduate school and possibly even go to medical school."
For more information about how Trinity supports students searching for internships, on-campus jobs, post-graduation employment, and graduate schools, visit the Career & Life Design Center.