Alumni from the Class of 2019 are achieving their post-graduation goals of employment, graduate studies, military or volunteer service, and other fulfilling pursuits.
Recent data gathered from 87 percent of the members of the Class of 2019 showed a 97-percent positive outcome rate, according to Joe Catrino, the director of career development in Trinity's Center for Student Success and Career Development (CSSCD) and special assistant to the vice president for innovation.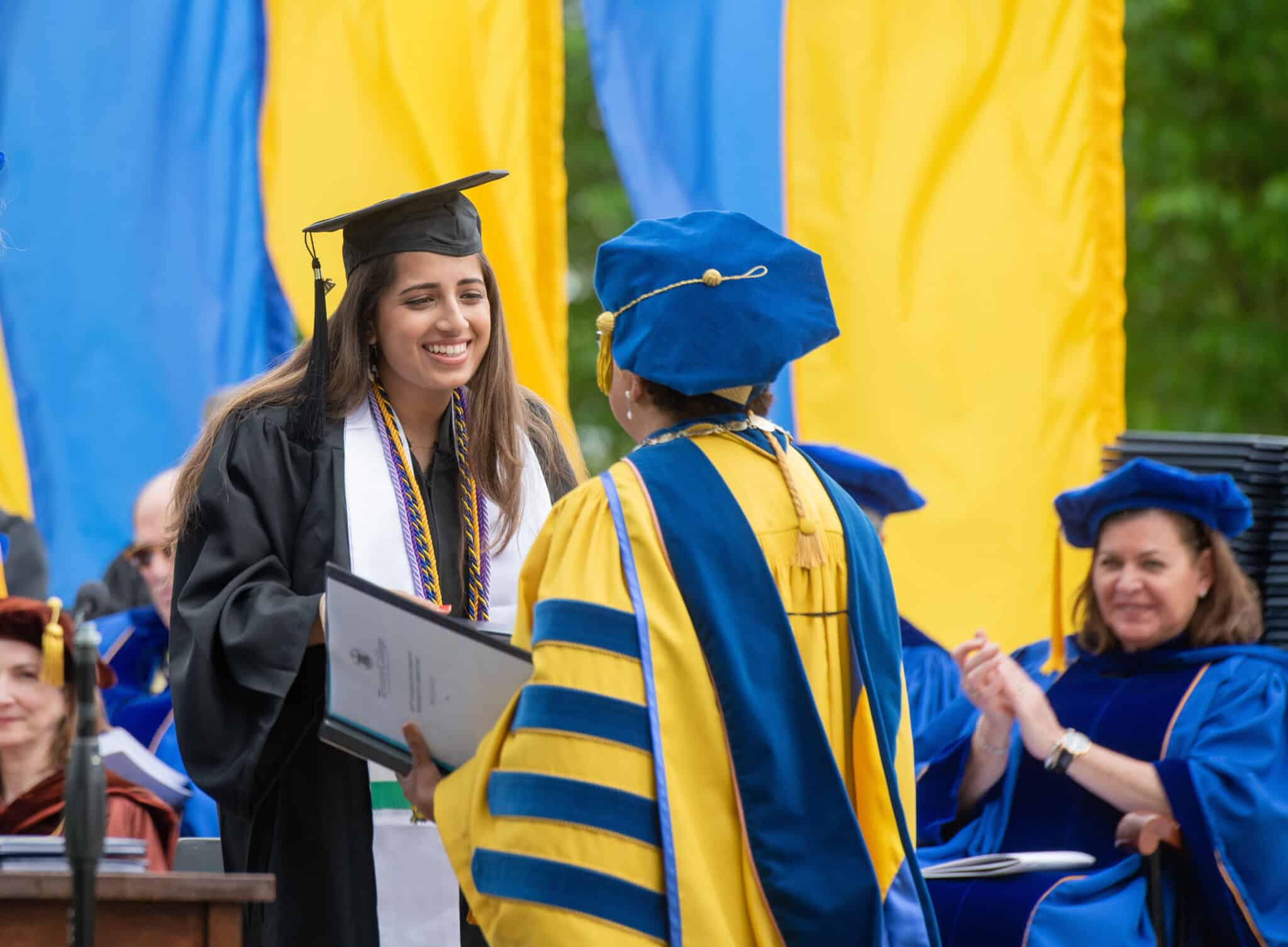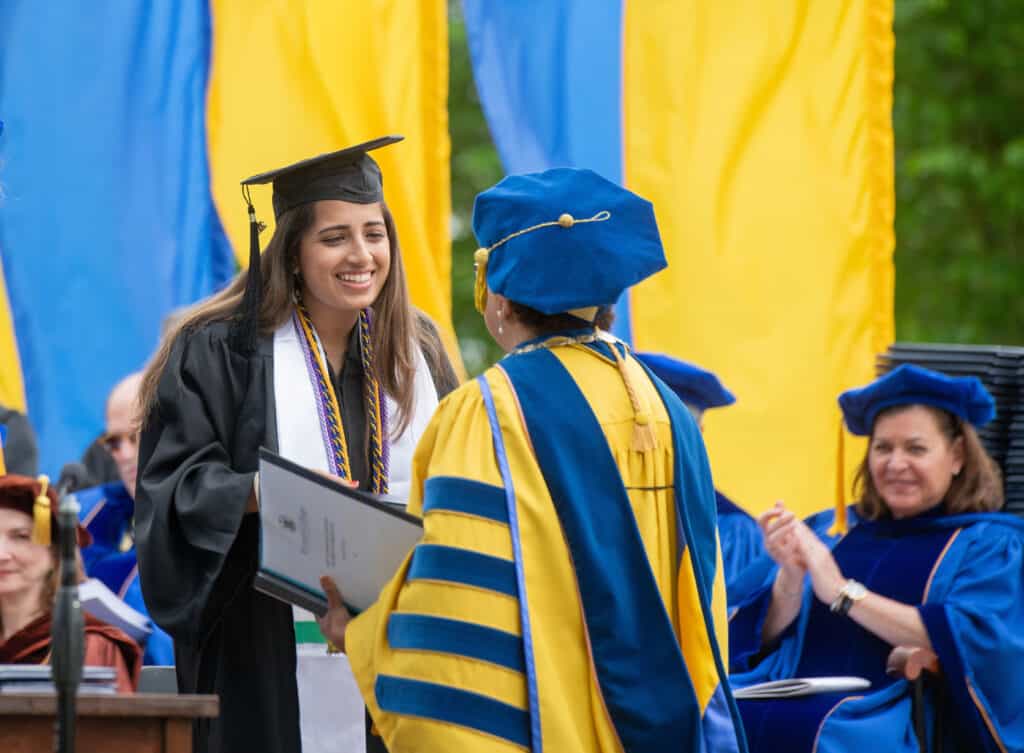 The young alumni have found work in a wide variety of fields: business and finance; technology and engineering; health and medicine; education; government work and nonprofits; policy and law; marketing and media; the arts; and more. Some notable employers include Facebook, IBM, Infosys, the Smithsonian Institute, JP Morgan, The Hartford, United Technologies, Oracle, Capitol Records, Goldman Sachs, and Microsoft, among many other nationally- and internationally-known companies and organizations.
"This is a testament to the value of a liberal arts education today," Catrino said. "Students are acquiring skills through our phenomenal academic programs; couple that with their interactions with CSSCD and Trinity's passionate alumni network, and we are sending out great students who are prepared for the future of work, whatever that is going to be."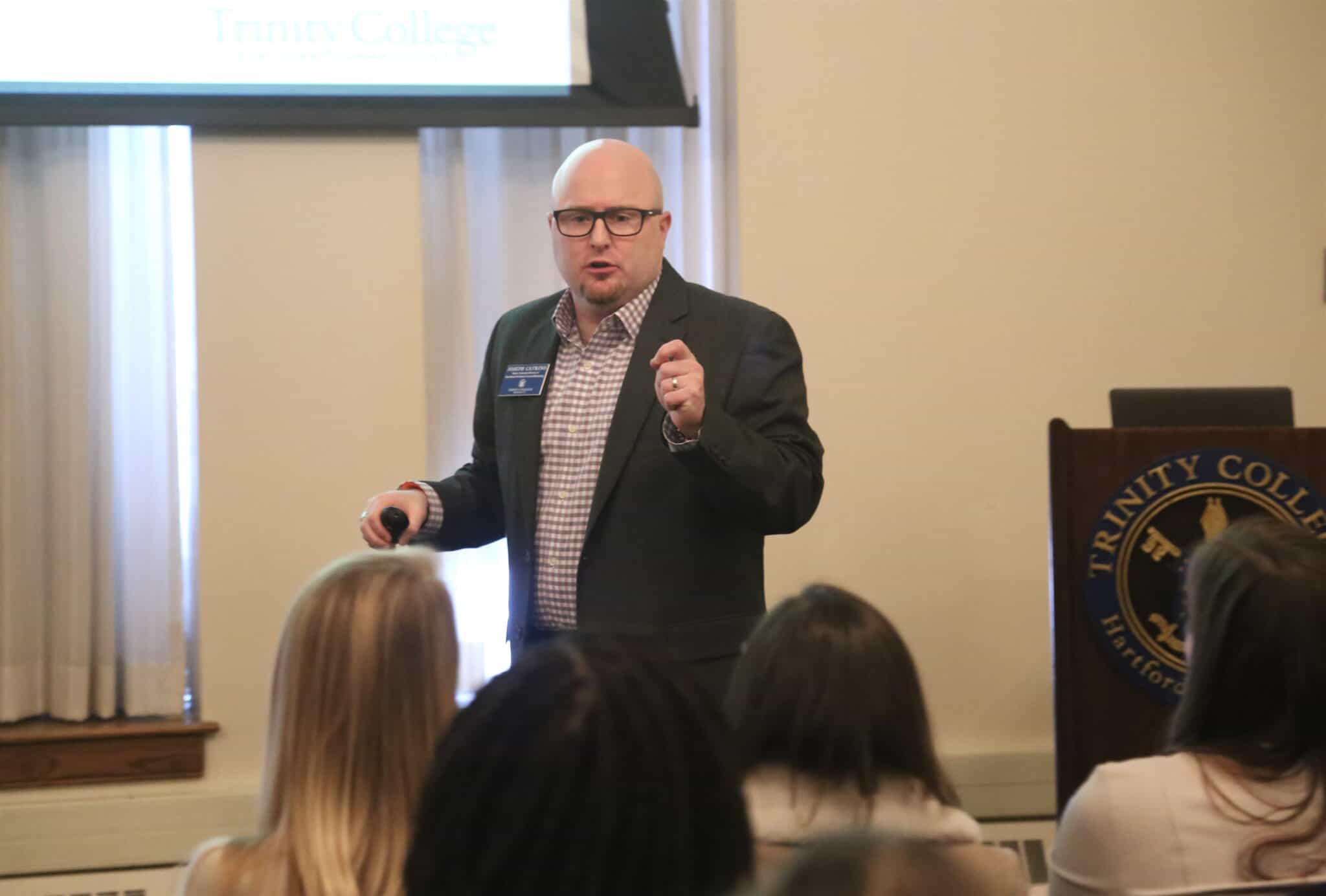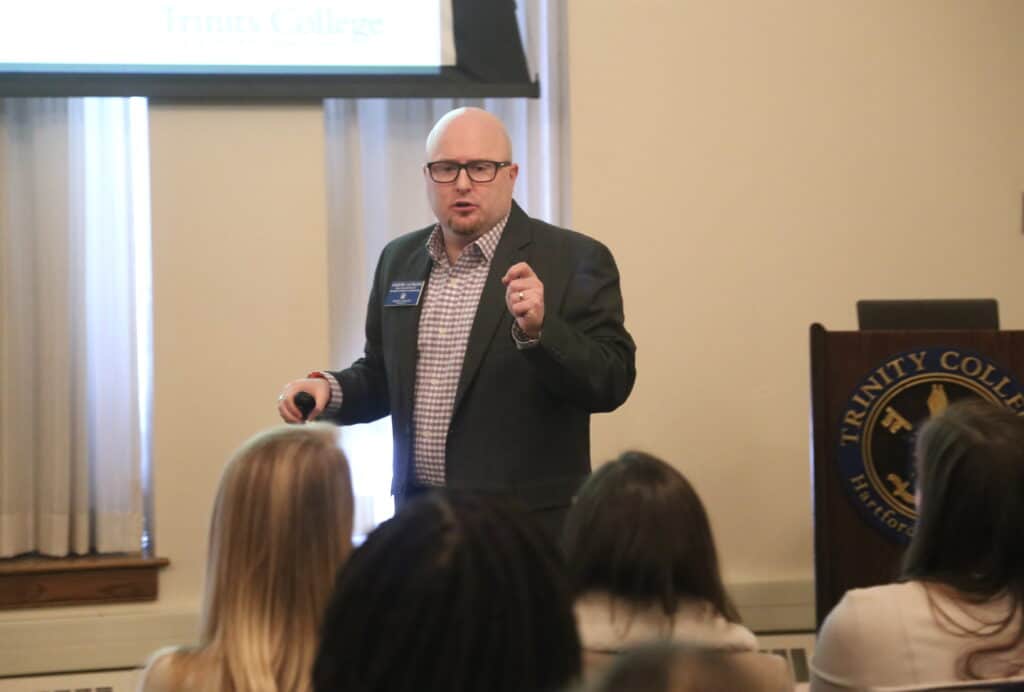 In the fall of 2019, the CSSCD connected with students and alumni 2,174 times through coaching, events, and career development activities. "We're meeting students where they are," Catrino said. "The Career Studio is an opportunity to work on a resume and cover letter, and then career coaching offers more fruitful, meaningful conversations. These range from choosing a major, graduate school preparation, and strategies for success, to job interview preparations, salary negotiations, and budgeting." In the spring 2020 semester, with the COVID-19 pandemic preventing in-person meetings, CSSCD is hosting virtual workshops and remote online meetings.
Today, 78 percent of undergraduates are active on Handshake, Trinity's career management system where students and alumni can search for jobs, internships, and fellowships and sign up for career development events and programs. Additionally, the Bantam Career Network offers a community in which students engage with alumni, and alumni engage with each other. Opportunities for recent Trinity graduates to network with potential employers has proven valuable; in 2019, graduates secured positions through alumni introductions at companies including ACG Partners, Berkshire Global Advisors, Citi Sales & Trading, Estreich & Co., Paperless Parts, Success Academy Charter Schools, and X-Chem Pharmaceuticals.
Below, alumni from the Class of 2019 check in about where they are now, what helped them get there, and the advice they offer to current and future Trinity students:
Nat Bush '19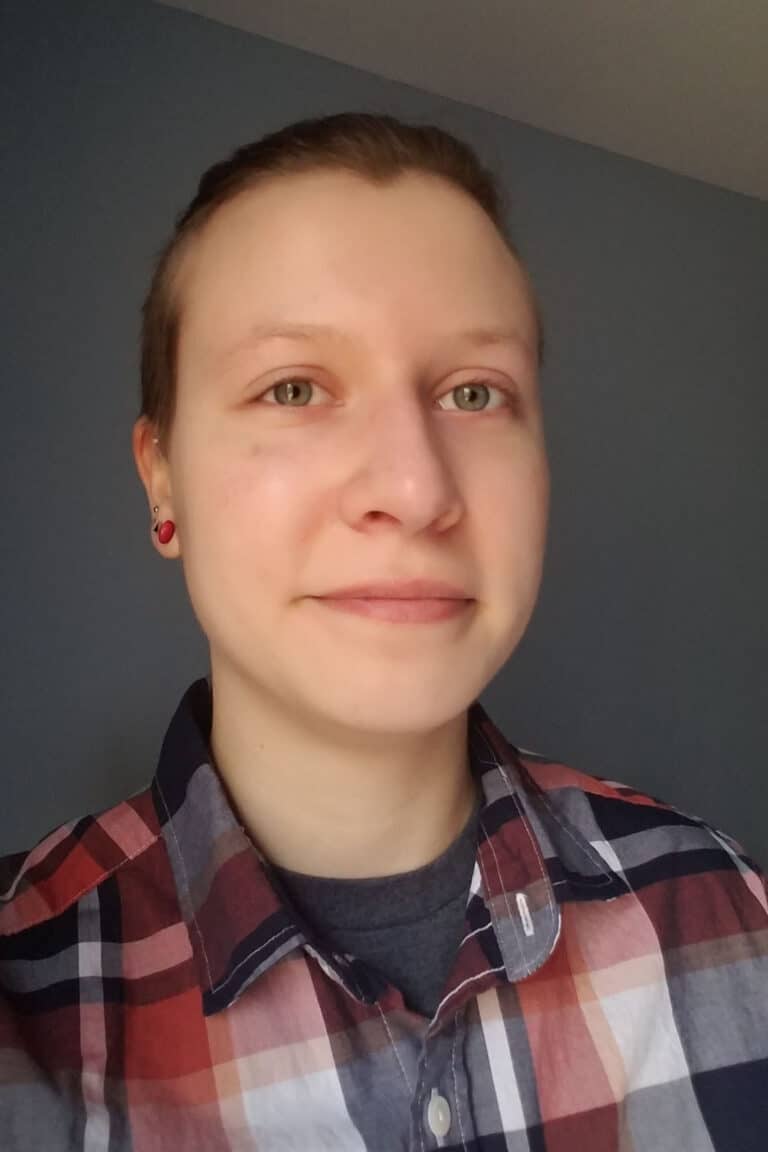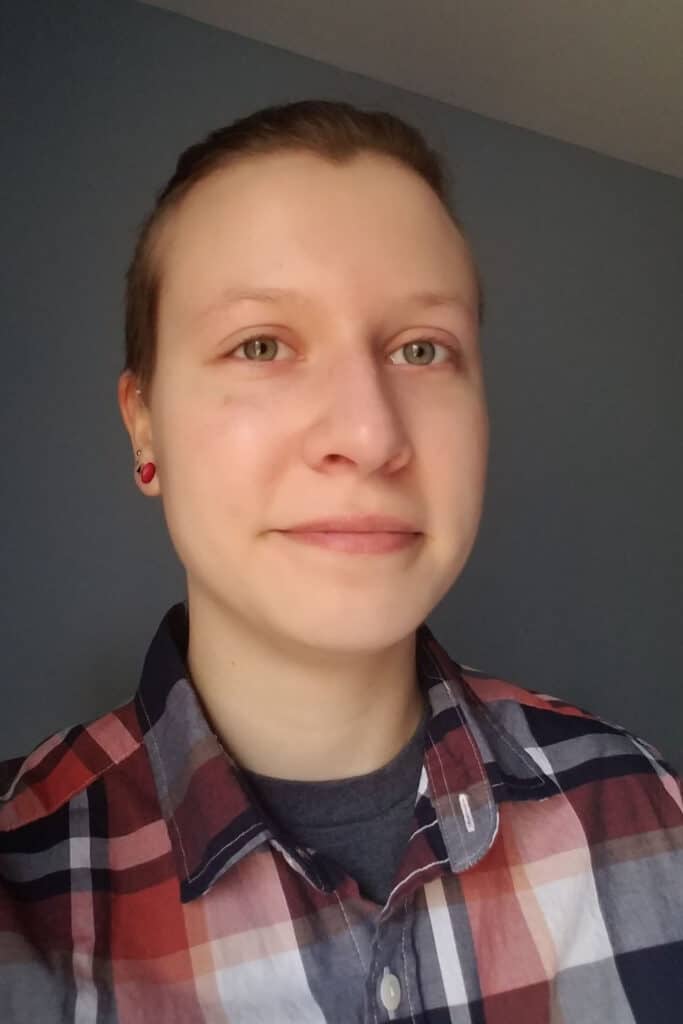 After completing a double major in neuroscience and French, Bush is now a mental health counselor at Walden Behavioral Care in Guilford, Connecticut. "The psychology and neuroscience departments were extremely helpful in providing me with exposure to a broad range of career choices," they said. "By being a member of the Action Coalition of Trinity (ACT), Green Campus, and Encouraging Respect of Sexualities (EROS), and popping my head into events hosted by other groups on campus, I learned that I love helping people reach their fullest potential and making sure others know that they're not alone."
Bush said that CSSCD staff provided assistance during their job search process, even after graduation. "They were an immense help with rewriting my resume, cover letters, and especially doing mock interviews," Bush said. They encourage Trinity students to push themselves to see what they're capable of. "With staff, faculty, and a student body who will be there to support you, you have a chance to truly discover what you love to do in life," Bush said.
Joshua Corbo '19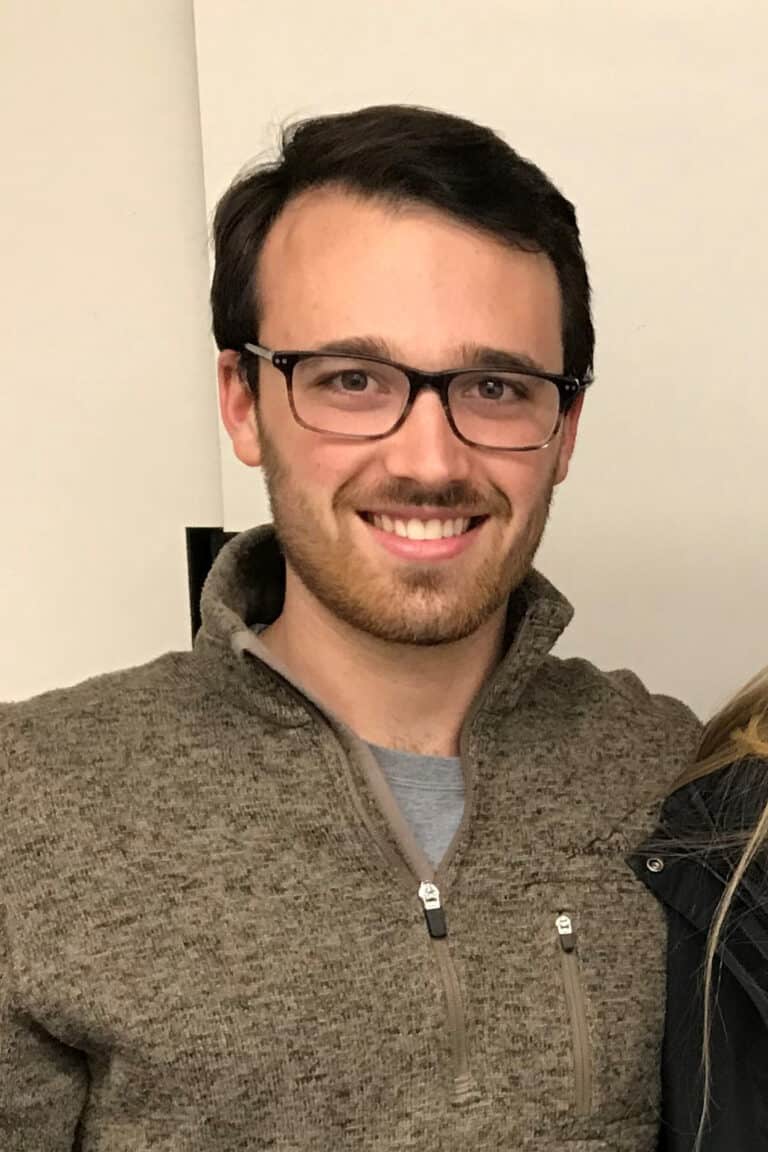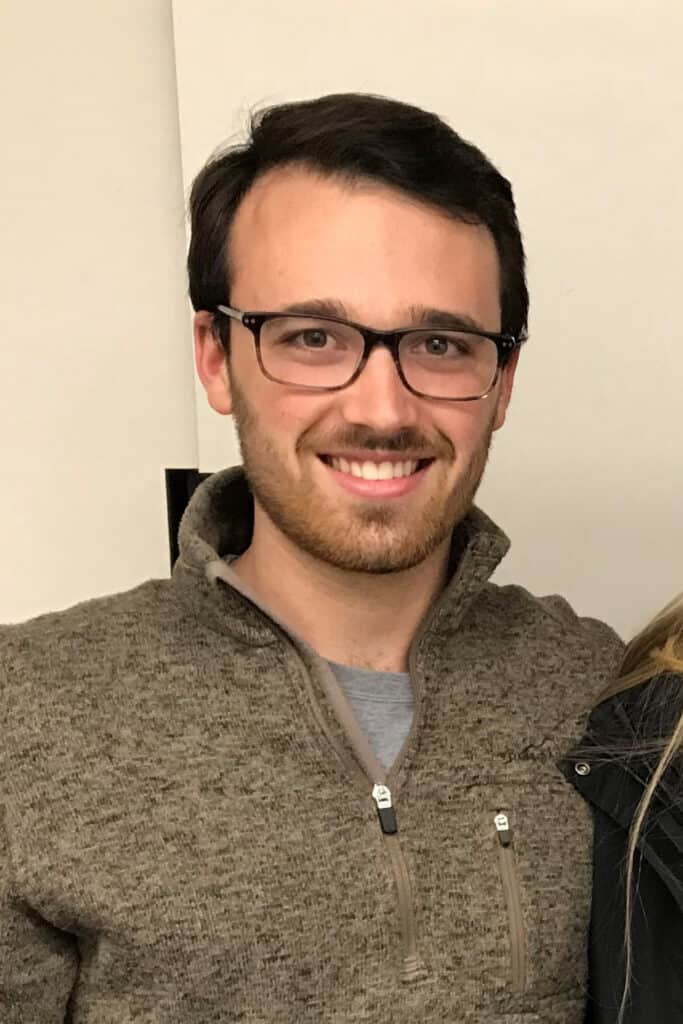 As a Postbaccalaureate Cancer Research Training Award Fellow at the National Cancer Institute in Frederick, Maryland, Corbo researches the molecular mechanisms of Hs Pumilio, a protein he initially learned about at Trinity, where he double-majored in biology and philosophy. "The background I obtained from various biology and chemistry classes has enabled me to considerably develop my project," he said. "Trinity equipped me with a strong background in the sciences, but the philosophy courses I took in parallel gave me the skill set to think logically and deeply about biological questions."
Corbo said he found a STEM-focused alumni panel held by Trinity's CSSCD a helpful way to connect with recent graduates. He urges students to not restrict themselves to classes that fulfill general graduation or major requirements. "There is an opportunity to be taught by passionate scholars who are experts in an extensive list of topics; thus, time spent with them will make for a more knowledgeable and interesting graduate," Corbo said.
Stacy Lam '19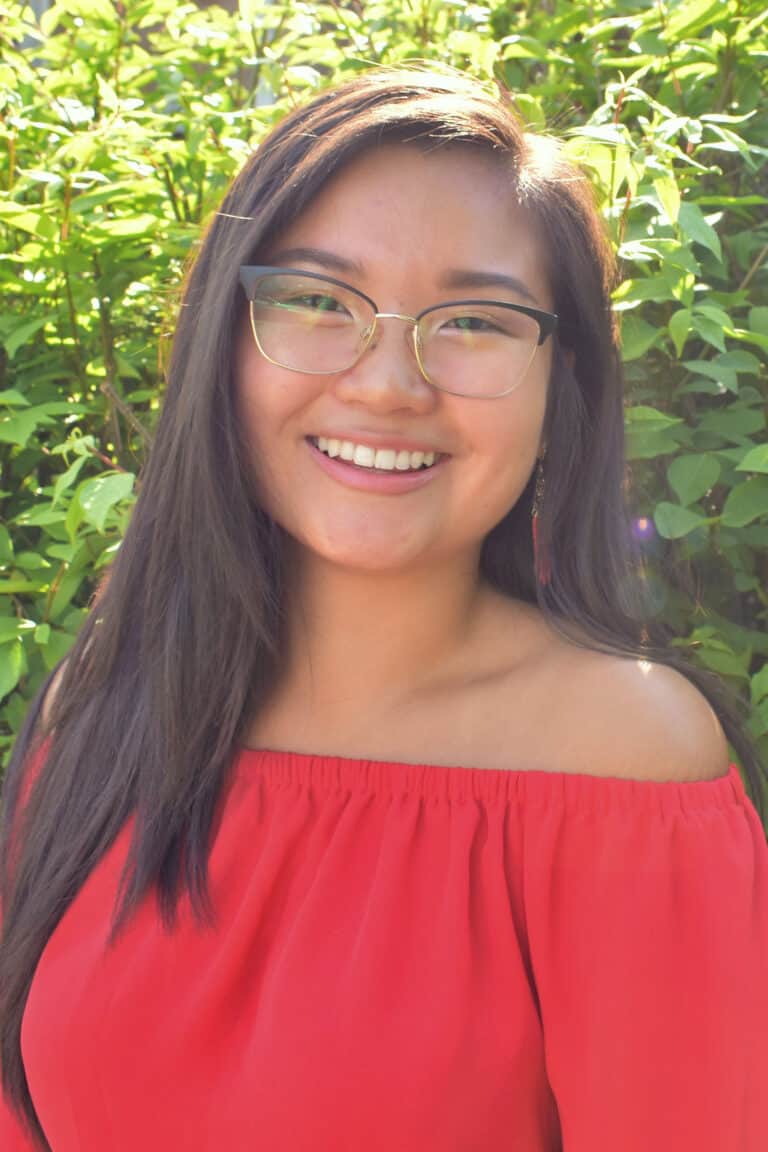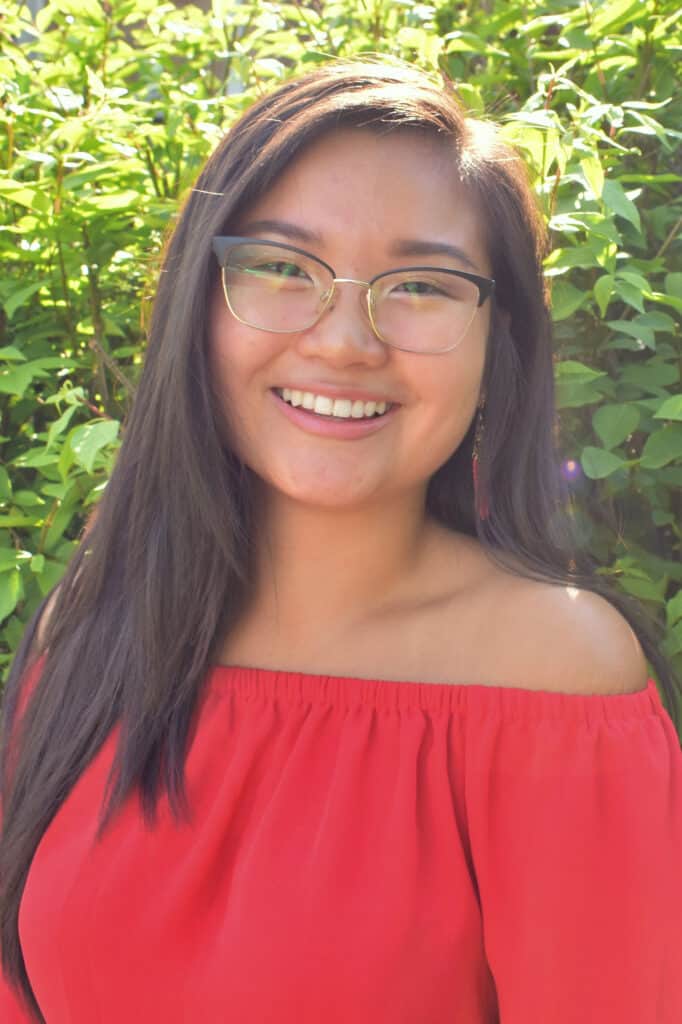 After completing her Trinity degree in engineering with a concentration in electrical engineering, Lam is now an associate engineer at Eversource Energy in Berlin, Connecticut. She said that engineering courses at Trinity provided a foundation for her current role. "Take advantage of events organized by cultural organizations and departments, as it allows teaching beyond the classroom and can provide topics of conversation during networking events or interviews," Lam advised.
Lam was one of two engineering majors who completed a semester-long internship on the island of Trinidad, working alongside engineers on restoring the national monument known as the Red House. The internship was made possible through the college's longstanding Trinity in Trinidad partnership with the University of the West Indies. "Trinity's interdisciplinary arts and science curriculum allowed me to study abroad in Trinidad & Tobago, and partaking in the River Cities Program provided me a global perspective on access to electricity," Lam said. "These unique experiences then sparked an interest in pursuing a career in the energy industry."
Brooke LePage '19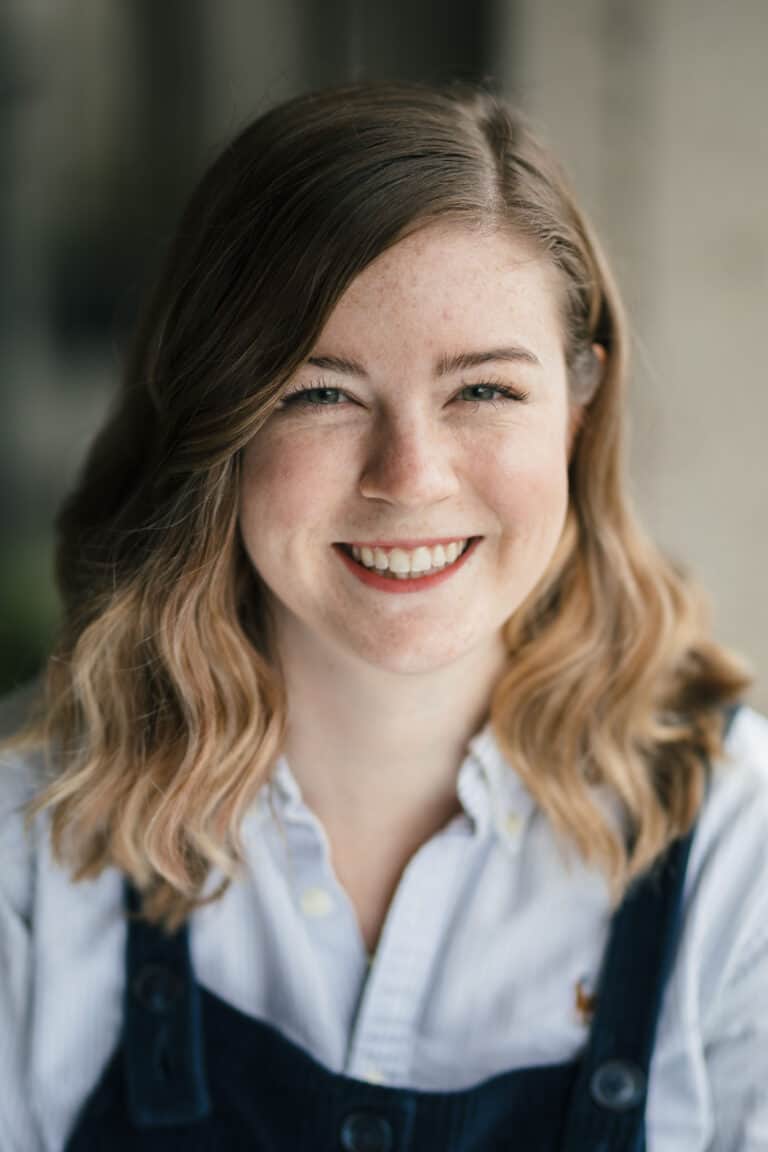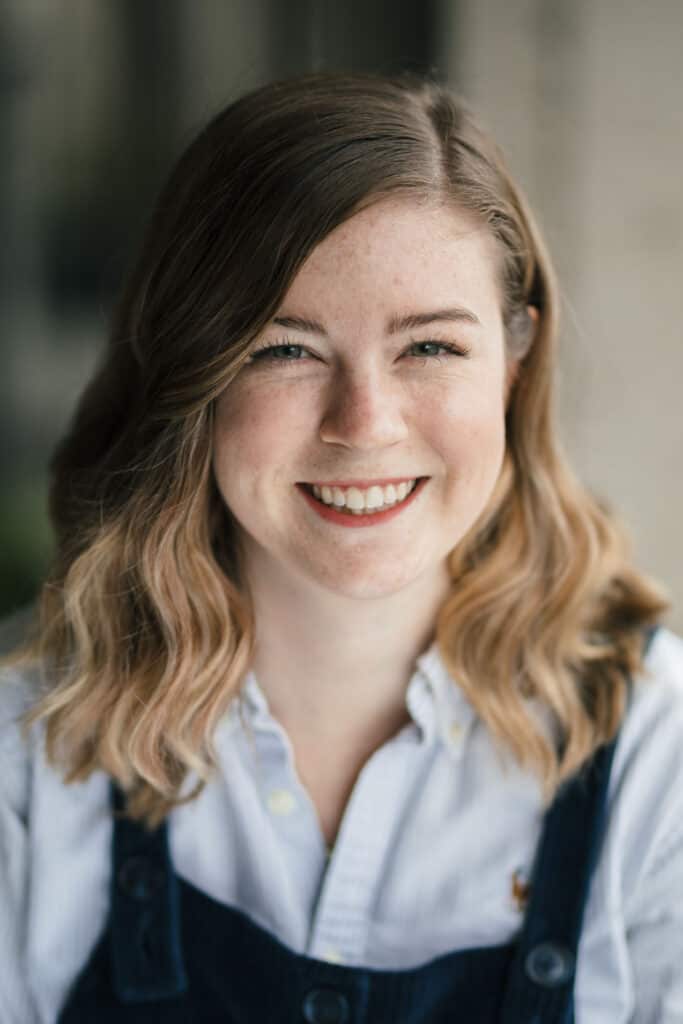 LePage, who majored in public policy & law, is working in Washington, D.C., as a policy associate at FutureEd, an education policy think tank at Georgetown University's McCourt School of Public Policy. She plans to begin courses in the school's master's in public policy program this fall. "I concentrated in education policy within my major at Trinity and wrote my senior thesis on the implementation of Title IX. I use the research and writing skills I learned in each public policy & law class daily," LePage said.
Her passion for making education more equitable was inspired in part by the internship she did at the U.S. Department of Education through American University's Washington Semester Program. Additionally, she said that the programming and platforms provided by Trinity's CSSCD helped her establish valuable alumni connections in D.C. "I would advise current or prospective Trinity students to reach out to as many alumni as possible," she said. "We are eager to give back to the college and know that Trinity students are passionate, bright, and curious."
Katherine Rohloff '19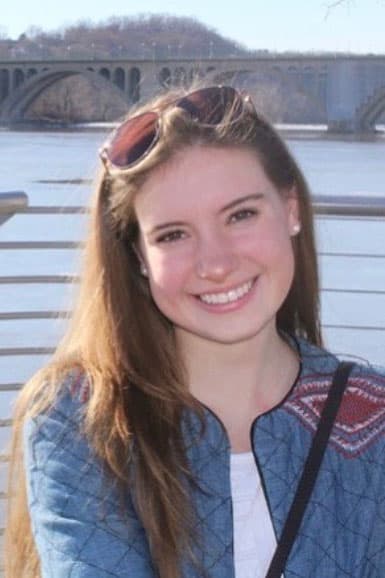 After serving as a booking production assistant at MSNBC for much of the past year, Rohloff is now a press associate at The Partnership for Public Service in Washington, D.C. The double-major in English and political science said that she took classes at Trinity that would help her build the skills and flexibility needed in the ever-changing journalism industry. "My political science professors were very passionate and inspired me to learn more about the national government and how it can be improved," she said. "My career path was made possible because Trinity has faculty and alumni who care about students and want to help them achieve their dreams."
Rohloff, who worked as a career development intern during her senior year, said the CSSCD helped to shape strategies for her career path and obtain internships at the Pittsburgh Post-Gazette and NBC Connecticut. "Internships can not only help you learn more about yourself and your interests, but can also position you to be either hired into that company or be in a better position to attain your dream job," she said.
Simran D. Sheth '19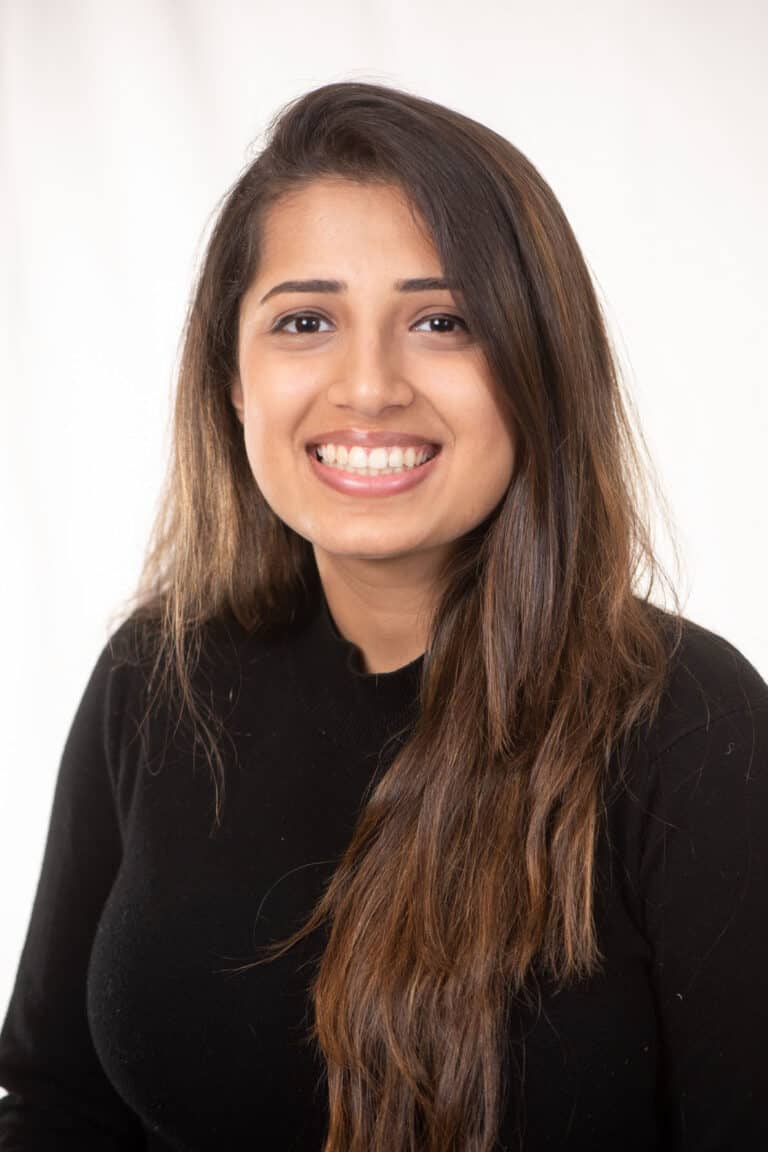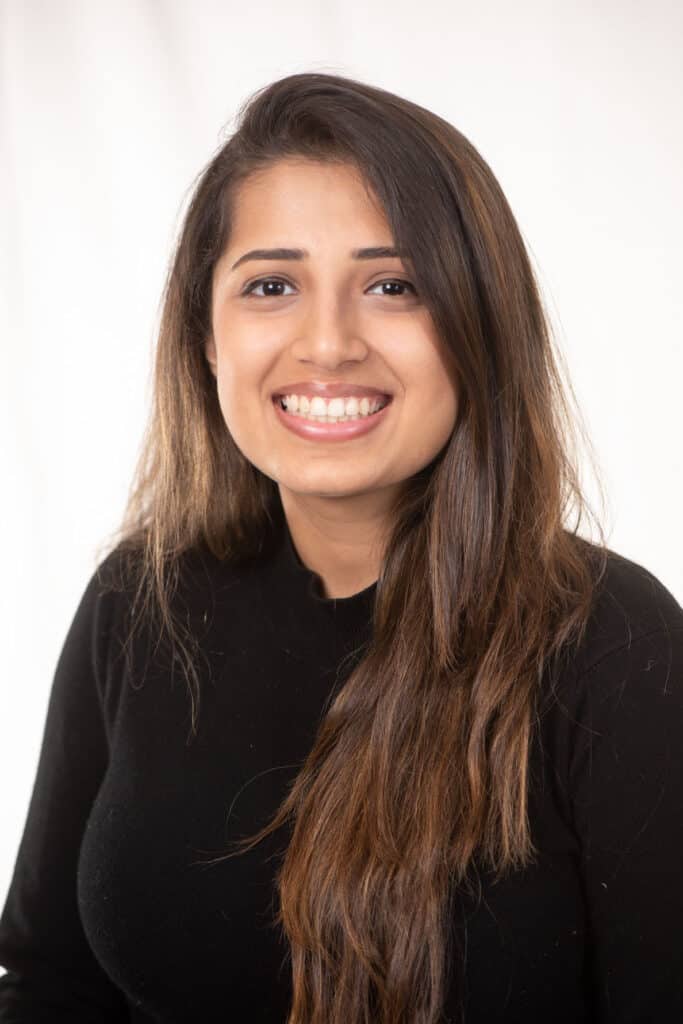 As a data analyst at CVS Health in Boston, Sheth was able to put the knowledge from her two majors in computer science and mathematics to work right away. "Trinity taught me valuable skills which are applicable on a daily basis. My job includes doing a lot of math to calculate numbers requested by the business side of the company using different software, which helps me combine my CS skills and my math skills," Sheth said. "I love going to work every day knowing I am crunching numbers using software which has some meaning in real life. My professors in both math and CS helped me choose this path, keeping in mind what was best for me."
The CSSCD helped Sheth throughout her job search. "Joe Catrino gave me a very real picture of the job market and always kept me grounded," Sheth said. "He also showed me how some job offers aren't worth my time, and pushed me to do better. He made me realize the importance of networking and showed me how Trinity provides us with such a great platform to do the same."
Michael Zarra '19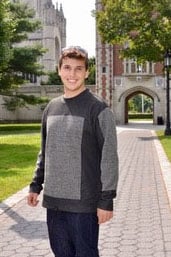 Zarra works as an orthopedic clinical research assistant at Boston's Brigham and Women's Hospital, after completing a major in neuroscience at Trinity with a clinical/cognitive concentration. "While neurology and orthopedics are ultimately different fields, I find that both require a similar type of problem solving to figure out the root cause of a person's ailment and, thus, use similar research principles," Zarra said. "Many of the skills I use in my day-to-day work I learned conducting research on campus."
The CSSCD gave Zarra the tools to network with alumni, which helped him find an internship at Boston Children's Hospital. "A recommendation from that experience ultimately landed me my current position," he said. "Students should strive to apply what they are learning in the classroom to the world around them through internships or volunteering off campus. The easiest way to be successful is to do the things you love doing. When you're passionate about what you do, you will be good at it."