Back to News
Berger-Sweeney Joins Virtual Conversation on 'Race, Class, Higher Education, and Democracy'
Trinity in the News
posted
by Andrew J. Concatelli
Trinity College President Joanne Berger-Sweeney took part recently in a virtual conversation called "Race, Class, Higher Education, and Democracy," hosted by The Chronicle of Higher Education, a national leader in higher education journalism. The program explored how colleges define their roles in promoting civic engagement and what they can do to support democracy and racial equity.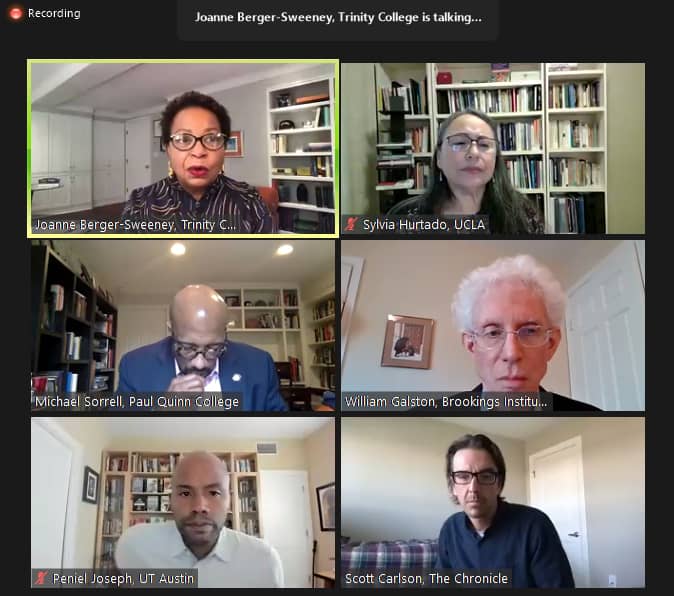 Berger-Sweeney was among the four panelists who were invited to discuss the ways in which educators can renew their mission to serve and advance an equitable democratic society. Joining Berger-Sweeney were: William Galston, senior fellow in governance studies at the Brookings Institution; Sylvia Hurtado, professor of education and former director of the Higher Education Research Institute at the University of California at Los Angeles; and Peniel Joseph, professor of public affairs and history and founding director of the Center for the Study of Race and Democracy at the University of Texas at Austin. The panel was co-hosted by Scott Carlson, senior writer at The Chronicle, and Michael Sorrell, president of Paul Quinn College.
Held via Zoom on October 15—just weeks ahead of the presidential election—the conversation began with a question about how higher education can turn outward to serve the public good and address the issues of the day, including race, class, and democracy.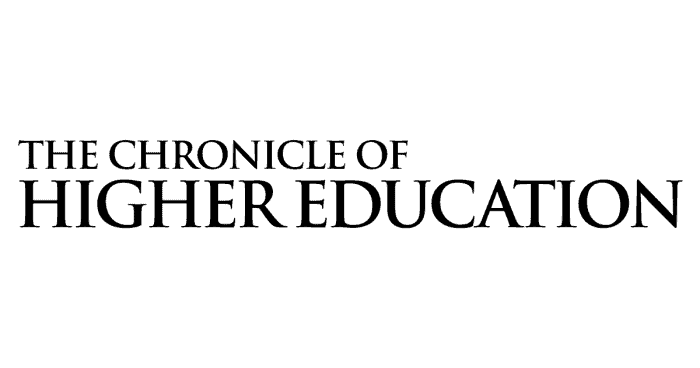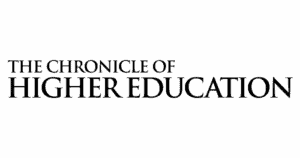 Berger-Sweeney, who helped launch the Center for the Study of Race and Democracy at Tufts University, spoke about Trinity's choice to become a test-optional institution as one important way to promote equal access to higher education. "We removed SAT and ACT scores as a barrier to entry," she said.
Additionally, Trinity created a series of programming called "Bridging Divides," which Berger-Sweeney said focused on higher education's role in advancing understanding and promoting a just society. "Even if you have a difference of opinions, you can come together and discuss them in the academy," she said. "An educated population is essential to democracy."
Berger-Sweeney also talked about her decision to encourage democratic participation by giving Trinity staff members the day off on election day this year to vote, work at polls, or volunteer in other ways if they wish.
To view the entire conversation on demand, click here.