CTL Fellows Spring Presentations
April 15, Common Hour
"Clarifying Classroom Expectations in the Age of COVID and Beyond"
The pandemic has upended our classrooms in various ways, and in this panel Trinity faculty present their pedagogical responses to that upending. Three faculty from different disciplines-Blase Provitola (Language & Culture Studies), Clayton Byers (Engineering), and Vince Tomasso (Classical Studies)—this will present their projects in clarifying classroom expectations, which range from refining assessments, balancing workload, and designing coursework adapted to students' different skill sets. These approaches will continue to inform course design long after COVID.
April 22 Common Hour
"Decolonizing History & STEM: Creative Uses of Primary Sources in the Liberal Arts Classroom"
What do a historian, archivist, and neuroscientist have in common? They share an interest in teaching with real data and artifacts to facilitate greater student empowerment. In this presentation, CTL Fellows Sally Seraphin (Neuroscience), Cristina Bleyer (Director of Special Collections and Archives, Watkinson Library), and Seth Markle (History and International Studies) reflect on how they will seek to incorporate primary source material stored in physical and digital spaces in their courses "HIST 498/499: Podcasting History: Audio Stories from the Watkinson Library" and "NESC 313: Emotion and Motivation".
Previous events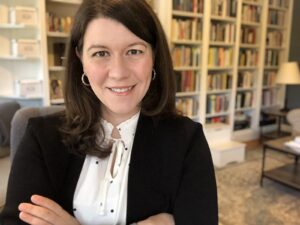 The Center for Teaching and Learning  invited Dr. Betsy Barre, Executive Director of the Center for the Advancement of Teaching at Wake Forest University, and author of "The Workload Dilemma", to share with Trinity her perspectives on student learning, labor, and loss through this pandemic year.
April 6, Common Hour (1:10 – 2:00) 
Pandemic Lessons on Learning, Labor, and Loss
College students across the country have shared that their academic work feels especially challenging this year. Few faculty, however, set out intentionally to make their courses harder and most reduced their expectations to account for the additional challenges this year would bring. So why are students reporting this phenomenon?  In this Zoom event, she will extend her analysis into larger lessons we might take with us as we move forward into the "new normal." More specifically, she will help us think through what this moment has taught us about our traditional expectations of students and their capacity to learn in the midst of personal and social loss.  To view the workshop, click here
April 8, Common Hour (1:10 – 2:00)
Pandemic Lessons on Learning, Labor, and Loss: Charting A Path Forward
In this follow-up session, Dr. Betsy Barre will lead a conversation about concrete steps we might take to integrate what we've learned into our teaching practices moving forward. She will begin by walking us through participant feedback from Tuesday's session. What have Trinity faculty heard from students over the last year? How have they made sense of student perceptions? What lessons have they taken away from this experience? From there, she will ask participants to identify what they take to be the most significant lesson and to collectively brainstorm ways they might implement that lesson this fall.
To view the workshop, click here.
Click here to view the resources from Betsy Barre's workshops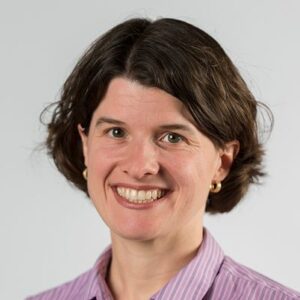 On December 17, 2020, Melissa Eblen-Zayas (Professor of Physics and Astronomy, Carleton College and former director of the Perlman Center for Learning and Teaching) presented a workshop titled Engagement as a Crucial Element of Resilient Course Design.
With continuing uncertainty surrounding COVID, how do we preserve the essence of the residential liberal arts teaching and learning experience while designing our courses to be resilient in the face of changing circumstances and potential disruption? We will explore the possibilities for fostering student engagement and building a learning community through various modes and scales of connections (formal/ informal; synchronous/ asynchronous; whole class/ small group), and engage in a discussion of how to choose a mix of engagement strategies that works for your courses.
To view Melissa Eblen-Zayas' workshop Click here    To view her slides Click here
On December 3, 2020, A panel discussion took place  featuring Trinity professors Carol Clark (Economics),
Amanda Guzman (Ann Plato), Luis Martinez (Neuroscience), and John Platoff (Music) discussing Pedagogical Lessons Learned Moving into J-Term and Spring.
With a challenging semester drawing to a close, and with many challenges ahead, it is an important time to reflect on the pedagogical lessons learned teaching during the first fall of the COVID-19 pandemic.  Four faculty members briefly will share their experiences teaching in-person, remotely, and in the hybrid format before inviting a broader conversation with the audience.   The conversation aims to pool experiences and elicit suggestions for supporting faculty and students in the months ahead.
To view the discussion click here
On June 25, 2020 Anne Law, Professor of Psychology at Rider University gave a virtual workshop titled Remote, Blended or in the Classroom: Good Teaching is Good Teaching.
Good teaching is the alchemy of passion and technique that can provide opportunities for intellectual transformations.  As teachers, we are responsible to create these opportunities, while learners must attend, engage, and effectively process their experiences. Quite naturally our focus is on the first part of this equation, however, what we as teachers do, and how we do it, will greatly impact the attention, engagement, and processing of our learners.
The Spring of 2020 has come to be known as the great experiment.  Using emergency, remote instruction we attempted to replicate our familiar teaching/learning routines.   The semester ended with teachers and learners exhausted by and with many questions about the experiment.  We don't want to repeat it, and yet we must acknowledge the uncertainty of what we face in the Fall of 2020.  Our response to this uncertainty must rely on the liberal arts tradition that strives for intellectual growth in spite of challenges and provides students with opportunities for authentic learning even as they adapt to change.  In this workshop, I will address three questions.  How can we harness and apply our intellectual passions to teach in alternate formats?  How can the principles of learning help us better direct student attention, engagement, and cognitive process? What can we expect from technology?
To view Anne Law's workshop click here

On June 17, 2020 Stefanie Chambers, Professor of Political Science at Trinity College led a workshop titled Student and Faculty Perspectives on the Spring 2020 Pivot to Remote Learning.
In this workshop, Stefanie discusses the results of the spring 2020 COVID 19 faculty and student online teaching surveys.  Special attention will be devoted to pedagogical practices favored by students and faculty, and those that presented specific challenges.  As we prepare for the fall semester, these survey results can help faculty generate ideas about how to structure fall courses based on assessments of students and faculty with firsthand experience with online learning.  Given the diversity in classroom structures in the fall, this workshop will be particularly valuable for those who wish to consider survey results as they develop their courses. 
To view Stefanie Chambers' workshop click here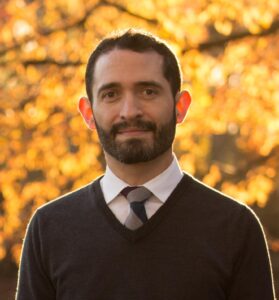 On March 5th, 2020 David P. Rivera, Ph.D., Associate Professor of Counselor Education in the Department of Education & Community Programs at Queens College, City University of New York came to Trinity to discuss the topic: Understanding Implicit Bias & Microaggressions
"Implicit bias" has become a key part of the national dialogue on social justice and the term has been used in reference to several high-profile incidents: a White woman calls the police because she sees a Black man wearing socks at a swimming pool, and other examples—a pregnant interviewee is denied a job offer; a guidance counselor who decides not to recommend a low-income junior for AP History. These are incidents predicated on preconceived ideas grounded in stereotypes. A growing body of research has substantiated that individuals of any background can unconsciously foster negative attitudes and beliefs towards others based on sociocultural identities. These thought patterns, known as "implicit bias," can translate into harmful actions, such as microaggressions. Higher education professionals must guard against their own implicit biases and support students who may encounter it during their academic careers.
To view David Rivera's workshop click here.