Black Solidarity Conference Inspires Trinity Student Leaders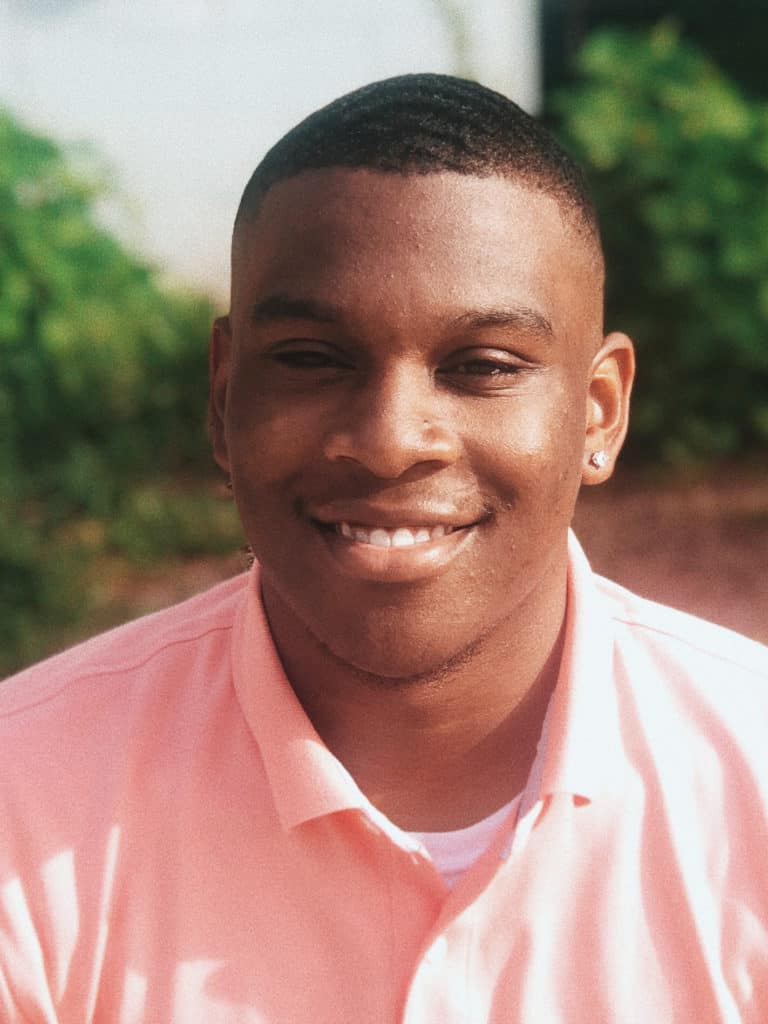 Giovanni Jones '21 is a Hartford native majoring in sociology with a minor in legal studies. During his time at Trinity, he has been an active member of the Men of Color Alliance (MOCA), president of the Multicultural Affairs Council (MAC), a social media associate (SoMA) with the Office of Communications, and a past member of the Obama Foundation Leadership Corps. Below, he shares his experiences at the Black Solidarity Conference at Yale:
I first attended the Black Solidarity Conference with Trinity's Multicultural Affairs Council (MAC) two years ago as a first-year student, and it was very transformative for me. The transition from high school to college had been hard. While in high school here in Hartford, I was class president and served as a representative on the Hartford Board of Education, but I didn't get involved in things at college quickly and it was very discouraging to me. As dramatic as it might sound, I almost felt as if I were having an identity crisis.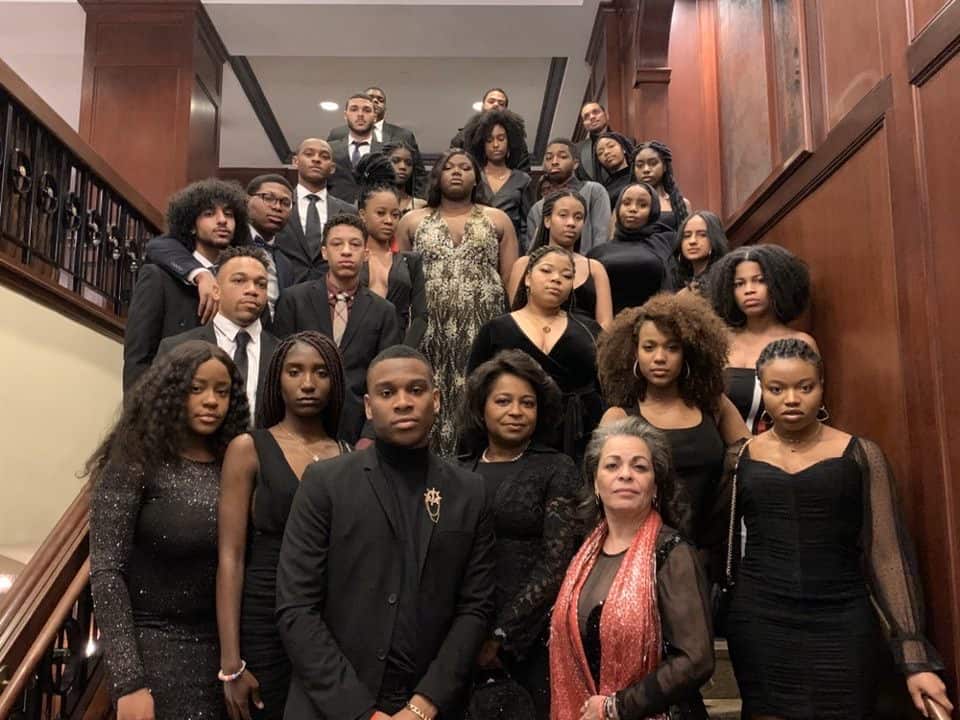 But after attending the Black Solidarity Conference (BSC) at Yale University two years ago, something sparked inside of me. BSC is an annual conference that unifies and brings together 700 undergraduate students of color from all over the country to discuss different topics related to the African Diaspora experience in the United States.
Participating in all the panels there, networking with students from different schools, and gaining mentorship from the guest panelist gave me this rush of confidence, knowledge, motivation, and care. I came back to Trinity ready to take on leadership roles and push myself to step out of my comfort zone. Getting off campus and going to this event allowed me to view Trinity from an outside perspective and to combine it with my individual experiences here on campus and in Hartford. Combining these two perspectives allowed me to see what issues we need to work on as a collective and helped me to appreciate all that's come before me.
I was lucky enough to attend the Black Solidarity Conference again this past January 30 through February 2, along with my Trinity peers from MAC. Through discussions, networking, and social gatherings, my peers and I analyzed issues affecting our community and explored possible solutions. The most thought-provoking parts of the conference were the panels, which touched on a variety of different topics, such as "Black Artists," "Black Stories: From Moonlight to Hamilton," "Educating Resistance," and "Being Black in STEM," just to name a few.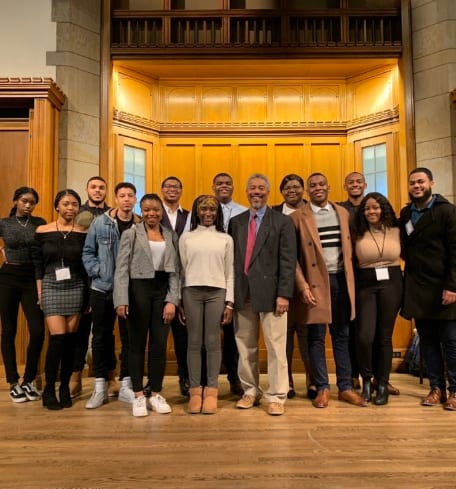 The panels were full of natural discussions and great speakers; during the "Educating Resistance" panel, we talked about different sectors of the education system in the U.S. and how they affect the black community. Amelia Allen Sherwood, a mother, educator, and anti-bias and anti-racist organizer in New Haven, Connecticut, along with Dr. Curtiss Rooks, who received his M.A. in public policy from Trinity College in 1982, spoke to all of us about how everyone in the room was a leader and about the power students of color have to help shape our schools. After the panel was over, Dr. Rooks took the time to introduce himself to the Trinity students. He also ate lunch with us and talked about his experience at Trinity, along with all the great things he has done in his career.
Senior P.R.I.D.E. (Promoting Respect for Inclusive Diversity in Education) leader Mickey Correa '20 said, "As a senior, it was great to be on the trip, not only for networking purposes but to also connect with younger Trinity students and represent our school together."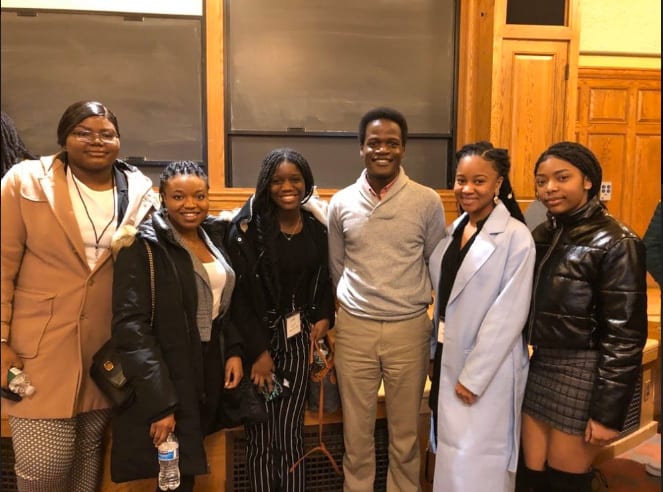 The "Black in STEM" panel consisted of four health professionals: Dr. Ivy Onyeador, Adam Watson, Jaih Jackson, and Trinity alumnus Cecil Tengatenga '11. The four panelists represented the public health field, dentistry, engineering, and social sciences. The group talked about the adversities they faced while pursuing STEM-related careers and took the time to mentor us during their panel. Dr. Jackson shed light on the nontraditional ways to get to dental school, Dr. Onyeador discussed ways in which women of color should demand space and respect in the workplace, and Mr. Tengatenga talked about his experience in public health and conveyed to us the importance of mentorship in a career, along with knowing how to be multifaceted in everything that you do. Being someone who isn't on the "traditional" path to dental school, I appreciated this panel greatly, because it motivated me to become a dentist even more and also gave me insight into all the different pathways I could take.
Neuroscience major Kiera Flynn '21 said that this year's BSC was very inspiring to her. "It not only made me want to continue to pursue my dreams of becoming a doctor, but it made me want to start my dream of becoming an entrepreneur," Flynn said. "I've learned that practicing is important, but the most important part is taking the leap of faith. That means don't sit on it, just do it."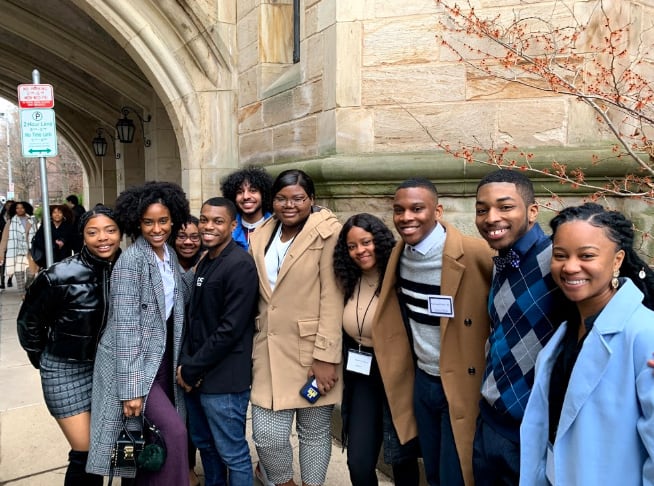 Connecting with students from different colleges and universities and engaging in all these powerful workshops inspires me to continue being a leader. Whether I'm leading MAC as president or serving on the executive board for Trinity's Student Government Association (SGA), I will make sure to incorporate everything I learned from BSC into my leadership skills.
First-year student Deion Kelly '23 expressed how BSC exceeded his expectations: "The various panels and events provided such amazing insight on multiple thoughts, dreams, and life goals. The panels were so impactful that Mr. Shawn Laine [program director of College Campus Tours, LLC] is now my mentor. For all who may be skeptical about attending the conference next year, do not hesitate to go. You will not regret the journey you are taking. This is just another investment for your future!"
I saw what this conference has done for me and my peers, and I hope all the new leaders in MAC get a chance to have this experience next year.
Written by Giovanni Jones '21