Each Semester the Biology Department hosts a variety of events. The upcoming talks are below.
Click HERE to view the Biology Department's Campus Events Calendar.
November 11, 1:30 pm.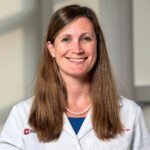 Mather Hall Terrace Rooms A, B & C
Margaret Gatti-Mays, MD MPH.
Trinity College Biology 2005
Associate Professor, Div. of Medical Oncology
James Cancer Hospital Solove Research Institute | The Ohio State University
Translational Therapeutics: Where the Bench Meets the Bedside
An extended Q&A session will follow immediately thereafter. Students interested in learning more about Dr. Gatti-Mays path to the OSUCCC-James Cancer Treatment and Research Center are encouraged to attend and ask questions. Refreshments will be served.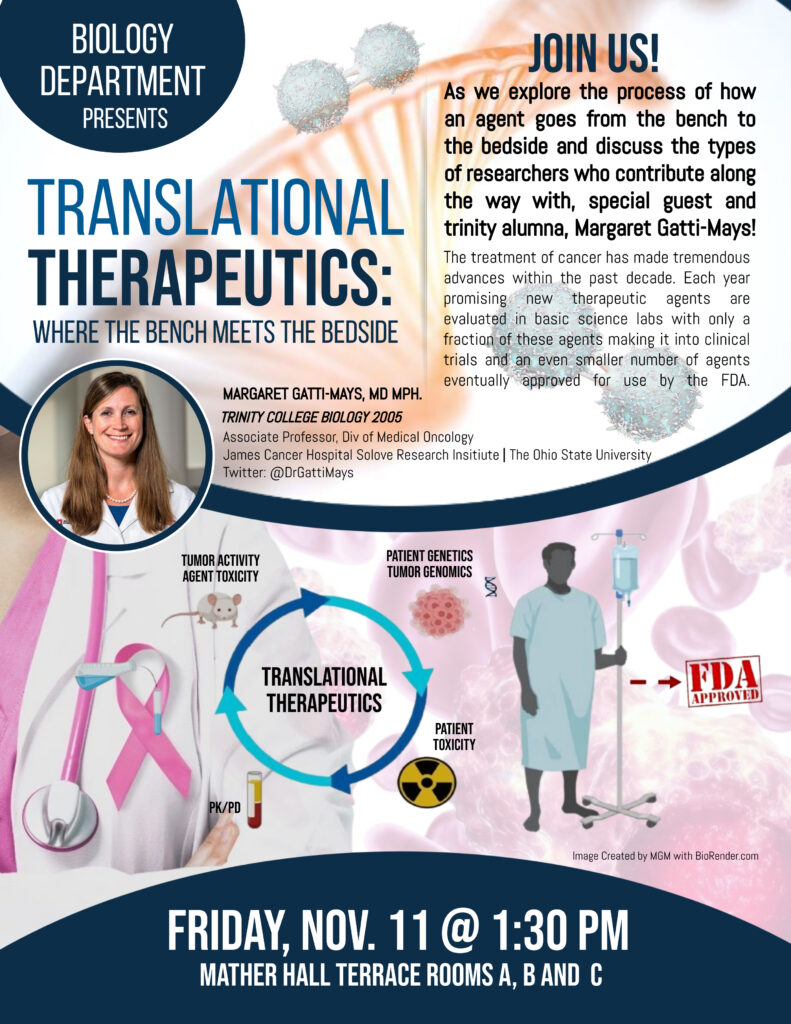 November 17, 12:15 pm.


LSC Rooms 138-139
Nikisha Patel, Ph.D.
Assistant Professor of Biology
Trinity College
Spore Morphology & Dispersal in Seed-Free Plants