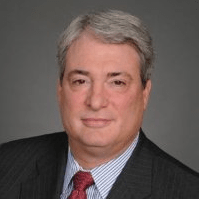 Vice Chair 
Kevin J. Maloney graduated Phi Beta Kappa with a B.A. in economics from Trinity and went on to earn an M.A. and a Ph.D. in economics and finance from Washington University in St. Louis. Retired since January 2017, he had been a senior managing director and member of the board of directors of Gottex Fund Management, a leading independent global provider of alternative investment solutions and advisory services. He was also the chief investment officer of the fund of hedge funds business unit at Gottex. Prior to joining the firm in 2003, Maloney was a managing director at Putnam Investments, where he was head of product design and director of financial engineering. He started his career in academia, as a professor of finance and economics at the Tuck School of Business at Dartmouth College. 
 Maloney, a member of the board since 2012, also has served the College on the Board of Fellows. In 2014, he was honored with the Alumni Medal for Excellence, and in 2012, he and his wife, Leslie Warner-Maloney, were added to the Wall of Honor. He is the chair of the Academic and Campus Affairs Committee and is a member of the Executive and Planning Committee, Finance Subcommittee, Governance Committee and Investment Subcommittee.   
 The Maloneys, who have three children, reside in Westwood, Massachusetts.