Trinity's 'One Small Step' Dialogues Now Online
Recordings from the fall 2018 visit to Trinity by One Small Step, a national StoryCorps project that brings together Americans with differing political views, are now available online.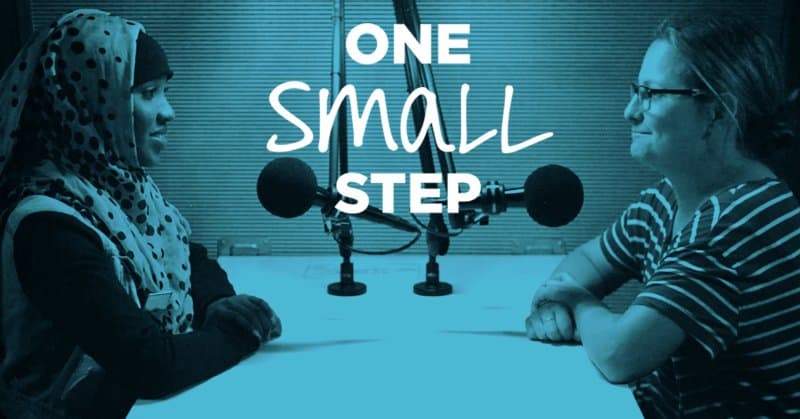 Trinity was the first college to partner with StoryCorps on this initiative aimed at listening and finding common ground. One Small Step discussions follow the usual StoryCorps format—two people, 40 minutes, and a facilitator to help guide the conversation. But the twist is that One Small Step conversations take place between individuals who have not met before.
The One Small Step project is supported by a $1 million grant from the Rockefeller Foundation. Founded in 2003, StoryCorps has recorded more than 75,000 facilitated interviews with more than 150,000 participants around the country. With the permission of participants, full discussions are archived at Trinity's Watkinson Library and become part of the national StoryCorps Archive, housed at the American Folklife Center at the Library of Congress in Washington, D.C. Segments also may air nationally on NPR's "Morning Edition."