Trinity Welcomes Nine New Tenure-Track Faculty Members
Nine tenure-track faculty members began new appointments at Trinity College on July 1, 2019, bringing an array of academic expertise and research interests to campus.
The nine individuals are: Clark L. Alejandrino, assistant professor of history; Belén Fernández Milmanda, assistant professor of political science and international studies; Kirsti A. Kuenzel, assistant professor of mathematics; Juliet Nebolon, assistant professor of American studies; Rebecca K. Pappas, assistant professor of theater and dance; Ibrahim K. Shikaki, assistant professor of economics; Lynn Sullivan, assistant professor of fine arts; Jia-Hui Stefanie Wong, assistant professor of educational studies; and Shunyuan Zhang, assistant professor of international studies and women, gender, and sexuality.
Interim Dean of the Faculty and Vice President for Academic Affairs Sonia Cardenas said, "We are proud to welcome our newest faculty members. They are an outstanding group, reflecting a multiplicity of experiences and intellectual perspectives. We look forward to seeing them thrive, in and out of the classroom, at Trinity and far beyond."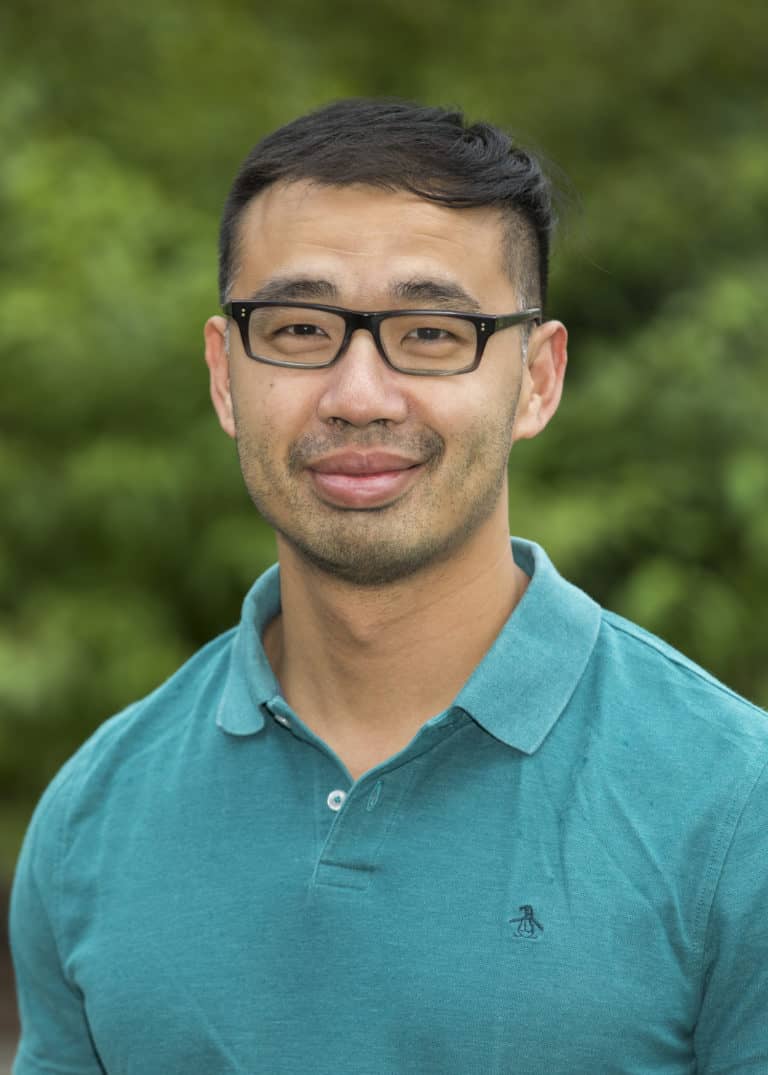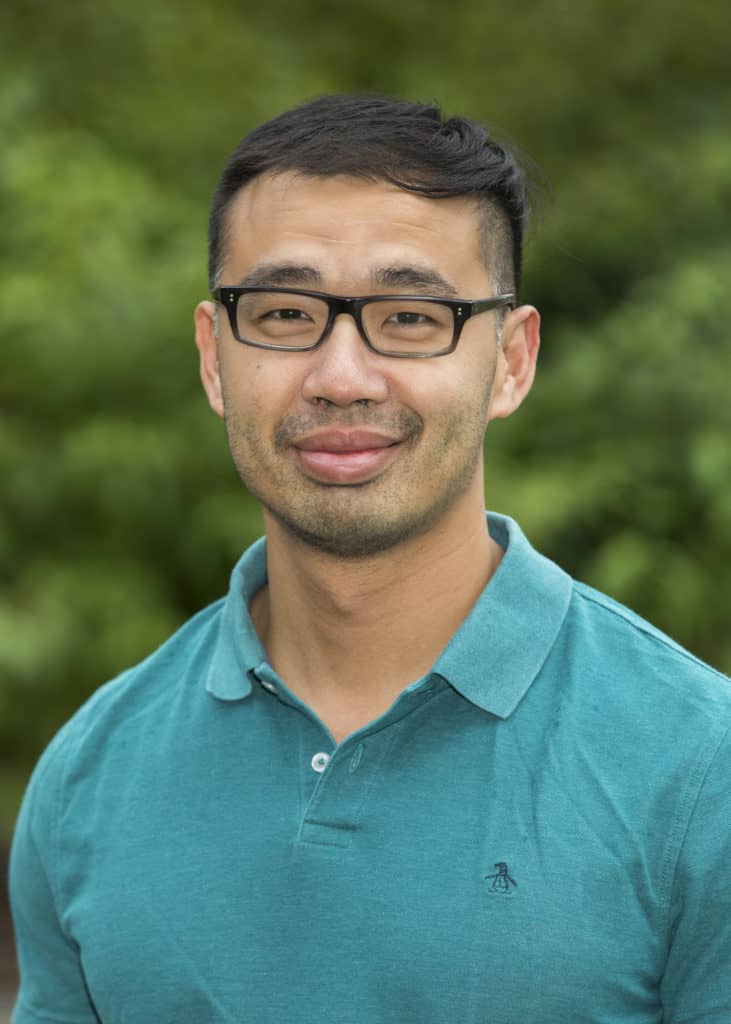 Clark L. Alejandrino specializes in the environmental history of China—especially its climate and animal history—covering the fifth to the 20th centuries. Alejandrino earned his undergraduate degree in history at the Ateneo de Manila University in the Philippines, a master's in Chinese studies at Australia's University of Sydney, and a Ph.D. in East Asian environmental history at Georgetown University. Alejandrino is currently working on a book manuscript on typhoons in the history of the South China coast and is preparing to embark on a new project exploring the history of migratory birds in East Asia.
Alejandrino wanted to join the faculty at Trinity in part because Trinity values both teaching and research. "I love that Trinity encourages its students to come up with unexpected combinations for their majors, since being interdisciplinary is a major part of my work," Alejandrino said.
Alejandrino added that he is particularly excited about the Urban Studies program on the Pearl River Delta. He said, "I wrote my dissertation on typhoons in Guangdong Province, where the Pearl River Delta is located. The Pearl River Delta is also one of the most densely populated and fastest growing urban regions in the world. The environmental impact of this rapid urbanization and dense population is of great interest to an environmental historian like myself."
In the fall, Alejandrino will be teaching the first half of the "History of China" survey, from the Shang dynasty to the Ming dynasty, and an upper-level seminar on "Climate and History."
Belén Fernández Milmanda, Assistant Professor of Political Science and International Studies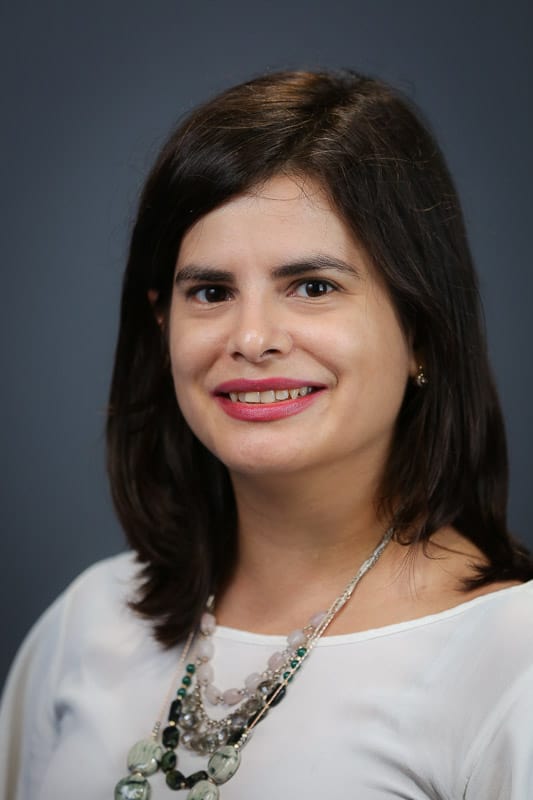 Belén Fernández Milmanda said that her primary aim at Trinity is to foster close relationships while continuing to pursue research. Fernández Milmanda said, "Research is a big part of my life and I did not want to neglect that. Trinity seemed like a great place for me because even when it is a teaching-oriented institution, it really cares about research and supports its faculty in developing their research agenda."
Fernández Milmanda graduated from Harvard University with a Ph.D. in political science in 2019. She is interested in comparative politics and political economy, with a focus on Latin America. Her book project compares how agrarian elites organize to influence policy-making in contemporary Latin America. Fernández Milmanda also studies the political determinants of forest protection in the Argentine Chaco Forest. She holds a M.A. in political science from Universidad Torcuato Di Tella in Argentina and a B.A. in sociology from the University of Buenos Aires. Her work has appeared in World Development and the Oxford Research Encyclopedia on Latin American Politics.
The chance to participate in efforts to build connections between course materials and the Hartford community is particularly exciting for Fernández Milmanda. "I am looking forward to take advantage of the opportunities to integrate some of my teaching with community service activities," she said.
Fernández Milmanda will be teaching "Latin American Politics" and "Global Inequalities" this fall.
Kirsti A. Kuenzel, Assistant Professor of Mathematics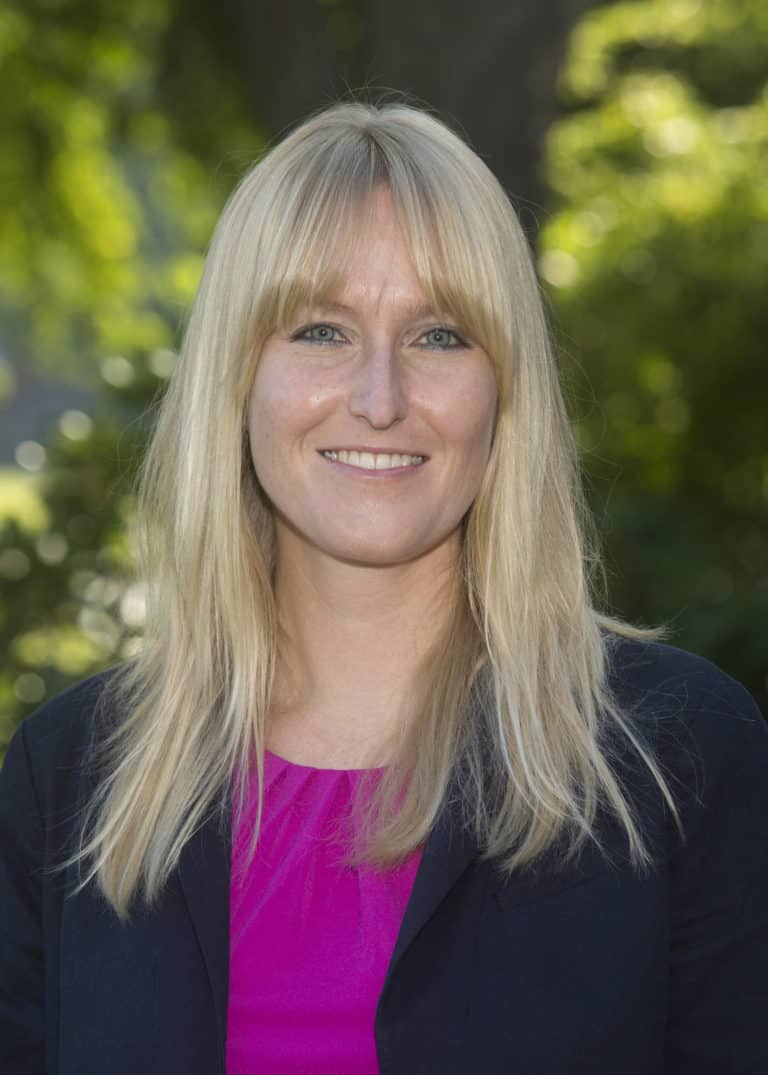 Kirsti A. Kuenzel received her B.S. in mathematics from the University of Texas at Austin, an M.S. in mathematics from Texas State University, and a Ph.D. in mathematical sciences from Clemson University. She was a Harold L. Dorwart Visiting Assistant Professor at Trinity College from 2014 to 2017 and an assistant professor of mathematics at Western New England University from 2017 to 2019. Kuenzel is enthusiastic about the opportunity to return to Trinity. "The major attraction to return to Trinity is the fact that Trinity students are, for the most part, highly motivated to succeed and work hard to be successful, which makes teaching here feel rewarding," said Kirsti.
Kuenzel's research interests are in the fields of graph theory and algebra. She believes that the language of mathematics is one of the most beautiful forms of communication, for it is both universal and one that every individual will struggle with at some level. "I plan to incorporate more projects into the math classes that I teach," Kuenzel added. "I want students to have an opportunity to discover concrete applications to the abstract ideas that they are learning in the classroom."
This fall, Kuenzel will be teaching "Abstract Algebra" and "Statistics."
Juliet Nebolon, Assistant Professor of American Studies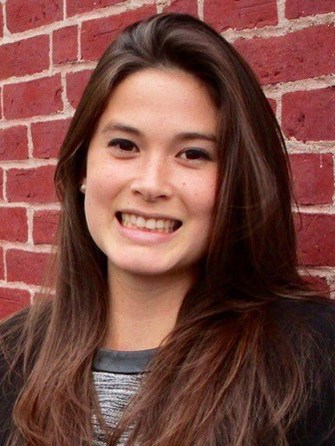 Juliet Nebolon received her Ph.D. in American Studies from Yale University. Her book manuscript, Settler Militarism: World War II in Hawai'i and the Making of U.S. Empire, focuses on the martial law period in Hawai'i during the Pacific War. This interdisciplinary project explores the overlapping regimes of settler colonialism and militarization in the domains of public health, domestic science, education, land acquisition, and internment.
Nebolon's research and teaching bring a transnational perspective to the study of race, indigeneity, and gender in the United States, with a particular focus on U.S. war and empire in Asia and the Pacific Islands. Her experience as a liberal arts undergraduate at Wesleyan University informed her decision to teach at Trinity. "I am excited to work with current and prospective American Studies majors," Nebolon added. "I hope to eventually teach a course with a community learning component."
Nebolon will be teaching "Conflicts and Cultures in American Society" and "Global American Studies this fall.
Rebecca K. Pappas, Assistant Professor of Theater and Dance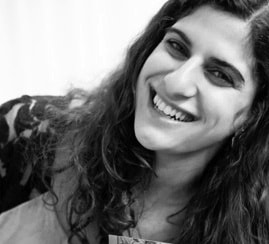 Rebecca K. Pappas is a choreographer whose work addresses the body as an archive for personal and social memory. Her projects have toured nationally and internationally and she has received residencies from Yaddo and Djerassi and funding from the Indiana Arts Commission, the Mellon Foundation, the Zellerbach Family Foundation, the Clorox Foundation, and Choreographers in Mentorship Exchange (CHIME). After receiving a B.A. in dance and anthropology from Connecticut College and an M.F.A. in choreography from the University of California in Los Angeles, Pappas created dance in California for almost 15 years. Most recently, Pappas has held positions at Ball State University, University of Indianapolis, and Trinity College.
Her choreographic projects are interdisciplinary in nature, so Pappas often works in collaboration with filmmakers, visual artists, poets, and scientists. She said, "I love the network of professors at Trinity with whom I have the opportunity to work and learn. For instance, I collaborated with Seth Markle to bring the dance program into the Trinity International Hip Hop Festival, and with Jack Dougherty and Megan Hartline on a variety of community learning projects and experiences that draw our arts students into Hartford."
This fall, Pappas will teach "Screendance," "Dance Practice 1," and "Arts in Action: Moving into Community." She will also direct the Spring Dance Concert, which will be part of the celebration of the 50th anniversary of co-education at Trinity.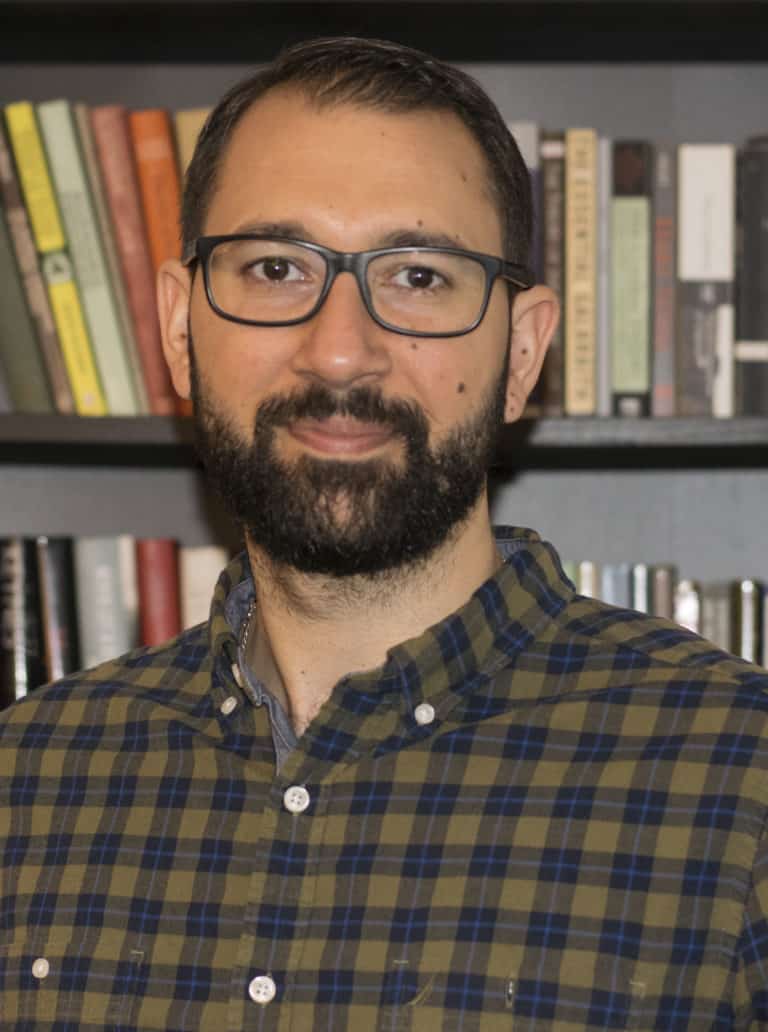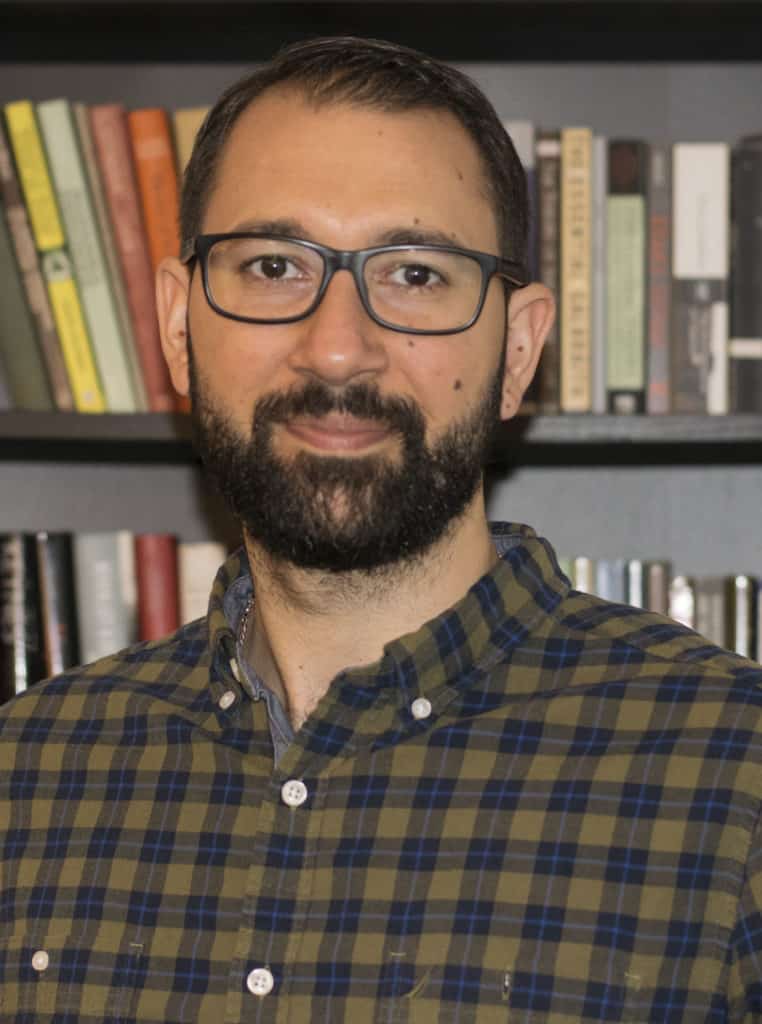 Ibrahim K. Shikaki received his Ph.D. in economics from The New School after earning a B.S. and M.S. in economics from Birzeit University and International University College of Turin, respectively. Shikaki specializes in subjects including alternative models and theories of macroeconomics. "Trinity's Economics Department is interested in presenting students with both mainstream as well as alternative models and theories of macroeconomics; an approach that fits my research and teaching interests," Shikaki said. Among his research interests are distribution and inequality, heterodox growth models, and political economy.
Articles by Shikaki have been published in Arabic and English at peer-reviewed journals including European Journal of Economics and Economic Policies. Prior to pursuing his Ph.D., he worked with local and international institutions conducting economic and policy research in Palestine.
Shikaki said he wanted to join the faculty at Trinity in part because of the strong reputation of its Economics Department. "A liberal arts setting is most conducive for teaching economics. Smaller classes and more face-time with faculty ensures students do not keep questions floating around, allowing them to build their economic knowledge on strong and stable foundations," Shikaki said.
Shikaki added, "I am interested in faculty self-governance and would like to contribute in my role as part of the faculty body. I also want to support students with their initiatives for social justice inside and outside the class." Shikaki will teach "Macroeconomic Theory" and "Macroeconomics and Inequality" this fall.
Lynn Sullivan, Assistant Professor of Fine Arts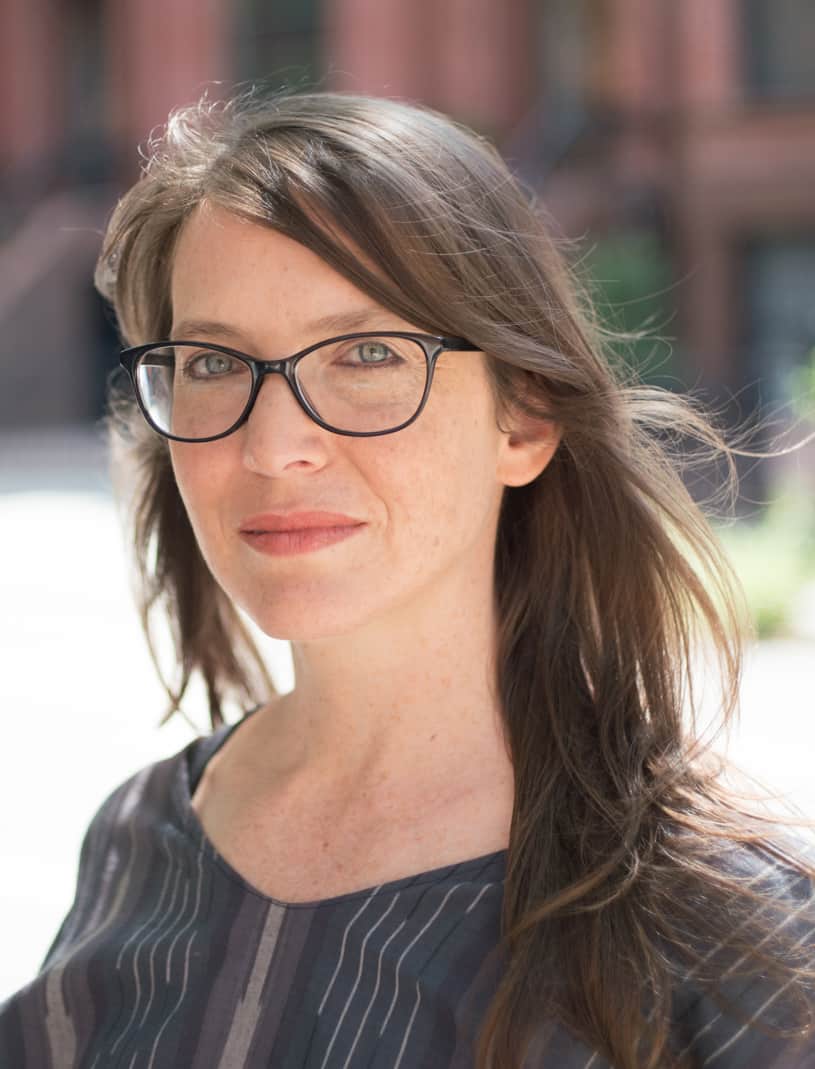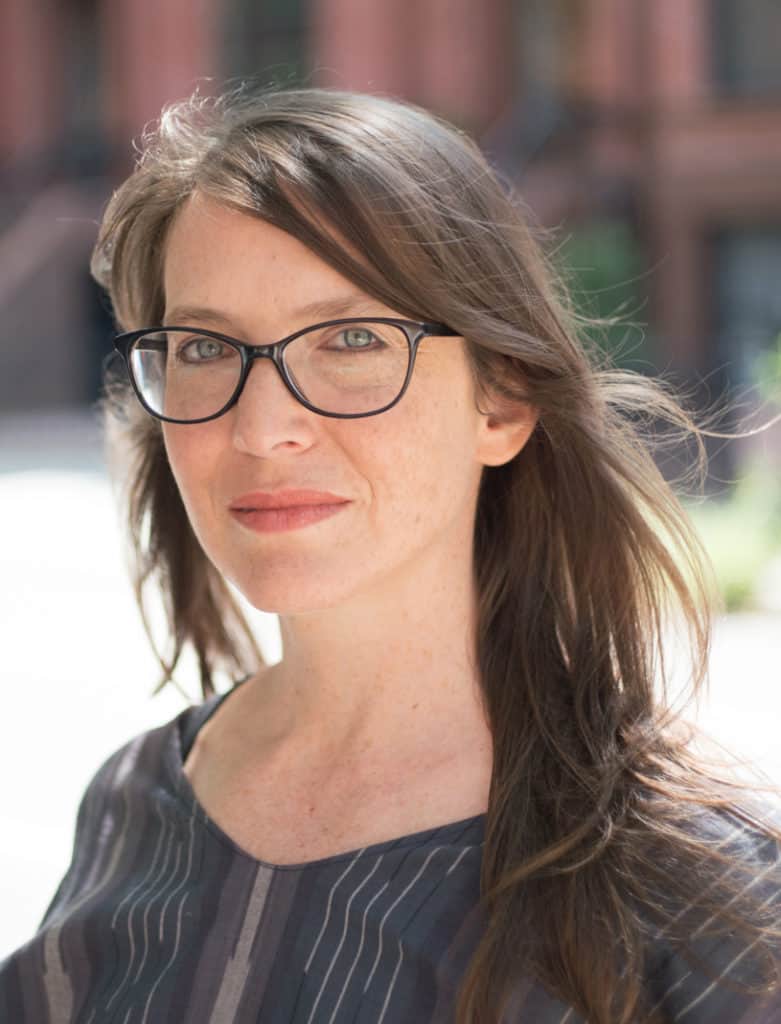 Lynn Sullivan is an interdisciplinary artist and independent curator who has 15 years of experience teaching studio art at the undergraduate and graduate levels. Her artwork consists of forms, structures, video, sound, and public actions. This work is influenced by her interest in the relationship between language, objects, and space. Sullivan received both her B.F.A. in painting and sculpture and B.A. in cultural history from Cornell University. She earned her M.F.A. in combined media at Hunter College.
Exhibiting nationally and internationally, Sullivan's projects include: Slip, Shift or Spill, as commissioned by Burlington City Arts in Vermont; Super Impose, a solo show of video works at Baruch New Media Artspace in New York City; and Crevice Bouquet, a performative installation at the Inside-Out Museum in Beijing, China. Sullivan has curated independently and with Present Company, an exhibition space in Brooklyn.
Sullivan is committed to teaching art in a liberal arts environment and finds her core teaching goals in the interdisciplinary and global missions of Trinity and the Fine Arts Department. "The Studio Arts Program's intellectual and forward-thinking approach to sculpture drew my attention to Trinity College," she said.
In the fall, Sullivan will be teaching "In Visual Thinking: Drawing in Space" and "Sculpture & Ideas."
Jia-Hui Stefanie Wong, Assistant Professor of Educational Studies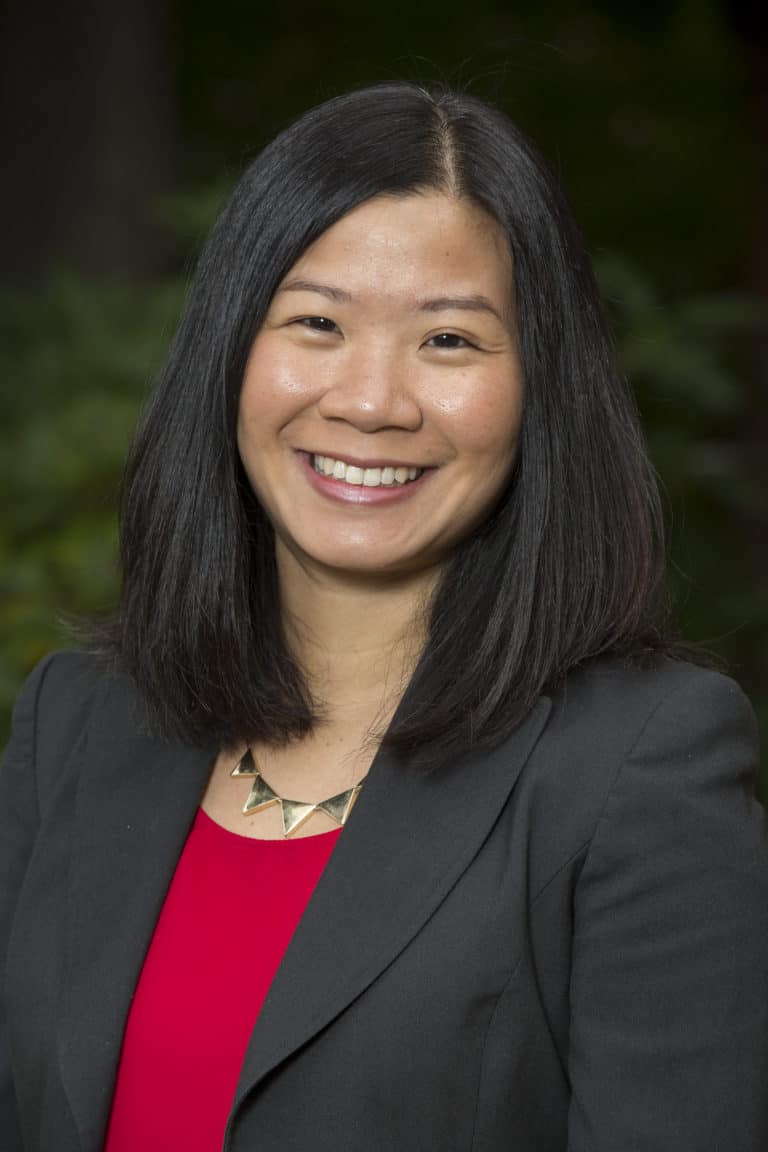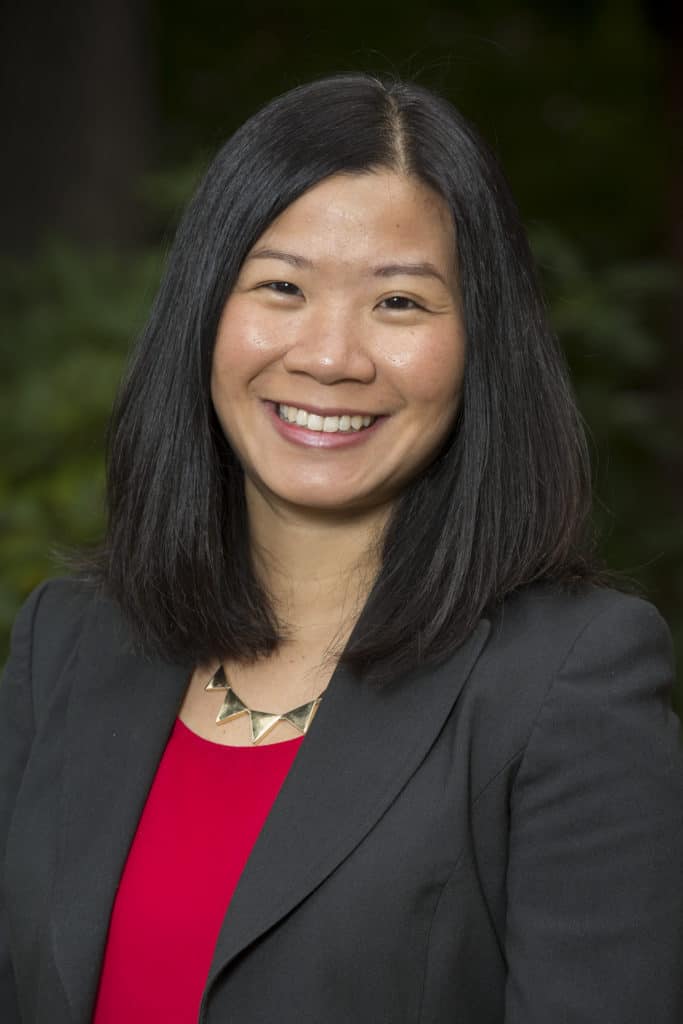 Jia-Hui Stefanie Wong is an educational anthropologist who explores the sociocultural contexts of K-12 schools in the United States. She is centrally concerned with understanding how educational inequities are produced, reproduced, and challenged. Wong's work examines issues of race, ethnicity, gender, class, sexuality, immigration, and their intersections. Her recent research, a 16-month critical school ethnography, examined the possibilities and limits of multicultural and social justice education in a diverse public high school.
As an educator, Wong is committed to support students by creating collaborative learning communities and illuminating issues of social justice. She received her B.A. in political science and educational studies from Swarthmore College and she hopes to replicate this liberal arts experience for her own students. She said, "I also love that Trinity students, faculty, and staff are committed to engaging with the larger Hartford community to which we belong."
Wong is a graduate of the University of Wisconsin-Madison with a M.A. in educational policy studies and Ph.D. in curriculum and instruction and educational policy studies. She came to Trinity in 2017 as a visiting professor. She is excited to continue interacting with students, colleagues, K-12 educators, members of community organizations, and others in her teaching, research, and beyond.
Wong will be teaching "Analyzing Schools" and "Envisioning Social Change" this fall.
Shunyuan Zhang, Assistant Professor of International Studies and Women, Gender and Sexuality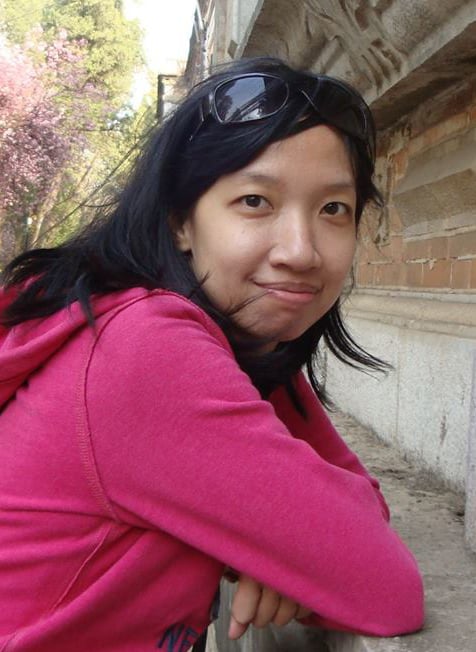 Shunyuan Zhang is a cultural anthropologist whose teaching and research interests include gender and sexuality, feminist and queer theory, globalization, and China studies. She is currently working to develop her dissertation into a book, which looks into male-to-female transgenderism in contemporary China through a queer lens. Zhang received a Ph.D. in anthropology and a certificate in women's, gender, and sexuality studies from Emory University, a master's in gender studies from the Chinese University of Hong Kong, and a master's in English linguistics from Shanghai International Studies University, where she earned her B.A. in English language and literature.
Zhang came to Trinity in 2018 as a visiting assistant professor. Her teaching integrates her interdisciplinary research agenda and aspiration to teaching as social engagement and activism. She believes that the importance of teaching lies not in telling students what to think or do, but in encouraging and facilitating independent and critical thinking that is essential for students to live ethically and to engage critically. Zhang said, "I was attracted to Trinity for its small class sizes and the personal interactions it facilitates." She has also enjoyed the interdisciplinary collegiality of the International Studies and Women, Gender and Sexuality programs.
She will be teaching "Queer China" and "Gender and Sexuality in a Transnational World" this fall.
Written by Bhumika Choudhary '18