Wall of Honor Pays Tribute to a Tradition of Philanthropy
The Fuller Arch is one of the most iconic architectural features of Trinity College. Students pass in front of the arch at Commencement, and classes reunite there for decades to come when they return to campus. Within this iconic feature of the campus is the Wall of Honor, where Trinity College pays tribute to a tradition of philanthropy at the college.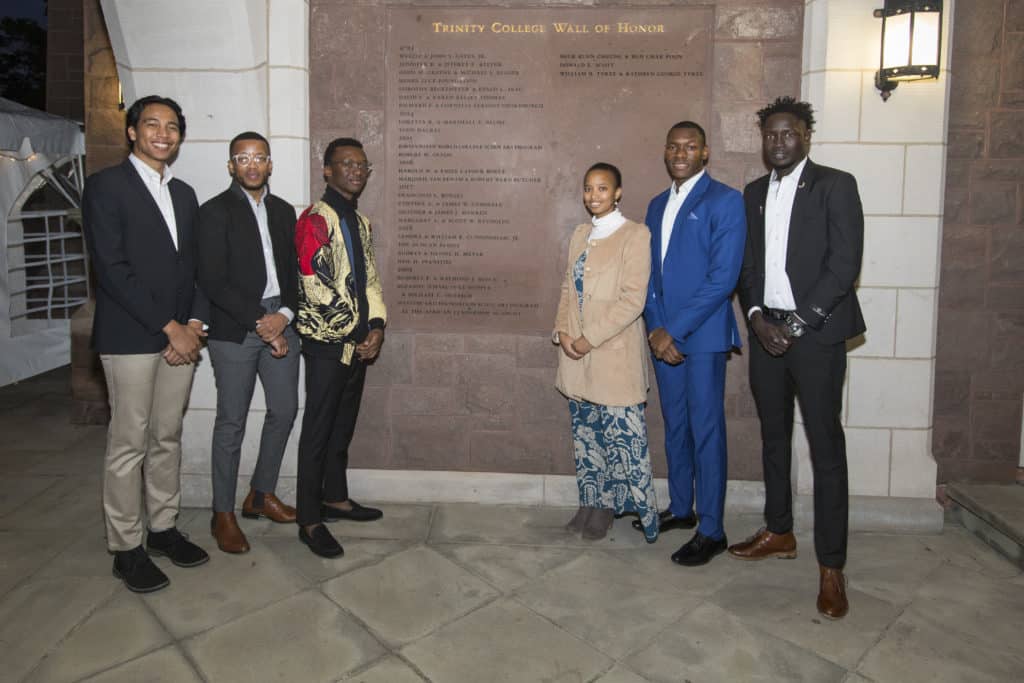 The Wall of Honor is at once indoors and out, offering a moment's reflection while taking refuge from the rain and serving as a steadfast landmark for students, faculty, and staff's daily trek down the Long Walk. The Fuller Arch was chosen as the wall's home in honor of Henry Fuller, Class of 1938, whose bequest of $39 million was the single largest private gift in the college's history. Inscribed on the stone walls within this structure are 130 names of individuals, families, and organizations, each with their own journey to the wall. Their generosity has contributed to Trinity's distinctive liberal arts education with funds for priorities such as financial aid, capital improvements, or essential resources for innovative programs.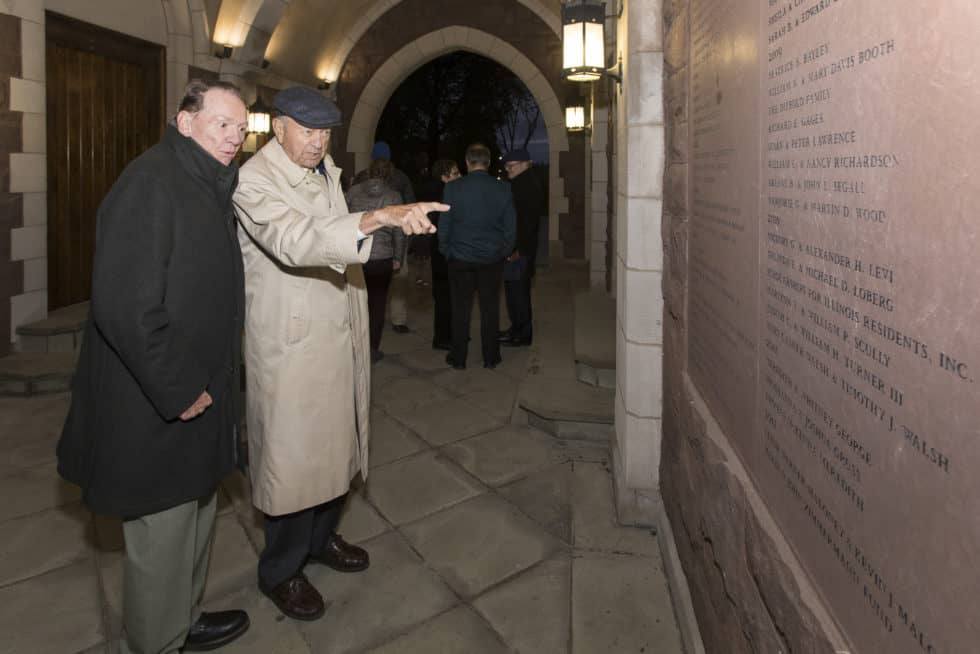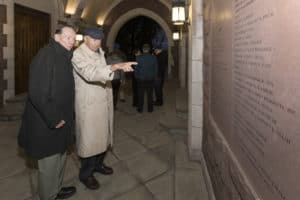 The first Wall of Honor inductees were selected in 1999, and the first induction was held during Reunion in June 2000. Each year, a local craftsman, John Zito, comes to carve the names of the newest inductees into the stone. The stone itself is special—it is known as chocolate brownstone for its beautiful, dark brown coloring. As Zito carves each name into the stone, they become part of the physical structure of the campus, in an act that signifies their institution-shaping impact.
This year, the inductees are:
Roberta P. and Raymond J. Beech '60, P'94
Suzanne d'Harcourt Hooper and Michael C. Huebsch '80 (posthumously)
Mastercard Foundation Scholars Program at the African Leadership Academy
Shuk Kuen Cheung and Bun Chak Poon P'19
Donald E. Scott P'08 (posthumously)
William B. Tyree and Kathryn George Tyree '86
Each inductee was honored in a special ceremony October 18 at the wall. Visitors to the campus may view the Wall of Honor at any time to reflect on the indelible impact of these donors.
Written by Tess Dudek-Rolon