Kathryn Wojcik, Trinity's director of campus life initiatives and social houses, said her passion for higher education stems from her own undergraduate years.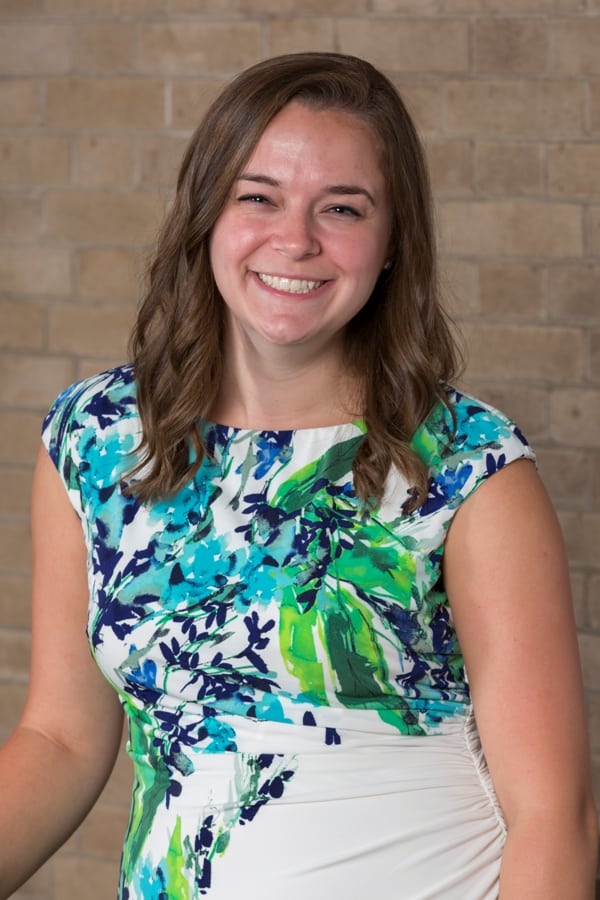 As a head resident assistant at Westfield State University, Wojcik said, she enjoyed the opportunity to develop programs for her peers and the guidance she received from faculty and staff. "I had some great mentors who were really good to me during my college experience, and I wanted to give that back to college students," she said.
After receiving her master's in higher education from Salem State University, Wojcik worked at Colgate University as an assistant director of residential life. There she oversaw social, cultural, and theme communities similar to those at Trinity. In her second year at Colgate, Wojcik wanted to explore the culture of Greek life and learn how to better help students who were involved. She later was promoted to interim Greek adviser and eventually became Colgate's director of fraternity and sorority affairs.
In the summer of 2016, Wojcik came to Trinity to oversee and advise social houses and Greek-letter and cultural organizations. She said she believes that Trinity's groups provide opportunities for students to explore their own identities and offer safe spaces where individuals can enjoy their campus experiences. Finding these spaces, Wojcik said, also allows students to connect with others who share similar interests.
Joe DiChristina, dean of campus life and vice president for student affairs, praised Wojcik for her interactions with students. "Kathryn's style of working with students engenders real trust," he said. "Students know that she cares about them as individuals and as part of our community. As a result, Kathryn has been able to provide important guidance to the student organizations and to help the groups discover how they can contribute to the well-being of the college."
Jason McLeod '19, the current president of The Mill, has been working closely with Wojcik over the past two years. "She has helped us communicate with the school on many occasions and has often acted as the go-between in situations where we needed someone with the know-how and expertise to help us navigate through the ins and outs of Trinity," McLeod said. "I'm glad that she has our back."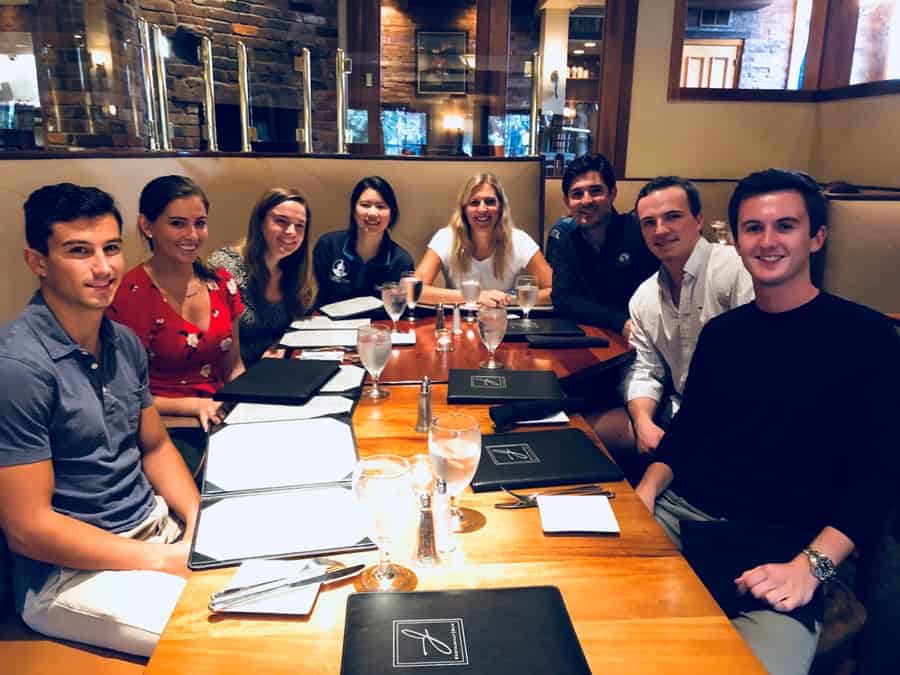 Wojcik said she truly enjoys the opportunity to work so closely with students. "I love when they come in and tell me stories, like when they put together a really good program or just do something that has a really big impact on them," Wojcik said. "Seeing students come up with the most amazing opportunities for themselves and other people on campus is truly rewarding."
Wojcik said she likes to spread the word about the good work done by groups at Trinity, particularly the Greek-letter organizations. "Here at Trinity, they are all doing great things, and I like to advocate for them."
Jake Dieterle '19, who in his role as Inter-Greek Council (IGC) chair has worked very closely with Wojcik, said, "Kathryn does so much for every single chapter and organization on campus. She is makes herself readily available for each and every member of Greek life at Trinity with a dedication that is unparalleled."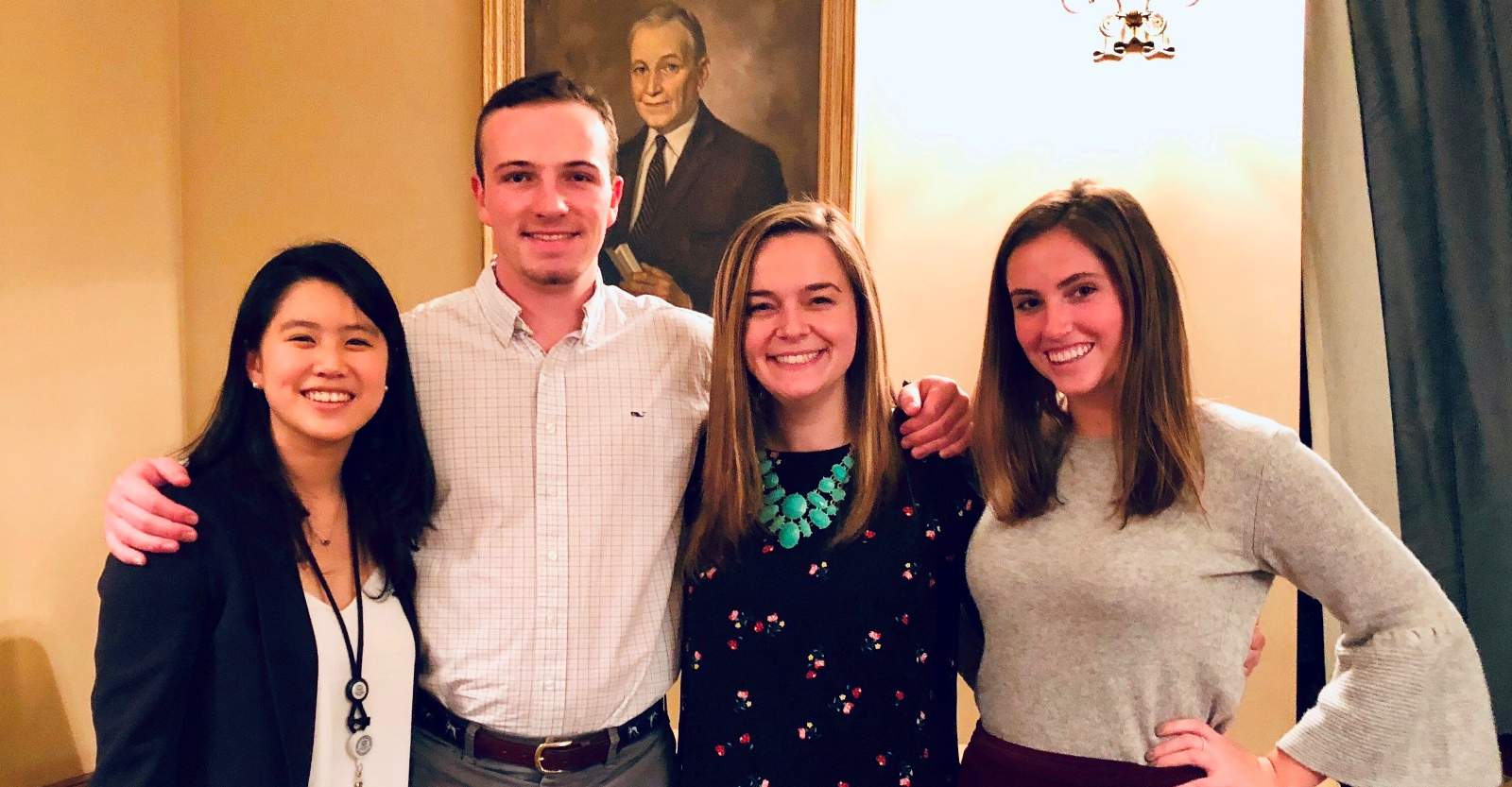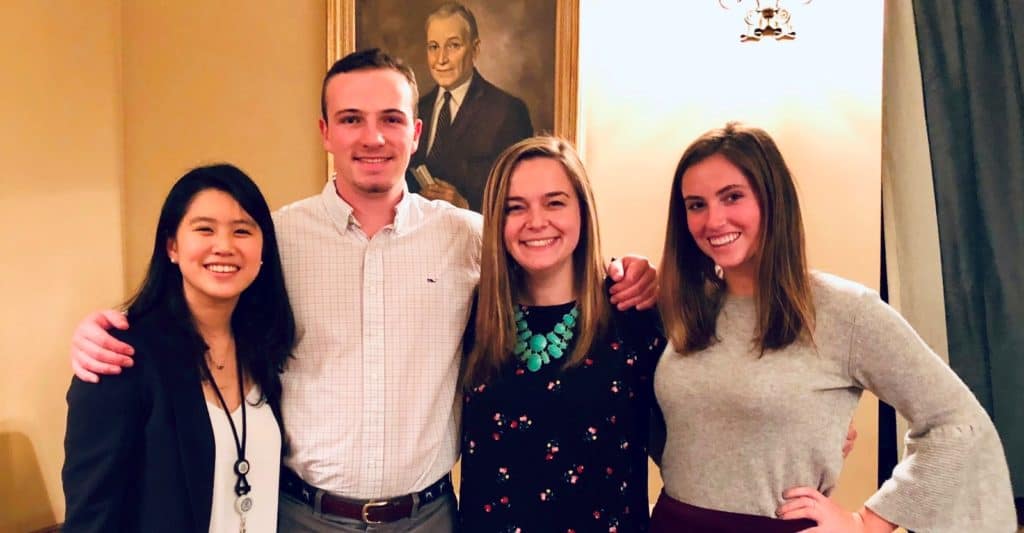 Back on campus, Wojcik worked closely in fall 2018 with Trinity's 14 Greek-letter organizations and a Title IX consultant to design and run specialized programs for fraternity and sorority members. "[The consultant] made sure they had a thorough understanding of what Title IX is aside from the Trinity policy," Wojcik said. "She had them understand Title IX and where they fit in on campus with sexual-assault prevention and being a responsible bystander." Wojcik noted that she thought the students were receptive to the programming and that she looks forward to the continuation of conversations in the spring.
Wojcik said she likes seeing students while grabbing a cup of coffee at the Underground or Peter B's, her favorite on-campus locations, and relishes the atmosphere she's found at Trinity. "I really love how small the campus is," she said. "I love the small community vibe, where we can build that camaraderie among faculty, staff, and students."
Written by Daniel A. Garcia '17