Back to News
'Women at The Summit' Receptions Kick off Trinity's Celebration of 50 Years of Coeducation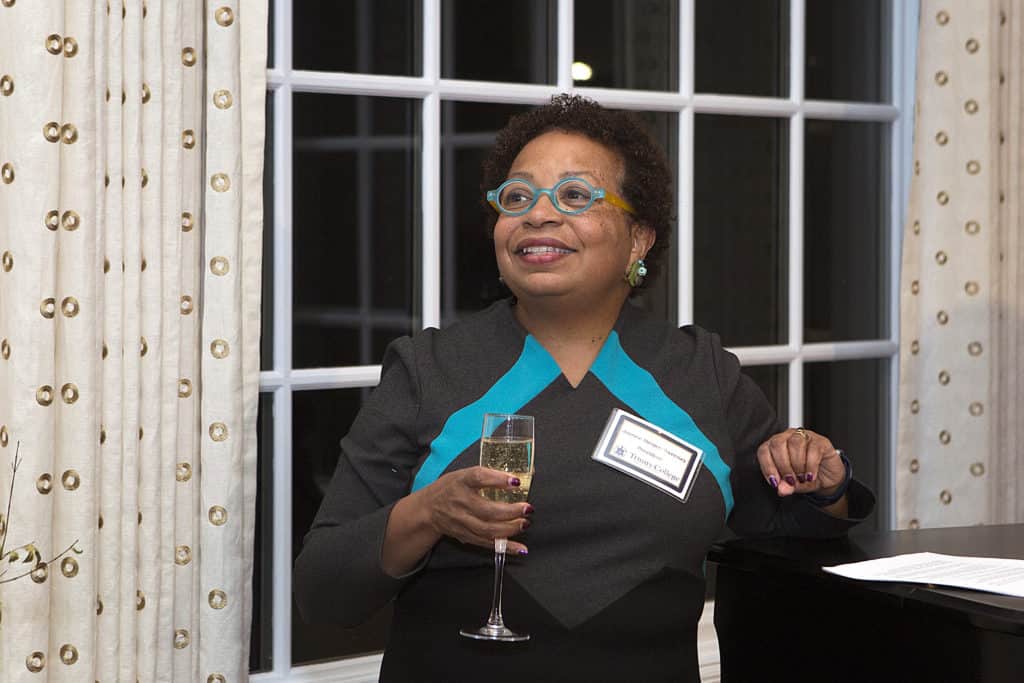 Hundreds of members of the Trinity community gathered recently at 12 different venues around the country (and one in Paris)—with many more participating online—to officially launch Women at the Summit, Trinity's celebration of 50 years of coeducation. At festive receptions hosted by alumni from Portland, Maine, to Palm Beach, Florida, and from Boston to Seattle (and by President Joanne Berger-Sweeney in Hartford), the college kicked off what will be a three-semester-long set of special occasions, programming, and story-sharing in which the entire Trinity community is invited to participate.
January 11, 2019, marked 50 years since the historic decision in 1969 by the college to admit women as undergraduates. A look back at the early days of coeducation through archival images was, of course, one of the highlights of the kick-off—as was asking everyone to consider: "How has coeducation at Trinity impacted you?" Everyone from current students to alumni from all decades got into the spirit, posting on social media their responses and photos, many of which are showcased on Trinity's Instagram account. (Click on the Women at the Summit pin to view.)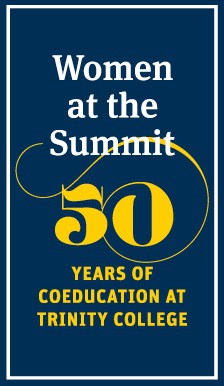 As part of the coeducation celebration, the Watkinson Library's Special Collections and Archives is embarking on an oral histories project, "Stories from the Summit." Trinity community members are encouraged to help bring the college's history to life by submitting their stories via audio or video recordings or in writing to the Stories from the Summit portal. In March, during Women's History Month, the college will launch a website for sharing stories submitted online, as well as interviews being conducted with members of the Women at the Summit steering committee. These stories and interviews also will be archived at the Watkinson Library using long-term digital preservation.
Visit the Women at the Summit website to learn about more ways to get involved and for a list of upcoming events that will be updated throughout the 18-month celebration.
Explore the Gallery
Women at the Summit Kick Off
Explore the Gallery
Women at the Summit Kick Off