Back to News
With a Strong Sense of Community, Raymond Alvarez-Adorno '23 Earns Newman Civic Fellowship
Announcement
posted
by Hanifa Darwish '22
Trinity College student Raymond Alvarez-Adorno '23 was recently named as a Newman Civic Fellow by Campus Compact, a national coalition of colleges and universities committed to the public purposes of higher education. The Newman Civic Fellowship is a year-long program which recognizes and supports students who have demonstrated an investment in finding solutions for challenges facing communities locally and around the world.
Each year, the Campus Compact member institutions nominate one outstanding student from their schools to be recognized for the fellowship. Through the fellowship, Campus Compact provides learning opportunities focused on the skills fellows need in order to serve as effective agents of change in addressing public problems and building equitable communities. This year, Campus Compact has named 173 students from 38 states, Washington, D.C., and Mexico to form the 2022-2023 cohort.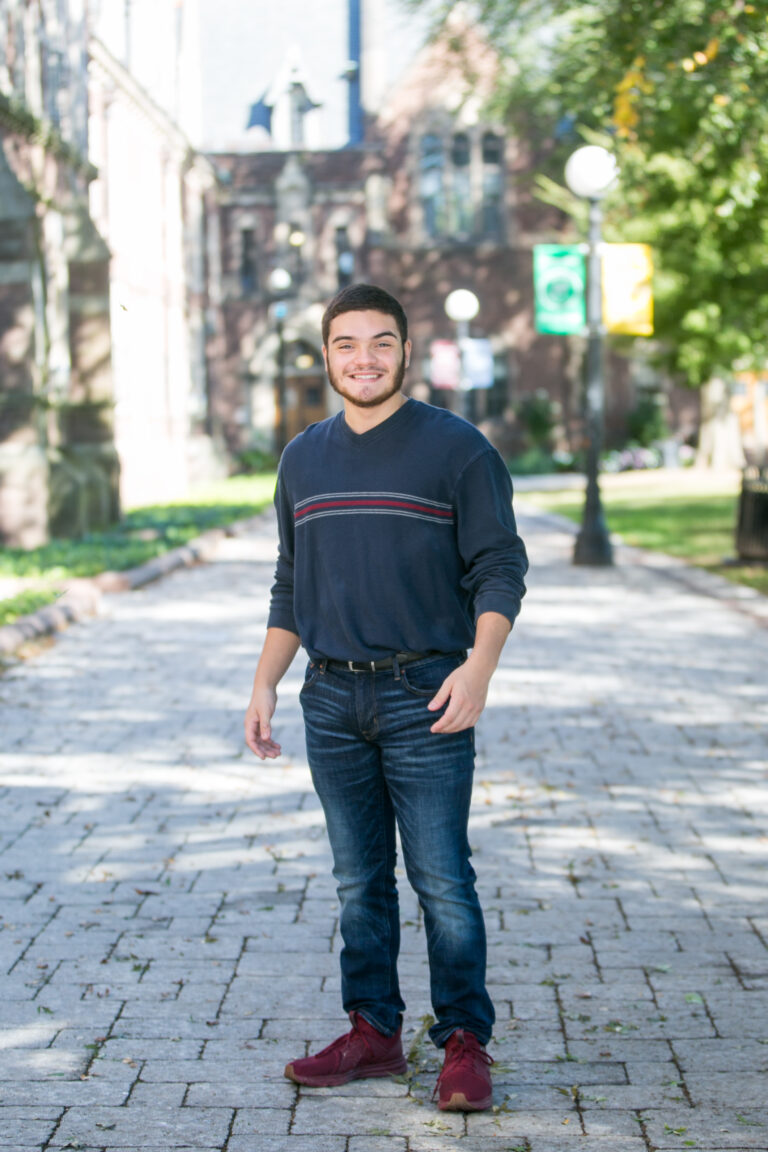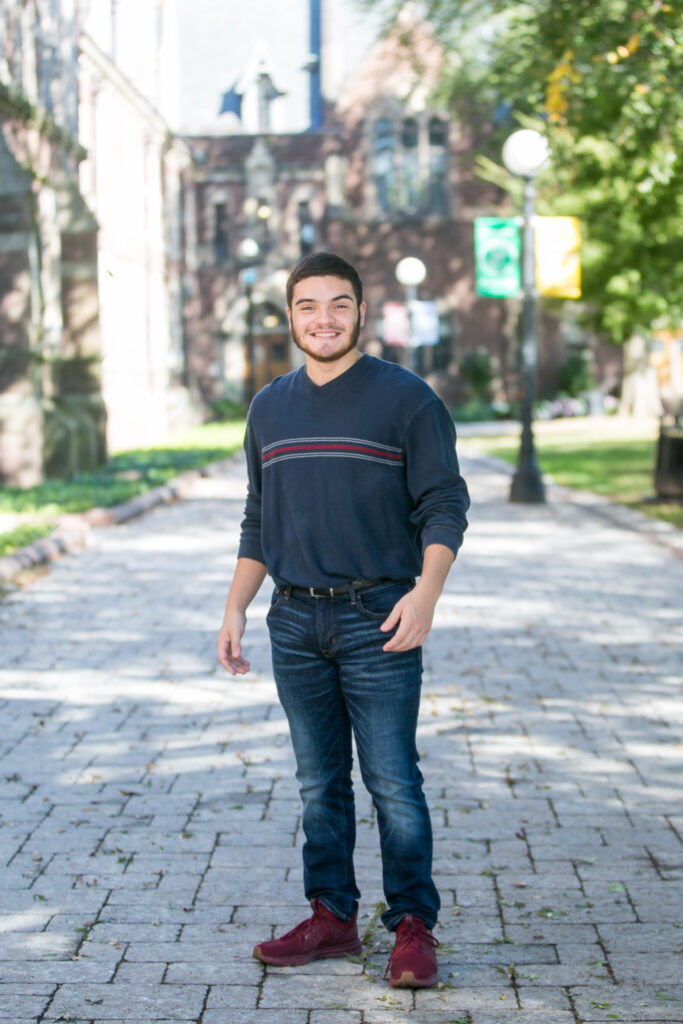 Alvarez-Adorno, who majors in anthropology at Trinity, said he has a passion for helping people and for community engagement. He is originally from Newark, New Jersey, and went to high school at Philips Exeter Academy in New Hampshire. During his time at Trinity, Alvarez-Adorno has stayed engaged on campus and in the Greater Hartford area. He was part of the Cities Gateway Program for first-year students, which utilizes the city of Hartford as a resource and incorporates the study of dynamic global cities to take advantage of numerous opportunities for hands-on engagement with contemporary urban issues.
"It was through this program that I got so interested in how communities work, especially the city of Hartford and its rich culture and demographic location," said Alvarez-Adorno. He is also a member of the Temple of Hip Hop, which produces the annual Trinity International Hip Hop Festival. For Alvarez-Adorno, there's a lot of value in meeting new people from diverse backgrounds and making lifelong friendships. "Temple of Hip Hop is like a pivot that brings community together and I'm proud to be part of this experience," he said.
Alvarez-Adorno is a member of Trinity's Admissions' Access and Outreach Team, where he interacts with prospective students and assists the Admissions staff with programing that addresses recruitment of students from historically underrepresented groups, giving him a hands-on opportunity to engage in shaping Trinity's community.
Alvarez-Adorno added, "I always like teaching, sharing new information, and helping people. At home, I used to help people with their computers; now at Trinfo,Café, the whole job is about helping; this year I am assisting with tax forms. The way I communicate with people is that I always try to find out what they are doing and if they need help."
Named after the Campus Compact founder, Frank Newman, this fellowship is an opportunity for community-engaged students who strive for positive change. Through the fellowship, Campus Compact provides students with training, networking opportunities, and resources that nurture their skills and passions and help them develop strategies for personal, professional, and civic growth. The cornerstone of the fellowship is the Annual Convening of Fellows, which offers intensive skill-building and networking over the course of two days. The fellowship also provides fellows with pathways to apply for exclusive scholarship and post-graduate opportunities.
In her nomination of Alvarez-Adorno for this fellowship, Trinity College President Joanne Berger-Sweeney said, "Over the past three years Ray has worked on many projects engaging cultural action and the co-creation and sharing of knowledge across academic and community spaces. Ray has demonstrated a strong commitment to grassroots community-building and engagement work at Trinity, in the Hartford community, and beyond."
After taking the Trinity course called "Beyond Traditional: Contemporary Understandings of Puerto Rican Culture," taught by Assistant Professor of Anthropology Amanda Guzmán, Alvarez-Adorno participated in Trinity's Public Humanities Collaborative project called "Hashtag Memories" by helping to create community engagement documents focused on Puerto Rican culture in Hartford.
Campus Compact President Bobbie Laur said in a press release, "We are proud to name such an outstanding and diverse group of students Newman Civic Fellows. Their passion and resolve to take action on the wide range of issues challenging our neighborhoods and communities is inspiring and deeply needed. We cannot wait to engage with them through this transformative experience."
The previous Newman Civic Fellows from Trinity were: Karolina Barrientos '22 in 2021-2022; Tiana Starks '21 in 2020-2021; Matthew Rivera '20 in 2019-2020; Marlén Miranda '20 in 2018-2019; and Rachael DiPietro '15 in 2015-2016. To learn more about this fellowship, click here.