More than 300 million people meet daily over Zoom these days for classroom instruction, work meetings, and a host of other activities. If you're one of the 300 million, you can thank Eric Fossum '79, H'14 for the technology that helps make it possible.
It was the 1990s, and Fossum was working for the NASA Jet Propulsion Laboratory at the California Institute of Technology. He and his team wanted to improve the technology for sending pictures back from space by reducing the size, mass, and energy consumption of cameras used on interplanetary spacecraft.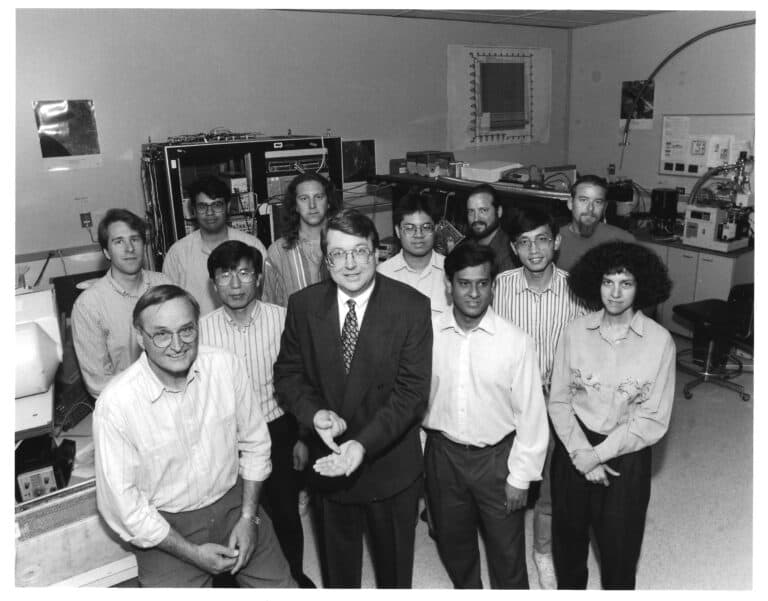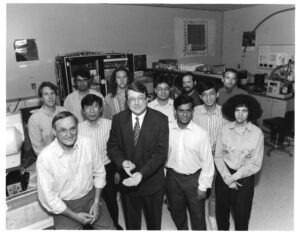 Fossum, who majored in physics and engineering and now serves as a college trustee, created technology that would place a spacecraft's electronic camera technology on one small chip. The CMOS (complementary metal oxide semiconductor) chip Fossum invented contains millions of light-sensitive pixels, each with its own amplifier that allows the circuits within the chip to reduce noise and other functions, such as analog-to-digital conversion and digital image processing.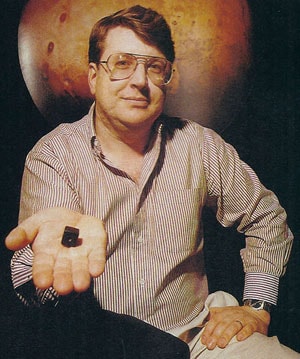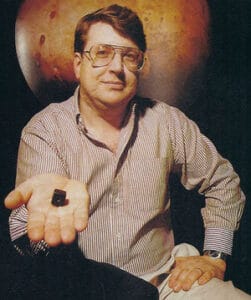 As it turns out, nearly three decades later, this CMOS technology would be used widely in homes during the COVID-19 pandemic in nearly every web and smartphone camera.
"We never dreamed that we ourselves would be isolated satellites during these stay-at-home, work-from-home days of COVID-19, communicating with each other using the same underlying technology 27 years later," said Fossum.
Fossum drove the development of the CMOS chip and later, as a co-founder of the Photobit Corporation in 1995, led the charge to commercialize the technology through several top management roles, including chairman and CEO. The company was acquired by Micron Technology Inc. in 2001.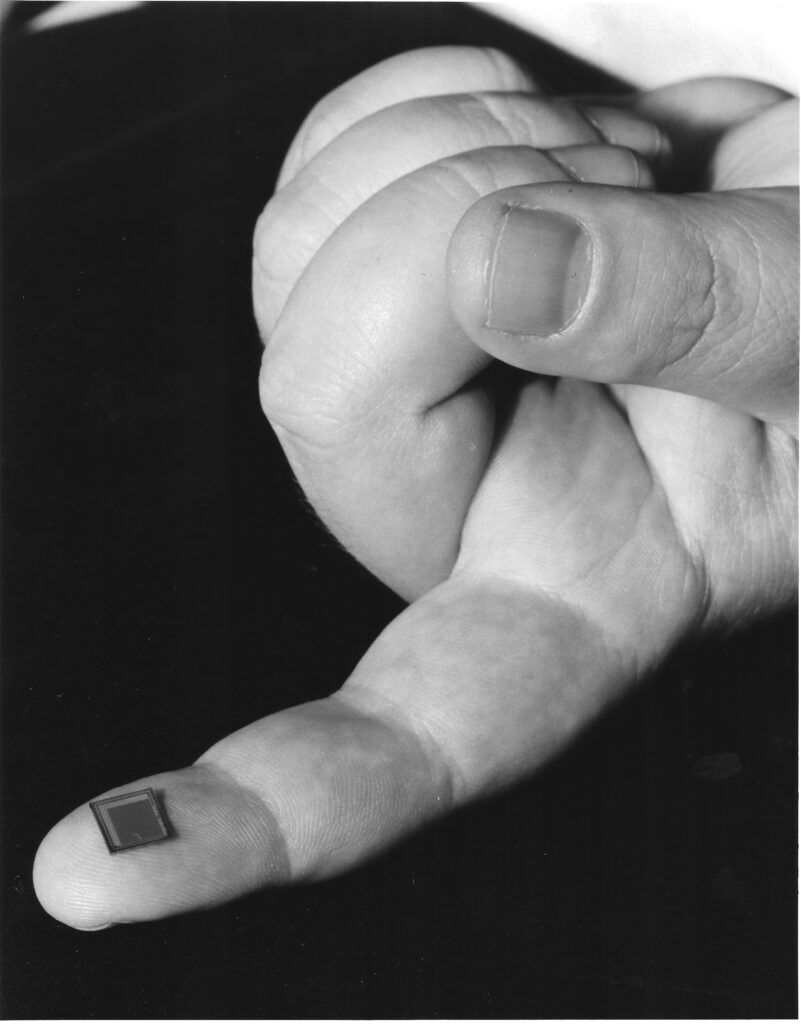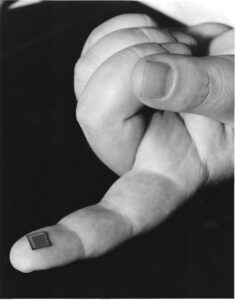 "Of course, today the technology has undergone continuous improvement by thousands of engineers around the globe to make it as good as it is today, but the underlying principle is still described by JPL's early patents," said Fossum, adding, "It hasn't escaped me that I am giving my classes remotely to our students using my own technology. There is something a little surreal to that, but also very satisfying in knowing I have helped connect many lives together and made this COVID-19 world a little more humane."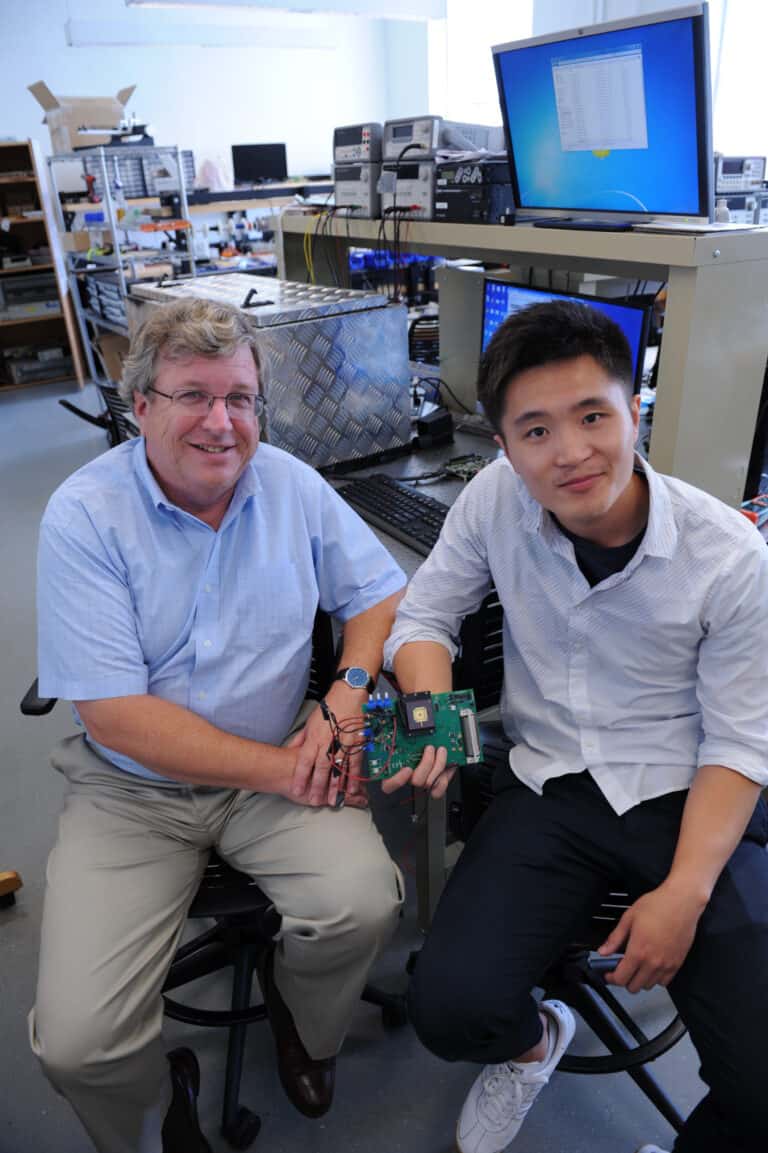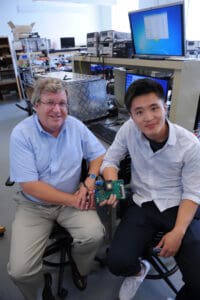 Today, Fossum and his Dartmouth graduate students are working toward creating a more sensitive image sensor – one that counts light one photon at a time – and have co-founded a new start-up, Gigajot Technology, in Pasadena, California based on their invention.
"Yes, we are using my older technology to video conference remotely about developing the next generation of technology as I work from home in New Hampshire," said Fossum, whose interest in science stretches back to his childhood. He said that he often spent Saturdays at the Talcott Mountain Science Center in Avon, where children would gain hands-on experience and learn how to conduct research.
In 2017, Fossum was awarded the Queen Elizabeth Prize for Engineering by His Royal Highness Prince Charles for the CMOS image sensor. The award is bestowed upon engineers who have developed groundbreaking innovations that benefit humanity.
Photos are courtesy of Eric Fossum.