Back to News
Vernon Social Transforming into Cornelia Parsons '80 Center, New Home of Career and Life Design Center
Trinity Community
posted
by Kathy Andrews
Recent visitors to campus may have noticed a buzz of construction at Vernon Social, which soon will transform into the Cornelia Parsons '80 Center—or the Cornelia Center for short. The building will be the new home of the Career and Life Design Center, formerly the Center for Student Success and Career Development, and is anticipated to become a hub of student-centered activity.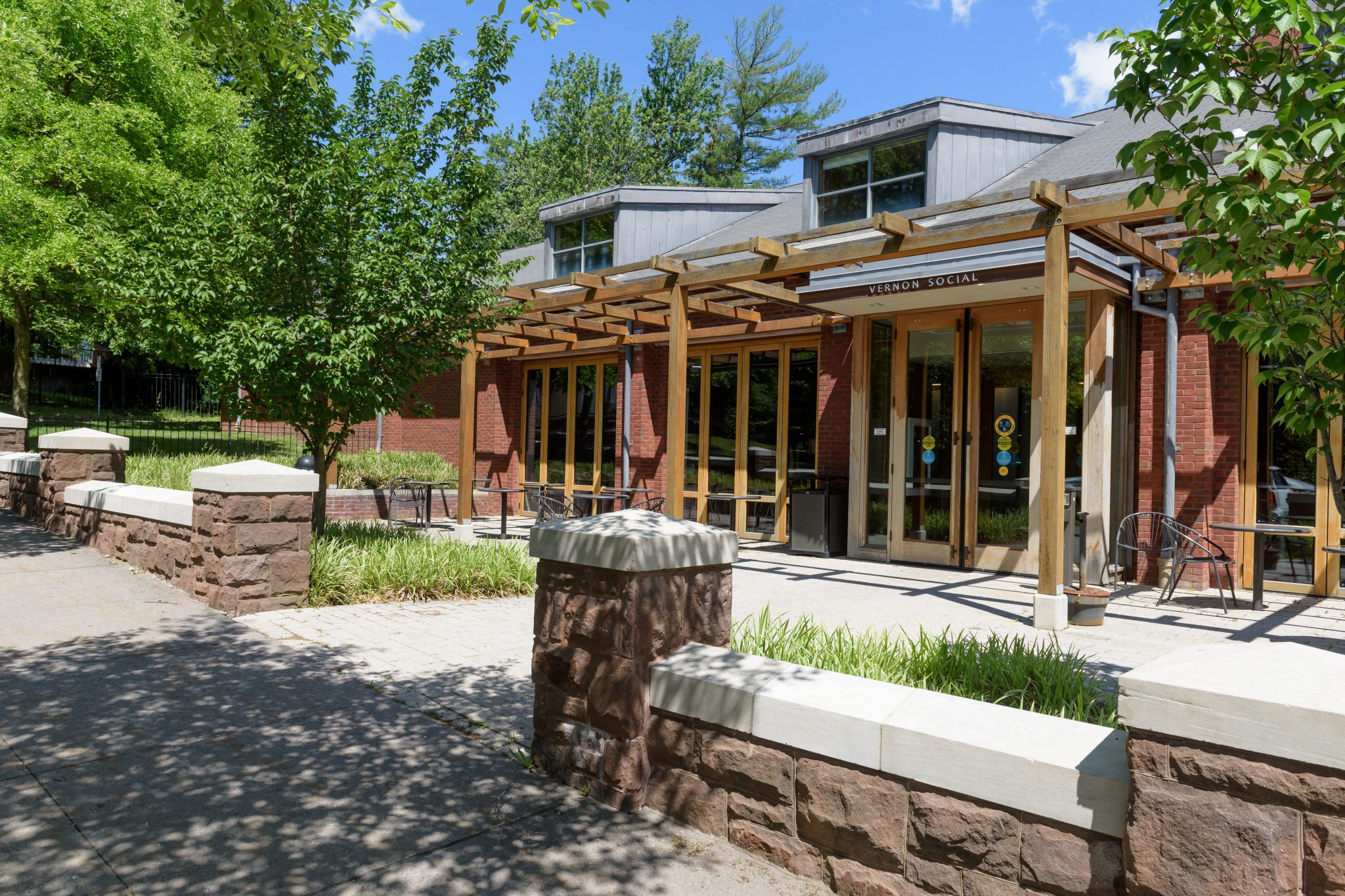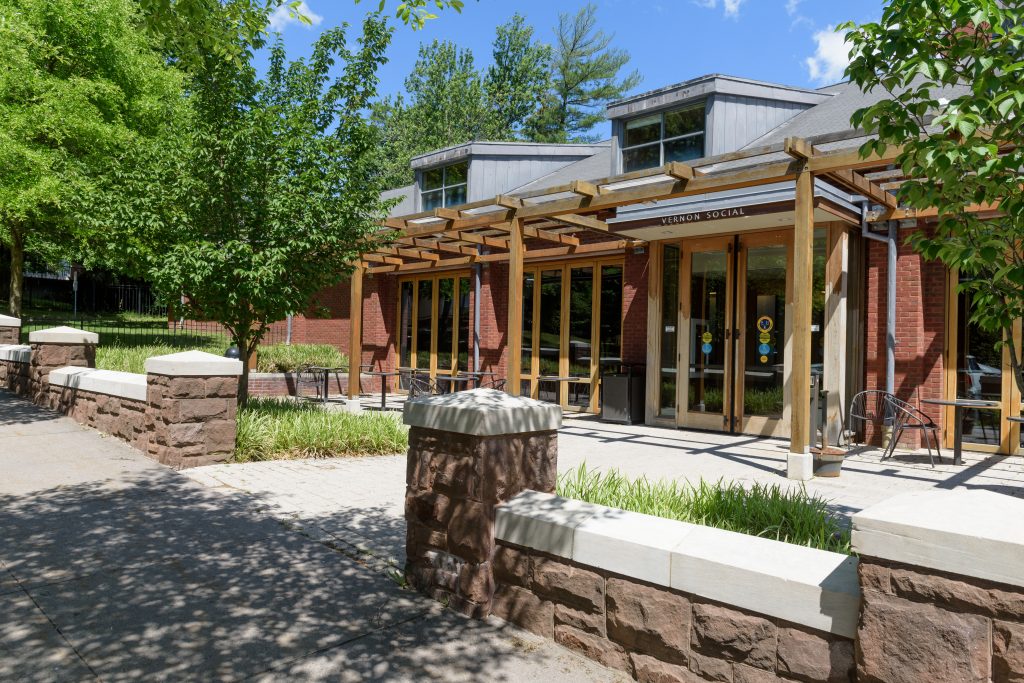 The Cornelia Center will be among the first buildings on campus named for a woman, in honor of Cornelia Parsons Thornburgh '80, who served for 17 years on the Trinity College Board of Trustees—including since 2014 as its first female board chair—until retiring from the board in June.
Executive Director of Career and Life Design Joe Catrino said his team—the Career and Life Design Center, the Office of International Students and Scholars, and Retention Strategy and Transition Programs—is excited about relocating from the Admissions building. Previously, the team often used Vernon Social for events, with the stage a perfect backdrop for panel discussions with employers and alumni. The renovated building will continue to host these and other events. In addition, an area behind the stage is being remodeled as a hybrid space for meetings, workshops, and classes, where students and presenters can participate in person or remotely.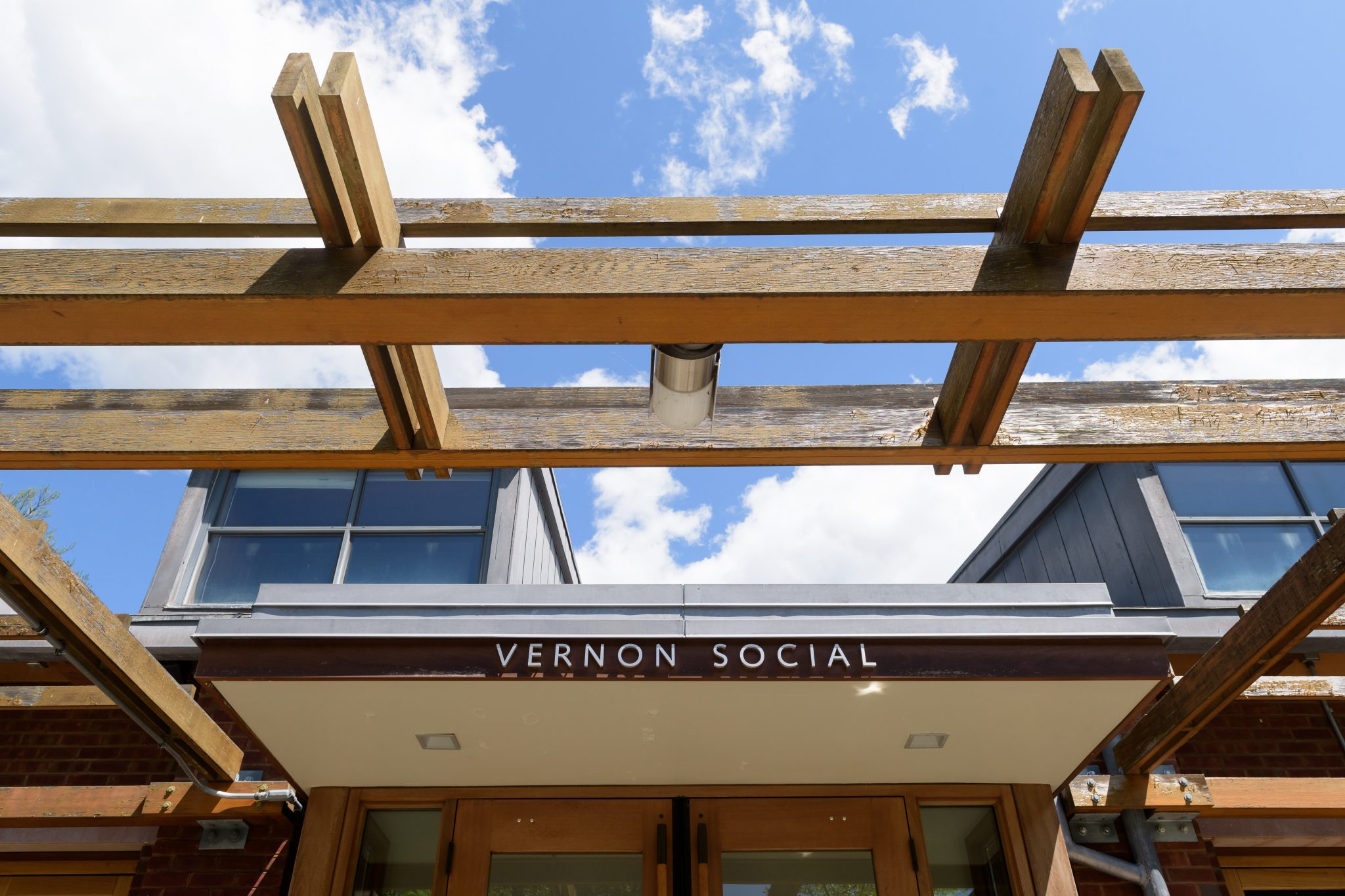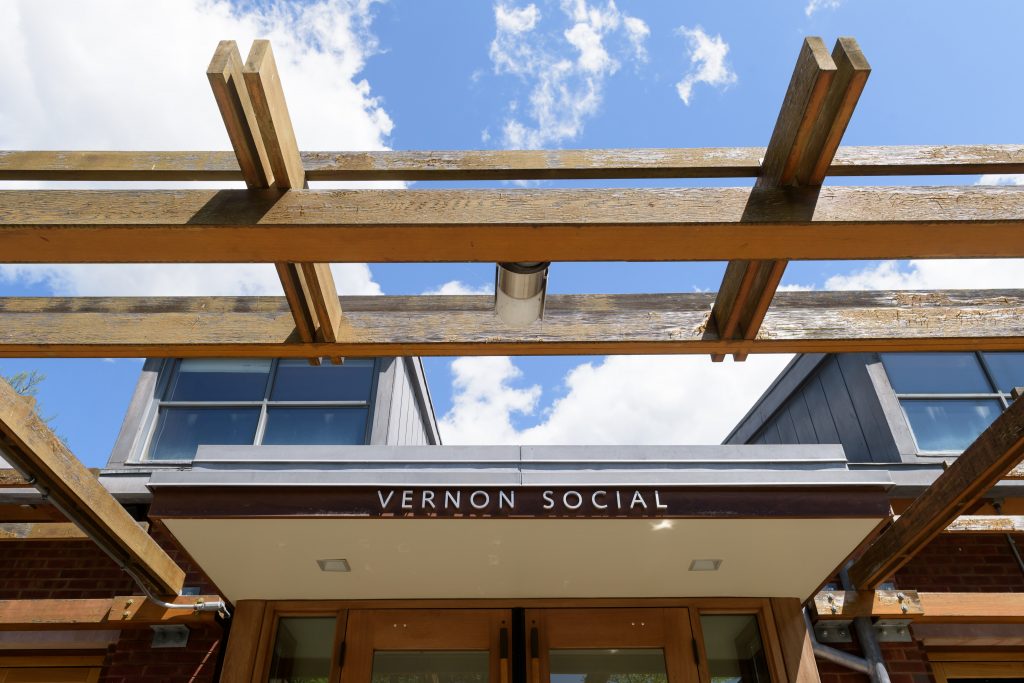 Catrino had numerous conversations with students during summer and fall 2020 about how the space could best serve them. Input was sought from groups including the Student Government Association (SGA) and Multicultural Affairs Council (MAC), as well as through an online survey, to which nearly 250 students responded. "We really want to ensure students will feel comfortable in the space to hold their own programming and to collaborate with us on our programs," Catrino said.
Along with 14 offices for staff, SGA will have an office space. A variety of student interests and organizations will be accommodated by an open floor plan, said Catrino, who noted that some details are still being determined. "Our welcome desk, which will be staffed by students, will have sight lines to all entrances so that everyone will always be welcomed into the space," said Catrino.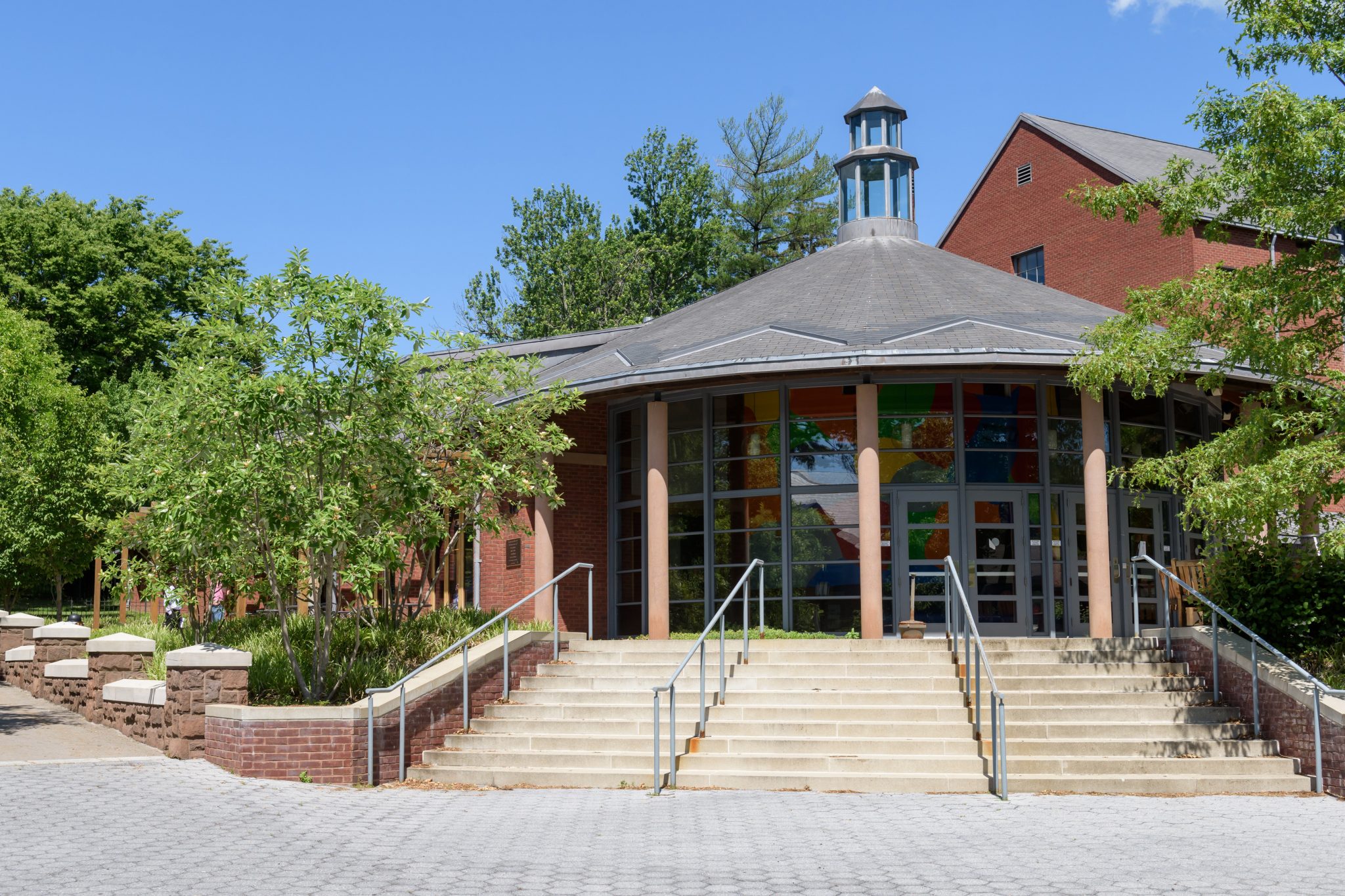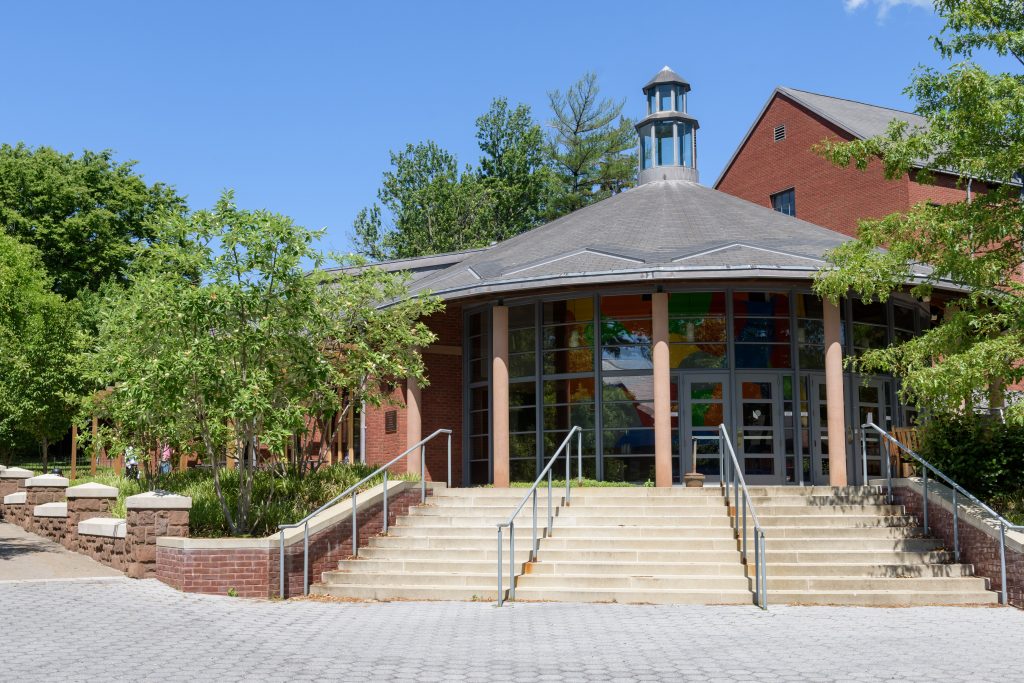 Project Manager Patty Healey said that two existing entrances on Vernon Street will continue to be the main building entrances. "The Sol LeWitt work is obviously awesome, and it's not going anywhere," she said of the vibrant, multicolored, two-sided wall drawing by the world-renowned artist. Completion of renovations is anticipated before the start of the spring 2022 semester and possibly as soon as December 2021, said Healey, "depending on availability of construction materials, which has been a challenge nationally, post-pandemic."
Added Catrino, "We expect the new center to be a great hangout space for students and a place where they can collaborate. We're looking forward to hosting all kinds of career and life design events there, and we'll be sure to have alumni coming in often, too."