Hartford, Connecticut, February 19, 2019—The first members of Trinity College's Class of 2023 include 277 students admitted through Early Decision (ED) and eight previously admitted students who reaffirmed their commitment to Trinity after deferring their admission for a year. The admitted ED students applied in two rounds of ED, the second group of which received their admission notices late last week.
Vice President for Enrollment and Student Success Angel B. Pérez said the Class of 2023 is shaping up to be one of the strongest in recent history. This year's ED class has the same number of students at the very top of Trinity's academic rating scale as last year's ED class; Perez noted matching that is remarkable, as last year there was a 19 percent increase in students at the very top of the scale. Additionally, this year there are 32 percent fewer students at the bottom of Trinity's academic rating scale compared with last year.
"Besides their strong academic profile, students coming to Trinity this year through our Early Decision program impressed us with stories of resilience, personal character, and accomplishment," Pérez said. "We've been moved by how these students have given back to their communities in multiple and creative ways, and we know that they will bring that to Trinity and to Hartford."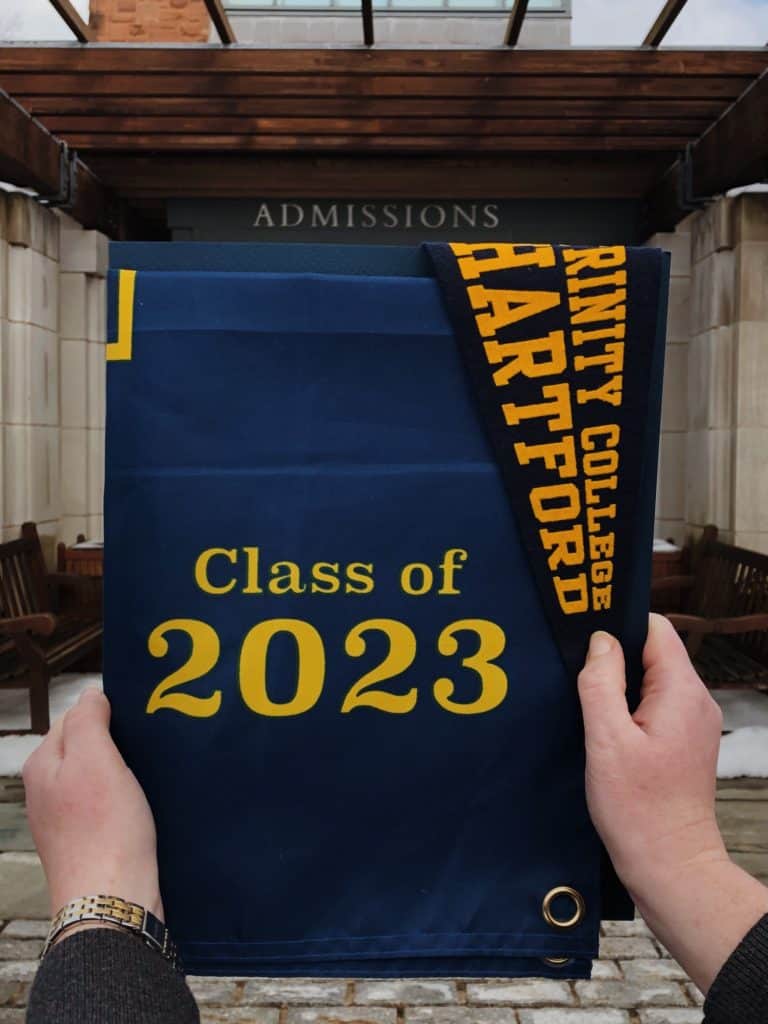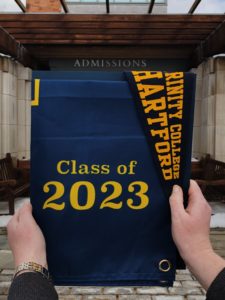 Of the admitted ED students, 41 percent are women and 59 percent are men. Fourteen percent of the ED admits are first-generation college students, and 9 percent are international students. American students of color, including multiethnic students, are 21 percent of the ED admits. Fifty-one percent are from outside New England.
Included in the ED admits are 152 varsity athletes, 10 Posse Scholars from Chicago, and students from numerous community-based college-access organizations from across the nation, such as the Jack Kent Cooke Foundation, GirlForward, EMERGE, and Chicago Scholars. Fifty-two percent of the admitted ED students will receive financial aid, which, for their first year at Trinity, will total approximately $6.4 million.
In Trinity's fourth year as a test-optional institution, 64 percent of the ED admits—the highest percentage in Trinity's ED history—chose not to submit standardized test scores.
ED applicants, who have named Trinity as their first-choice college and affirm their commitment to attend if admitted, applied in two rounds. The EDI deadline was November 15, 2018, and the EDII deadline was January 1, 2019. Regular decision applicants had a deadline of January 15, 2019, and will receive notification of Trinity's admission decision in late March.