Back to News
Trinity Women's Squash Head Coach Wendy Bartlett and Amina Helal '04 to be Inducted into College Squash Hall of Fame
Trinity College Professor of Physical Education and Women's Squash Head Coach Wendy Bartlett (35th season) and former Bantam All-American Amina Helal '04 will be inducted into the College Squash Association (CSA) Hall of Fame as part of the Class of 2019. Bartlett is one of two coaches and five former players, including Helal, to be inducted in this year's class. Each inductee will be honored at one of two ceremonies scheduled for the second day of both the CSA Men's National Championships at Yale on February 16 and the CSA Women's National Championships at Trinity on February 23.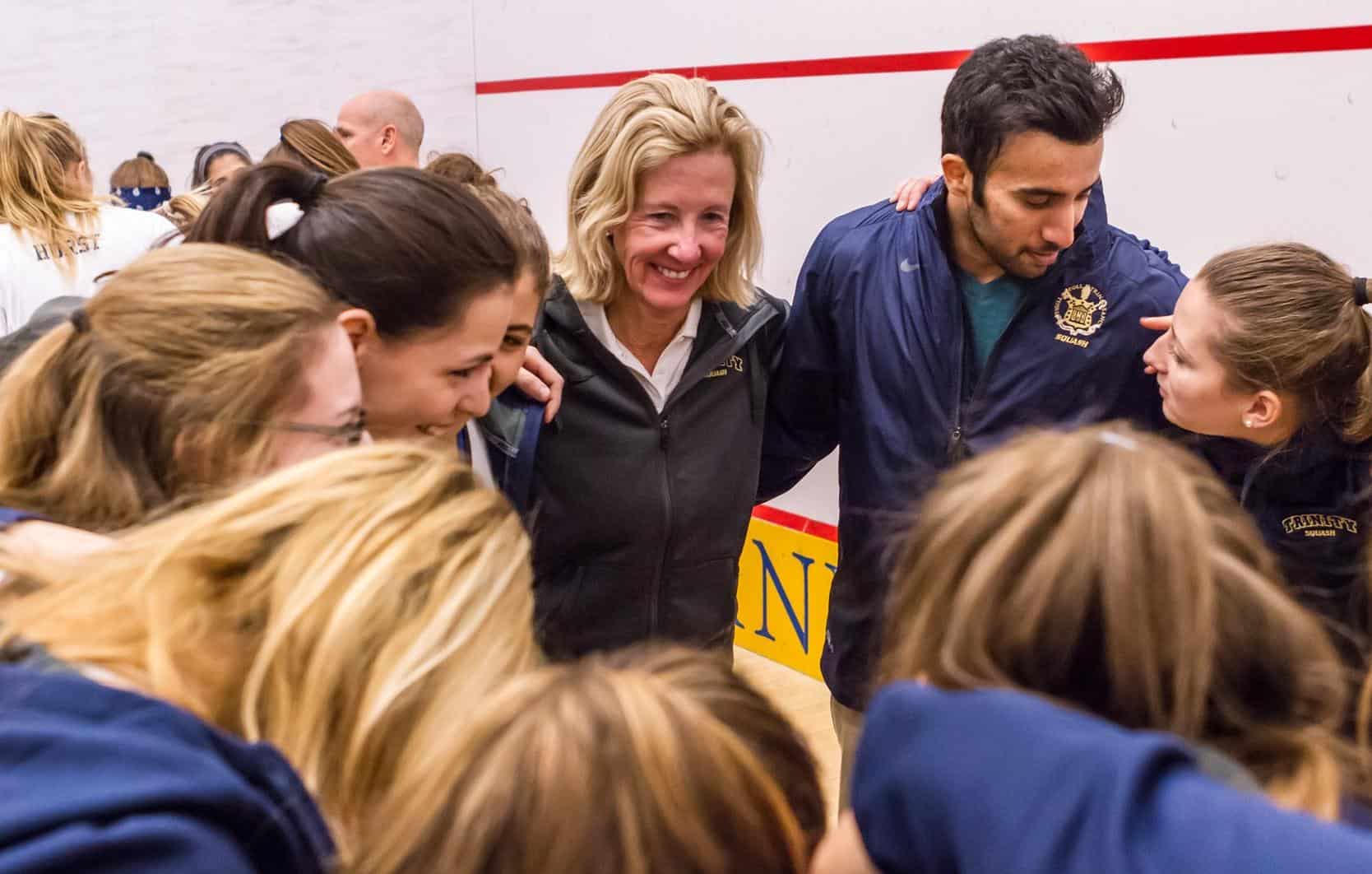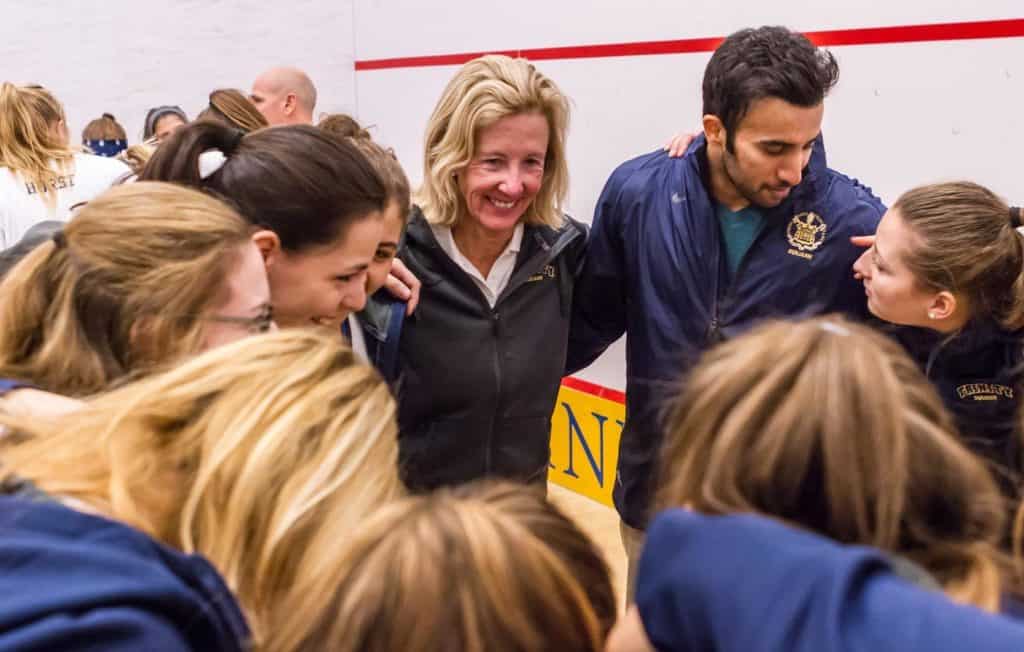 Bartlett's teams have won three CSA National titles (Howe Cups), including back-to-back victories in 2002 and 2003. Eleven years after the first two championships, the Trinity women again reached the pinnacle of the college game with a Howe Cup victory in 2014. Along with the three titles, Trinity has finished as a Howe Cup finalist four times. In the 34 seasons prior to this year, Bartlett's teams have consistently produced impressive results, winning matches almost 80 percent of the time (406-109 overall record) and earning all 12 New England Small College Athletic Conference (NESCAC) Championships since the tournament was established. Bartlett was honored as the NESCAC Coach of the Year in 2012-13, 2014-15, 2015-16, and 2017-18. On an individual level, 40 of Bartlett's players have earned All-American honors under her guidance.
Helal was a two-time CSA National Singles (Ramsay Cup) Champion, capturing the titles in her sophomore and junior seasons (2002 and 2003), and bookending them with appearances in the Ramsay Cup finals in 2001 and 2004. During her two individual championship seasons, Helal also led Trinity to back-to-back Howe Cup crowns and a perfect 25-0 record in dual matches. While playing in the No. 1 position for Trinity for all four years, Helal amassed a record of 65-8 and capped her career by earning the Betty Richey Award in 2004, given annually to the woman who best exemplifies the ideals of squash in her love of the game, sportsmanship, and high level of play.
Click here for more information from CSA.