Hartford, Connecticut, May 16, 2019 – Trinity College's newest graduates are ready to take the big step, at long last, onto the engraved stone that—in keeping with school tradition—they have carefully avoided walking upon throughout their years as Trinity students.
On Sunday, May 19, Trinity's 193rd Commencement will begin with an academic procession on the Long Walk at 10:50 a.m., when each graduate will stride across the Luther-Roosevelt stone. The stone was laid in 1919 to commemorate a 1918 visit by former President Theodore Roosevelt, who received an honorary degree that year. Students later began the tradition of not walking on the stone before Commencement day, fearing that to do so would in some way prevent their graduation.
Students, families, alumni, faculty, staff, and guests—about 5,000 attendees altogether—will gather on the Main Quadrangle for the Commencement ceremony, which is revered for its pomp, pageantry, and historical significance. The ceremony is scheduled to begin at 11:00 a.m. Among a total of 537 graduating, 355 undergraduates will receive B.A. degrees, 151 will be awarded B.S. degrees, and 31 graduate students will receive master's degrees. Included among the undergraduate degree recipients are seven Individualized Degree Program (IDP) students.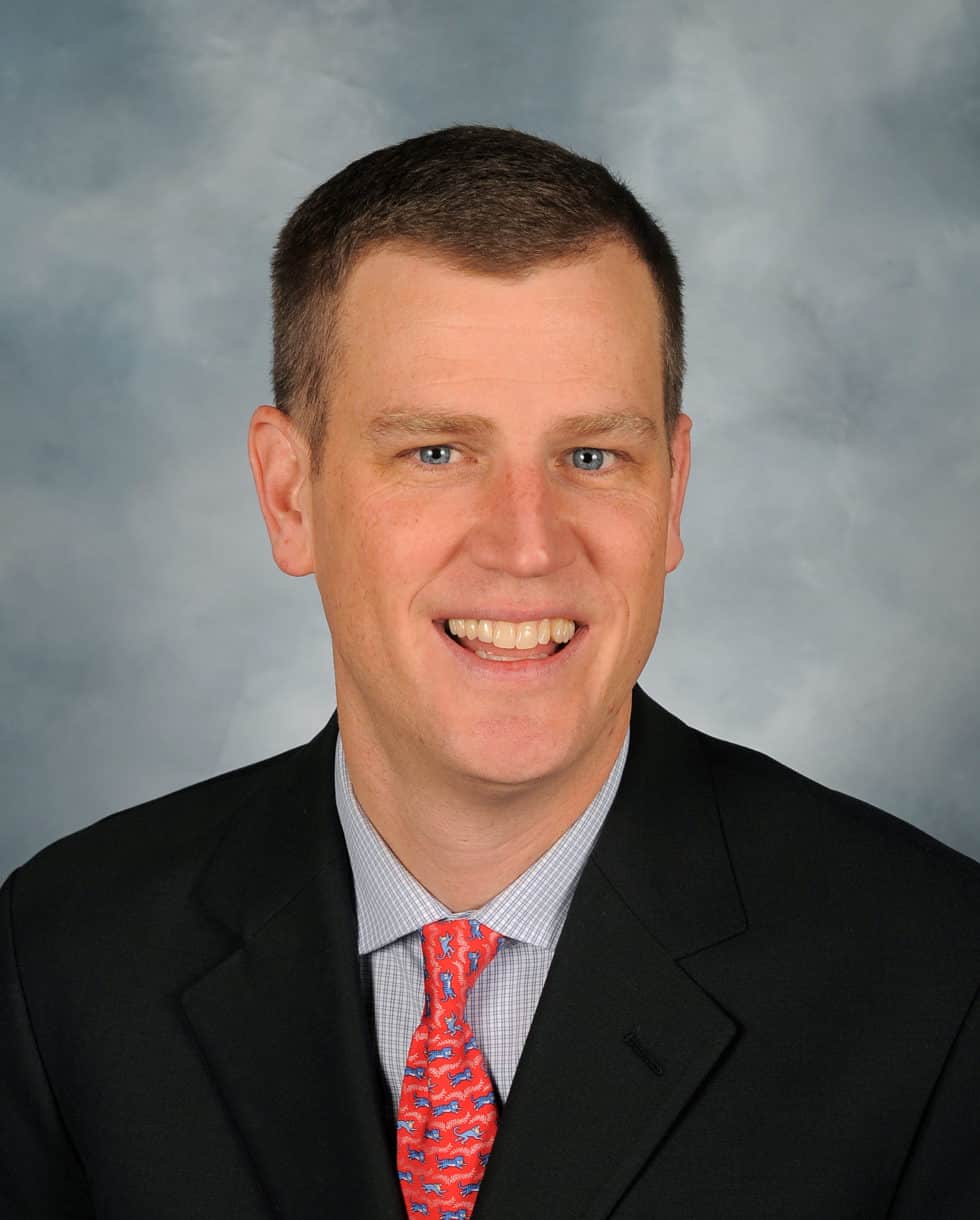 Samuel H. Kennedy, president and CEO of the Boston Red Sox and a Trinity College alumnus, will be the Commencement speaker. Entering his 18th season with the Red Sox and his third as president and CEO, Kennedy graduated from Trinity College in 1995 with a bachelor's degree in American studies. He was a member of Trinity's baseball team and met his wife, Amanda Johnson Kennedy, while both were Trinity students.
Kennedy's college roommate tells the story of Kennedy sitting down one Saturday morning of their sophomore year, determined to write to every owner and president of all 28 Major League Baseball teams to seek advice and a summer internship. The ambitious letter-writing marathon set Kennedy on the path that led him to his current role presiding over the 2018 World Series Champions.
In addition to his distinguished career in Major League Baseball, Kennedy is an active volunteer in his Massachusetts community, where he contributes his talents and service to health, education, and summer camp organizations. Kennedy will receive an honorary doctor of humane letters degree in recognition of his distinguished career and for his charitable work with the community and on behalf of children.
Honorary degrees also will be presented to West Hartford native Nancy Beth Lublin, the founder of Crisis Text Line, and, posthumously, to Bruce N. Whitman, who was a pioneer in the aviation industry and a 1955 Trinity graduate. Sadly, Whitman passed away in October 2018, after the college had made plans to award him an honorary degree.
Graduating senior Brooke LePage has been selected as the Commencement ceremony's student speaker. A public policy and law major with concentrations in education policy and law and society, LePage wrote her senior thesis on proposed new Title IX guidelines in higher education. She has been an active student leader throughout her four years on campus, including serving as chapter president of Alpha Chi Omega sorority and as a teaching assistant in public policy courses. She also completed several internship assignments, including at the Massachusetts Council of Human Service Providers, the U.S. Department of Education, and MASSPIRG.
The valedictorian and salutatorian of the Class of 2019 will be announced during the ceremony. In addition, 41 undergraduates have earned the designation summa cum laude,
29 have earned the designation magna cum laude, and 46 have earned the designation cum laude. Sixteen graduate students earned the designation of honors.
Also, the Trinity College Trustee Awards for Faculty, Student, and Staff Excellence will be announced, as will additional awards for exemplary teaching: the Thomas Church Brownell Prize for Teaching Excellence, which goes to a senior faculty member; the Dean Arthur H. Hughes Award for Achievement in Teaching, which honors a junior faculty member; and, for outstanding research, the Charles A. Dana Research Professorships.
Following the ceremony, a reception will be held on the athletic multipurpose field (down the hill from the Chapel), where President Joanne Berger-Sweeney, Board of Trustees members, and current faculty and staff members will congratulate the graduates and their guests.
Commencement will be held rain or shine on the Main Quadrangle. In the event of extreme weather conditions, the ceremony will be moved to the Koeppel Community Sports Center at 175 New Britain Avenue. Indoor seating is limited. If such a move is necessary, details will be communicated by 7:00 a.m. Sunday and a notice will be posted at www.trincoll.edu. The following locations will be available for friends and family members who do not have extreme weather tickets to view the ceremony: Boyer Auditorium in the Albert C. Jacobs Life Sciences Center, Cinestudio in the Clement Chemistry Building, Goodwin Theater in the Austin Arts Center, McCook Auditorium in the McCook Academic Building, Vernon Social, and the Washington Room in Mather Hall.
For more information about Trinity's 193rd Commencement, please visit www.trincoll.edu/commencement. To view a live video of the ceremony online, beginning at 10:30 a.m. ET, visit our YouTube channel or just look for the link on our website.
Follow the festivities on social media @TrinityCollege, and use #TrinGrad to join the conversation.
To watch a video celebrating the Class of 2019 through highlights from their four years at Trinity, click here.