Back to News
Trinity Students, Faculty, and Staff Work Together for Study of Handwashing Behavior
Academics
posted
by Kelsey Brown '23
A student research project examining handwashing behavior during the pandemic is benefiting from the combined efforts of Trinity College students, faculty, staff, and affiliates.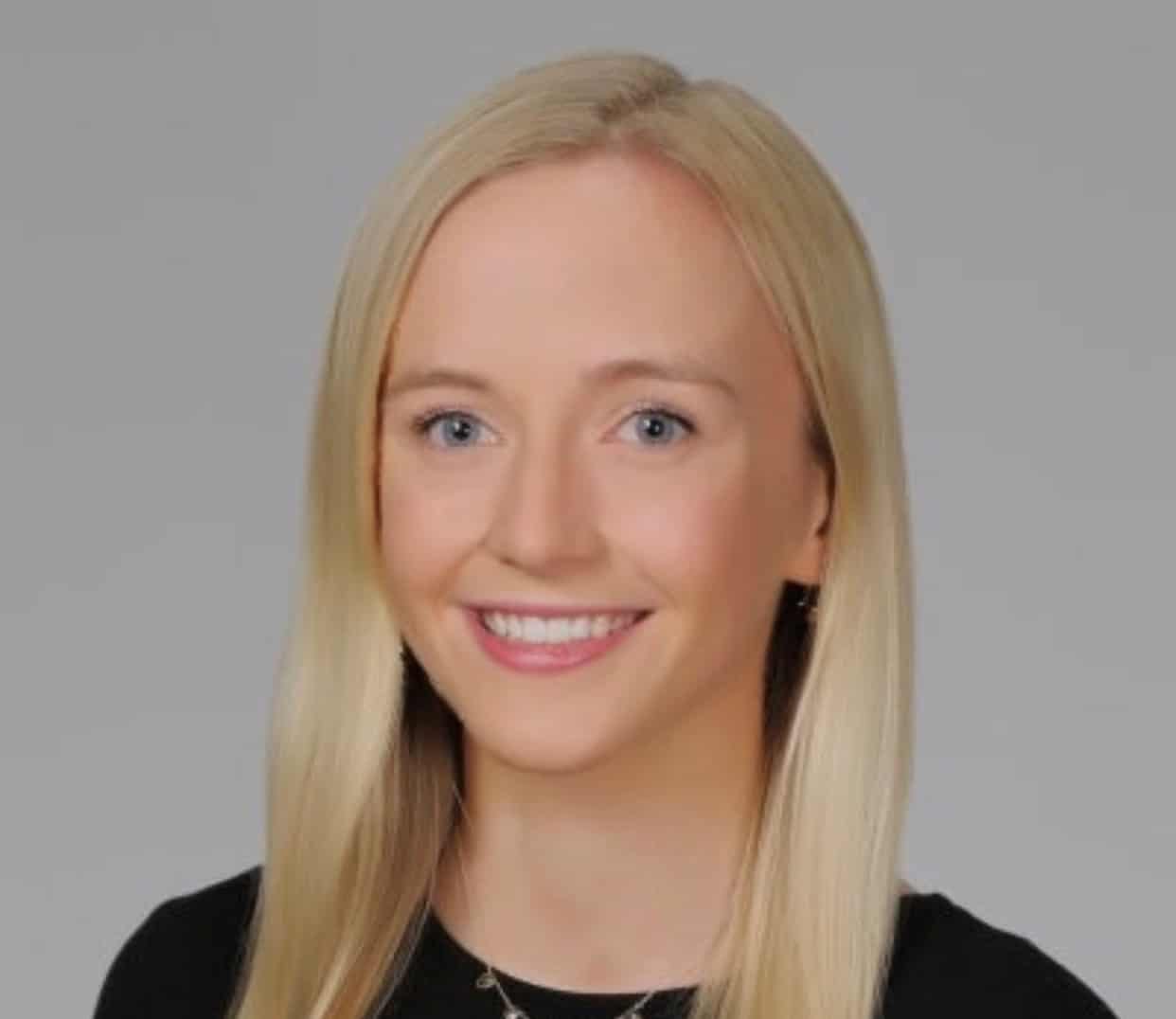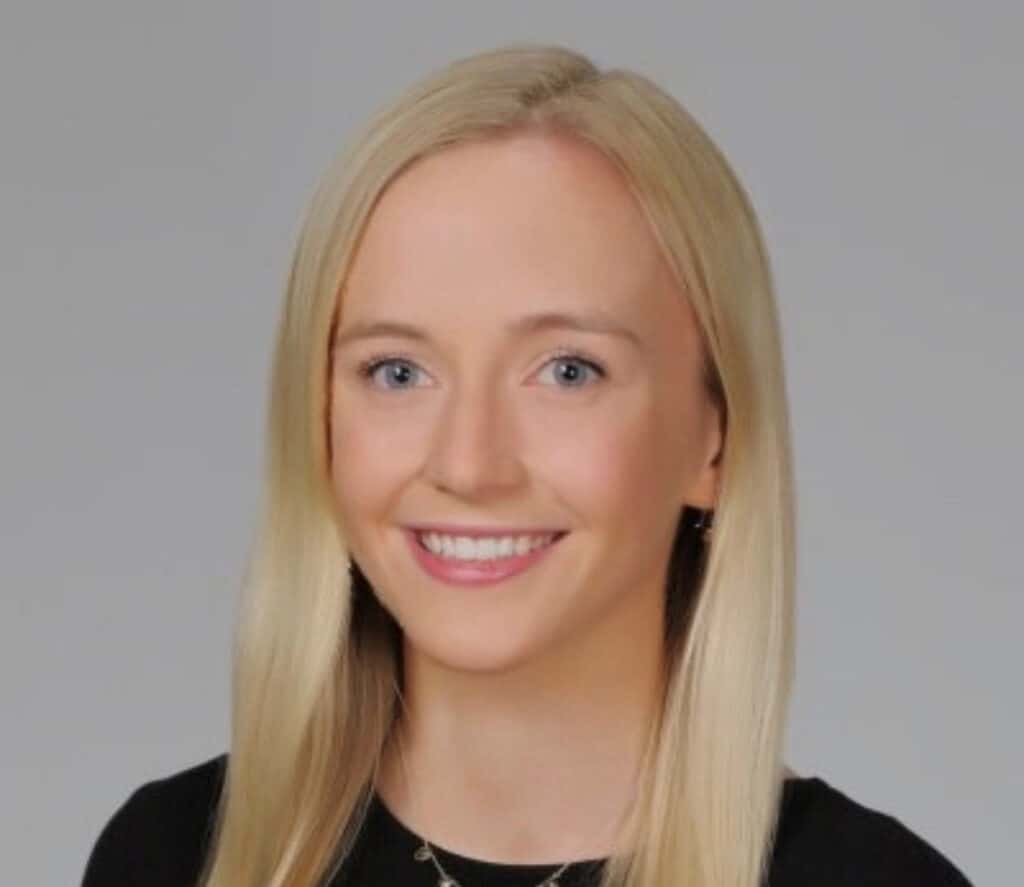 Economics major Olivia Barden '21 designed her senior thesis as a timely response to COVID-19 and worked this semester with partners all across campus to carry it out. "I wanted to do something to look at how I could understand my peers' behavior in the context of this pandemic and use my studies in economics to analyze these different behaviors," Barden said.
Barden's research is centered around understanding the impact of social norms marketing on the handwashing behaviors of students. According to social norms theory, people generally like to conform to the norm as social beings, but there are times when individuals misperceive what others are doing. "What we think others do is not exactly correct… so in the case of handwashing, social norms theory predicts that we believe our peers wash their hands less than they actually do. As we want to conform to the norm, this leads to us washing our hands less," Barden said. "My goal is to mitigate this tendency, to increase handwashing on campus to make our community a safer place."

The research for Barden's thesis is made up of two components: surveying students about handwashing practices and measuring soap consumption. Barden collaborated on this project with her thesis advisor, senior lecturer in economics Arthur M. Schneider. "Olivia does most of the work… but we worked together to set up her methodology, modify and polish it just to make sure that we get it right," said Schneider. "It's very hard to get a perfect experiment on the first try, so that's why a lot of planning goes into it. There is no second chance here."
The survey was sent out to the entire Trinity student body with help from Romulus Ferrer Perez, assistant director of campus activities. Barden said, "Romulus has been kind enough to include my survey in an email sent out to the student body, and he kept including it in the weekly campus activities e-blasts, and then, when we gave him my results from the survey, he was kind enough to put that in another e-blast that was sent out."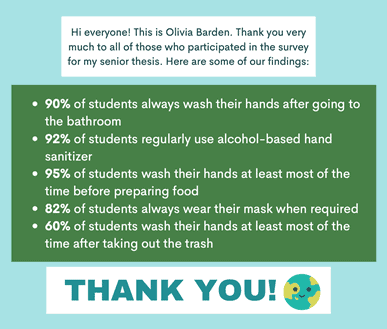 Ample planning took place in order to carry out the practical research portion of this thesis. For assistance with measuring soap consumption, Barden and Schneider worked with Astor Pagan, the director of facilities at ABM Facilities Services, the contractor that handles building maintenance and housekeeping at Trinity.
Pagan said, "We discussed possible areas to record the consumption of the soap. I brought up that the library would be a great place because it has a lot of movement; it's a dense area. I assigned a custodian to measure the soap usage from several dispensers on a daily basis, seven days a week. The custodian texts me the information, and then I forward it in an email to Olivia."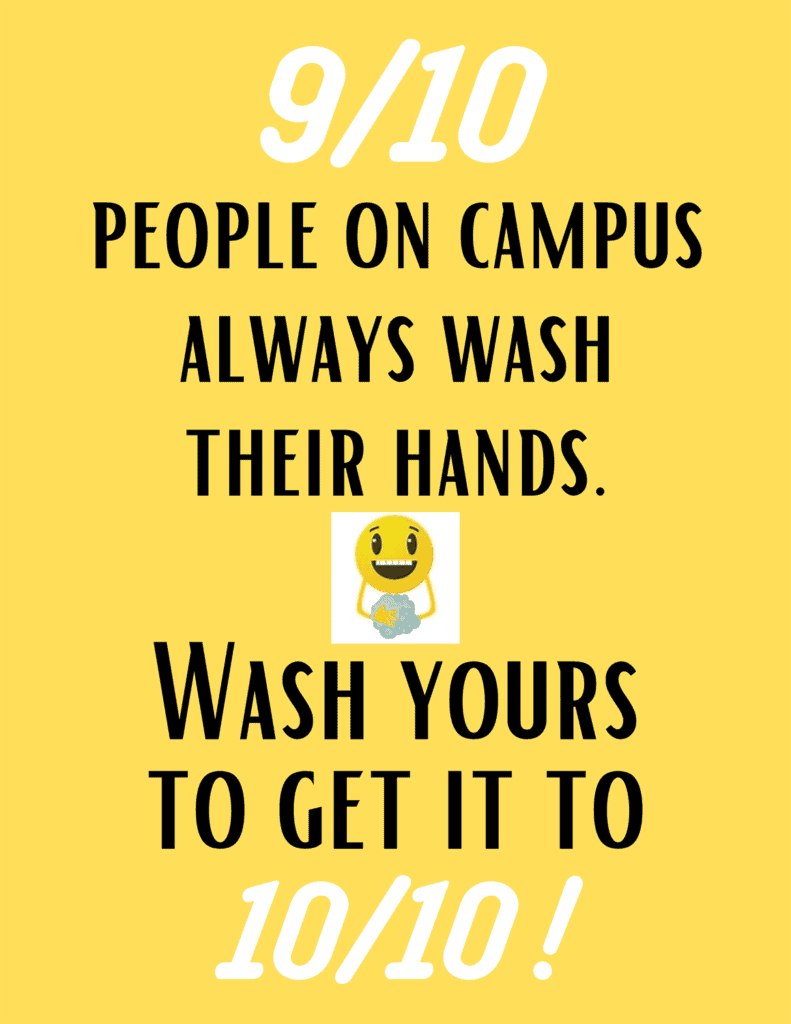 As a part of her methodology, Barden decided to synchronize her survey with the experiment in the library. Schneider explained that in the first two weeks, the housekeeping staff measured soap consumption in three bathrooms—women's, men's, and gender neutral—without the presence of a social norms marketing poster. "Then, Olivia placed a poster there, saying '9/10 people always wash their hands after they use the bathroom' to see whether that is going to increase soap consumption or not," Schneider said. "That part of the intervention lasted until October 29, when the posters were removed to see whether consumption of soap changed again, and whether Olivia's social norms marketing poster makes a difference."
The project ran from mid-September through November 21, when students left campus for Thanksgiving Break and to complete the fall semester remotely. Barden said, "We separated our sample into seven demographic groups: gender, class year, Greek life members, student athletes, campus employment, fall term residence, and citizenship. We found that females report washing their hands more than males, and people who have an on-campus job report washing their hands more than people who do not work on campus. These differences were statistically significant." She said the study also found that every demographic group reported washing their hands more than they believe their peers wash their hands, consistent with social norms theory. "Our goal was to correct this misperception through the social norms marketing intervention," Barden said. Analyzing further survey data will help determine if that was successful.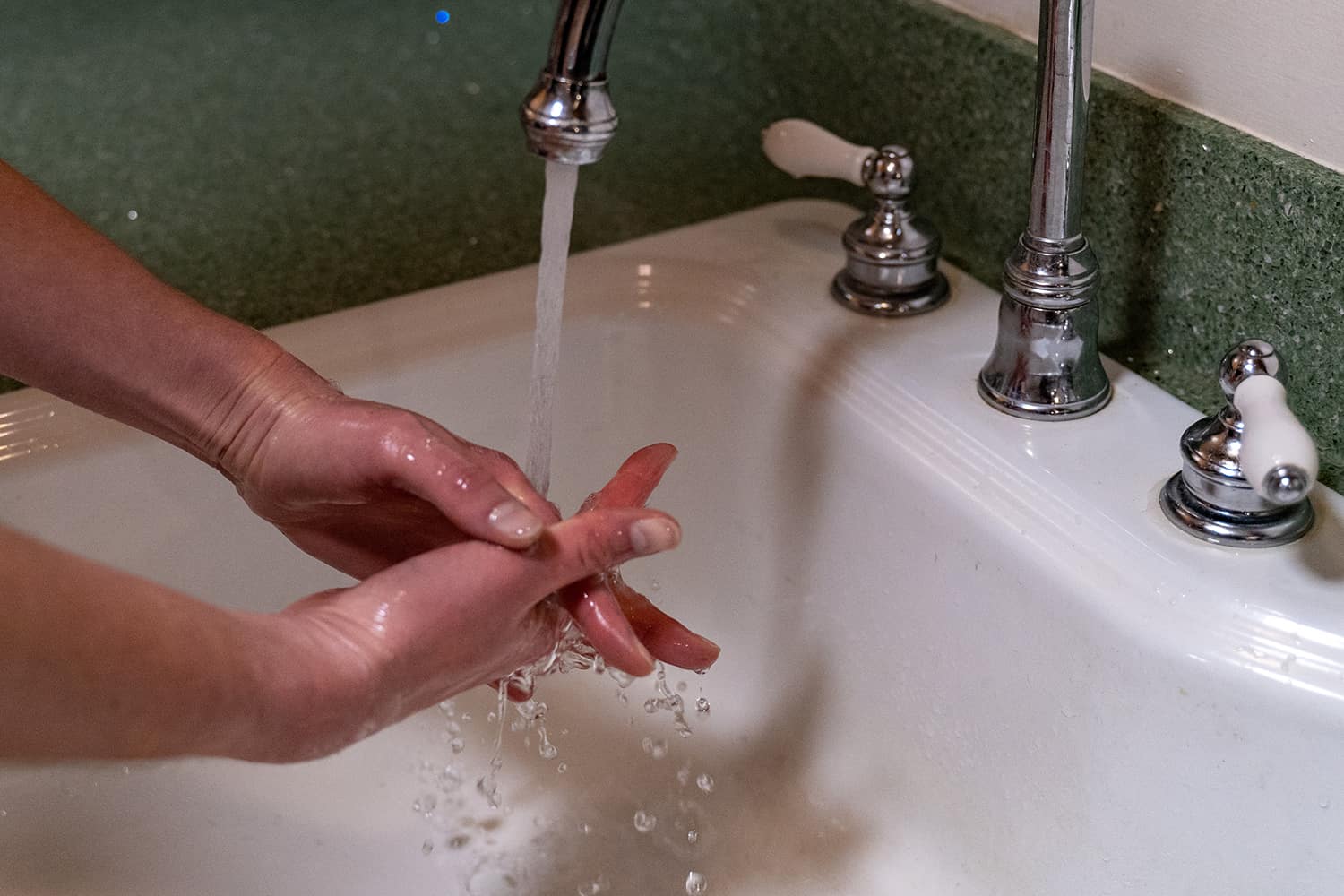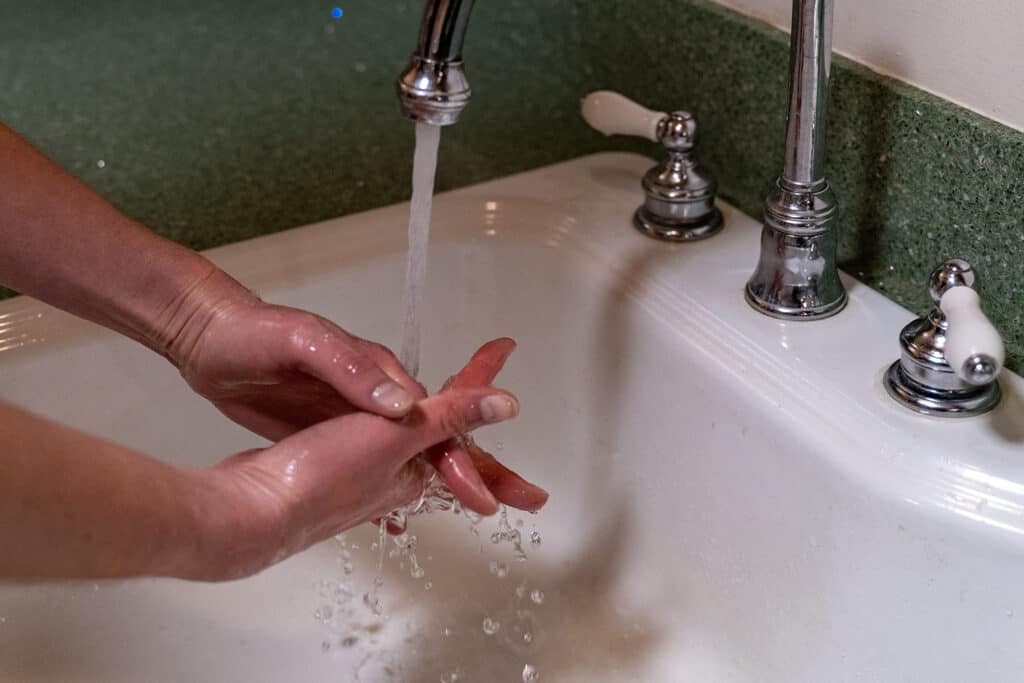 Barden added that she appreciates the staff and faculty members who played a large role in making this project a reality. "The housekeeping staff, and Astor especially, were so instrumental in their recommendations for our methodology," Barden said. "It's truly amazing and so kind of them to help us with this project, and it's been a very collaborative project between Professor Schneider, myself, and them as well. I would also like to thank G. Fox and Company Professor of Economics Diane Zannoni and Associate Professor of Economics Carol Clark for suggesting that I study COVID-related behaviors, as well as the entire Economics Department for their feedback and suggestions during my preliminary thesis presentation. I'm so grateful that I have all of this support, because it wouldn't have been possible without that."