Back to News
Trinity Students and Professor Publish Co-Authored Paper on Women of Color in Politics
Academics
posted
by Andrew J. Concatelli
A research paper about women of color in politics by Annika Davies '21, M'22, Blythe Young Hastings '23, and Professor of Political Science Stefanie Chambers has been published in 1619: Journal of African American Studies. The online peer-reviewed journal—a publication of the African American Studies Program at Central Connecticut State University, a part of the Connecticut State Colleges and Universities system—is devoted to the multifaceted and interdisciplinary study of the African American experience.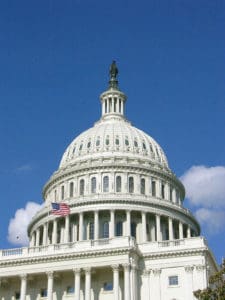 Davies, Hastings, and their faculty adviser Chambers collaborated during the 2020­–21 academic year to research, write, edit, and submit the article, "Doing It for Themselves: Women of Color and the 2020 Congressional Elections." It provides an overview of the historic levels of representation achieved by women of color in the U.S. Congress in the 2020 election.
The abstract of the paper said that the authors drew on existing literature to "explore how these gains were possible and whether these historic numbers are an anomaly or something that will continue in future elections." The research examined the history of women of color as voters and mobilizers, the barriers to political representation that women of color face, the role of political parties in the election of women of color, and the election of women of color in 2020.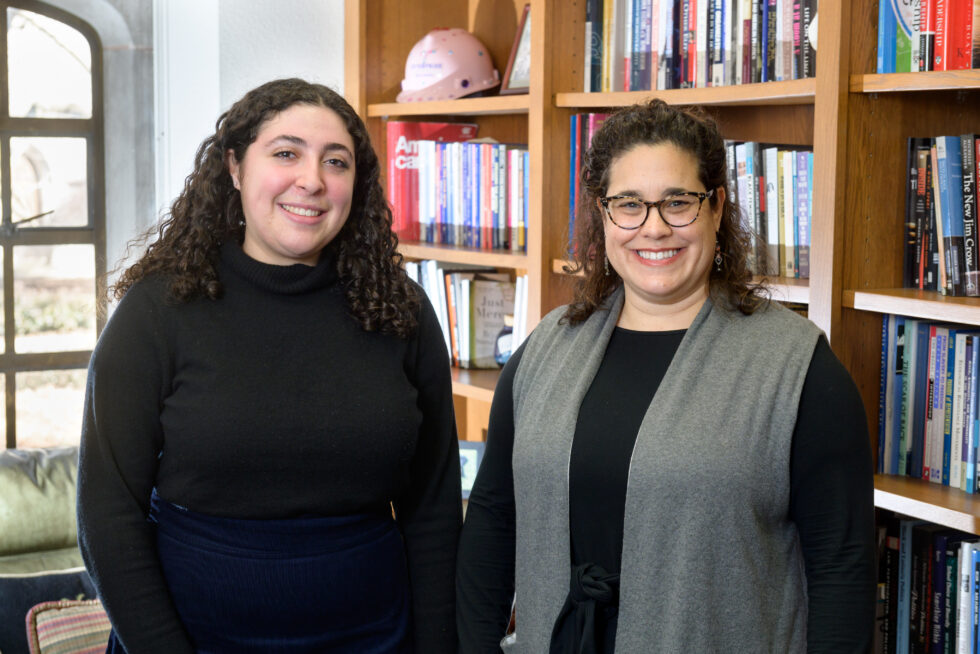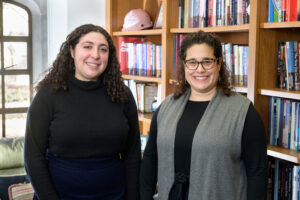 Davies, who is from Pennsylvania and earned a B.A. with a double major in political science and economics and is now completing an M.A. in public policy, said that Chambers was the first political science professor whose course she took at Trinity and was the faculty mentor who encouraged her interest in the field. "As a political science major, I was particularly interested in Congress as an institution," Davies said. "The type of legislation that moves in Congress is often dependent on the people who get elected to the body. Examining the success of women of color in the 2020 election can help to increase representation in the future and can also move legislation that would traditionally have been overlooked by the largely white, male Congress of the past."
The experience with the writing and publication process has helped prepare Davies for the intensive research that will be part of the Ph.D. program in political science that she plans to pursue. "I have benefited from the opportunity to do research as an undergraduate because I have been able to confirm that I am interested in working in academia and conducting research in the future," she said.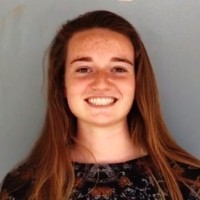 Hastings, a political science major from California, said that she began learning about this subject in a January Term class called "Gender and Politics," taught by Chambers. "After learning about the disparity between politicians working in Washington, I wanted to understand how these divisions were created, why they continue to exist, and how women of color are working to mitigate the effects of such divisions," Hastings said.
"Through my research, I was able to narrowly discuss a pertinent topic in the political sphere that does not get enough attention in the news media," Hastings added. "Bringing awareness and recognition to women of color who are running for or who hold office presented a chance to provide the Trinity community and the general public with information on an underrepresented group in Washington. This could not be showcased to a larger audience without the help of the Trinity research opportunities." After graduating from Trinity next year, Hastings plans to attend graduate school and to pursue a career in the sports business or sports broadcasting industry.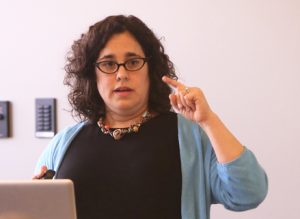 Chambers said that Davies and Hastings are exceptionally motivated students who expressed an interest in faculty-student research. "I often tell my undergraduates about the numerous extra-academic opportunities at Trinity so that they will consider research collaborations with faculty or projects in the Hartford community," Chambers said. "These experiences give students agency and demonstrate how their academic training is preparing them for independent scholarship or to make a positive change in their communities. Mentoring students like Annika and Blythe is rewarding because they share my passion for shedding light on how we can make our democratic system fairer and more equitable."
Chambers added that many faculty members dedicate their careers to working at liberal arts colleges because they are passionate about creating meaningful educational opportunities for undergraduate students. "This is precisely the reason I work at Trinity," she said. "Co-authoring with students is just one way I mentor those with a deep interest in political science research."
To learn more about political science at Trinity, click here.