Back to News
Trinity Students and Professor Publish Research on River Turtle Conservation
Academics
posted
by Emma Sternberg '21
A Trinity College professor and two of her students recently published a scientific paper that sheds light on how different threats impact river turtle populations. Based on research they conducted in Ozark County, Missouri, in 2019, the paper can help to inform conservation strategies for river turtles.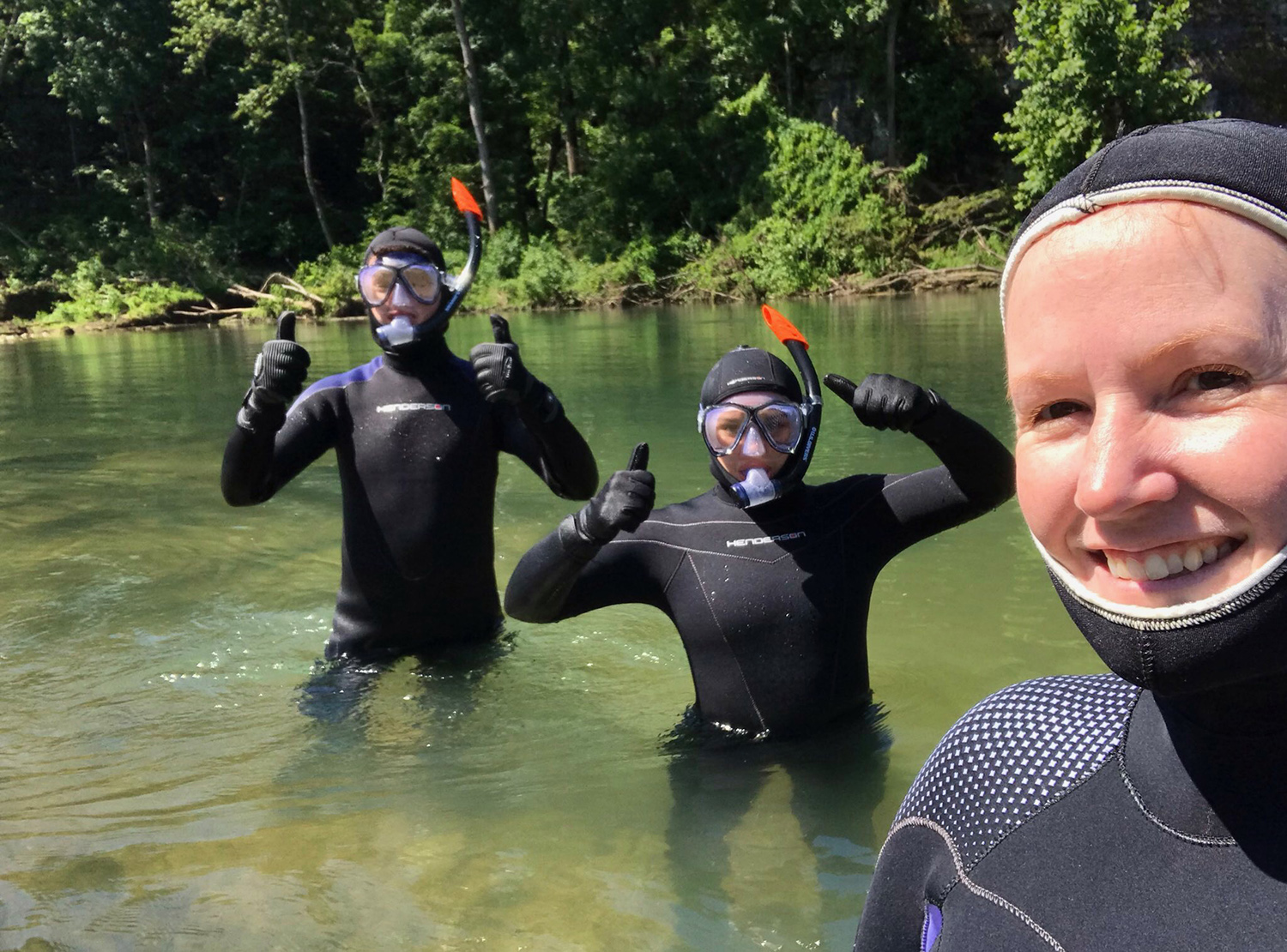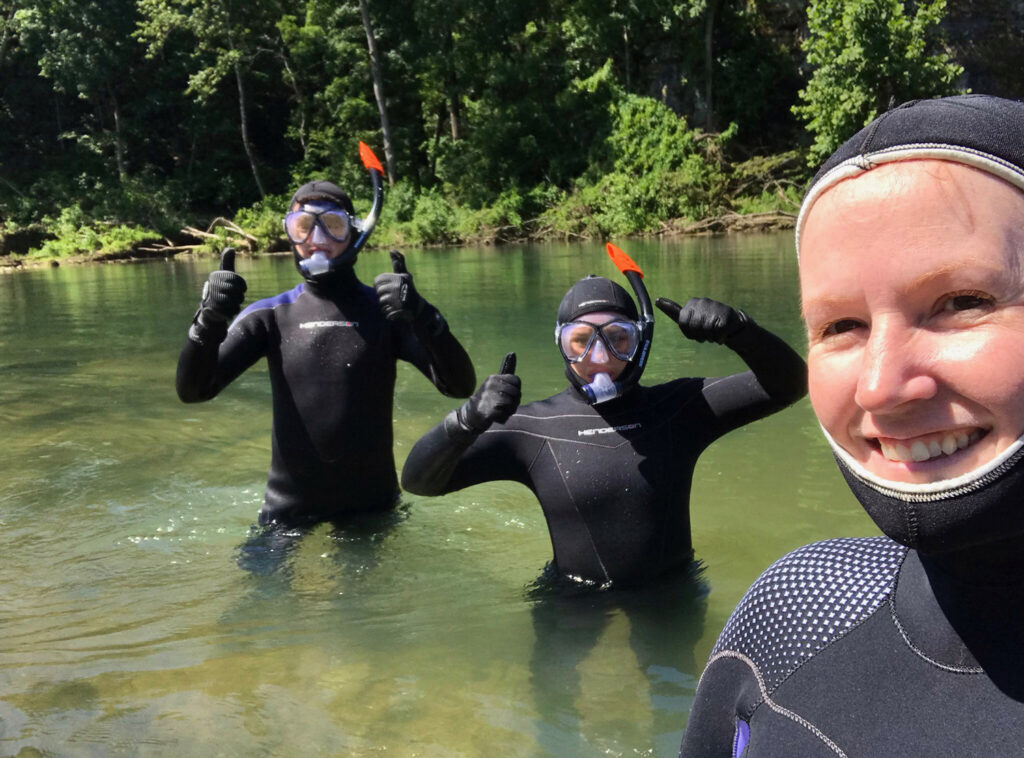 Assistant Professor of Environmental Science and Biology Amber Pitt said that turtles are one of the most highly threatened taxonomic groups in the world. The paper, titled "Short-term impacts of a record-shattering flood and dam removal on a river turtle assemblage and population placed within the context of a 50 year study," highlights research that is part of one of the longest-running turtle studies in the world. It was published in the ecology journal Acta Oecologica and can be accessed here for free until March 3, 2021.
Working alongside Pitt on her research were environmental science majors Myles Little '21 and Ellie Tate '21.  Pitt, Little, Tate, and their co-authors—Trinity Physics and Environmental Laboratory Manager Joseph Tavano and Max A. Nickerson from the University of Florida's Florida Museum of Natural History—explored how turtles' population and species composition change over time and in response to shifts in their habitat because of a 1,000-year flood.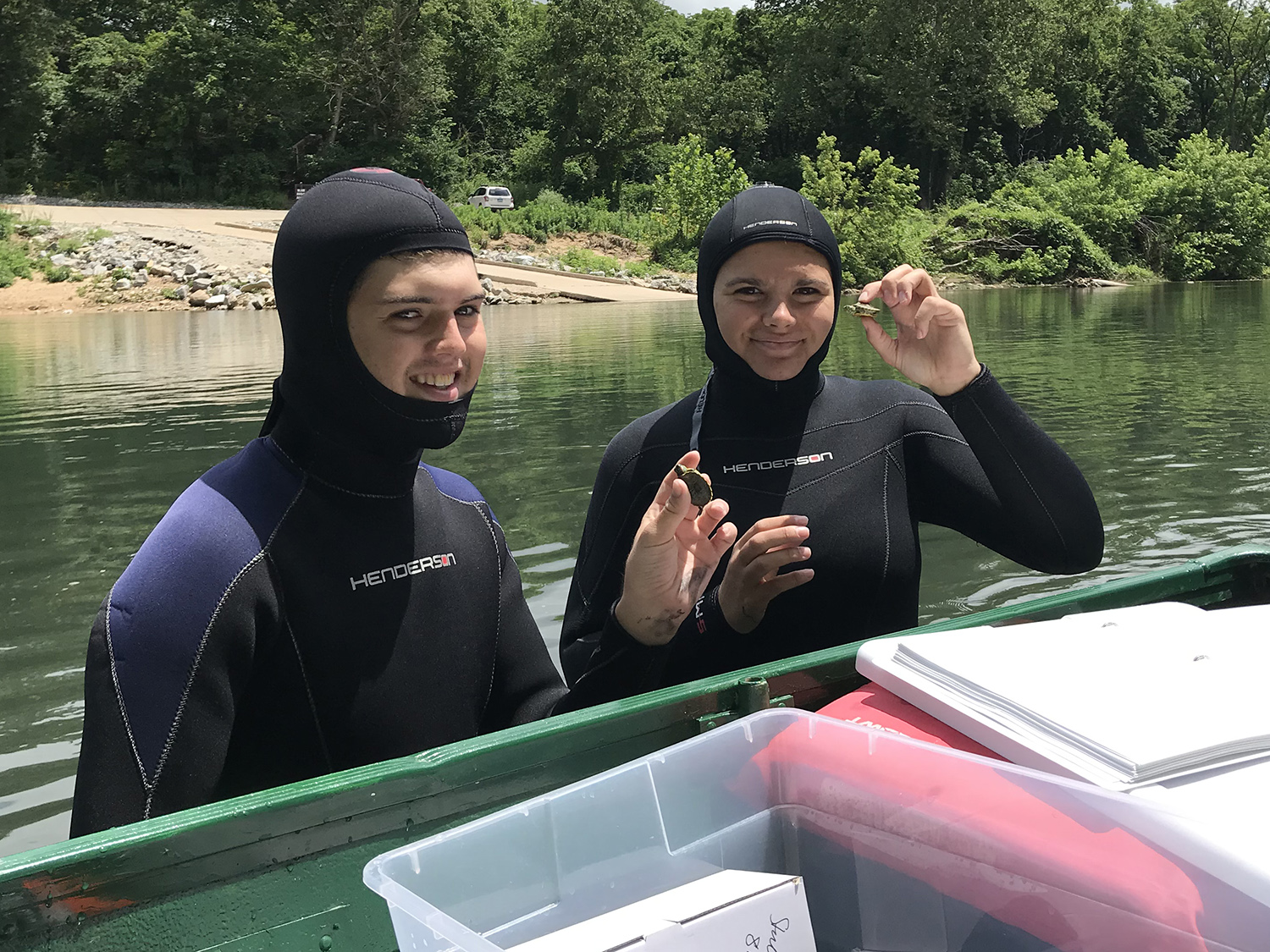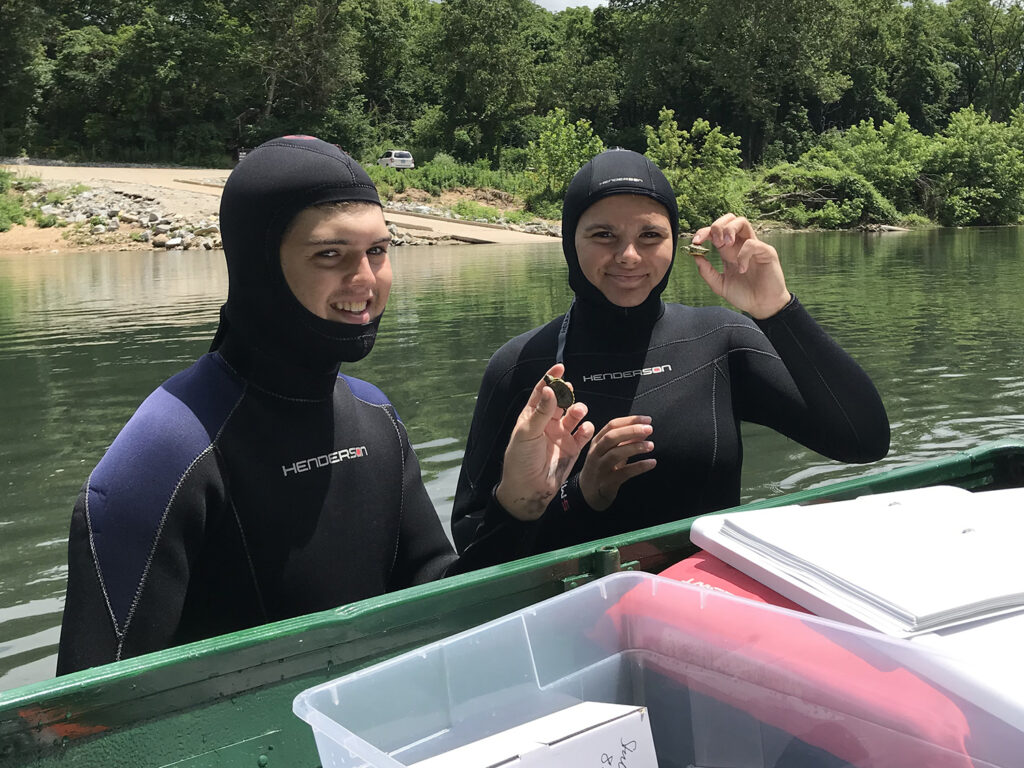 Little met Pitt through Trinity's annual Environmental Science Program field study trip to the Galapagos Islands during his first year at the college. After asking Pitt to be his academic and research advisor, Little had the opportunity to become heavily involved in the research process. "Between grant-writing, understanding the history of our field site, field techniques, data analysis, and networking, I feel I have had an all-encompassing research experience," said Little.
Tate joined Pitt's team because she wanted to gain field work experience and found the long-term study to be intriguing and impactful. "I have learned how to write scientific papers, work on a professional team, and gain confidence with the knowledge and experience I have acquired through this work," said Tate.
The three of them worked together as a team. "We snorkeled the North Fork of White River, hand-captured the turtles, and collected the data on the turtles and their habitats," said Pitt. "We also co-authored a presentation which we presented at the prestigious International Congress for Conservation Biology in Kuala Lumpur, Malaysia, on July 23, 2019, as well as this publication."
"We found that most of the turtle species were able to cope with the flood," said Pitt. "We also concluded that flooding was less of a threat to the turtle populations than exploitation. This means that conservation efforts should focus more on addressing exploitation of turtles."
While turtle conservation was the main focus of this specific research project, Pitt said conservation and sustainability in general are essential topics for her and her students to discuss in their work. "As members of the Trinity College community, we are actively participating in the broader, global conservation and sustainability discussion and process by doing critical research and outreach to ensure effective conservation programs," said Pitt. "We are demonstrating by example how to be bold, independent thinkers who lead transformative lives and work toward the greater good."
To bring her interests and Trinity's mission for sustainability to life in the classroom, Pitt said she helps her students calculate their ecological footprint and the aspects of their lifestyles that most contribute to their impact. In addition, Pitt's students participate in Hartford-area Community Learning projects that deal with these topics. She said, "My students have contributed to installing green infrastructure for reducing stormwater runoff into local streams and rivers, establishing a composting program for the Crescent Street Townhouses, and restoring native terrestrial and aquatic ecosystems."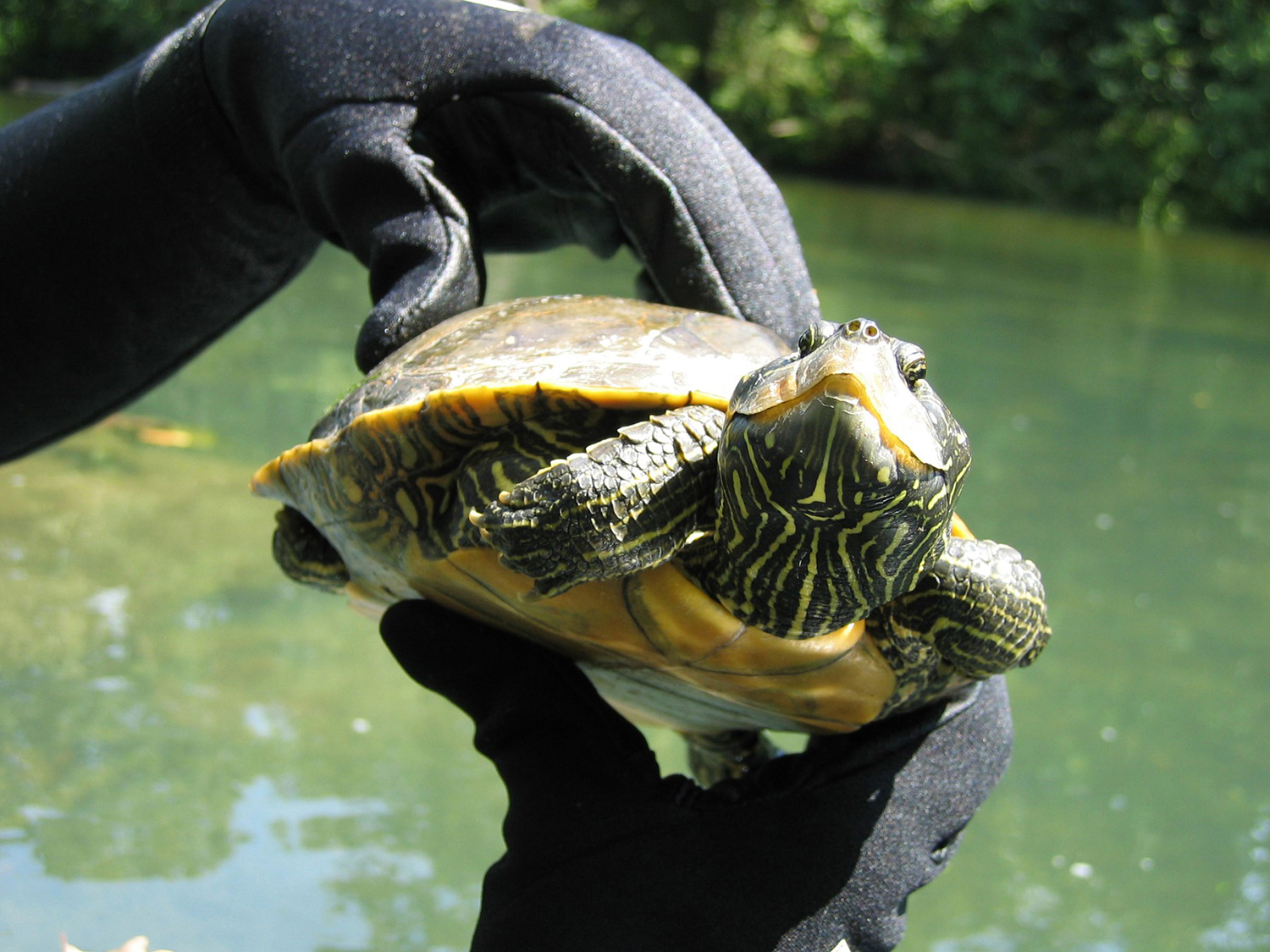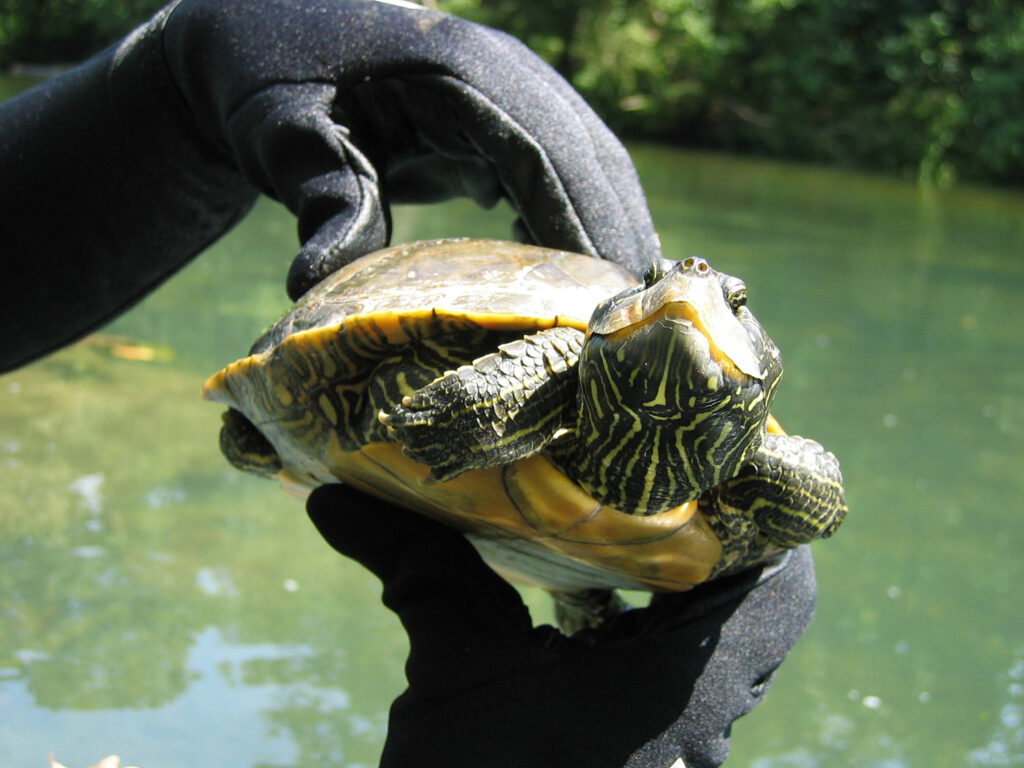 Little has been a part of Pitt's and Trinity's pushes for sustainability. "My understanding of sustainability has definitely been deepened since my time at Trinity, particularly through working on the Summit and SGA sustainability committees," said Little. "One of the most exciting parts of our research was being able to speak to local residents about current conservation initiatives in the area and the ways that people can positively impact their own environment and human health."
These opportunities to engage with Hartford and in research with a faculty member are not uncommon for Trinity students. "Not only do our undergraduate students have the opportunity to gain real world research experience, but they are learning how to problem-solve and adapt to unpredictable field conditions," said Pitt. "This allows them to gain confidence in their skills and prepares them well for their careers and life."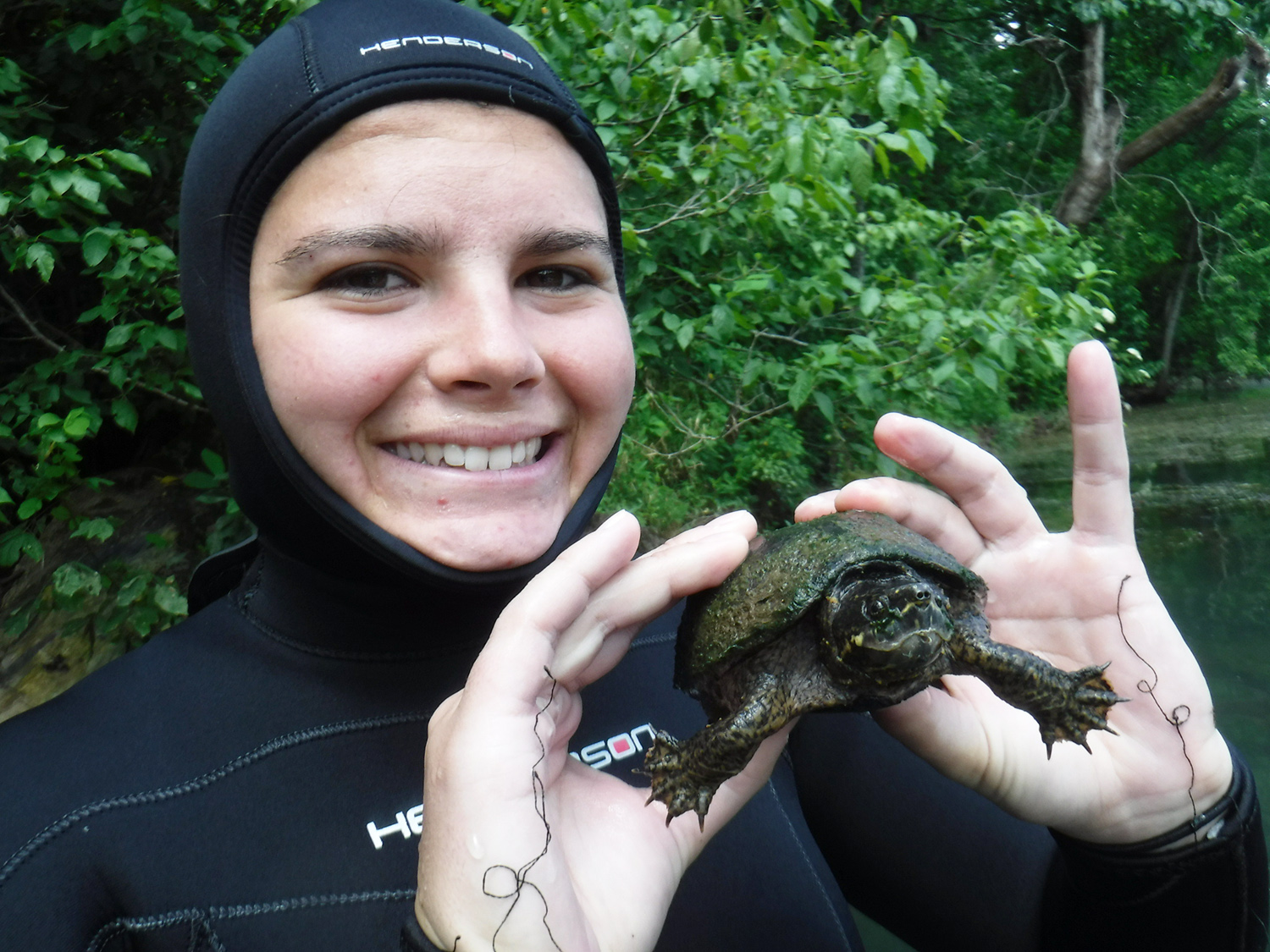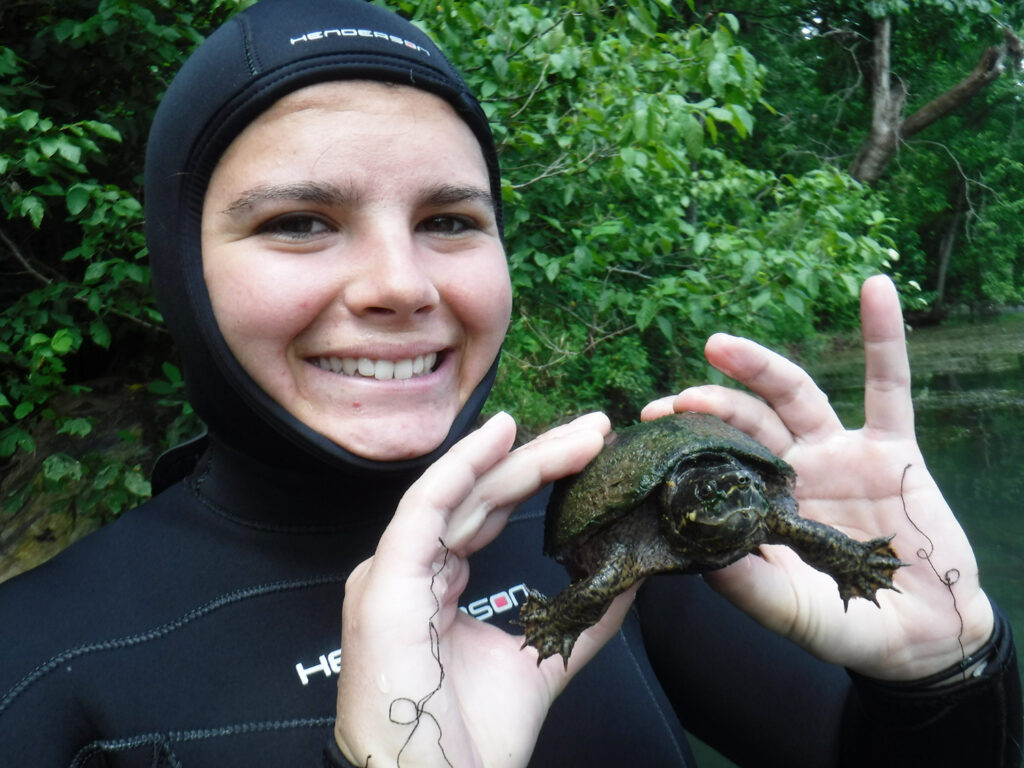 Little added, "Doing research at Trinity has been a really formative experience because of how excited faculty are to collaborate with students, both in their own work and in helping students pursue their own research." In addition, Little said that working on research has helped him realize his academic and professional interests, and he feels confident that the skills he has gained will help him in any career path he explores.
Tate said that she has not only gained valuable research experience and skills that she will use in the future, but she has also gained a mentor. "Professor Pitt has guided me and supported me throughout college and now as I navigate the work force," said Tate. "I would not be who I am today without her."
To learn more about studying environmental science at Trinity College, click here.