Back to News
Trinity Student Organization H2OPE Completes its First Well in Ethiopia
Outcomes
posted
by By Olivia A. Zeiner-Morrish '22
In his junior year at Trinity College, Weyessa "Ace" McAlister '20 founded H2OPE, a student organization dedicated to providing clean water to rural villages in Ethiopia, where he grew up. "My idea for this project began back in high school, with me asking myself, what can I do for my community?" McAlister said. "I lost family members to waterborne illness when I was young. I know what it's like and I want to give back."
After being adopted by a family in Massachusetts, during high school McAlister began raising funds to distribute water filters in his home village in Ethiopia. After his second trip back to Ethiopia to distribute water filters in 2018, McAlister knew he wanted to do more. With the help of other Trinity College students, he founded H2OPE and began working toward a longer-term solution: building a well.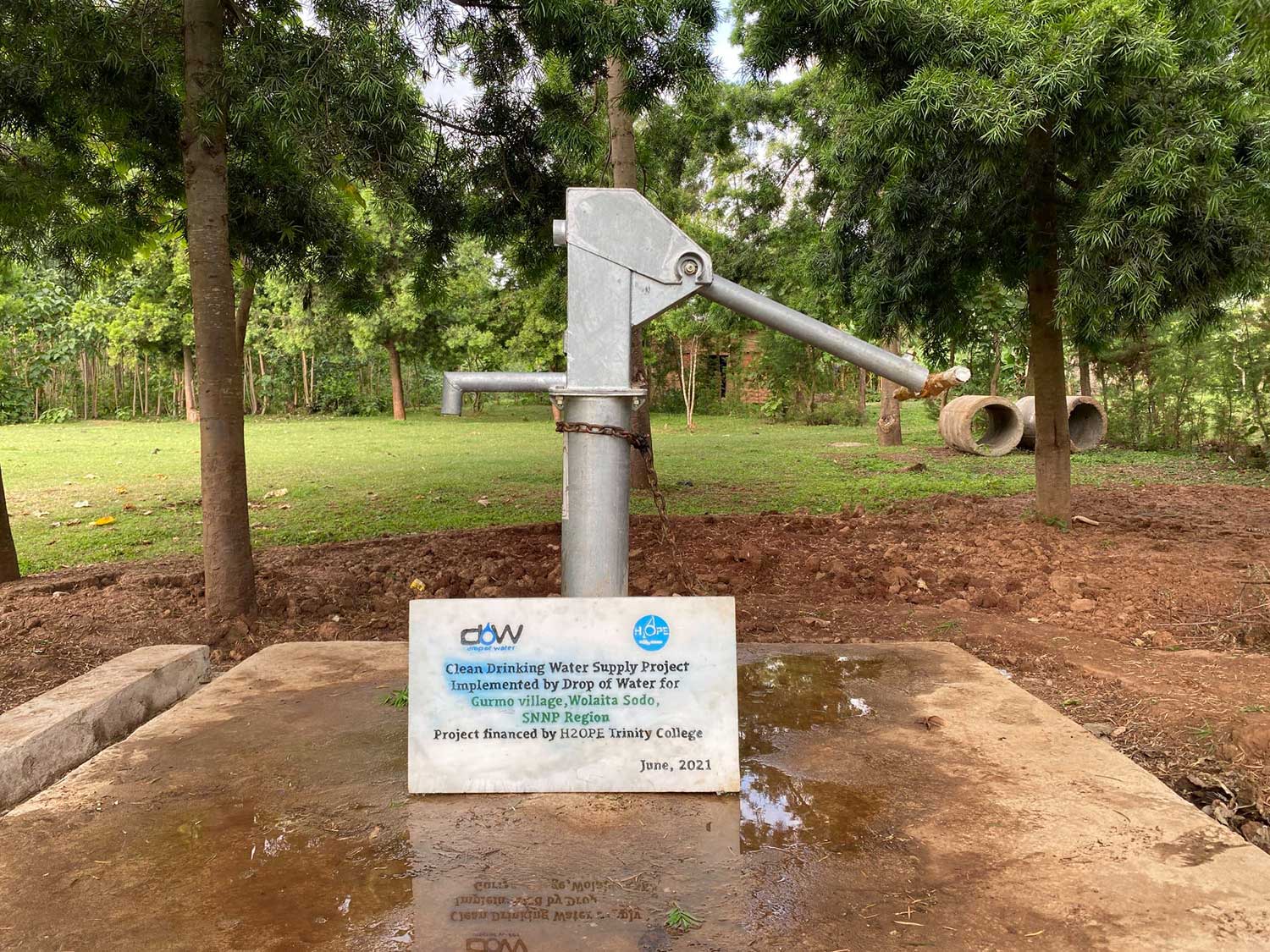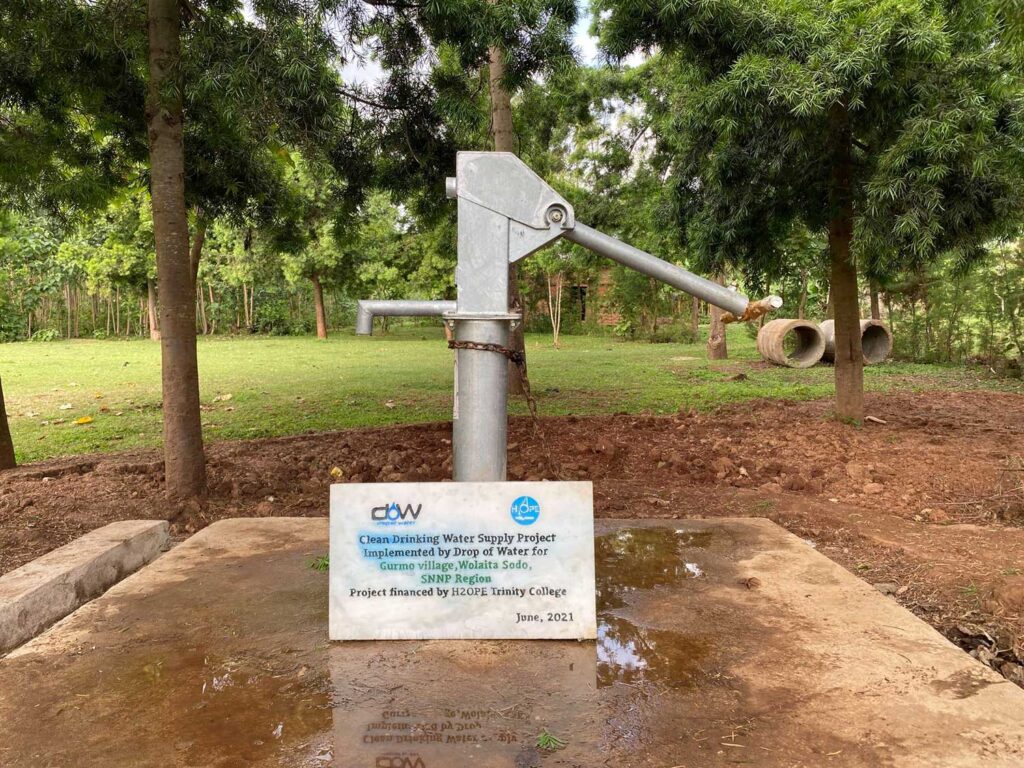 H2OPE has gathered financial support in multiple ways, including Mather meal swipe fundraisers, event tables to sell refreshments and merchandise such as Ethiopian coffee and handmade crafts, organizing a virtual 5K and a GoFundMe fundraiser, and soliciting donations from other SGA (Student Government Association) organizations. After successful fundraising efforts, H2OPE partnered with Drop of Water, a nonprofit based in Addis Ababa, Ethiopia, that builds wells.
"It was very important that we found an Ethiopian NGO [non-governmental organization] to build this well, so we could provide jobs to villagers," explained McAlister, who earned his degree in environmental science and was a top cross-country runner at Trinity. "Working with such a small organization also meant that we were able to build an amazing personal connection with them and closely follow the building process," added Peter Finucane '22, founding member and current president of H2OPE.
After a challenging year filled with COVID-19-related delays, H2OPE's first well was completed in June 2021, in the Wolaita Sodo Zone of southern Ethiopia. The well is expected to improve access to clean water for more than 100 households. "I felt so much pride and excitement," said McAlister. "Looking at pictures and seeing the joy on people's faces … that is definitely a moment I have been waiting for, and I just want to do even more." McAlister plans to return to Ethiopia in September 2021, when he looks forward to speaking with community members and seeing the well in person.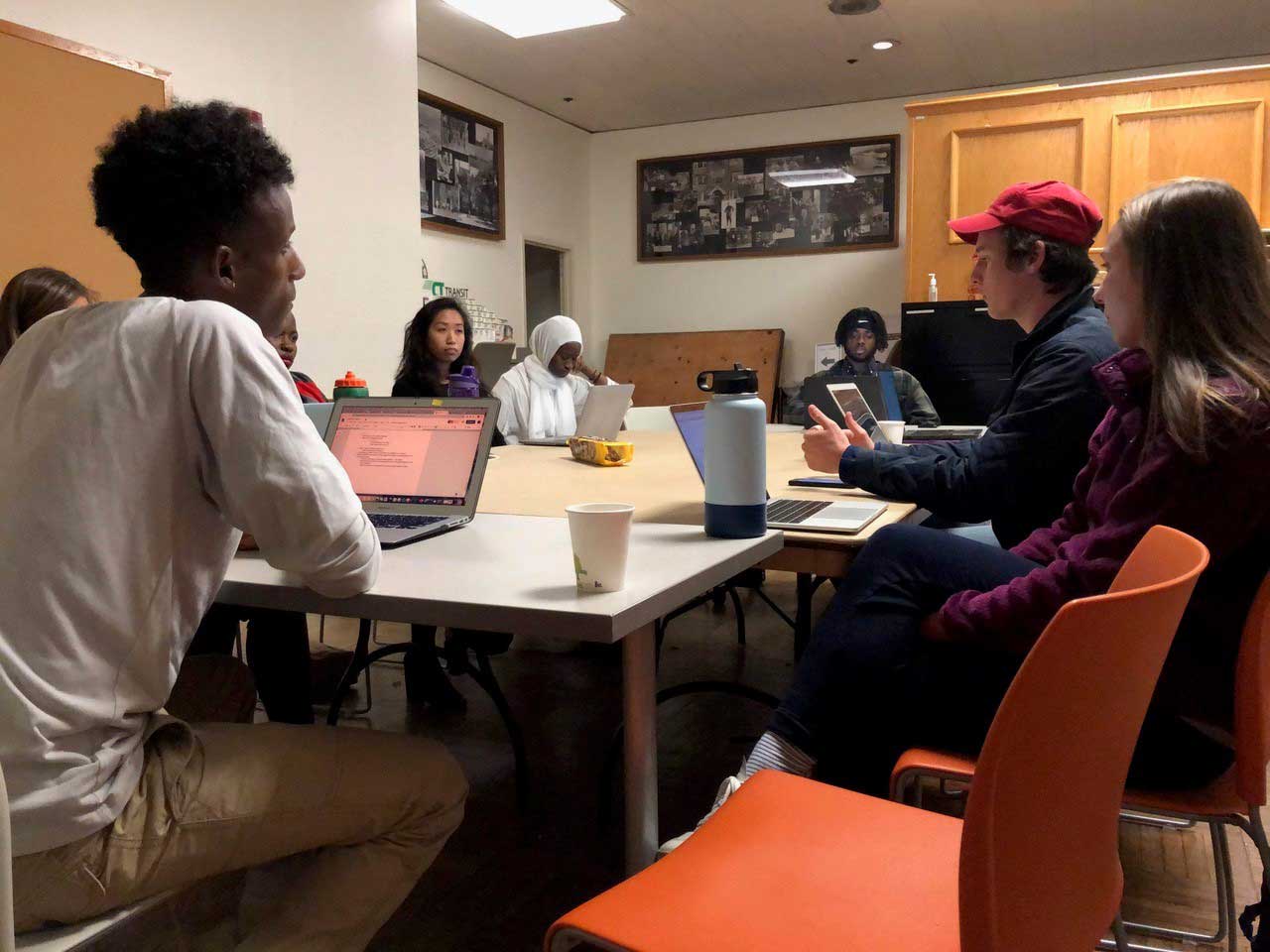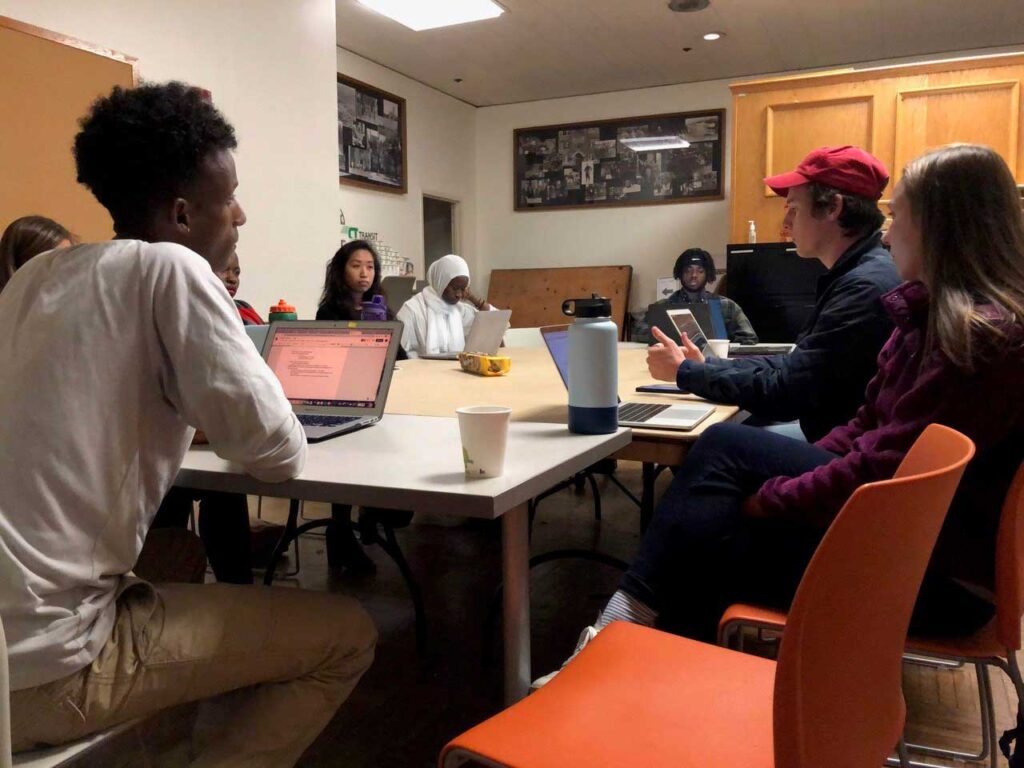 Since graduating in 2020, McAlister, who works as an environmental specialist for Triumvirate Environmental, has acted as an adviser to H2OPE and he is currently supporting the organization as it make plans to build a second well. In addition to fundraising, H2OPE works to spread its message throughout the Trinity community and surrounding schools by giving presentations and demonstrating water filters. "The water crisis still exists, even though we can't see it here. This is why it is so important that I keep sharing my story," said McAlister. Finucane added, "When we speak to students, I always tell them, 'Look how many places you can go to fill your water bottle. Whether you are in class, in your dorm, on the Quad—you don't need to think about it.' It's all about perspective."
H2OPE is welcoming new members at Trinity College, with a long-term goal of expanding to other college campuses. By getting involved in H2OPE, students can give back and gain hands-on experience working with a nonprofit. "This isn't something where you just show up," said Finucane. "You learn so much. I have learned so much about leadership, privilege, and perspective."
McAlister has spent the past seven years working toward his goal of giving back to his community and providing citizens with clean water. He hopes to continue expanding clean water access throughout Ethiopia and eventually all over Africa. "H2OPE is my legacy," said McAlister, who was awarded a Hartford HealthCare Courage Award during his senior year at Trinity. "It is my dream, and I won't stop pursuing it."
You can find H2OPE on Facebook and Instagram. Anyone interested in becoming involved should contact Finucane at [email protected] or the group's staff adviser, Romulus Ferrer Pérez ([email protected]), in the Office of Student Activities, Involvement, & Leadership (SAIL).
Header photo of the well in the Wolaita Sodo Zone of Southern Ethiopia, which provides clean water for Gurmo village. Photo by Drop of Water.