Back to News
Trinity Public Policy and Law Faculty Member Nominated to Connecticut Superior Court
Announcement
posted
by Andrew J. Concatelli
Visiting Assistant Professor of Public Policy and Law Matthew A. Weiner has been nominated by Governor Ned Lamont to become a judge on the Connecticut Superior Court.
Weiner currently serves as a prosecutor in the Chief State's Attorney's Office, where he has spent the last nine years in the Appellate Bureau. He represents the State of Connecticut in criminal appeals before the Connecticut Supreme Court, the Connecticut Appellate Court, and the United States Supreme Court.
A resident of Hartford with a passion for criminal justice and public service, Weiner has taught the Trinity course PBPL-123, "Fundamentals of American Law," since 2016. This course introduces students to the fundamentals of the United States legal system and covers a variety of topics that are addressed in greater detail during the first year of law school. It also focuses on legal ethics, analyzing case law, emerging trends in the legal profession, and techniques for legal writing and oral presentations.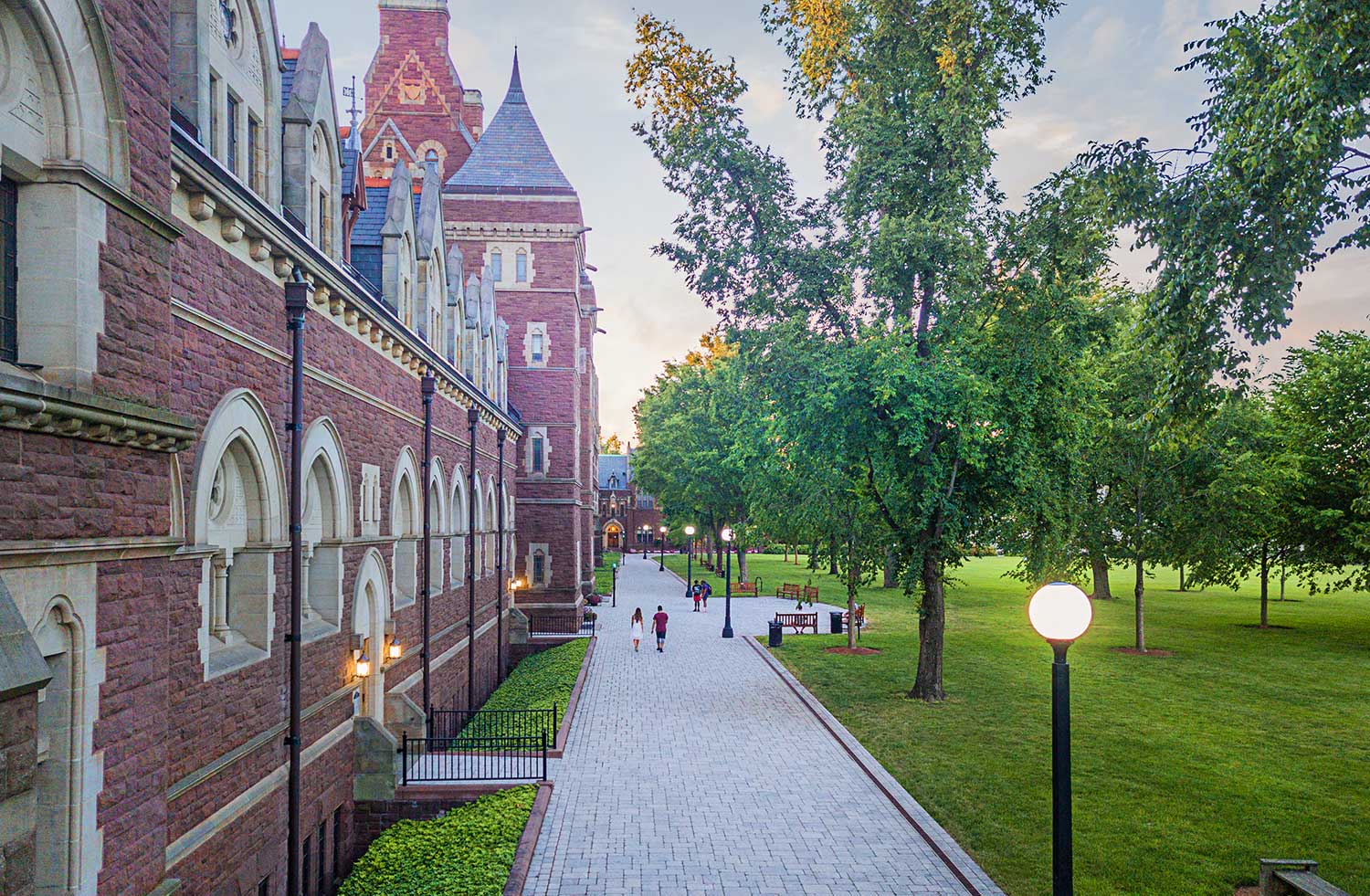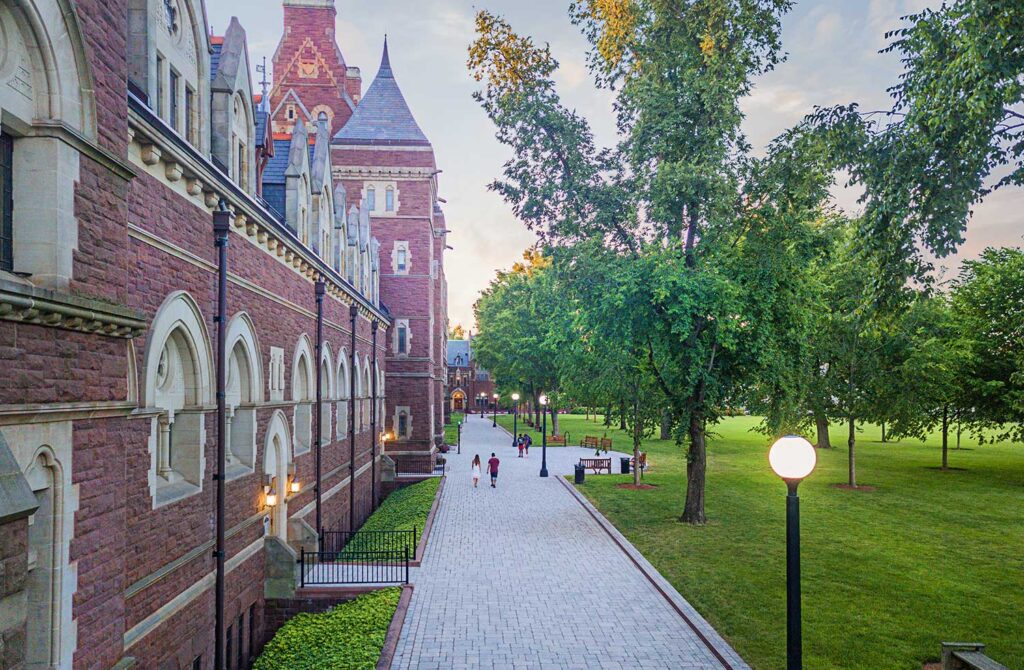 Adrienne Fulco, associate professor of legal and policy studies and the director of Trinity's Public Policy and Law Program, said that she and her Trinity colleagues were thrilled to learn of Weiner's nomination to serve on the Connecticut Superior Court. "He is an outstanding professor and an accomplished public servant," Fulco said of Weiner. "Students who take his 'Fundamentals of American Law' course consistently describe him as a dedicated professor who has a command of the subject matter and brings complex legal topics to life. Matt enhances student learning by inviting legal practitioners who work in the greater Hartford area to join the class to discuss real-world issues in their areas of expertise. He has earned a reputation for encouraging meetings outside of the classroom and he has become a valued mentor to many of our students who intend to pursue careers in law."
Weiner graduated from Amherst College cum laude and obtained his Juris Doctorate with honors from the University of Connecticut School of Law. He began his legal career clerking for the Honorable Richard N. Palmer '72, former associate justice of the Connecticut Supreme Court. (Palmer received his Bachelor of Arts degree from Trinity, where he captained the tennis and squash teams and was named a first-team All-American in squash.)
Prior to joining Connecticut's Division of Criminal Justice, Weiner spent five years in private practice at McCarter & English, LLP. There, he represented clients in complex commercial disputes, as well as defendants challenging their convictions for serious crimes. He also represented inmates who claimed to have suffered violations of their constitutional rights and produced briefs for the Connecticut Innocence Project.
In a press release announcing the nominations of 22 Connecticut residents to fill vacancies on the Superior Court, Lamont said that the Connecticut court system works the best when it reflects the diversity, experience, and understanding of the people who live here. "These men and women that I've selected to become judges not only have the competence, skills, and proficiency to serve the court with integrity, but come from a variety of backgrounds that provide them with the important shared experiences of the people who will come before them," Lamont said. "These nominees have the qualifications that meet the high standards the residents of Connecticut deserve on the bench."
Lamont also nominated Michael C. Daly '79 of Farmington, who graduated from Trinity College and Western New England University School of Law, to be a family court magistrate.
The Superior Court nominees will have hearings before the Judiciary Committee of the Connecticut General Assembly this spring, followed by confirmation votes.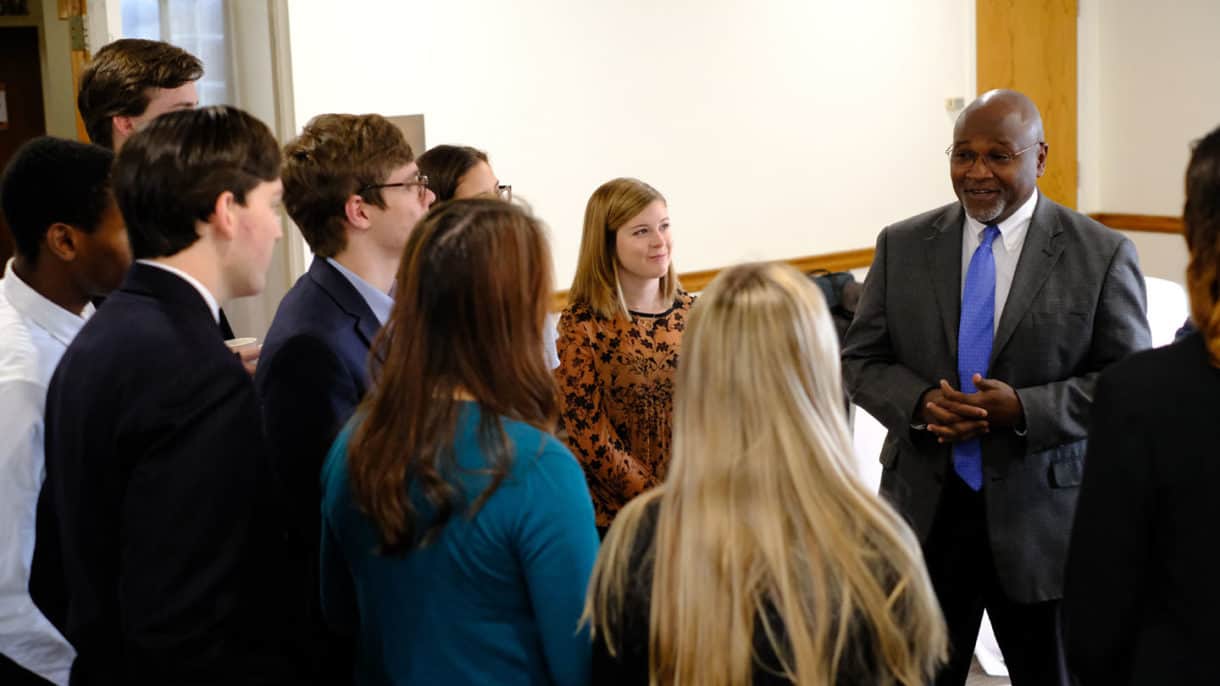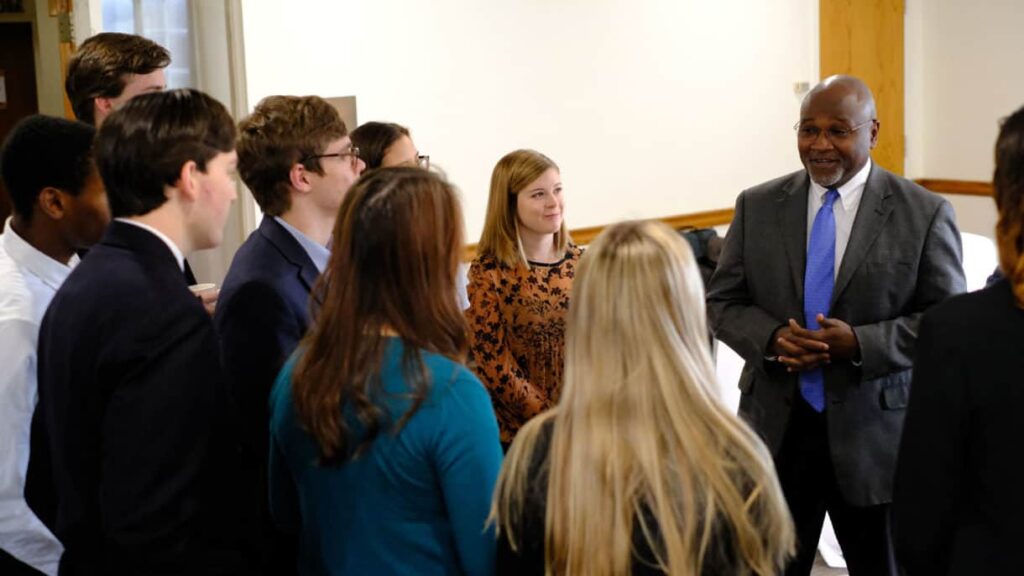 The Public Policy and Law major at Trinity is an interdisciplinary program in which students learn and practice methods and modes of thinking required to understand and become actively engaged in the analysis of legal and public policy issues. Grounded in the liberal arts, the program provides students with the tools of analysis in social science, law, and the humanities needed to understand the substance of public policy concerns. Trinity students studying public policy and law have access to state, regional, and local governments, as well as to lobbyists and numerous non-profit and advocacy organizations involved in the making of law and policy.
To learn more about Public Policy and Law at Trinity, click here.