Back to News
Trinity President Berger-Sweeney on the Complexities of College during COVID
Trinity in the News
posted
With the in-person portion of the fall 2020 semester concluded as of Thanksgiving break, Trinity College President Joanne Berger-Sweeney is sharing her thoughts about what the challenges of the past several months have meant for students and for educational equity.
Hartford Courant Op-Ed
In an op-ed published recently in The Hartford Courant, Berger-Sweeney wrote about the importance of students learning to navigate complex, real-world problems. This ability, she said, "has never been more evident than when reopening to in-person as well as remote instruction during this fall's pandemic."
The president looked back at how the college worked to maintain a relatively low COVID-19 test positivity rate, as compared to the state of Connecticut overall. "When walking around campus and visiting classes virtually during the semester, I saw evidence that almost all students were adhering to our practices of wearing masks and physical distancing, and there were consequences for the few who did not," she wrote in the op-ed, titled, "Trinity College students learning from COVID-19 that life happens in the real world, not in an ivory tower."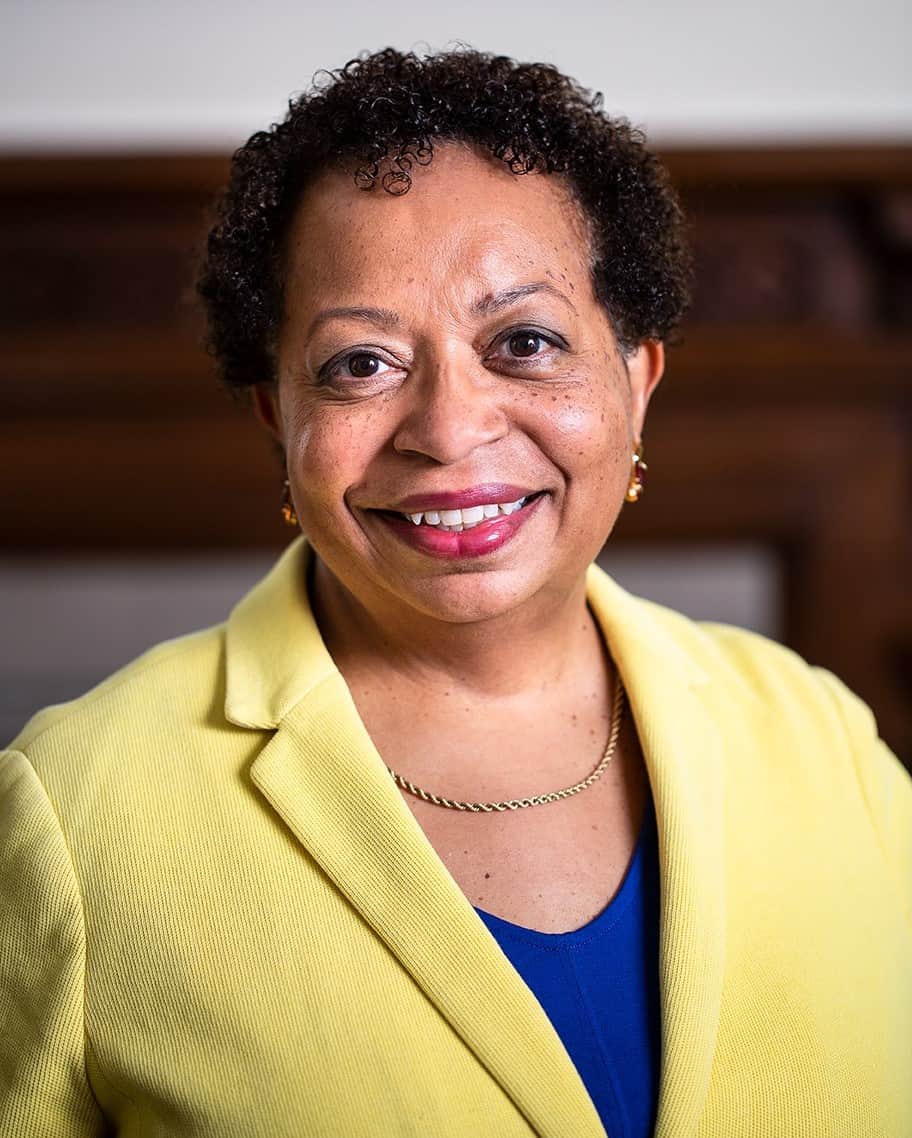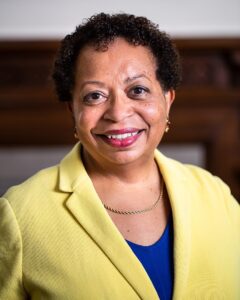 When an increase in cases was detected by Trinity's testing protocol for students and employees, the college enacted best practices of contact tracing, isolation, and quarantining. "We would remind our community that safe practices need to apply in living situations and on campus," Berger-Sweeney said. "As a result, we brought active COVID-19 cases down to near zero in mid-October, even as cases around the state and country increased."
The college, she said, must remain committed to its adherence to healthy practices. "Here at Trinity, we can't and don't try to shelter our students from complex, real-world problems. We simply cannot. We live in the real world, not in an ivory tower. Rather, we teach our students to address real-world problems head-on, follow best practices when we should and create new practices when necessary. We learn to manage through crises, show resilience and come out stronger on the other side."
East Harlem Tutorial Program's Educational Round Table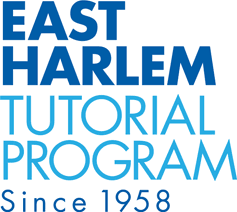 In addition, Berger-Sweeney participated recently in an Educational Round Table panel discussion hosted by the East Harlem Tutorial Program, which is led CEO Jeff Ginsburg, a Trinity alumnus from the Class of 2000. Called "College, COVID & Educational Equity," the discussion focused on how COVID impacts students who are Black, Indigenous, or people of color, and what can be done to create anti-racist educational experiences.
Berger-Sweeney highlighted ways in which Trinity supported educational equity during the pandemic. "We recognized that families were likely feeling the effects of a recession and joblessness," she said. "We decided that we were not going to increase tuition this year." Berger-Sweeney also spoke of the generosity of Trinity alumni and other community members who helped to provide additional financial aid for students. "We raised $1.5 million, essentially over the summer, that went directly to families," she said.
Even before the pandemic, Berger-Sweeney said, Trinity has worked to improve equity and access. "We did go test-optional three years ago. We no longer require SAT or ACTs to get into Trinity College, and now more and more institutions are becoming test-optional," she said. "One of the reasons was that we did not believe that [test scores] correlated highly with success in higher education … There are data suggestions that SATs are correlated with family income."
To Berger-Sweeney, the impact of the decision to go test-optional is clear: "The outcome has been that we have better, strong, more motivated students when we were able to take away that barrier of SAT scores. We found that bringing in better students was actually bringing in a more diverse student body. Talent exists across every ZIP code, but opportunity doesn't; pulling away the SATs scores was just one of those equalizers."
Joining Berger-Sweeney on this panel were Havidán Rodriguez, president, University at Albany; Jessica Marinaccio, dean of undergraduate admissions and financial aid, Columbia University; and Shaila S. Cuellar, EHTP alum and first-year student at Syracuse University. The discussion was moderated by Basil Smikle, professor at Teachers College and Rutgers School of Public Affairs and a political commentator.
Watch the full panel discussion here: