Back to News
Trinity Faculty and Students Reflect on Connecticut Forum's 'The Fight for Racial Justice' Discussion
Hartford
posted
by Hanifa Darwish '22
Members of the Trinity College community recently attended the Connecticut Forum's latest program, "The Fight for Racial Justice: Understanding and Dismantling Systematic Racism," hosted by Connecticut Humanities.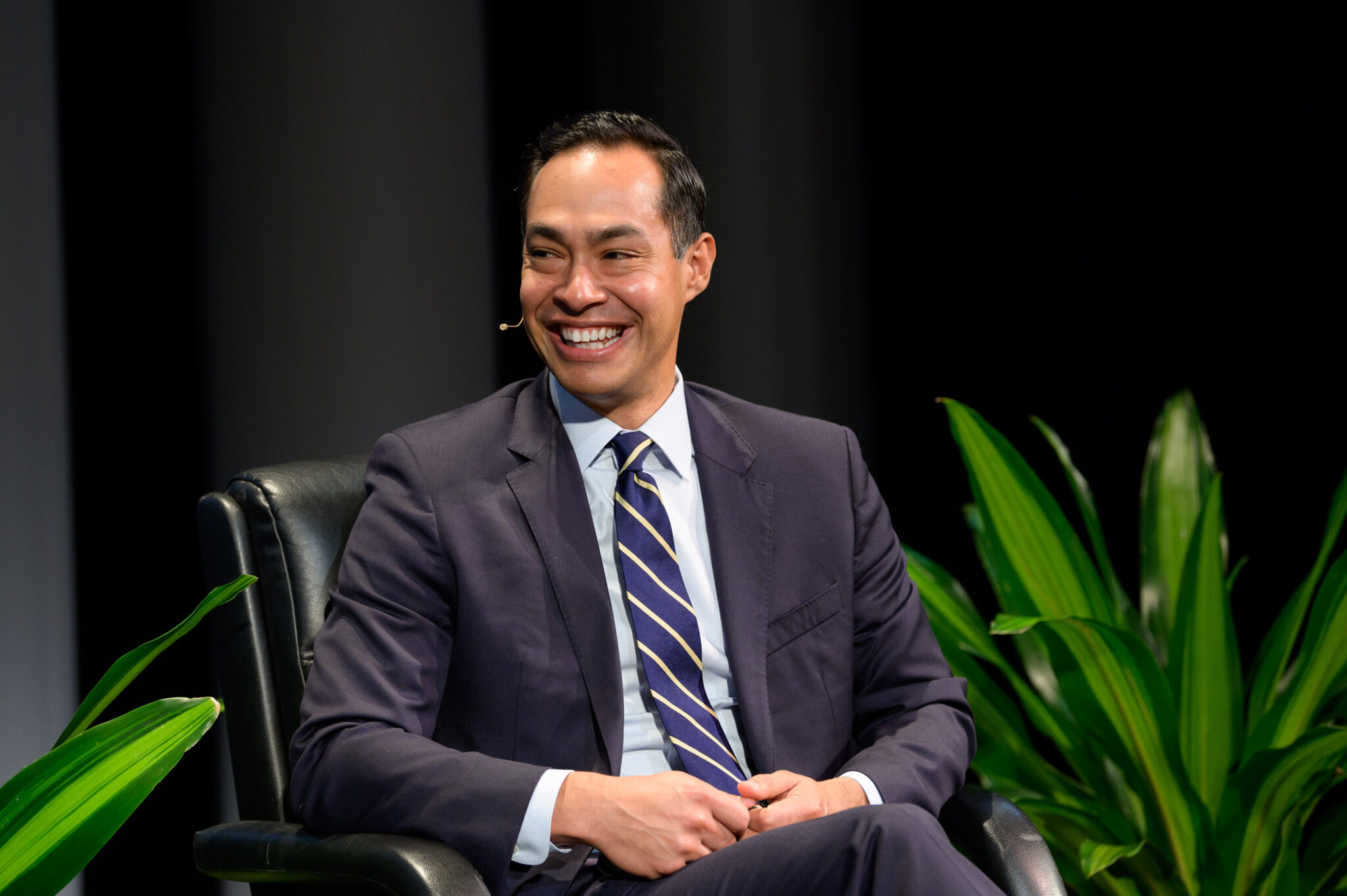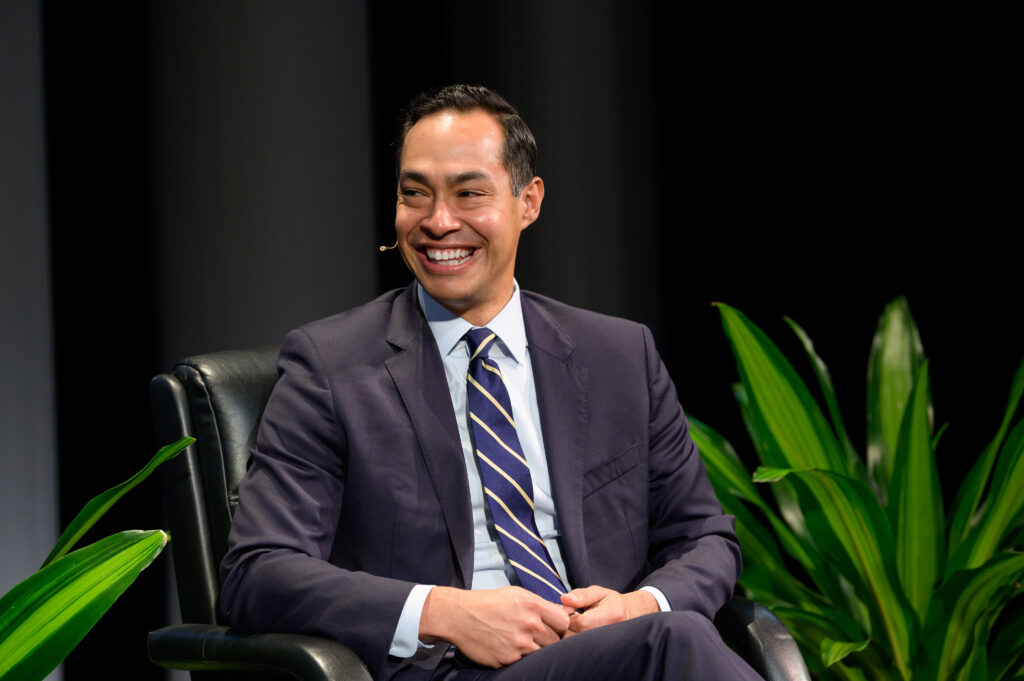 The panelists for the February 25 talk at the Bushnell Center for the Performing Arts in downtown Hartford included: Julián Castro, political analyst and former secretary of Housing and Urban Development and mayor of San Antonio; Cathy Park Hong, an award-winning poet and New York Times bestselling author of Minor Feeling: An Asian American Reckoning; and Baratunde Thurston, a writer, activist, and comedian. The open discussion, which focused on racial justice as a means of true equality between all people in the United States, was moderated by award-winning journalist, writer, and professor Melissa Harris-Perry, the Maya Angelou Presidential Chair at Wake Forest University.
Trinity is an education partner of the Connecticut Forum, which supports an open and active exchange of ideas in forums that challenge, inform, entertain, inspire, and build a bridge to bring together all people in the community.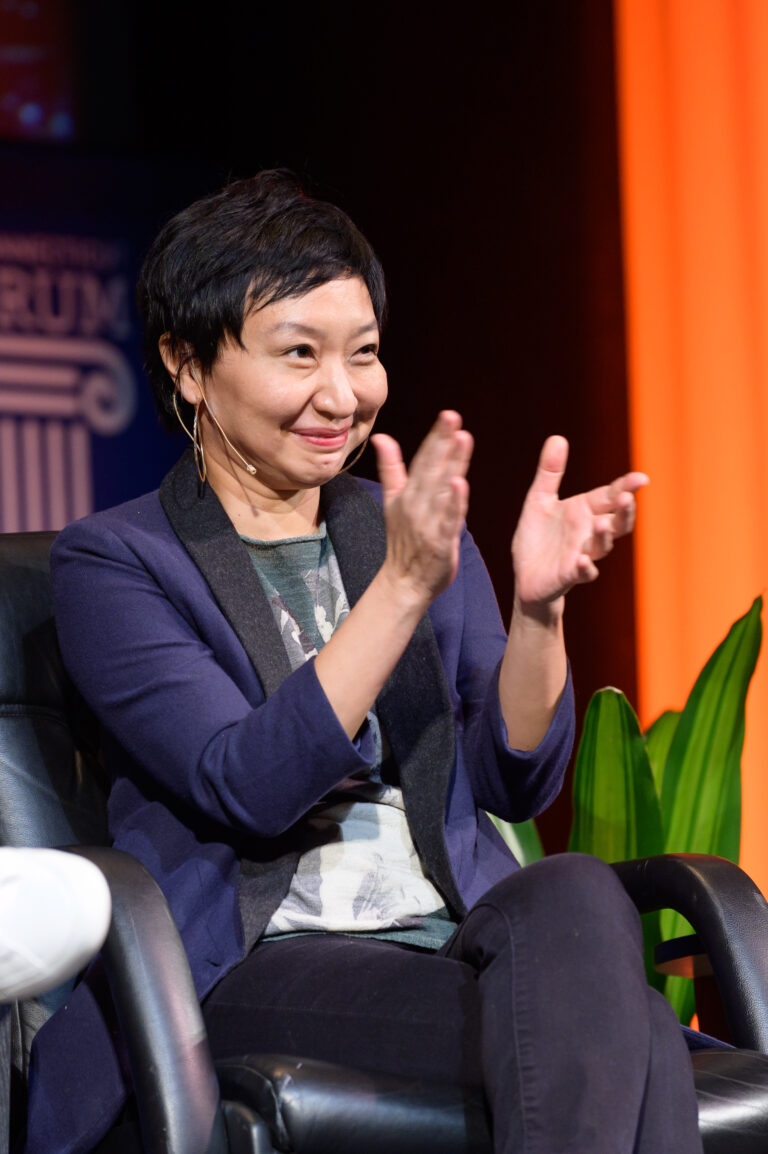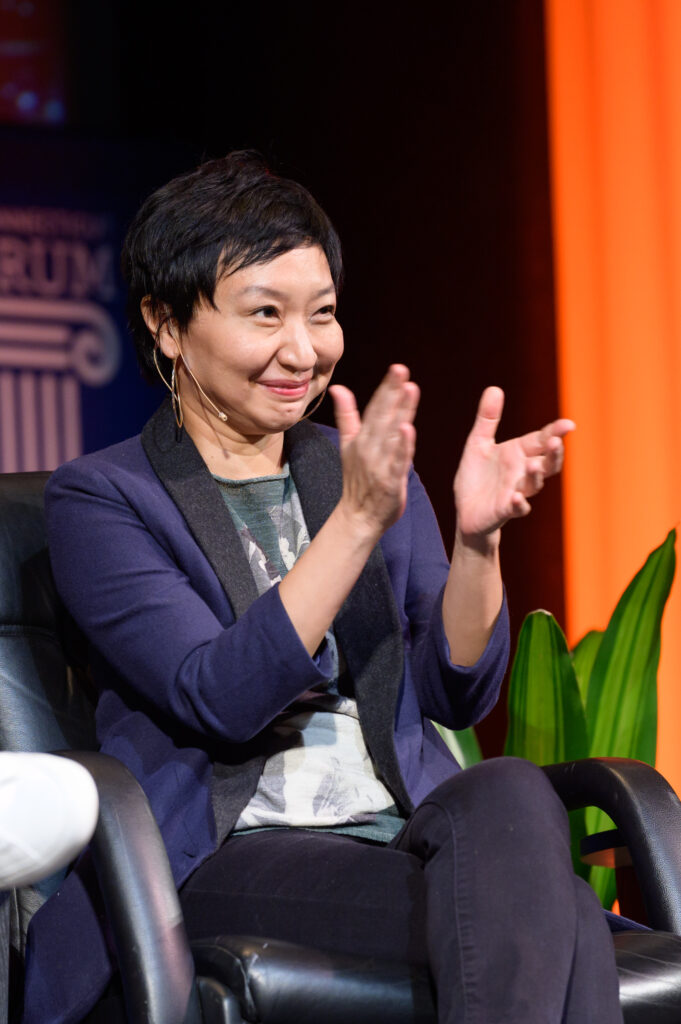 Essence Smith '24, who is majoring in political science and international studies, was among the Trinity students who had the opportunity to attend the Forum. "The event was eye-opening because the panelists were honest about their experiences; nothing was sugarcoated for the audience," Smith said. "Topics ranged from Judge Ketanji Brown Jackson's historic nomination to the Supreme Court to abolishing the police to dreaming of a perfect promised land."
The program began with a discussion of the American Dream in a racial and ethnological framework. Castro, in his memoir, An Unlikely Journey: Waking Up from My American Dream, said, "The American Dream is not a sprint, or even a marathon, but a relay. Our families don't always cross the finish line in the span of one generation, but each generation passes on to the next the fruits of their labor." Castro's memoir focuses on the role of race and politics as part of his American journey. During the Forum discussion, Castro reflected on this notion by adding, "I hope, for the young generation, part of this American Dream includes what we are talking about today: racial justice, social justice, true equality in the United States of America."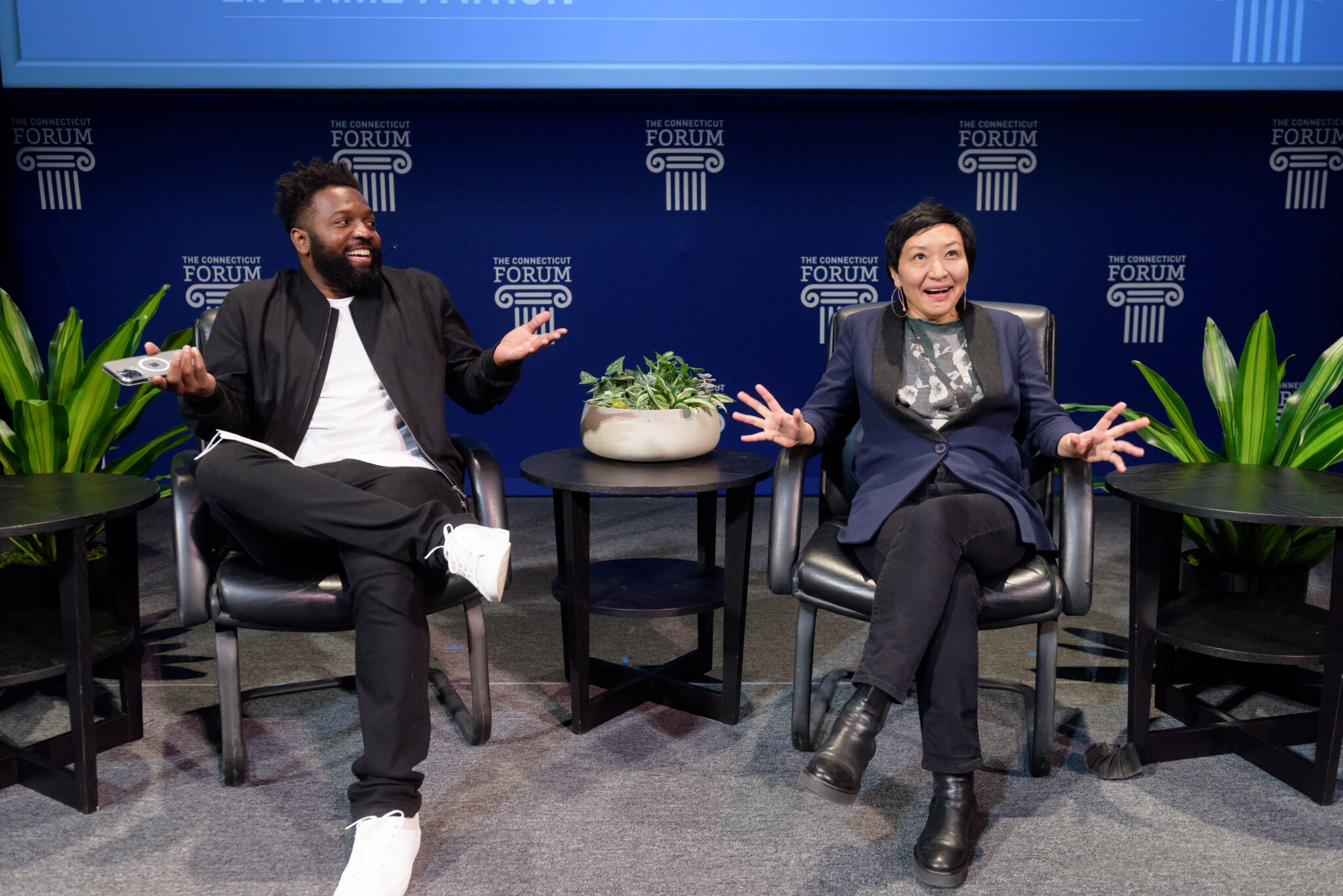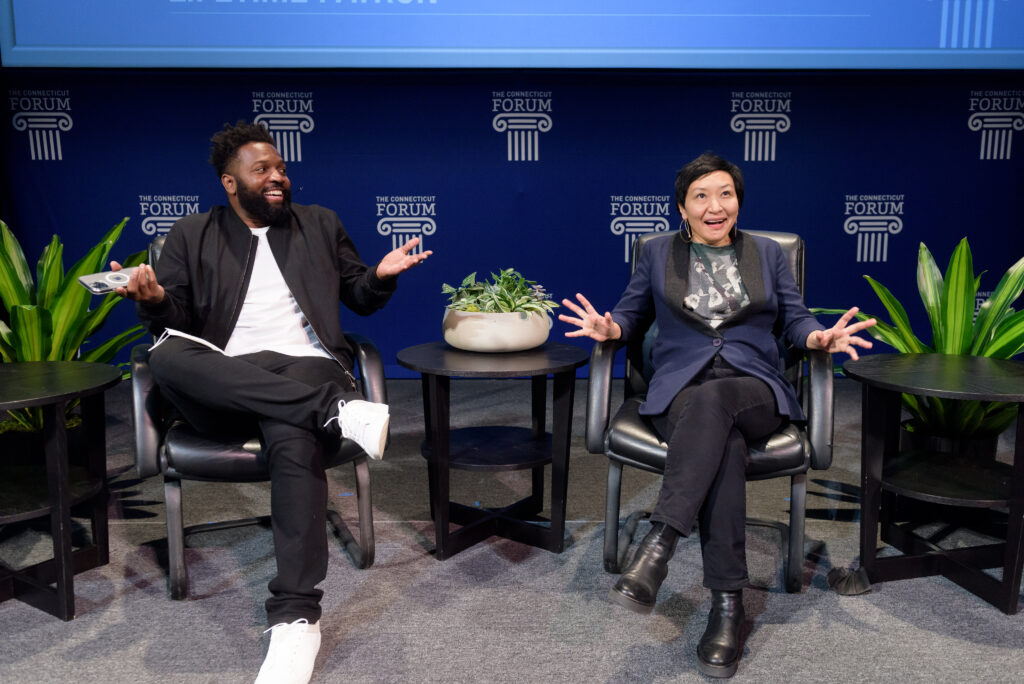 Hong, in her book, Minor Feeling: An Asian American Reckoning, explores numerous facets of the Asian-American experience in the United States, touching on structural racism, cultural appropriation, and media depictions of Asian-Americans. In a pre-Forum discussion, Hong drew upon her immigrant experience as a Korean-American woman in the United States. "How we tell the story of this country is important," she said. "We have shared histories of oppression and realizing that is a path towards repairing."
As a professor at the Rutgers University-Newark MFA program, Hong has witnessed how conversations about systemic racism have changed over time. Based on her experience, she said that in the past white students would seldom participate in discussions when topics about racism arose in class; however, she said this has changed. "I have faith in the younger generation," said Hong.
The panelists talked about how everyone has a shared responsibility for either transforming or perpetuating inequity. Thurston said, "None of us are exempt from systems of inequity." Thurston emphasized that every person in America has the responsibility to make sure the country holds true to its original ideals of "liberty and justice for all."
Abby Nick '24, who is double majoring in political science and human rights with a minor in community action, said, "I was particularly drawn to panelist Baratunde Thurston. What I found most notable was his statement that related the love we should have as a society for our country to the love we have in our personal relationships; to love it enough to recognize its flaws, and despite not being perfect, to support it and help better it."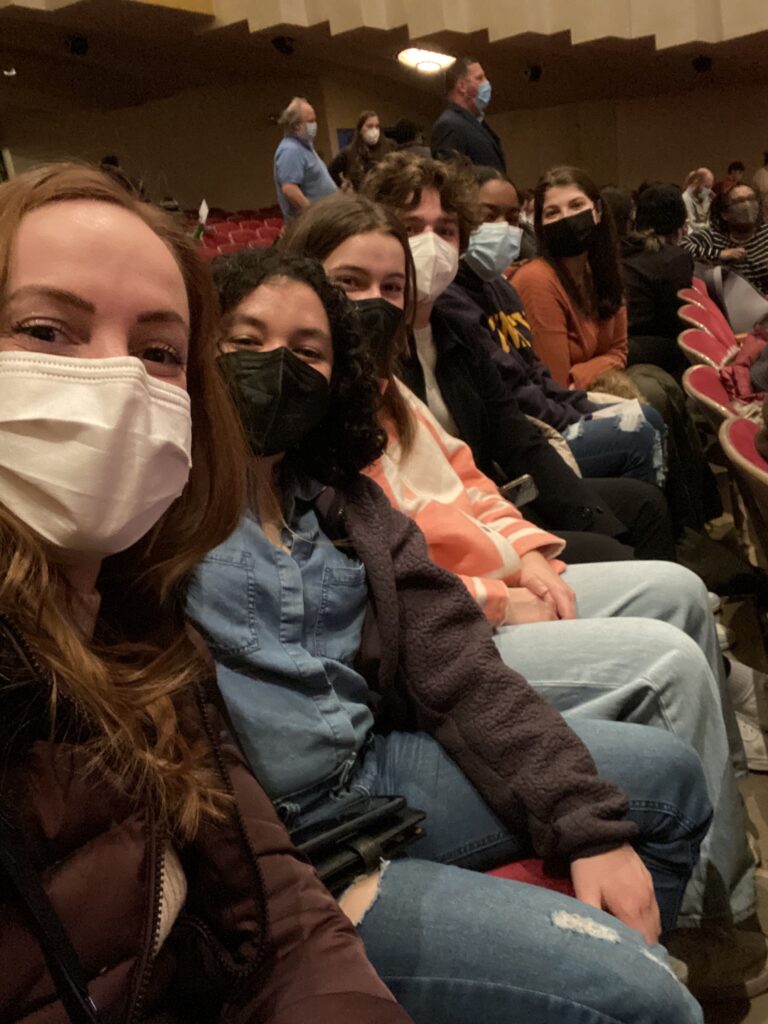 Erica Crowley, the director of community learning at Trinity College, attended the event with some of the students in her first-year Community Action Gateway program to help build community, get out into the city, and be exposed to different experiences and perspectives offered by the panelists. "In our class, 'Building Knowledge for Social Change,' students work in small groups on semester-long community-based research projects with Hartford organizations, so it is critical that we grapple with conversations about systemic racism and current events to inform our time together both in the classroom and in our partnership work," Crowley said.
Anita Davis, who serves as the vice president for diversity, equity, and inclusion at Trinity, said that she is always proud of members of the Trinity community who avail themselves of opportunities like the Forum to be in spaces with others grappling with issues of racial and social justice. "Dismantling systems of oppression takes sustained, collective effort and requires showing up to be a part of the solution," she said. Davis leads Trinity's Office of Diversity, Equity, and Inclusion, which includes the Office of Multicultural Affairs, the Queer Resource Center, the Women and Gender Resource Action Center, and the Office of Title IX.
The Connecticut Forum's season continues this year with "Life in 2042: How We'll Work and Live in the Future" and "An Evening with Brandon Stanton, Creator of Humans of New York: A Night of Storytelling and Photos." For more information, click here.