Back to News
Trinity Community Reflects on the Creative Process after CT Forum's 'Creative Minds' Discussion
Hartford
posted
by Marshall Montner '23
Members of the Trinity College community recently attended The Connecticut Forum's "Creative Minds" program, which launched the 30th anniversary season of the Forum. The panelists for the talk included: Nick Offerman, actor, writer, humorist, and woodworker; Jeff Tweedy, Grammy Award-winning musician, frontman of the band Wilco, and author; and Tracy K. Smith, Pulitzer Prize-winning poet and former U.S. Poet Laureate. The open discussion was moderated by award-winning journalist Alison Stewart, host of the WNYC radio show, ALL OF IT.
Trinity is an education partner of The Connecticut Forum, which supports open dialogue, lifelong learning, and the free and active exchange of ideas to unite people and organizations in the community.
Gathered on stage at the Bushnell Center for the Performing Arts in downtown Hartford on December 9, the artists talked about their lives, work, and own creative process, as well as how to overcome barriers that can limit the imagination.
The unscripted conversation opened with the panelists sharing memories and stories of their first creations. Tweedy said, "When most people don't consider themselves creative, they really have just lost the part of themselves that gives them the permission to be creative. You have to give yourself permission to create anything… When you make something that wasn't there when you woke up that morning, I think that's as close to God as we get."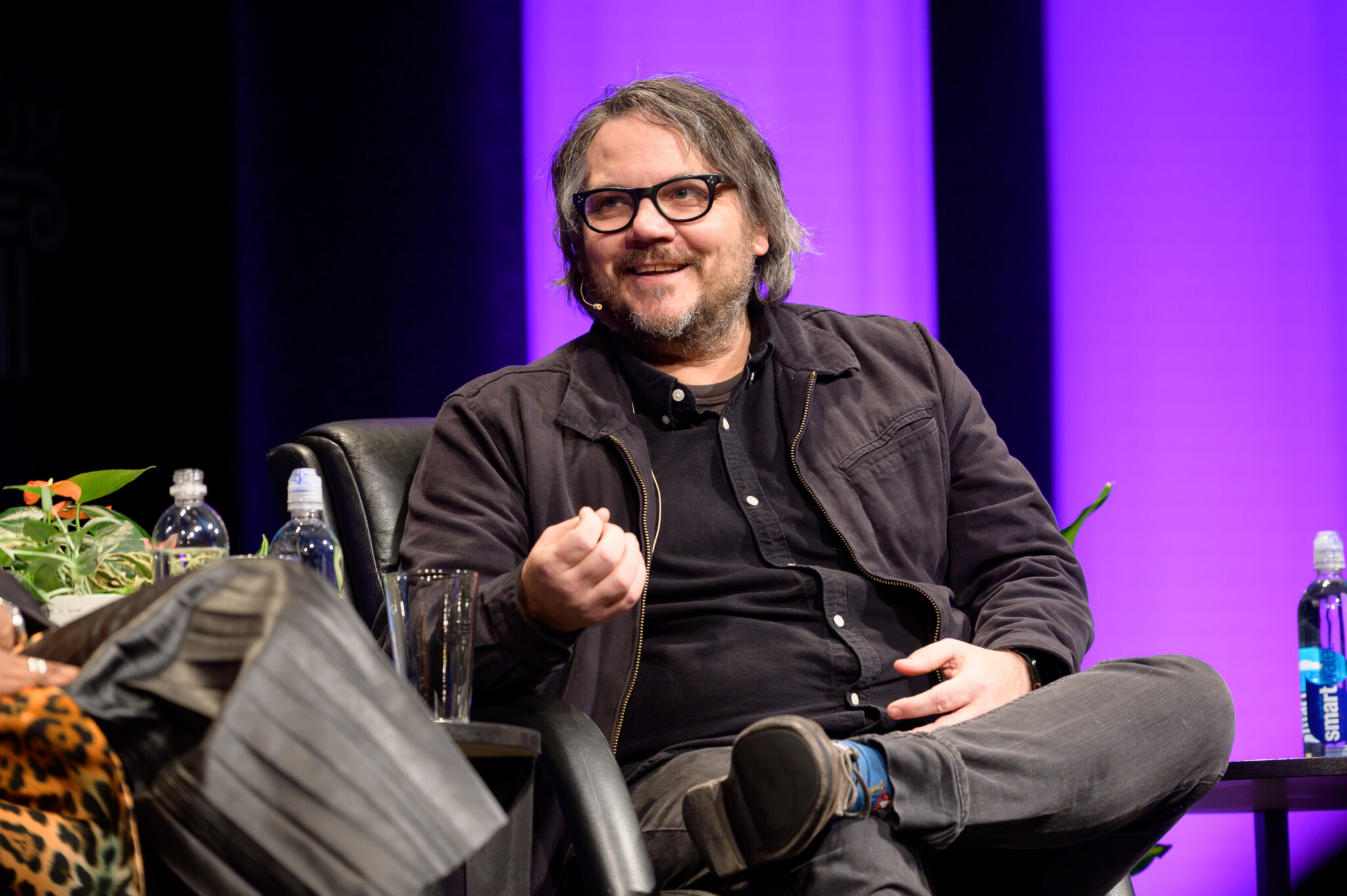 Alexandra Fischbein, production coordinator for Trinity's Austin Arts Center, attended the Forum and said that the discussion stayed with her long after the event. "We all—artist or not—need to give ourselves permission to be creative; to try and create without judgement of ourselves or standards about art," she said. "I think that the majority of folks can think back to a creative or artistic moment in childhood that has stayed with them into adulthood, but as memory instead of practice. I like to contemplate all the potential that humankind could have, if we were to all tap back into this freedom."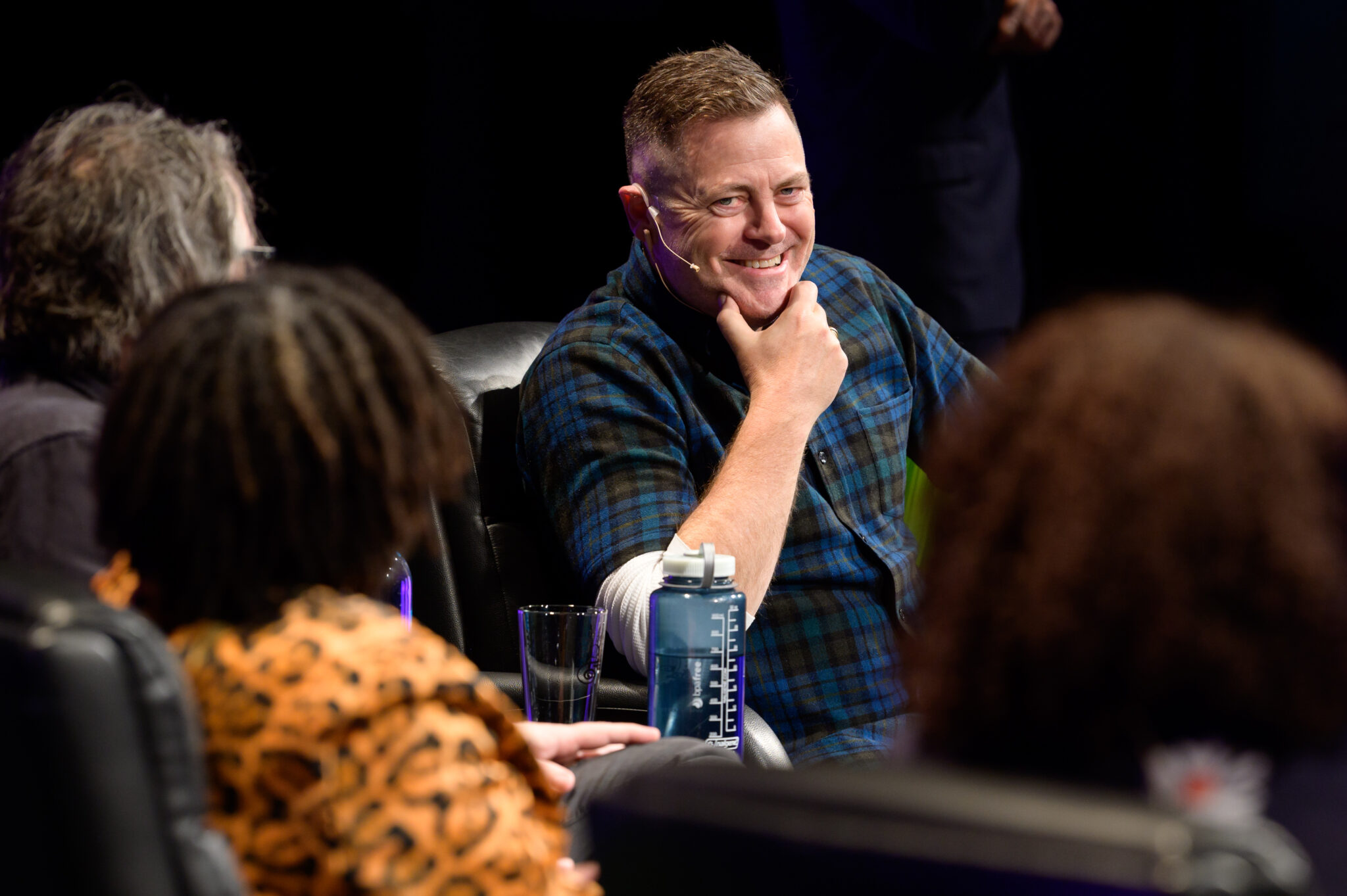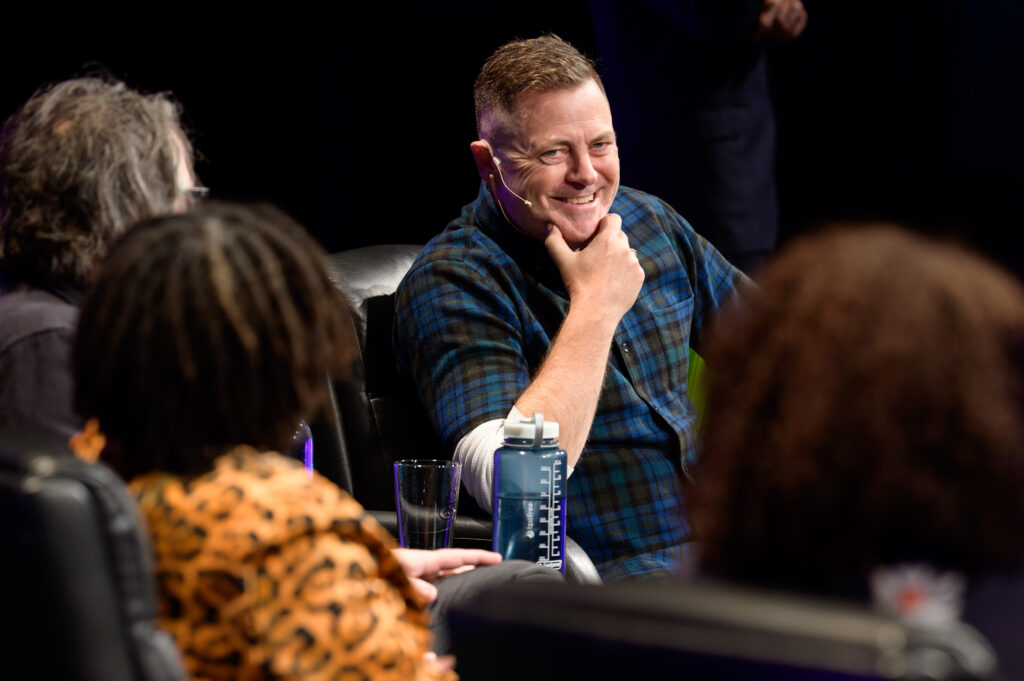 Offerman, who is best known as the character of Ron Swanson on Parks & Recreation, Forest in Devs, and as the co-host and executive producer of Making It, expressed the importance of always remaining an inquisitive student. He mentioned the beauty in the ability to constantly grow and change. "As human beings, we're never done," he said. "We're always improvement bound. We always have room to improve ourselves. We can never be done."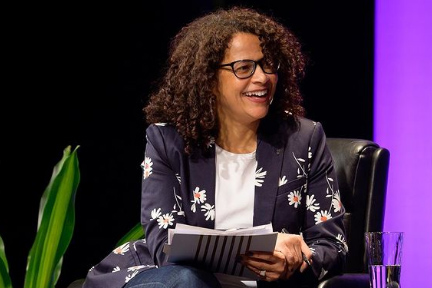 Trinity's Director of Community Learning Erica Crowley noted the importance of family and role models in fostering paths of creativity, as discussed by the panelists. "This event was grounding for me in that it reminded me how often we communicate in creative ways that go beyond a conversation between two people," Crowley said. "The creatives on the panel communicate through poetry, music, and humor, but they also commented on how their presence in their field itself was significant. In many ways, their path to where they are now was nonlinear and nontraditional in their family contexts. It's a reminder of how important role models are for all of us, but especially for young creative minds."
When asked how to write poetry, Smith spoke to her "unfettered thought process" that leads to discovery. "I get the urge to create a poem when I have a question or a worry or when something is so wonderful and unexpected that I need to make sure I remember it," she said.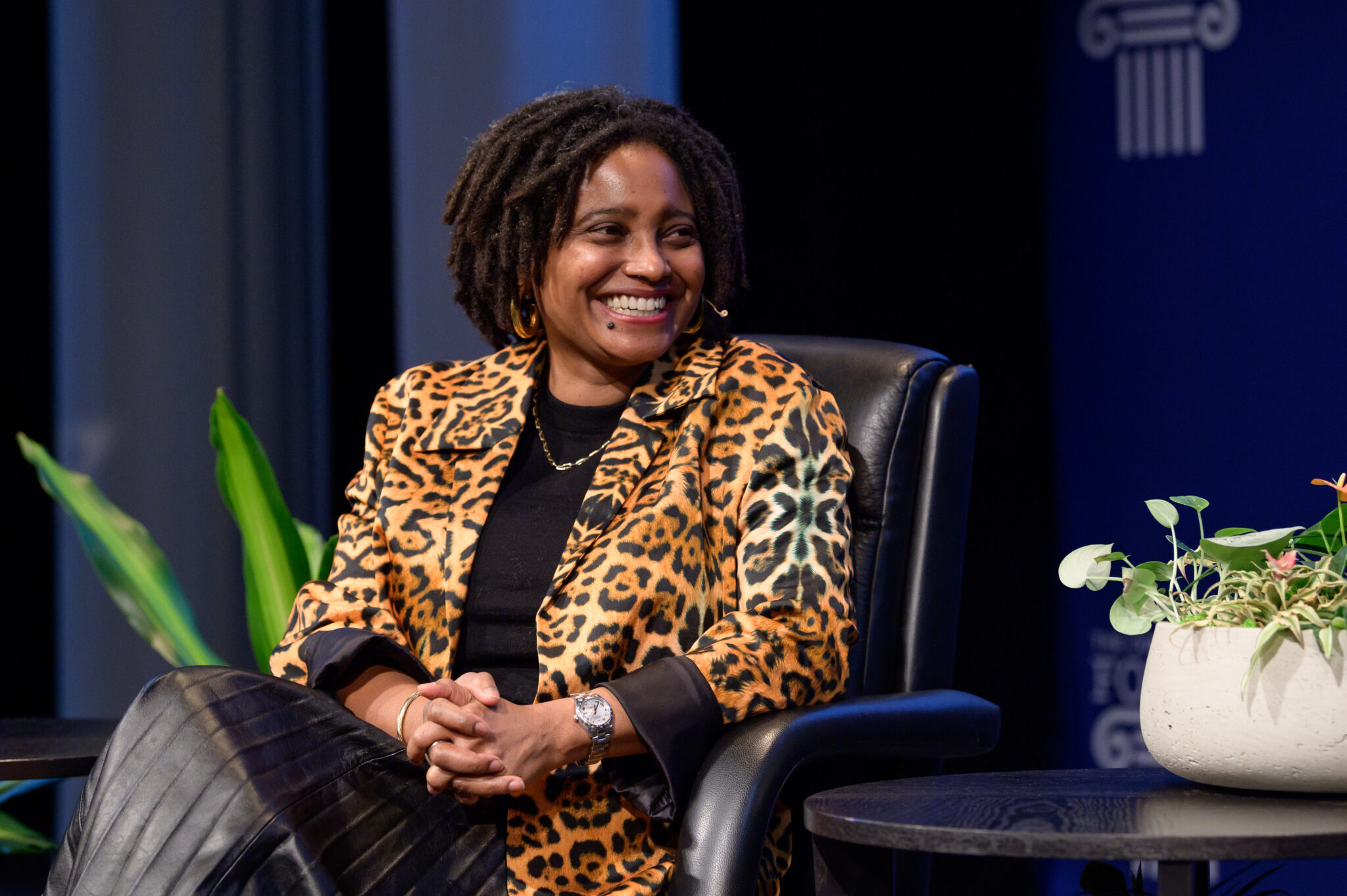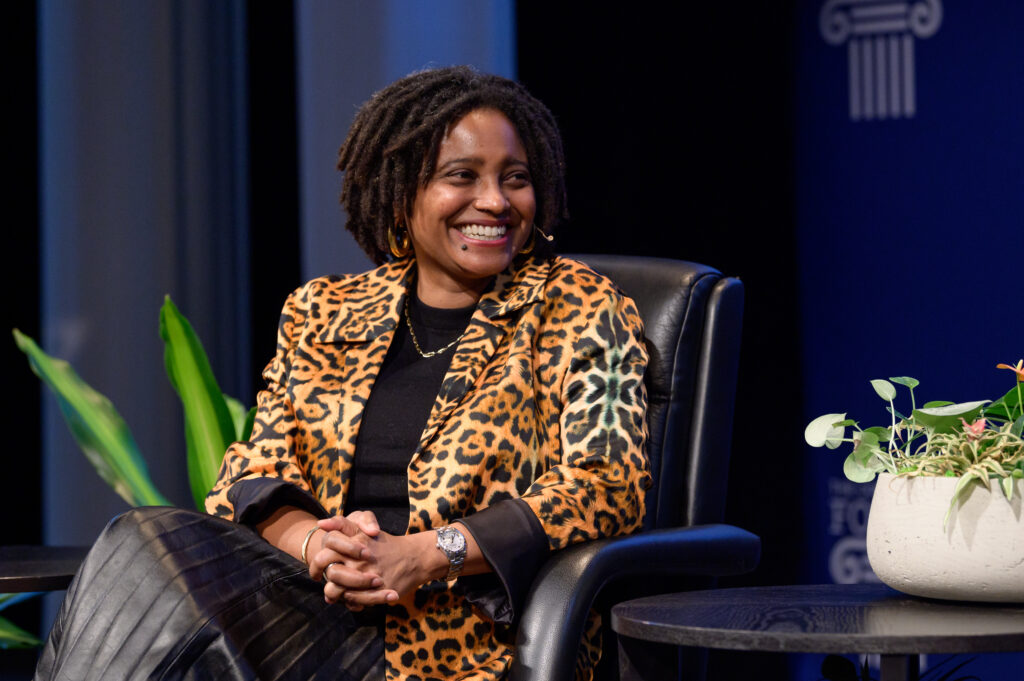 Trinity student Catherine Doyle '23, an English and educational studies double major, reflected on the experience after the Forum. "It was an awesome opportunity to get off campus and go into Hartford," she said. "Hearing about the creative process from three different perspectives was valuable and, as an English major who has studied a lot of Tracy K. Smith's work, it was especially exciting to hear her speak."
The Connecticut Forum's season continues in 2022 with "The Fight for Racial Justice," "Life in 2042: How We'll Work and Live in the Future," and "Creator of Humans of New York Brandan Stanton: An Evening of Storytelling and Photos." For more information, click here.