During the second admissions cycle to be greatly affected by the COVID-19 pandemic, Trinity College has enrolled 553 outstanding students as its Class of 2025. This includes a record-breaking 20 students who applied last year and deferred their enrollment to this fall.
"Our choices were driven by the strength of character the students demonstrated, along with their academic motivation and preparedness," said Dean of Admissions and Financial Aid Adrienne Oddi. "We have an amazing group of Bantams coming." When students arrive in August, they will follow Trinity's newly updated curriculum, which includes a broad variety of credit-bearing co-curricular experiences and a wellness program. Read more about the new curriculum here.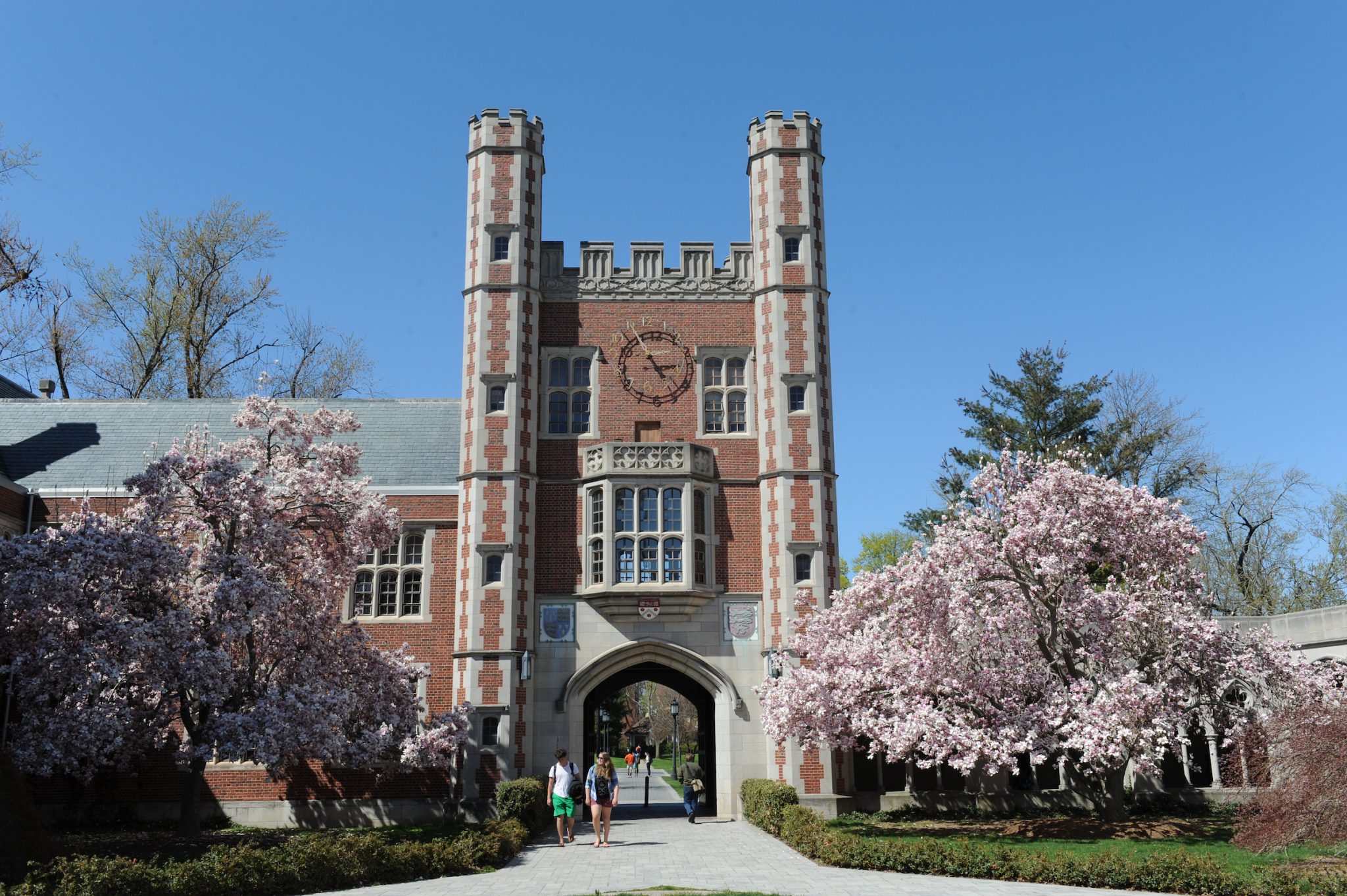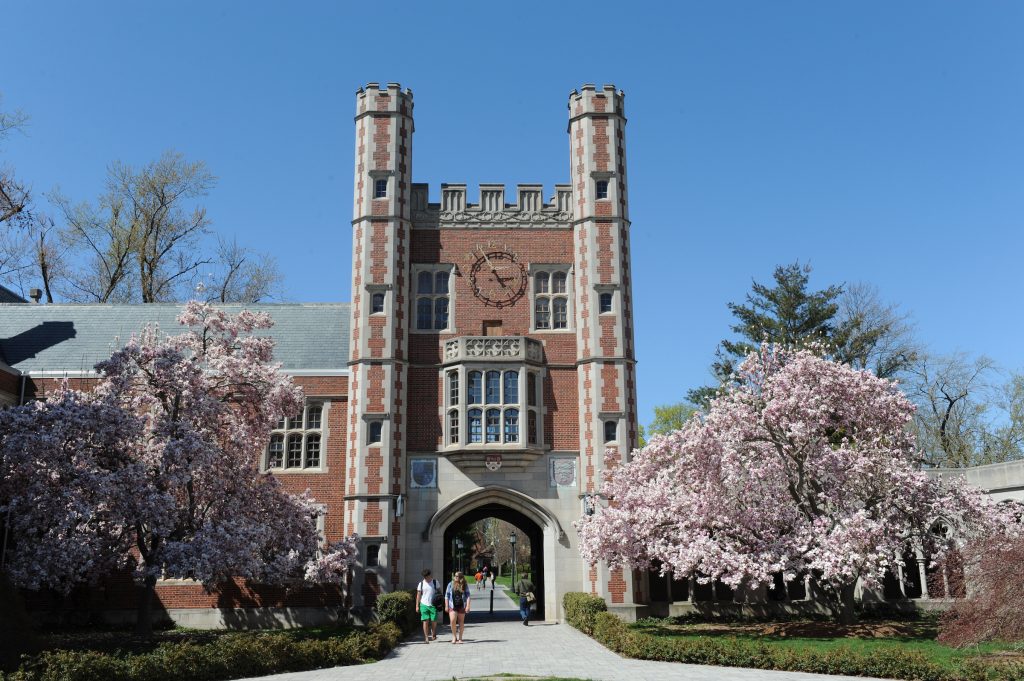 The incoming classes continue to increase in academic potential and preparedness, according to Trinity's academic rating scale. "Many high schools shifted how they were evaluating and grading students in the pandemic," Oddi said. "As a result, we closely examined student transcripts down to the individual courses students took, while paying careful attention to the students' presentations of themselves and the advocacy they were receiving from their communities." Trinity has now been a test-optional institution for more than five years; this year, driven in part by reduced testing opportunities because of the pandemic, a record 83 percent of applicants chose not to submit test scores, compared to 69 percent last year.
The total number of applicants this year was 5,697. "In a year when some schools saw major increases in applications and others saw major declines, we are pleased that our application totals were similar to last year's total of 5,913," Oddi said. "As we continue recruiting during the pandemic, we are already working with sophomores and juniors in high school so that we can build an even larger applicant pool than what we saw this year. Of the 5,697 students who applied, we admitted 36 percent, maintaining our position as a highly-selective institution. We know there will be some slight shifting as student and family plans change during the summer; we're excited about where we are and we're looking forward to welcoming the Class of 2025 in August."
The college's newest Bantams hail from 34 U.S. states, as well as the District of Columbia, and including the incoming class there will be 80 countries represented in the student body. Twenty-three percent of those enrolled in the incoming first-year class identify as U.S. students of color, versus 21 percent of last year's incoming class.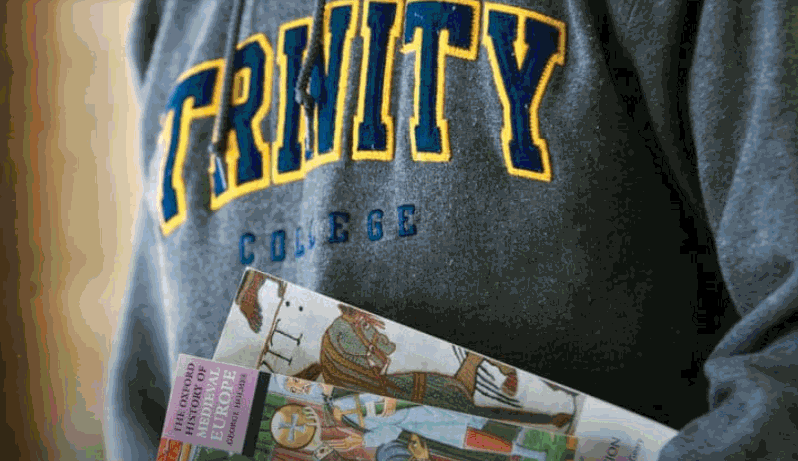 Twelve percent of the Class of 2025 will be the first in their families to graduate from college, and 13 percent are international students. "Both of those percentages are slightly lower than last year and illustrate some of the national pandemic-related trends we are seeing in first-generation student applications and international student mobility," Oddi said. "As we move forward, we are taking steps to continue bringing students from all over the world to Hartford, while also making sure our community is accessible for students who will be blazing educational trails for their families."
This fall, Trinity will welcome a significantly larger cohort of Davis United World College Scholars to campus; there are 29 Davis UWC Scholars this year, compared to 17 last year. "This increase positions us as a global leader in serving international students, and we will build on our momentum with the UWC community to broaden our reach to students from all over the world," Oddi said.
Since 2014, Trinity has increased the percentage of students receiving financial aid from 39 percent to nearly 60 percent this year. "COVID-19 changed so much, including the financial outlook for many of our prospective students," Oddi said. "Because of the continued generosity of the greater Trinity community, we were able to provide additional support for families who need it. This support has allowed us to meet our ambitious enrollment goals, particularly for middle-class families."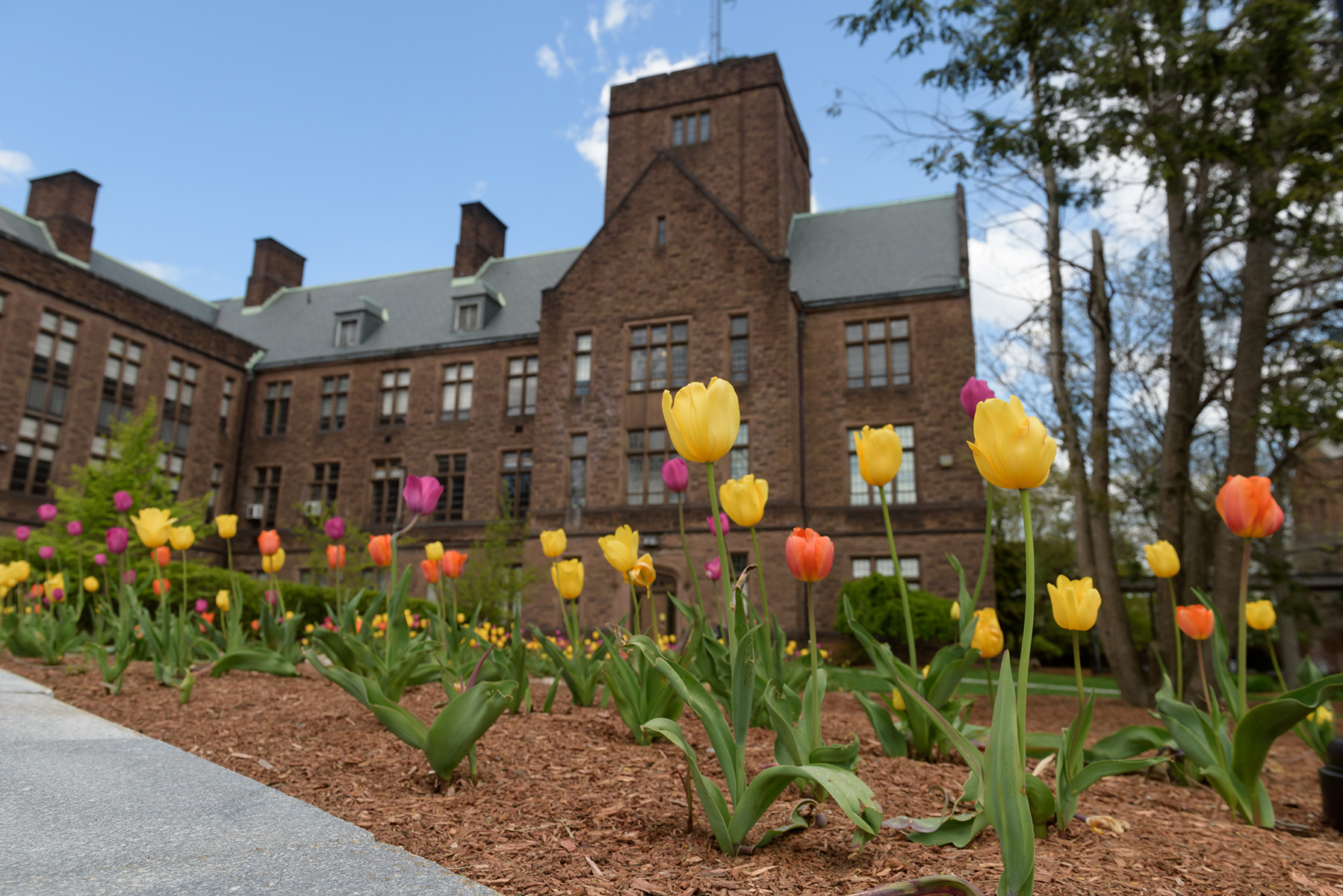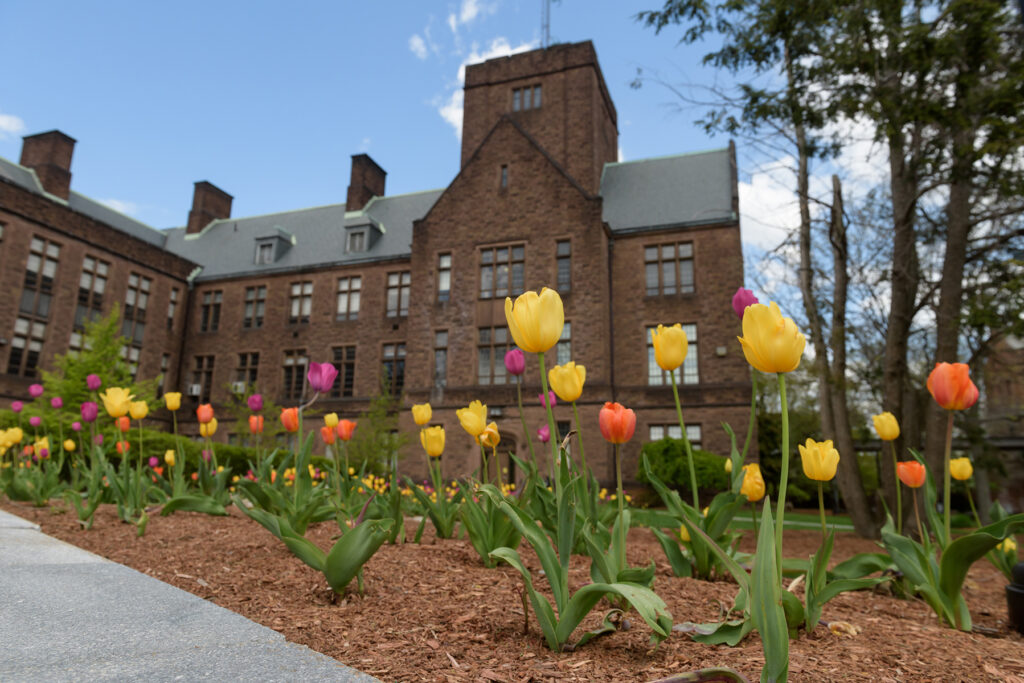 Senior Associate Director of Admissions Kyle Smith '05 said that the enrolled members of the Class of 2025 have a strong interest in building community. "Some themes that we noticed in applications this year included social justice, mental health advocacy, and sustainability," he said. "Students are really desiring to be part of a community. They weren't just writing about the need for social justice, but in their activities lists they demonstrated that they had already been doing the work."
​One section of the Common App this year asked prospective students how they experienced and dealt with disruptions caused by the pandemic. Smith said, "Even with all the restrictions they faced, we had students who were out there finding the silver linings, making new connections with their friends, their families, and their communities, and still finding ways to serve."
Trinity created popular virtual programs for admitted and enrolled students in the spring. "We tried to instill a sense of community in all those virtual programs," Smith said. "Students were able to connect both with other applicants and current students."
Articulating Trinity's entrepreneurial spirit to prospective students and families in a more virtual space proved to be Oddi's team's primary challenge while working to build the new class during the past several months. "We were creative and nimble as we focused on engaging students across all channels," Oddi said. "We partnered earlier with our colleagues in student activities to implement more social experiences for our newest Bantams. We were open every single day—including Saturdays and Sundays—from March 8 through May 14, to accommodate as many in-person visitors to campus as possible."
Oddi emphasized that enrolling the Class of 2025 was a team effort propelled by partnerships across the Trinity community. "Faculty offered mock courses and opened their Zoom classrooms to new students; Community members hosted interactive workshops and trivia nights; Alumni volunteers were able to engage over half of the admitted students through writing postcards and calling families. The entire community was engaged in welcoming new Bantams, and we are so grateful," she said.
"As we look prepare for the Class of 2025 to join us in August, we are simultaneously connecting with prospective members of the Classes of 2026 and 2027," Oddi said. "We are excited about welcoming more visitors to campus in the months ahead and are using the summer to engage students and counselors from all over the world in conversations about the transformative experiences and opportunities for students at Trinity."
The video below celebrates the Class of 2025.