Back to News
Trinity College to Expand Athletics Center, Boost Wellness Opportunities
Athletics
posted
by Kristen Cole
Trinity College plans to break ground on an addition to the George M. Ferris Athletic Center, home to Bantams' championship teams, that will create new opportunities for wellness activities for the entire community.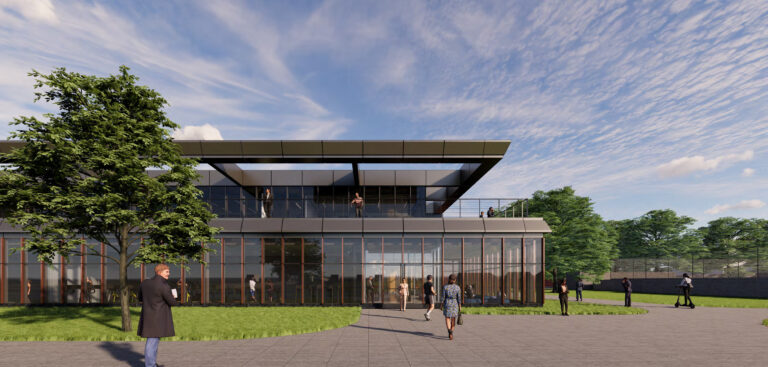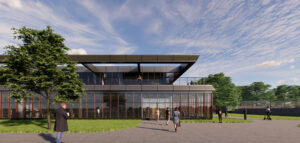 Construction on the $30.1 million project is slated for the end of 2023, with the goal of completing the work in June 2025.
"The new wellness and recreation center will have an impact on almost every member of our community," said Drew Galbraith, director of athletics & chair of physical education at Trinity. "We are thrilled to move forward with construction while we work with alumni and friends of Trinity to complete the fundraising for this transformational new space."
The Ferris Athletic Center first opened in 1968 and much of the facility—with the exception of the Trinity Natatorium—has remained the same or experienced minor renovations even as the number of teams and the size of the coaching staff increased. The planned 37,000-square-foot addition to the footprint will take up an area currently filled by lawn.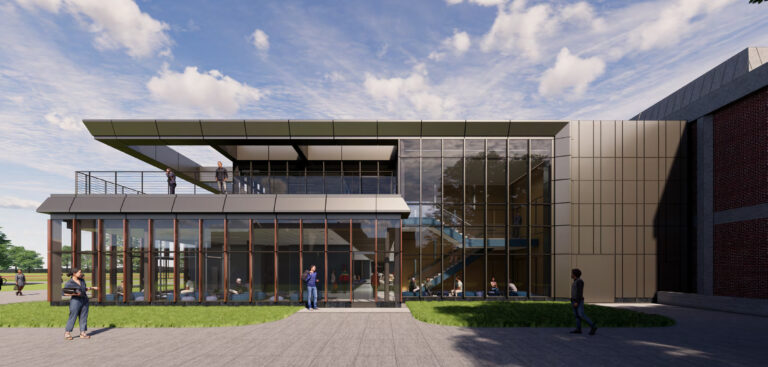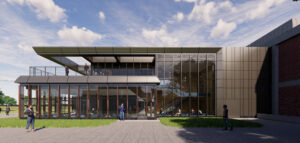 Signature features of the addition include an open-air second-floor terrace that will boast expansive views of the playing fields and iconic Chapel, and seven new squash courts with space designed to accommodate fans of Trinity's winningest men's and women's teams.
New squash courts will be prominently arranged just off the lobby of the new center and will provide enhanced viewing experiences for more than 1,000 fans. That capacity will enhance the home court advantage provided by current audience space.
During the estimated 18-month construction schedule, there will be minimal disruption to practices and matches, which will continue in the existing facilities until the renovation is complete.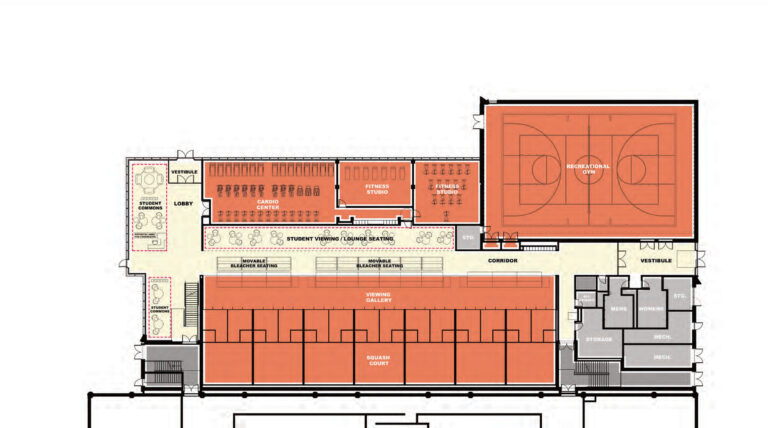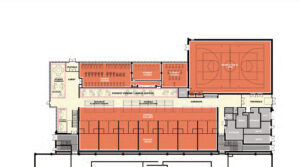 "The new squash courts will position our varsity teams for the future to continue competing at the highest level each year," said Elissa Raether Kovas '93, P'25, co-chair of the Athletics Campaign Committee. "Additionally, the variety of new spaces available in the wellness and recreation center provide us opportunities to strengthen already existing relationships with community organizations that support wellness for the youth of Hartford."
The construction of the facility also represents a renewed commitment with Hartford's squash program, Capitol Squash. With the construction of seven new courts for Trinity's varsity teams, the current squash center—located on the third floor of Ferris—will be renovated to serve the needs of the city's transformative program and allow it to increase its impact.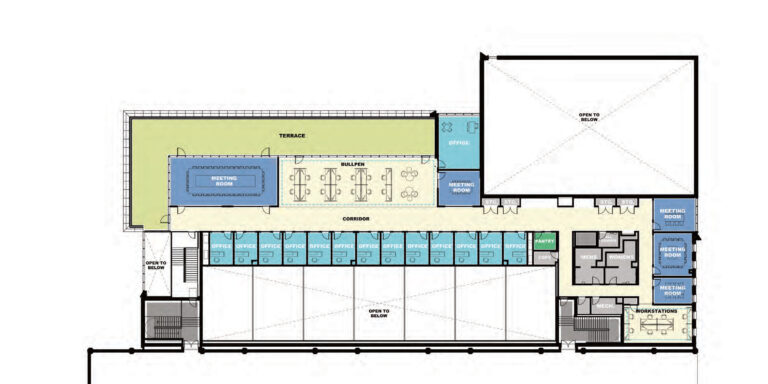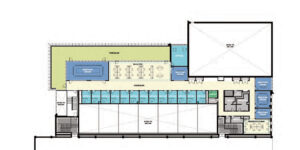 The new center will also provide modern workspace for many head and assistant coaches. Plans include five new multipurpose rooms, which will provide opportunities for team meetings and film viewing, as well as additional classroom space for the wider college community.
Additionally, Trinity students will be able to access a new fitness center including a cardio center, free-weight room, fitness studios, a multipurpose recreation gym, and student gathering spaces.
"We are so appreciative of the enthusiasm from alumni and friends of Trinity for creating a building that supports so many facets of the student experience," said Peter S. Duncan '81, P'13, '14, co-chair of the Athletics Campaign Committee with Kovas. "In addition to meeting programmatic needs of the Wellness Curriculum, this building is a prominent example of Trinity's investment in spaces that impact the entire student body."