Trinity College student Karolina Barrientos '22 was recently named as a 2021-2022 Newman Civic Fellow. The Newman Civic Fellowship is a one-year fellowship experience for community-committed students from Campus Compact member institutions that support students' personal, professional, and civic development. Only 212 students from 39 states, Washington, D.C., and Mexico were selected for this honor this year. The fellows are leaders on their campuses who demonstrate a commitment to finding solutions for challenges facing communities locally, nationally, and internationally.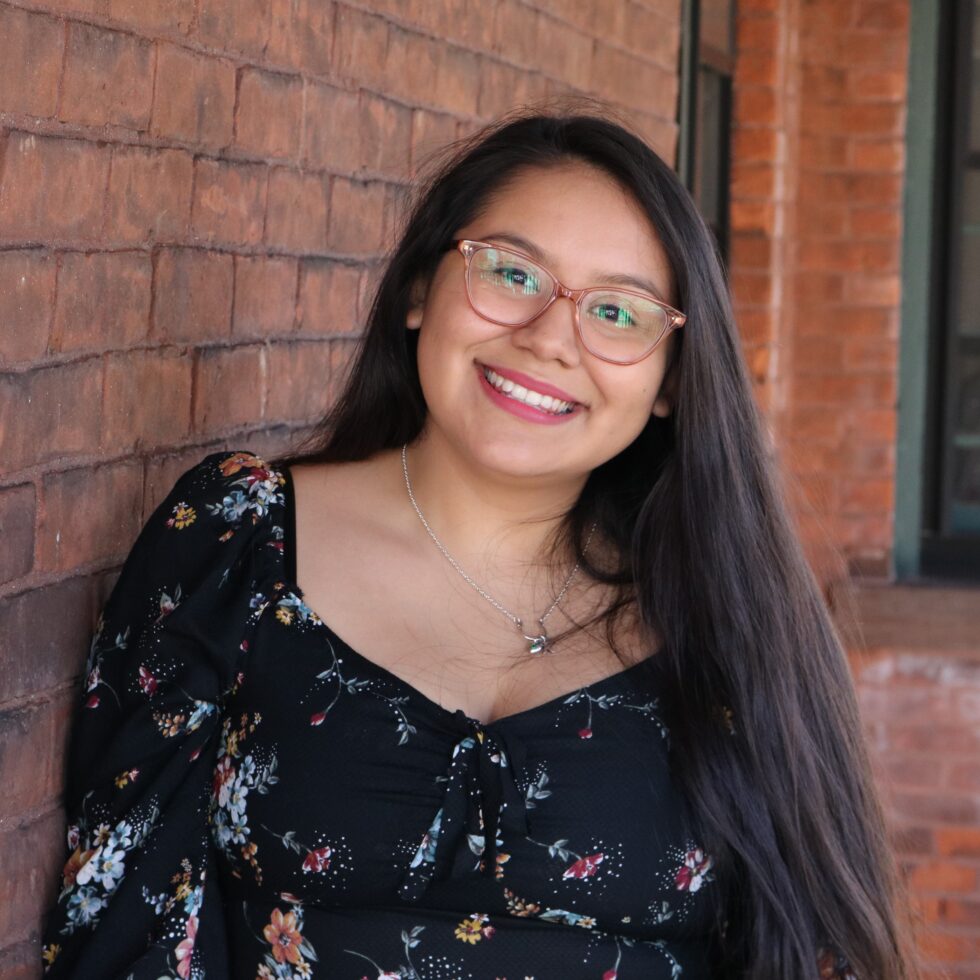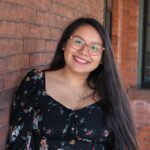 Barrientos, who majors in Sociology and Educational Studies, said she has a passion for researching and studying  educational injustices. The Houston native attended the Houston Independent School District and had only attended public institutions until she began studying at Trinity College.
"My schools were mostly comprised of marginalized students and lacked the resources many of my current peers had in their [pre-Trinity] experience," said Barrientos. "When I enrolled in education and sociology courses, I learned the systemic causes of those injustices. Fortunately, I was lucky to have mentors in my schooling experience that led me to opportunities like attending Trinity College."
Through the fellowship, Campus Compact provides fellows with a variety of learning and networking opportunities that emphasize personal, professional, and civic growth. Each year, fellows participate in numerous virtual training and networking opportunities to help provide them with the skills and connections they need to create large-scale positive change. The cornerstone of the fellowship is the Annual Convening of Fellows, which offers intensive skill-building and networking over the course of two days. The fellowship also provides fellows with pathways to apply for exclusive scholarship and post-graduate opportunities.
"Karolina has demonstrated a strong commitment to grassroots level social change and inclusive community building work at Trinity, in the Hartford community, and beyond," said Trinity College President Joanne Berger-Sweeney.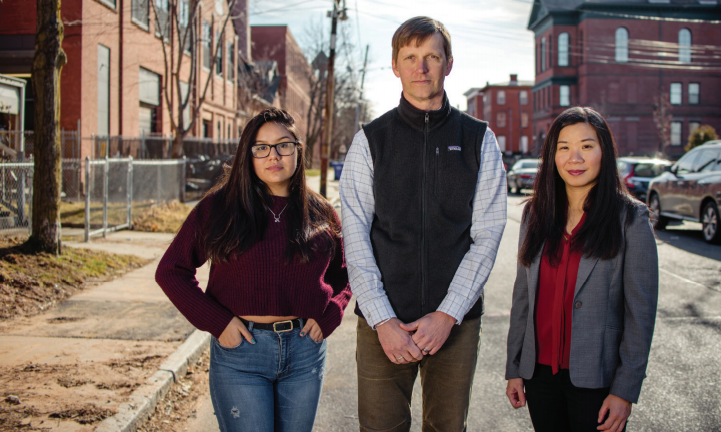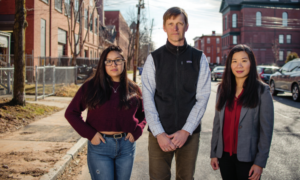 Barrientos said it is important to pay her experience forward and help other students who are from backgrounds similar to hers, she said. She has mentored elementary students in Connectikids, a nonprofit youth development organization that focuses on educating, enriching, and empowering Hartford's youth; participated in Trinity's Community Action Gateway program to develop and implement a social change project in Hartford; and served as an EMERGE fellow in Houston, through a program designed to empower and prepare high-performing students from underserved communities to attend and graduate from selective colleges and universities across the nation.
"We are proud to recognize these extraordinary student leaders and thrilled to engage with them," said Campus Compact President Andrew Seligsohn. "The experience of the last year has driven home to all of us that we need open-minded, innovative, public-spirited thinkers and doers. That is what Campus Compact is about, and the stories of our Newman Civic Fellows demonstrate it's who they are."
Barrientos is the fifth Trinity student to receive this honor. The previous Newman Civic Fellows from Trinity were: Tiana Starks '21 in 2020-2021; Matthew Rivera '20 in 2019-2020; Marlén Miranda '20 in 2018-2019; and Rachael DiPietro '15 in 2015-2016. Learn more about this fellowship at compact.org/newman-civic-fellowship.