Back to News
Trinity College Sponsors Special CT Forum featuring Legendary Director Spike Lee
Trinity College is the host of The Connecticut Forum's special event featuring Spike Lee, best known for groundbreaking and acclaimed films such as Do the Right Thing, Malcolm X, and When the Levees Broke. On Saturday, November 9, The CT Forum, in partnership with The Bushnell, will welcome the Academy Award-winning writer, producer, director, actor, and professor for a live,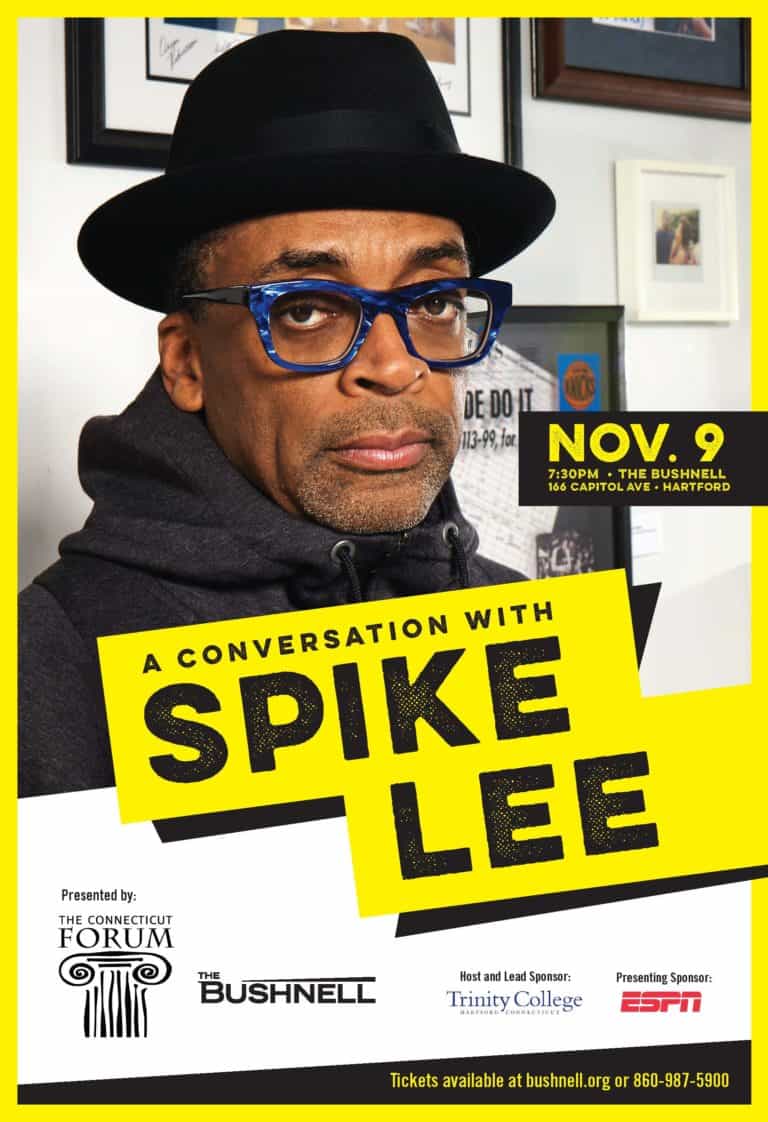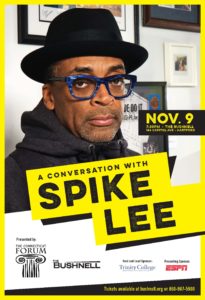 unscripted conversation, in which Lee will discuss his more than 30-year professional career in the film industry. The event will be held at 7:30 p.m. at The Bushnell.
"A Conversation with Spike Lee" is one of The CT Forum's special showcases outside of its regular four-event season. Trinity College is the lead sponsor and ESPN is the presenting sponsor. The sponsorship is in collaboration with Cinestudio, an independent theater on Trinity College's campus, which is celebrating its 50th anniversary.
"Trinity College has a long history of community engagement that enhances the educational experience for our college community," said Trinity President Joanne Berger-Sweeney, who will also give welcome remarks at the event. "Spike Lee's films have been known to create powerful discussions in America. His films are innovative, bold, and courageous. I'm certain this dialogue will enlighten and engage audiences, as his films have done for years."
In this candid conversation, the filmmaker will take audiences behind the scenes of his most iconic movie movements, share clips from his film career, and recount stories and lessons from his life. The discussion will be moderated by journalist and author Alison Stewart, host of WNYC's "All of It."
Tickets are from $19.50 to $79.50 and can be purchased at The Bushnell Box Office at www.bushnell.org or 860-987-5900.