Back to News
Trinity College Professor Craig Schneider Wins Phycological Society of America Award of Excellence
The Phycological Society of America (PSA) recently named Craig Schneider, Trinity College Charles A. Dana Professor of Biology, Emeritus, as the 2020 recipient of its Award of Excellence (AoE). The award is the society's highest honor, recognizing a lifetime of research, mentoring, and service to the society and science at large. Schneider becomes the first scholar from a small college to be awarded the AoE.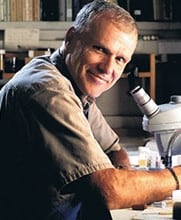 "The breadth and depth of his work has been a boon for tropical phycologists over the last 30 years," said Dale Casamatta, President of the Phycological Society of America and biology professor at the University of North Florida.
Schneider, who retired from teaching in 2019, worked at Trinity College for 45 years. Throughout the past 25 years, he frequently traveled to Bermuda, using SCUBA diving to collect members of the marine algal flora. Schneider said he would dive several days a week, twice or more daily, and then process the specimens and their DNA to bring back to his Trinity lab for analysis with his undergraduate research assistants. While Schneider's work has been primarily focused in Bermuda, he has also worked extensively in the southeastern United States. Using phylogenetics and systematics of tropical marine algae, primarily red algae (Rhodophyta), Schneider has found a great number of new species and genera over the course of his long career. According to the society, algae are the most significant collection of photosynthetic organisms on the planet, responsible for over half of Earth's oxygen production and major contributors to planetary carbon and nitrogen fixation.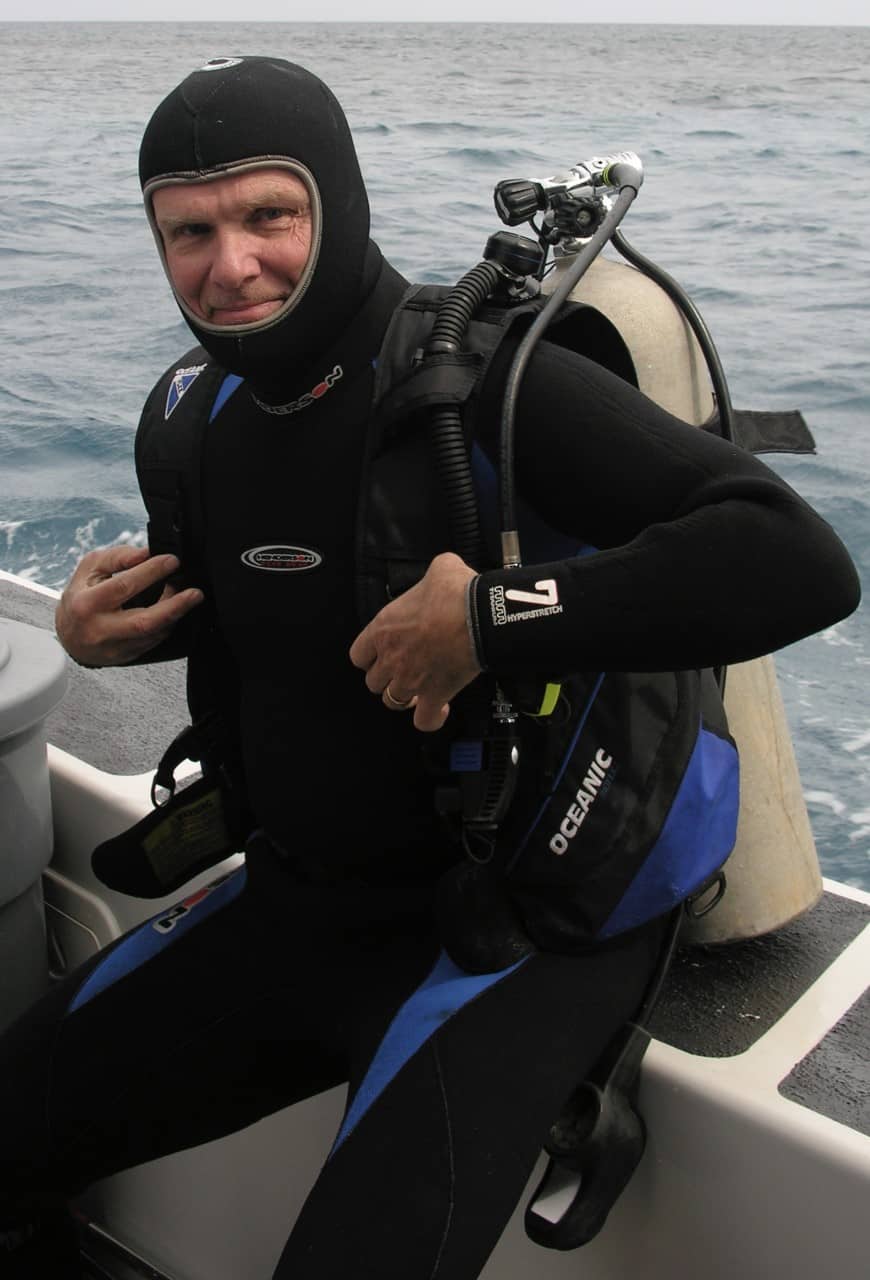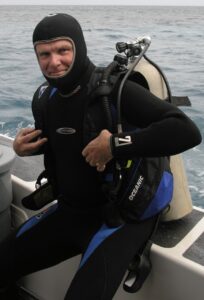 "I was in shock to receive the PSA Award of Excellence. This isn't something you expect for yourself," said Schneider. "It's highly competitive and you don't need to be a member of the society to win. I'm deeply honored."
The PSA also recognizes Schneider's commitment to undergraduate mentorship in teaching and authorship, as many of his former Trinity students have gone on to study algae in a professional capacity.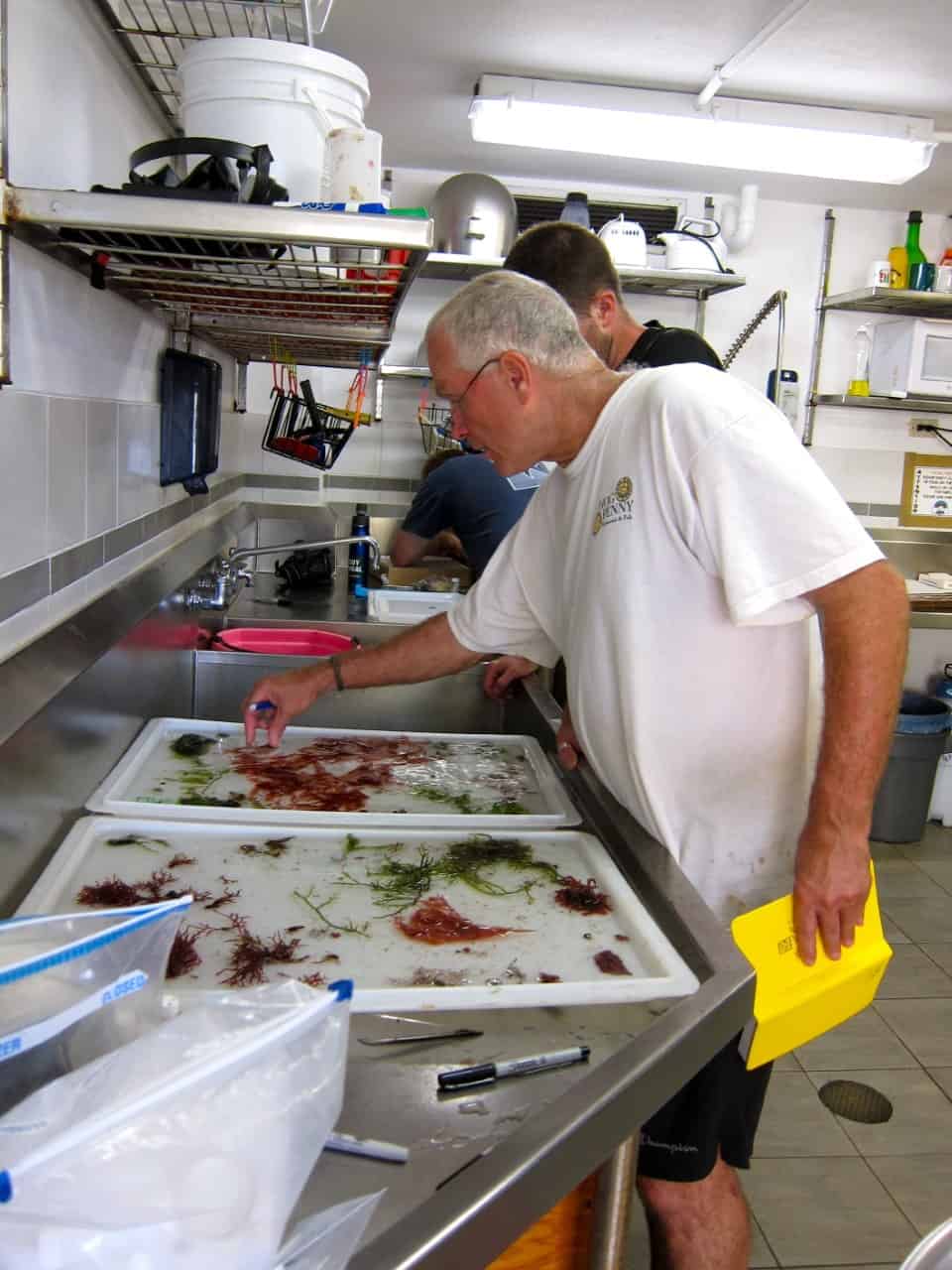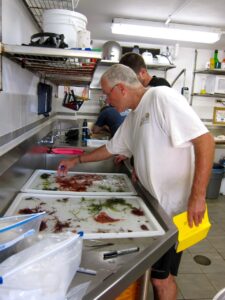 "Dr. Schneider, or 'Doc' as his students know him, has dedicated a career to studying and describing the biodiversity of seaweeds," said Chris Lane, a biology professor at the University of Rhode Island and a Trinity College Class of 1999 alumnus. "But more than that, he has been dedicated to involving undergraduate students in experiential research throughout his career, publishing many research papers with students and former students. His combination of scholarly output and involvement of generations of undergraduates in research make him well deserving of this award."
Schneider's previous awards include the Trustee Award for Faculty Excellence at Trinity College, 2016; the Frank Shipley Collins Award from the Northeast Algal Society, 2003; and the Distinguished Alumnus Award from Gettysburg College in Gettysburg, Pennsylvania, 2000, among others.