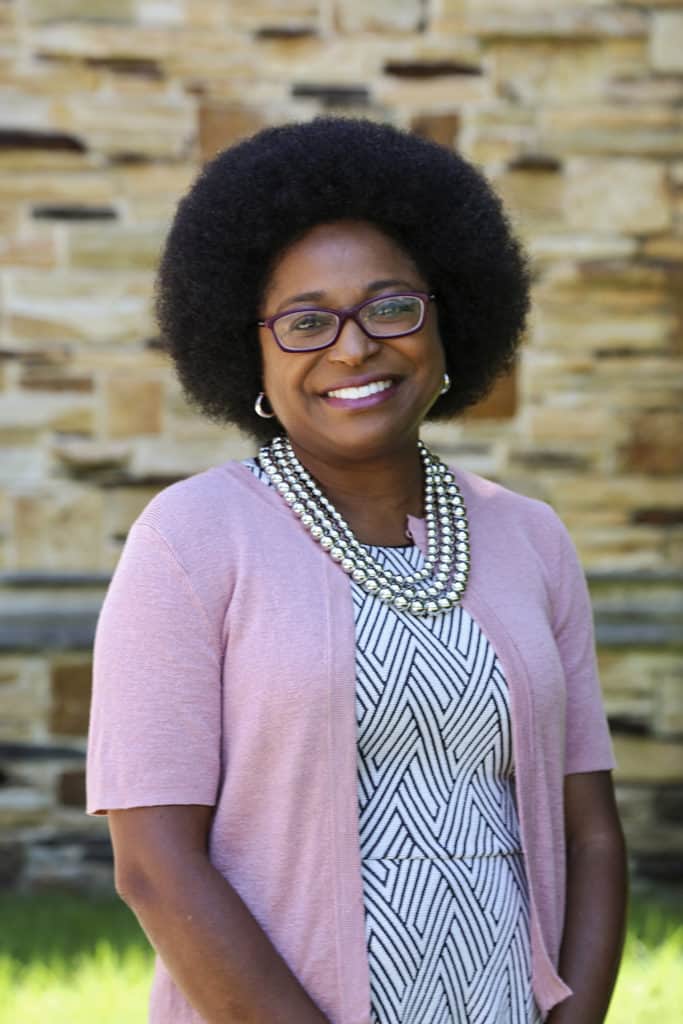 Hartford, Connecticut, June 5, 2018 – Trinity College President Joanne Berger-Sweeney has announced the appointment of Anita A. Davis as the College's next vice president for diversity, equity, and inclusion. Reporting to the president, Davis will join Trinity in September 2018, taking over in the role of chief diversity officer from Karla Spurlock-Evans, who is retiring this month after leading Trinity's Office of Multicultural Affairs since 1999.
Davis comes to Trinity from the Associated Colleges of the South (ACS), where she currently serves as director of diversity and inclusion for the ACS consortium of sixteen colleges and universities. She also is a tenured associate professor of psychology at Rhodes College in Memphis, which, like Trinity, is one of a small number of liberal arts colleges located in a city.
In an announcement to the Trinity campus community about the appointment, Berger-Sweeney highlighted Davis's "breadth of experience, including extensive research, publication, and teaching in the field of clinical/community psychology; her work directing and conducting workshops and training around diversity and inclusion; and her wide-ranging skills and experiences as an administrative leader." Berger-Sweeney also noted that Davis is a Memphis native who helped strengthen relationships between Rhodes College and her hometown and has "expressed a passion for engagement with our Hartford community."
Davis said, "I am excited and honored for the opportunity to serve as Trinity's vice president for diversity, equity, and inclusion. From my first interactions, the community has been welcoming, thoughtful, and inspiring. I thank the members of the search committee, students, faculty, staff, and President Berger-Sweeney for giving so generously of their time during the hiring process. I am eager to begin working collaboratively with the entire Trinity community to create a shared vision and roadmap for continuing to advance diversity, equity, and inclusion. I look forward to calling Trinity and Hartford home."
In her role with the Associated Colleges of the South, Davis's primary responsibilities have been to support member institutions in their collective and individual efforts to advance diversity and inclusion goals on their campuses and in their communities. At Rhodes College, she was the inaugural faculty director of the African American Studies Program for five years, and associate dean of academic affairs for seven years, with responsibilities including accreditation, curriculum and program assessment, faculty evaluation and mentoring, and supporting diversity and inclusion initiatives. A member of the National Association of Diversity Officers in Higher Education, Davis holds Ph.D. and M.A. degrees in clinical/community psychology from the University of Illinois at Urbana-Champaign, and a B.A. from Rhodes College.