Back to News
Tech Writer Kara Swisher Receives 2021 Moses Berkman Memorial Journalism Award
Announcement
posted
by Marshall Montner '23
Kara Swisher—who Newsweek has called "Silicon Valley's most powerful tech journalist"—recently presented a lecture called "Tech Is So Poor, All It Has Is Money" to the Trinity College community. Swisher was honored as the recipient of the college's 2021 Moses Berkman Memorial Journalism Award, which recognizes the careers of outstanding journalists.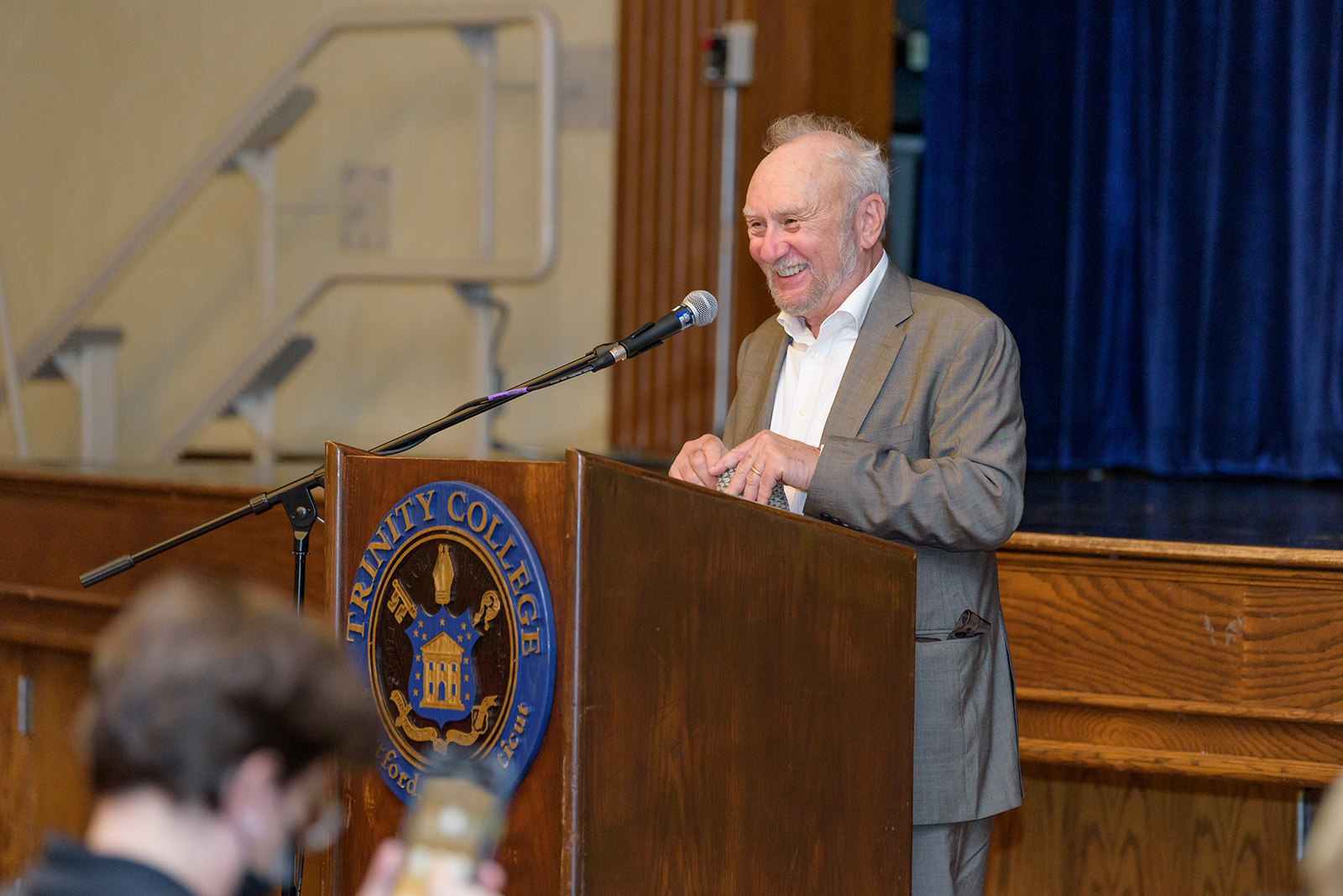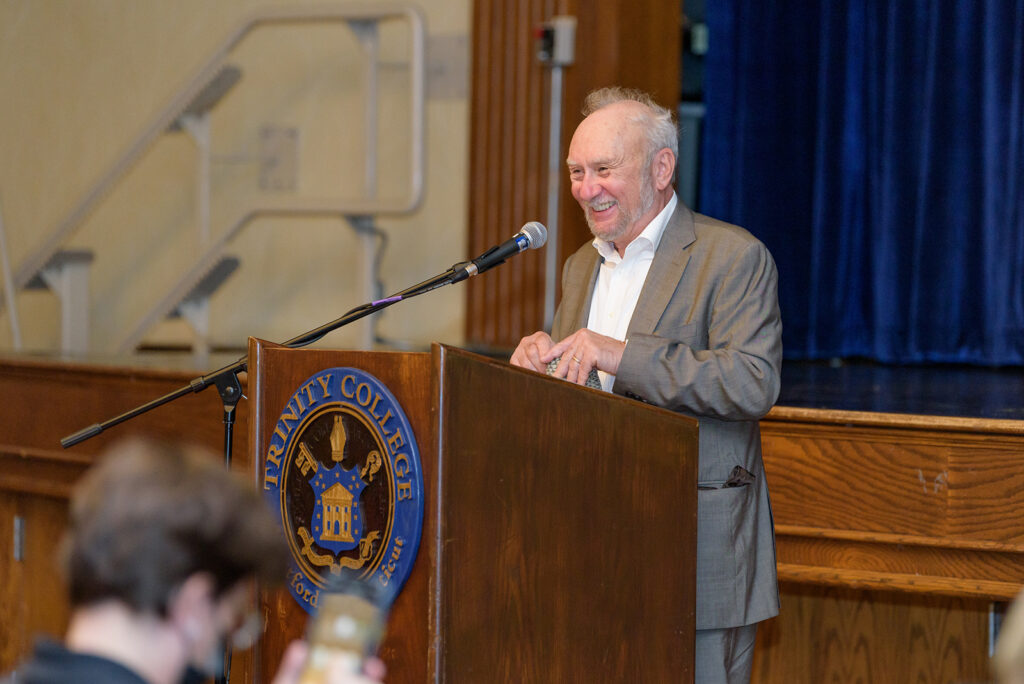 Professor of Religion in Public Life Mark Silk, director of the Leonard Greenberg Center for the Study of Religion in Public Life at Trinity, introduced Swisher and welcomed the audience to the October 21 event in Mather Hall's Washington Room. Swisher has been an opinion writer for The New York Times since 2018 and is the host of "Sway," a twice-weekly interview podcast investigating power. Since her early coverage of the technology industry, she has conducted hundreds of face-to-face interviews with powerful figures including Mark Zuckerberg, Elon Musk, Steve Jobs, Bill Gates, and President Barack Obama. She also is a contributing editor at New York magazine and co-host of the podcast "Pivot."
Swisher received her B.S. at Georgetown University's Edmund A. Walsh School of Foreign Service in 1984 and her M.S. in journalism at Columbia University in 1985. She has been covering the internet for 30 years, since she began writing about America Online for the Washington Post. Her books include aol.com: How Steve Case Beat Bill Gates, Nailed the Netheads and Made Millions in the War for the Web and There Must Be a Pony in Here Somewhere: The AOL Time Warner Debacle and the Quest for a Digital Future. This year, it was announced that Swisher is in the process of composing a two-book memoir with Simon & Schuster about her life covering technology.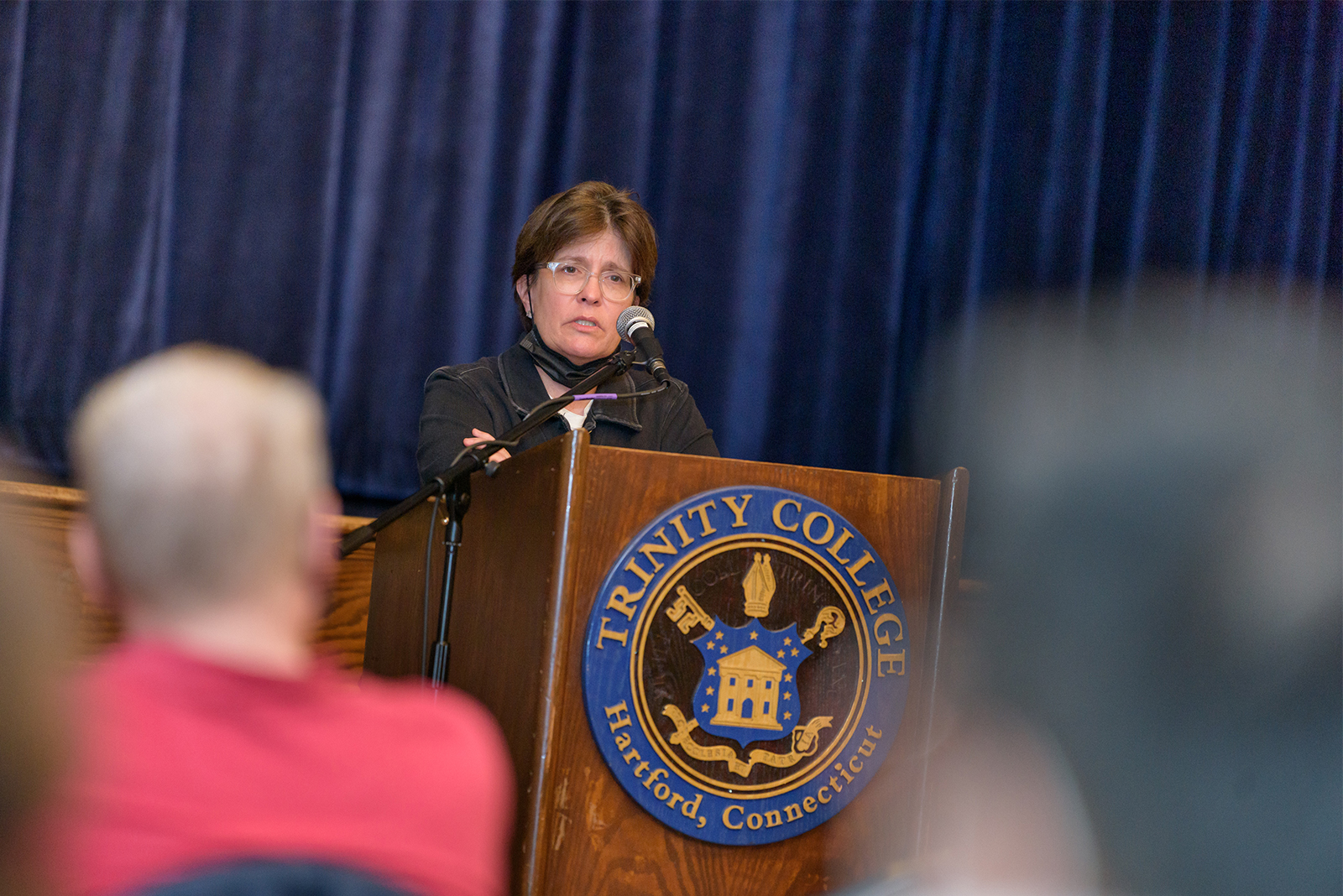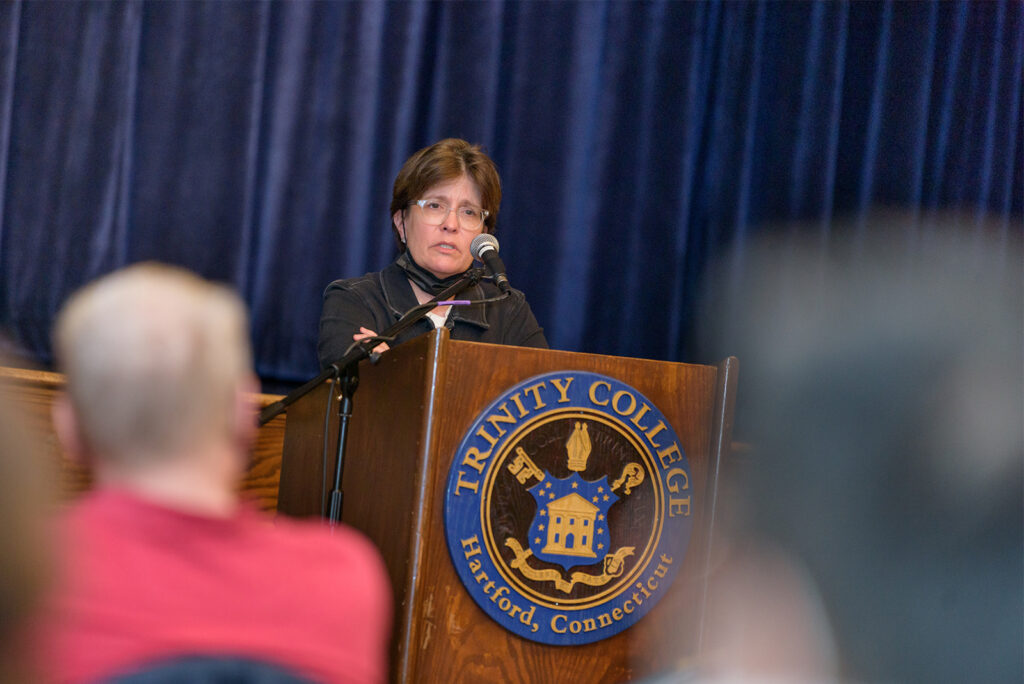 Swisher opened and closed her lecture at Trinity by reading excerpts of her memoir in progress, in which she recounts her first impressions of Mark Zuckerberg and how she believes the co-founder of Facebook is "the most dangerous person on the planet now." Swisher said she feels called to criticize individuals and companies and advocate for regulation, consumer protection, and privacy in Washington.
While Swisher argued that technology has led to corruption, inequality, and threats to democracy, she explained that technology has also helped immensely in solving some of the world's most pressing challenges. She noted that technology has led to developments in healthcare; combating the climate crisis, such as mitigation technologies in airplane fuel, electric vehicles, and homebuilding; as well as space travel, which Swisher believes is critical, as climate change will force humans to become a multi-planet species. Therefore, she said, "Technology itself should not be hated, but rather what they've done with it."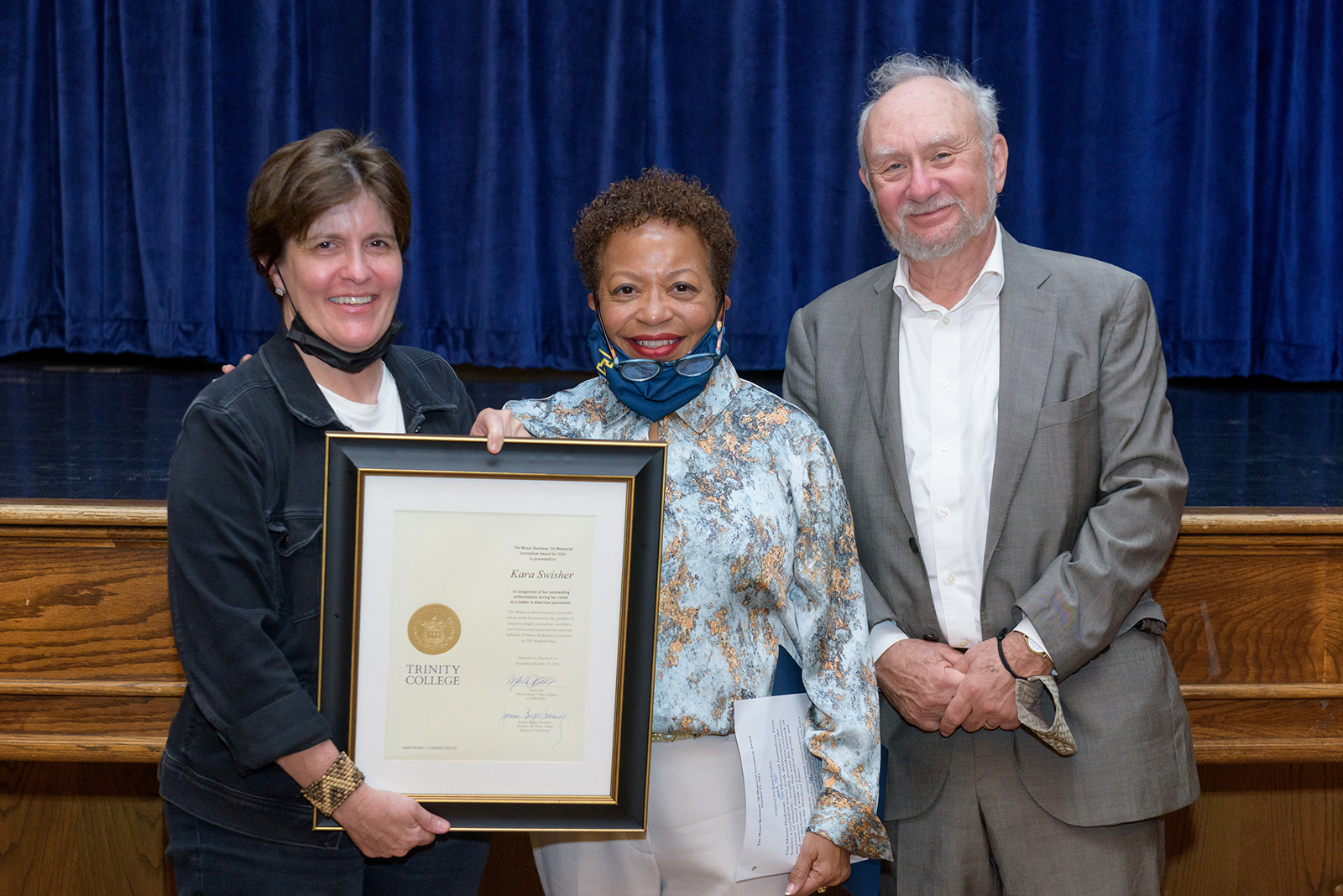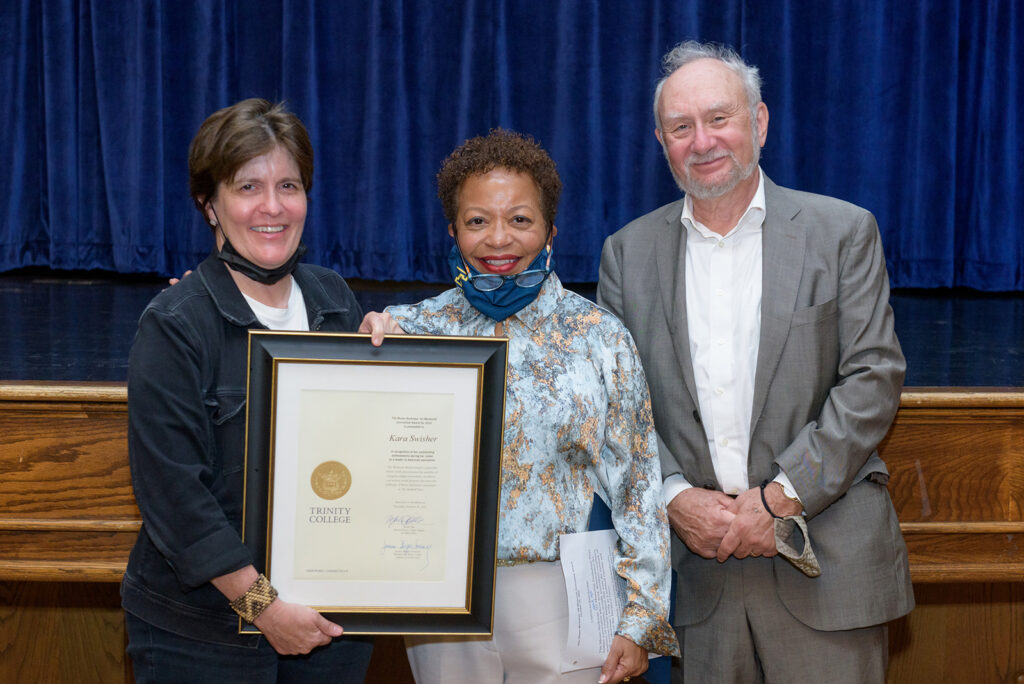 In her lecture, Swisher added that the pandemic has accelerated the use of technology through telehealth, delivery services, streaming services, working from home, and virtual education. "Technology has tripled in value since the pandemic," she said.
Upon presenting the Moses Berkman Memorial Journalism Award, Trinity College President Joanne Berger-Sweeney praised Swisher for her integrity, journalistic insight, and her fierce advocacy for what is right, as lives continue to be transformed by technology.
Swisher's lecture was followed by a question-and-answer session that provoked conversations about "Super Apps," the value of data, and the need for a cultural difference alongside technological change.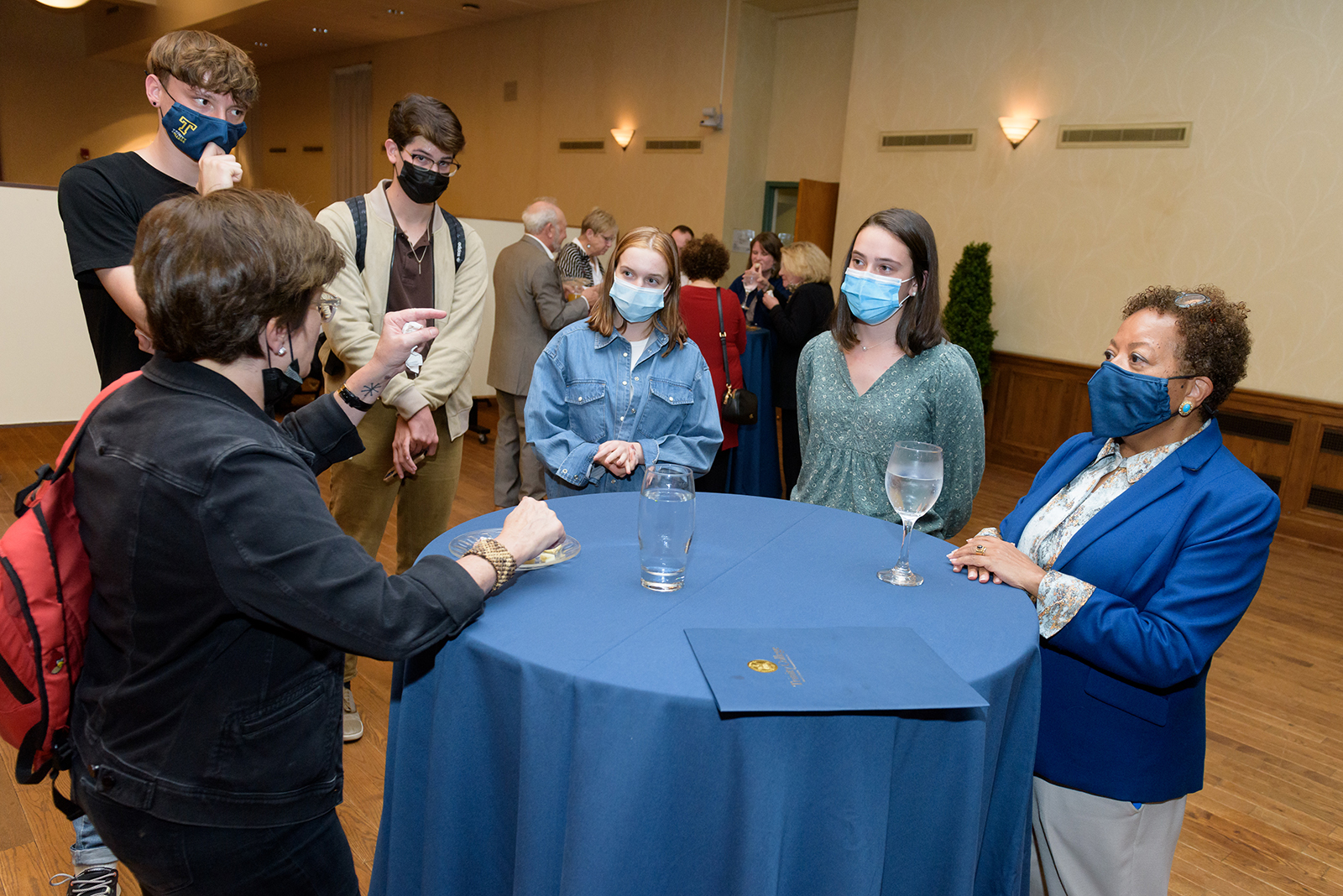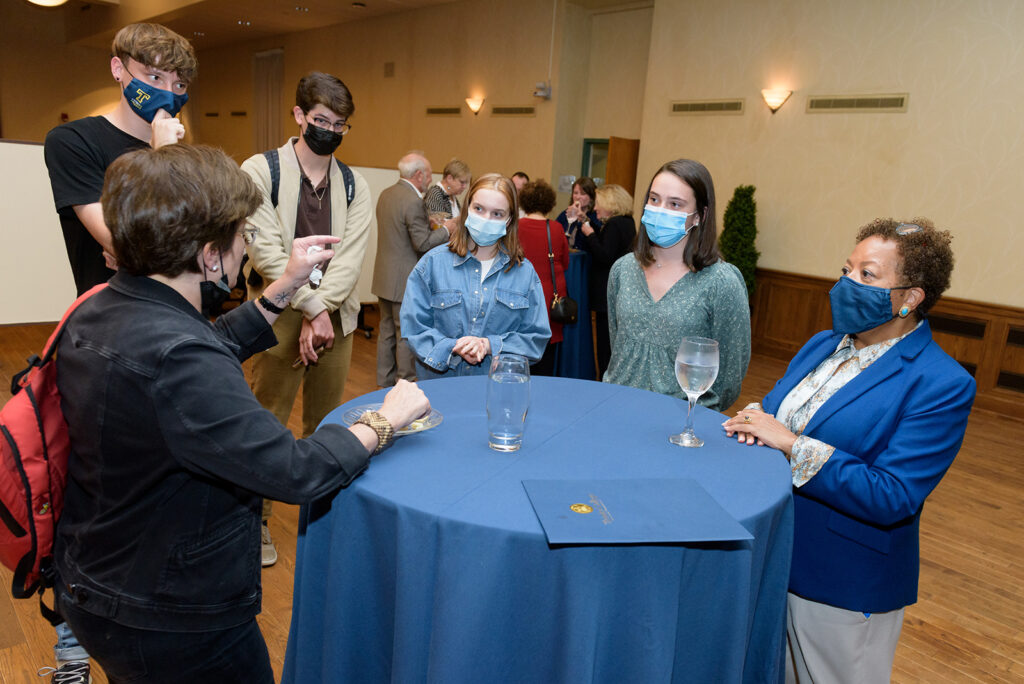 After attending Swisher's talk, Dzima Bartosh '25 said, "It is incredibly fascinating how interconnected the world is, especially the tech world. Although it was discouraging to hear about the greed and negativity in this vast industry, I am optimistic that technology can be used to create positive change. I feel inspired to take more computer science courses after this lecture."
The Moses Berkman Memorial Journalism Award is sponsored by The Moses and Florence Berkman Endowed Fund at Trinity College in honor of the late Moses Berkman, Class of 1920. Moses Berkman was a journalist who served the Hartford Times as a political correspondent, columnist, and editorial writer from the early 1920s until his death in 1956. The award is given every two years by Trinity's Program on Public Values.
Listen to Swisher's "Sway" podcast here and read her most recent New York Times stories here.