Back to News
Summer Student Researchers at Trinity Studying Brain Injuries in Domestic Abuse Survivors
Academics
posted
by Bailey McKeon '22
Pioneering the study of brain injuries experienced by survivors of domestic violence, the ReMIND Lab at Trinity College brings attention to the effects of domestic abuse that are invisible to the eye. Charles A. Dana Professor of Psychology and Neuroscience Sarah A. Raskin and her student researchers diagnose participants and provide them with proper care and resources. The challenge the lab has faced this summer has been adapting its methods to new COVID-19 health and safety protocols.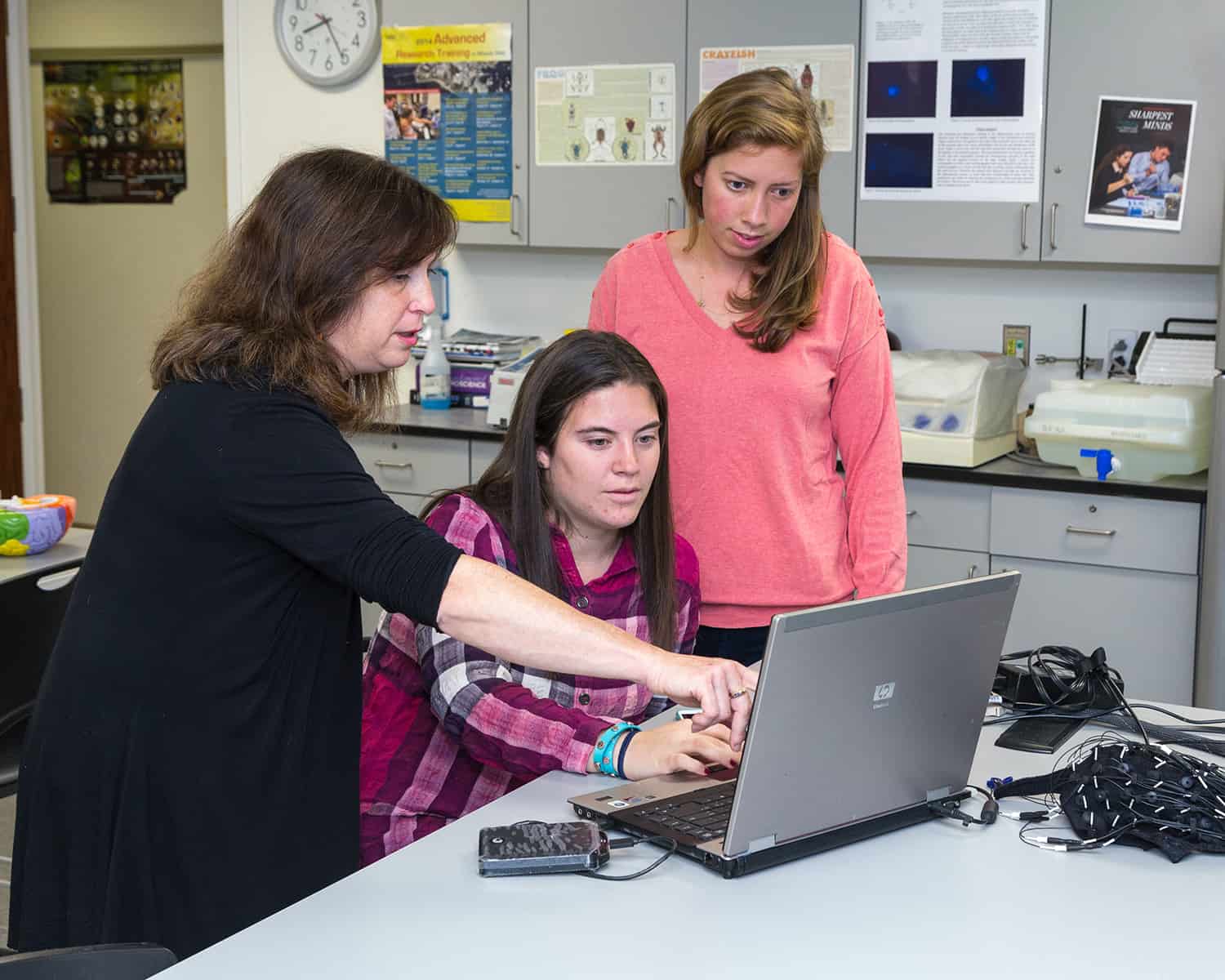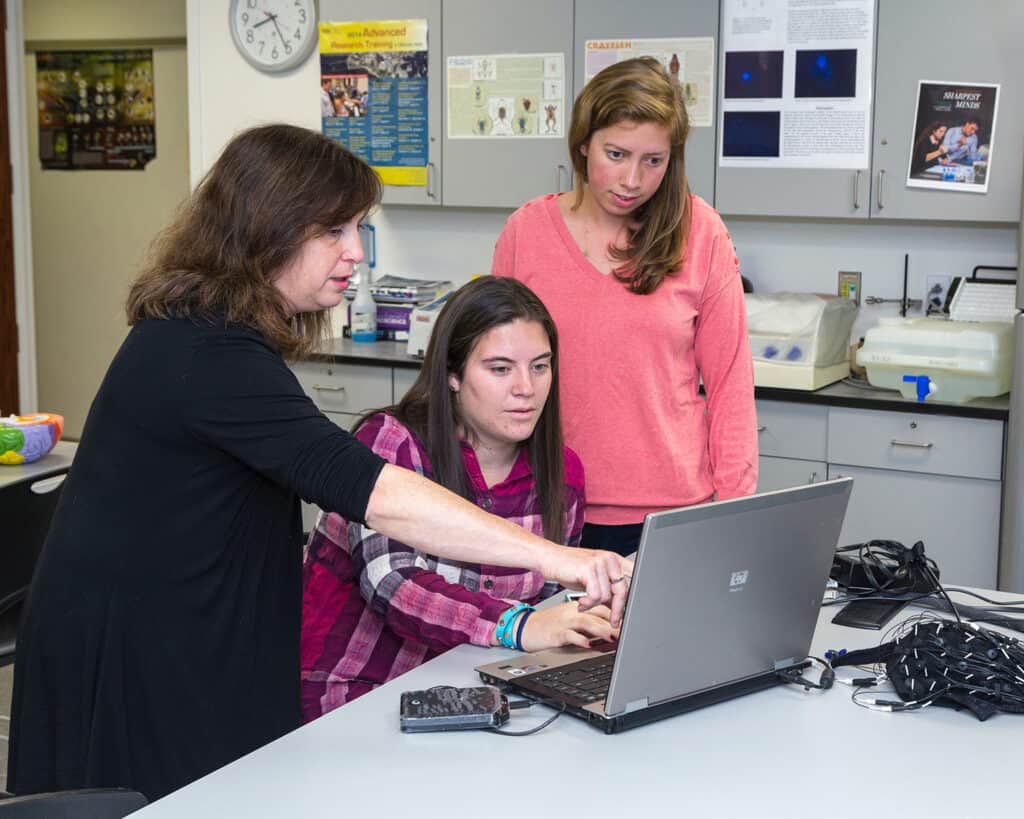 "Brain injuries as a consequence of domestic violence are rarely studied," Raskin said. "Women in these situations of abuse are usually overwhelmed by many worries and rarely think about the possibility of sustaining a brain injury." Raskin believes that receiving medical attention sooner would prevent the exacerbation of injuries. "One of the main goals of the lab is to get the word out that brain injuries are a possible consequence of domestic violence. If we can equip health care professionals and other occupations that aid survivors of domestic violence to check these survivors for brain injuries during the first appointment, these women can receive proper medical help and resources much earlier," she said.
The ReMIND Lab focuses on providing feedback on any possible brain injury, resources, and care to women in the Hartford area, who are the participants of its current study. "The lab is phenomenal because it connects us with the community," said Dorothy Anika '22, one of Raskin's student researchers. "Professor Raskin finds survivors to help within our area, allowing us to reach out and provide resources, safety, and love to those that we share a city with." In this work, the lab becomes a two-way street; as Raskin and her student researchers help survivors, the survivors help the research team further define research questions and learn more about the brain.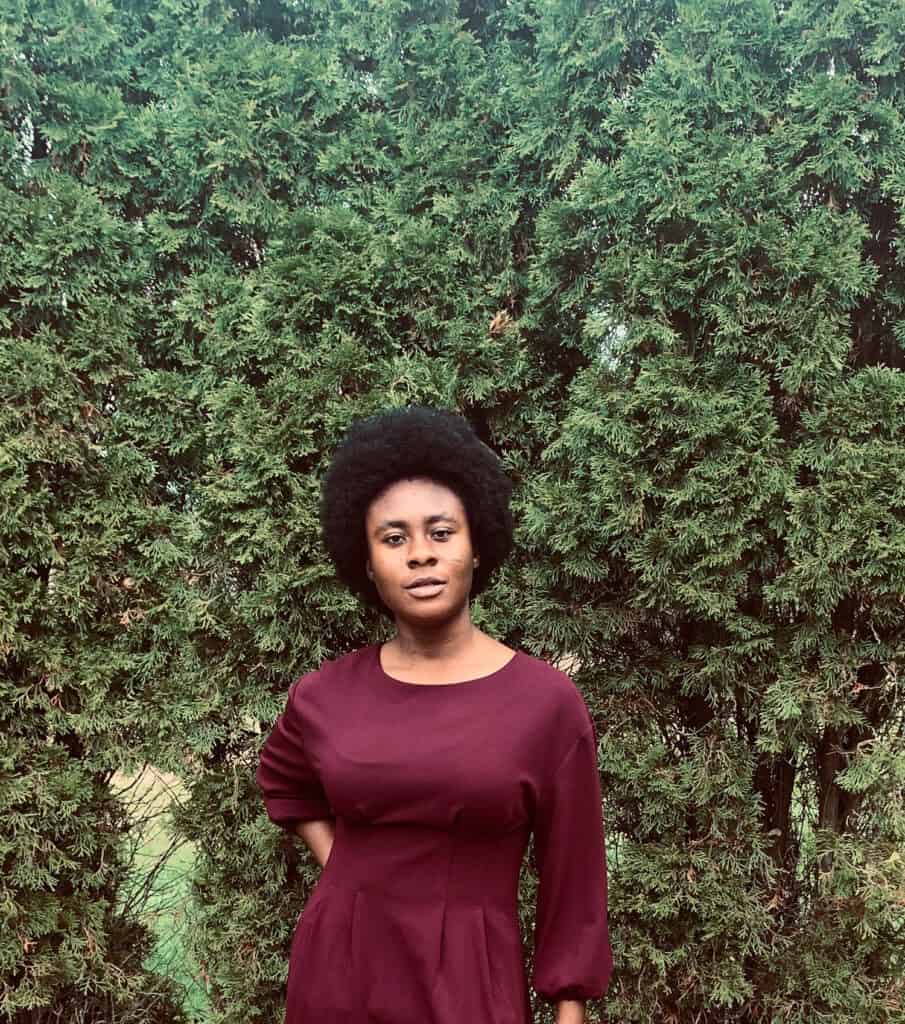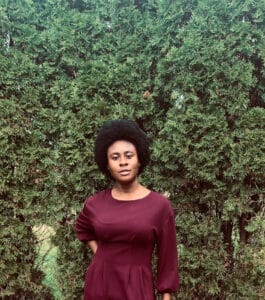 Anika and Blessing Njoku '23, another student researcher, have been working over the summer to adapt their research methods to COVID-19 restrictions, which have prevented them from meeting with participants in Hartford face-to-face. "We shifted gears and made an online survey, which we are uploading to our website and sending to domestic violence shelters," Njoku said. "COVID-19 showed us that we need to be versatile. We still need to provide care for these survivors despite any limitations." Because of these adaptations, Anika and Njoku have been able to expand the pool of participants through virtual outreach by sending the online survey to domestic violence shelters beyond Hartford, specifically to other areas of Connecticut as well as New York City. The research team also is conducting research over the phone and through Zoom, in addition to sending materials and resources to participants' homes.
Njoku and Anika became involved in the ReMIND Lab after hearing about various on-campus research opportunities during their first year on campus through Trinity's Interdisciplinary Science Program (ISP). The program focuses on getting students interested in science and medicine started on research early in their college experience. Njoku and Anika were intrigued by Raskin's focus and joined her lab to gain valuable research experience and expand their knowledge in an area of study they are passionate about. Last semester they worked alongside recent graduate Olivia White '20 and Michelle Mordasiewicz '22, who will join them again in the lab this fall.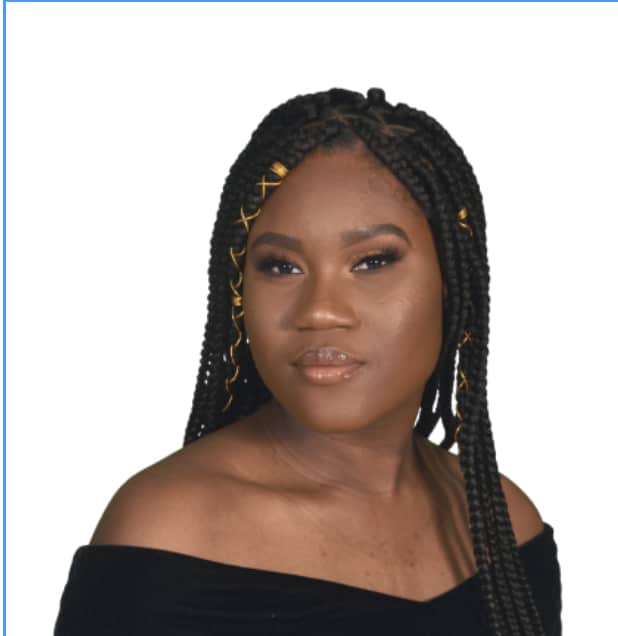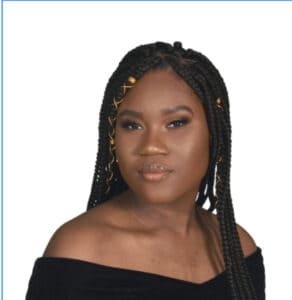 Both Njoku and Anika said that the most valuable things they have learned in the lab go beyond the science they can explore in a classroom. "I have mainly learned patience," Njoku said. "When you are working with real people who have real concerns, being patient with them, explaining to them what you are using their research for, and taking the time to answer their questions with care goes a long way."
Anika added, "It's a privilege to work in this lab. Professor Raskin helped me learn beyond the classroom, and that's a beautiful thing. She's is always there to support us, but leaves us to work independently. I've learned to communicate, not only with the participants of the lab, but with Professor Raskin and my peer researchers as well."
To learn more about neuroscience at Trinity, click here.