Back to News
As a Summer Intern for TED in NYC, Student Gains Experience that Aligns with Her Aspirations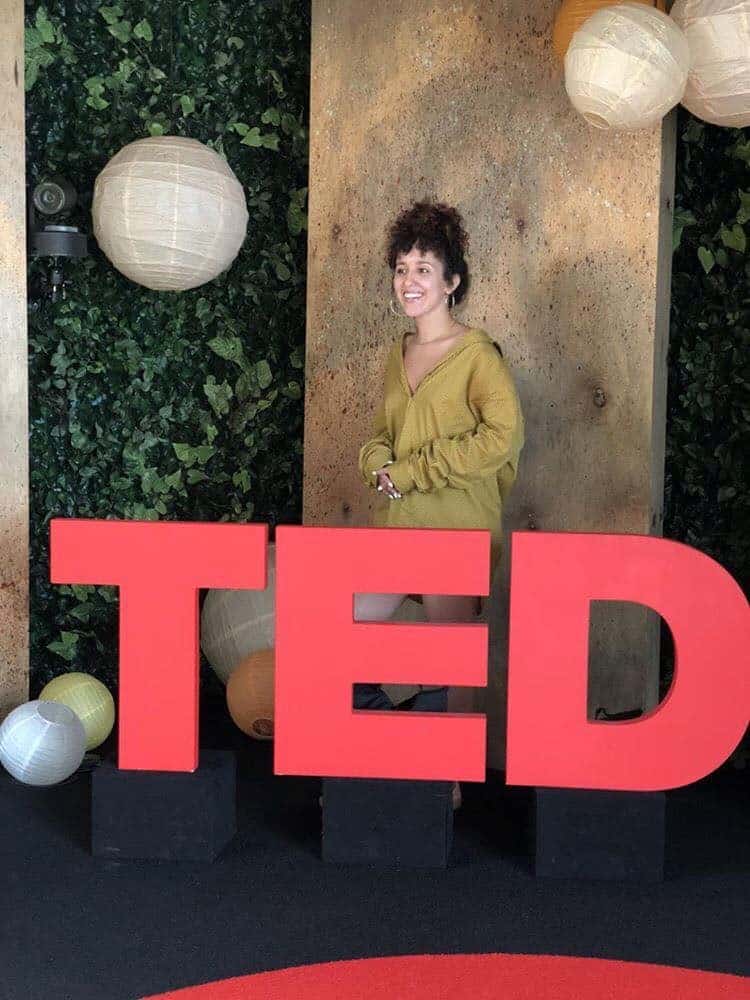 Trinity College student Imane Bounana '20 spent her summer in New York City, interning with the TED Fellows program. An international student from Morocco, Bounana is double majoring in international studies and French studies and minoring in writing, rhetoric, and media arts. She has worked for several Trinity departments, including Ferris Athletic Center, the Information Services Help Desk, and Campus Safety, as well as in Admissions as a research assistant.
What is the mission and background of the organization you interned with, TED?
TED is a global organization and its mission is all about sharing great ideas and helping people understand the world better. Here's how they sum it up on the TED website: "TED is a nonprofit devoted to spreading ideas, usually in the form of short, powerful talks (18 minutes or less). TED began in 1984 as a conference where technology, entertainment, and design converged, and today TED covers almost all topics—from science to business to global issues—in more than 100 languages."
What were your daily responsibilities?
As a summer intern, I helped with day-to-day tasks and logistics in support of the Fellows team. I handled social media management, including the TED Fellows Facebook, Twitter, and Instagram accounts. I assisted with outreach and the launch of the TED2019 Fellowship application.
Can you describe some of the TED Fellows you met and worked with?
I had the chance to meet a singer-songwriter from Ethiopia who combines jazz, folk, and East African influences in her music. I met a Palestinian psychiatrist and psychotherapist who works to raise "the profile of mental health care as a fundamental aspect of emergency humanitarian crisis response." I also had the opportunity to shadow and interview an Indian author who writes about what it means to be gay and Indian. That was particularly interesting in light of current events in India, where the country's Supreme Court has been reexamining laws that criminalize consensual gay sex.
What was the most challenging part of this internship?
The most challenging part of the internship was creating content that people want to read.
How was this internship experience useful to you and how did it sharpen your skills?
I had the chance to learn from the TED Fellows staff about event production and how to build and run a community of leaders. Additionally, I had the opportunity to meet some world-changing Fellows. While this internship is not related directly to my academic focus at Trinity, it is connected to my personal interest in other fields, such as digital marketing. One of the most valuable skills I acquired was learning how to be a self-starter at work.
How has this internship influenced your academic focus at Trinity?
As a summer intern at TED, I had the opportunity to draft every week's social media content. This experience has encouraged me to pursue my interest in writing and I recently decided to minor in writing, rhetoric, and media arts. I am beyond happy about making the decision to pursue this minor because it aligns with my aspirations. I am looking forward to exploring what the Allan K. Smith Center for Writing and Rhetoric has to offer and building my writing confidence.