Back to News
Storytelling for Social Change: Alumnus Hosts Workshop for First-Year Students
Academics
posted
by Kelsey Brown '23
"Everyone has a story to tell," Matthew Dicks IDP'99 said to first-year Community Action Gateway students during a March 18 storytelling workshop held via Zoom.
As part of the spring 2021 "Building Knowledge for Social Change" course taught by Director of Community Learning Erica Crowley, Dicks was invited to share with first-year students the importance that storytelling has in his life and how they can use storytelling in social change initiatives.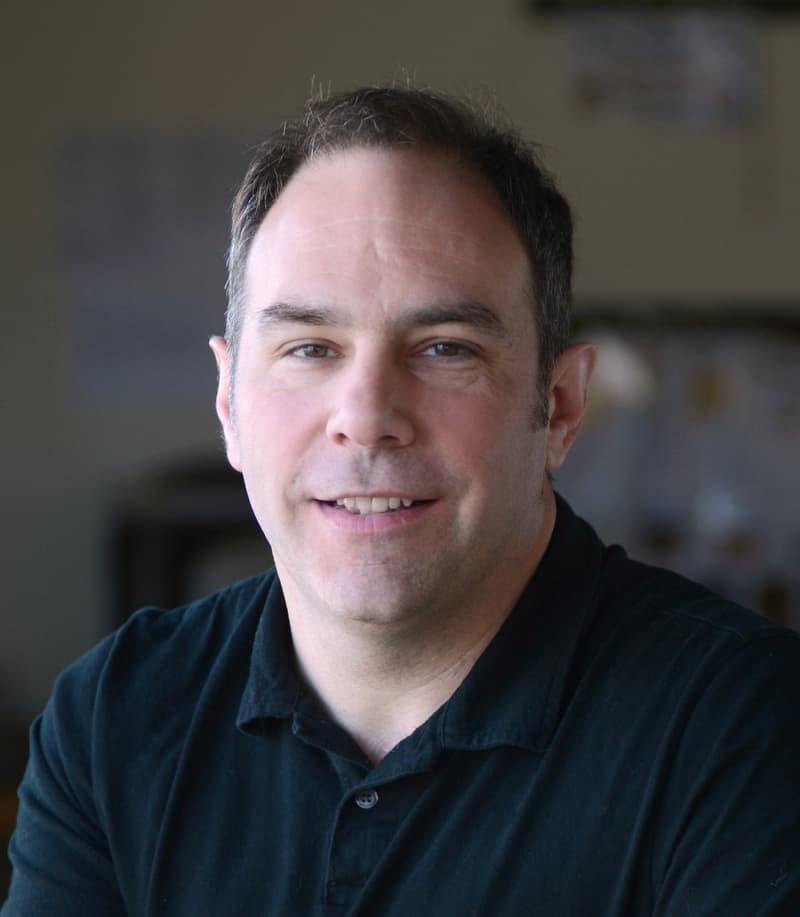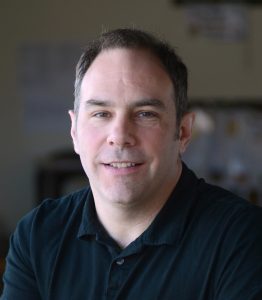 Dicks is an internationally bestselling author, podcaster, teacher, and columnist. He teaches storytelling and public speaking to individuals, corporations, universities, and other institutions around the world. He also works in Hartford through an organization called Speak Up Storytelling, which he founded to highlight professional and amateur storytellers alike.
Crowley and Dicks were connected through a past participant in the Community Action Gateway program, Catherine Doyle '23. Crowley said, "Catherine did a storytelling project last year and she reached out to me to ask, 'Who does storytelling in Hartford related to social justice?' She wanted to know more about storytelling, as well as how to use it for the issues she cares about. I told her that I would ask around, and I came across Matthew."
During the workshop, Dicks shared an anecdotes with students and guided them through storytelling as he came to understand it. Dicks said, "As I've started to take the stage, tell stories and deconstruct the process, I created strategies that will help you tell effective stories in a short period of time. A storyteller is just a decision-maker. It's a person who makes good decisions before they open their mouth, so I teach people how to make solid decisions, whether you're telling stories about yourself or you're telling stories about others. Once you learn the principles of storytelling, you can apply it to any form of communication."
Dicks shared details about how he develops trust with his audience through storytelling. "The amazing thing about storytelling is the trust that you can instantly build with other people," he said. "I am the bearer of more secrets than you could ever imagine because I tell stories. I take the stage, I express some authenticity and vulnerability, and the audience feels connected to me."
As a teacher, he uses this to his advantage. "I can easily teach long division to my 10-year-old students who like me and feel connected to me," Dicks said.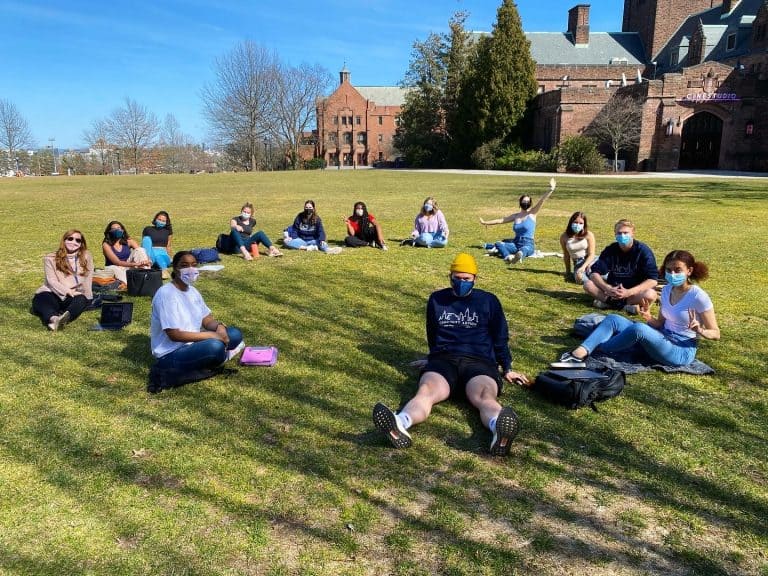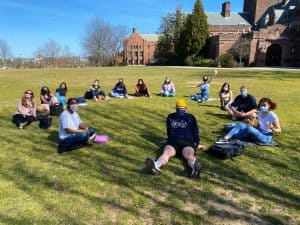 The Community Action Gateway is a program that affords first-year students the resources to engage with the Hartford community through research and social change projects. Crowley said that storytelling techniques can help build the relationships needed for social change. "Vulnerability is central to this course," she said. "So much of working in the community, whether you are doing organizing or advocacy, is about building trust. The way you do that is learning how to be vulnerable. In class, we watched Brené Brown's video called 'The Anatomy of Trust,' and one of the biggest takeaways was that trust is built in these small moments. If I am working with a partner, I'm going to show up to the rally they are holding or I'm going to go to the public hearing and testify, to say what I think. That level of putting yourself out there, taking risks, and sharing about yourself connects you with other people."
The students are working closely with several organizations on initiatives to create positive, lasting change on the city of Hartford and use storytelling as part of their strategic work. The students formed project teams to support organizations such as The Connecticut Hall of Change, NARAL Pro-Choice Connecticut and Hartford GYN Center, Mutual Aid Hartford, and YWCA Hartford.
Aarti Lamberg '24, a first-year student in the Community Action Gateway, said that she will use lessons from this workshop in her work with the Hartford community. "I'm partnered with NARAL Pro-Choice Connecticut, and we are researching how to fund reproductive resources and how to fight for reproductive rights. Being vulnerable and honest, like Matthew Dicks discussed, is the only way that people will learn to trust and connect with you. In the power that is connected to advocacy, that is crucial."
Dicks has had the opportunity to work with numerous organizations and companies around the world as a storyteller, from Brazil to a Mohawk reservation in Canada. Based on his range of experiences, Dicks said, "Please don't over-prepare. Remember what you have to say, have a plan for what you're going to say, but then, be open to change things. Be confident in knowing that as long as you're authentic and vulnerable, that's what people love. You don't need to be perfect."
Read more about Matthew Dicks here.