Back to News
Paul Mounds Jr. '07: 'I don't work in politics; I work in public service'
As the chief of staff to Connecticut Gov. Ned Lamont, Paul Mounds Jr. '07 is helping to manage the state government's response to the COVID-19 pandemic. "I always tell people, 'I don't work in politics; I work in public service,'" Mounds says.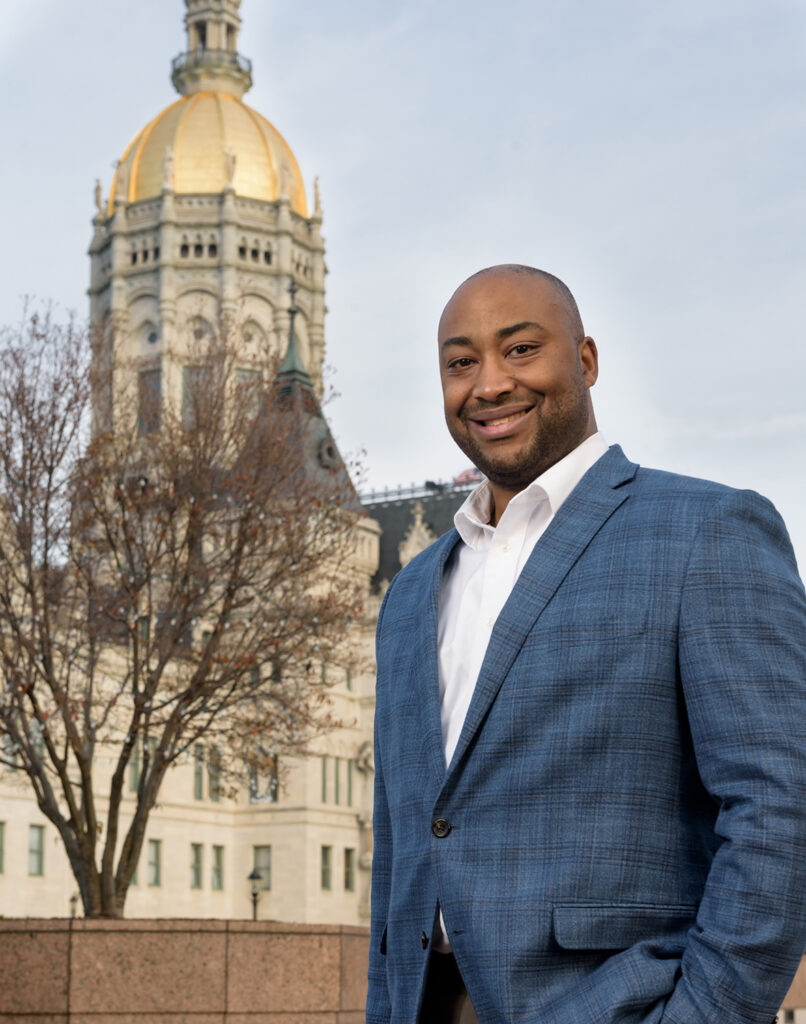 Born in Hartford, Mounds grew up knowing that he wanted to serve his community. He chose to attend Trinity because of its strong political science program and its Legislative Internship Program, which gave him early experience working at the Capitol.
He sees parallels between the ways the state and Trinity College are getting through the pandemic. "There's no playbook for this," Mounds says. "Trinity planned, but provided flexibility within their plan, to adjust. It led to the school being able to fulfill the academic mission."
Mounds has always appreciated the connections between Trinity and its home city of Hartford. "It's not just a school on the summit; it's part of the heartbeat of Hartford," Mounds says of Trinity.
"I was born in Hartford, Connecticut—just like Trinity College," he says. "I'm proud to tell anyone that I'm a Trinity College Bantam."
Watch a video interview with Mounds below: