Back to News
Charles A. Dana Professor of Fine Arts Pablo Delano Discusses 'Three Projects' and Three Places Central to his Career
To celebrate his appointment as Charles A. Dana Professor of Fine Arts at Trinity College, Pablo Delano delivered an inaugural lecture earlier this semester focusing on the three central projects of his career since arriving in Hartford.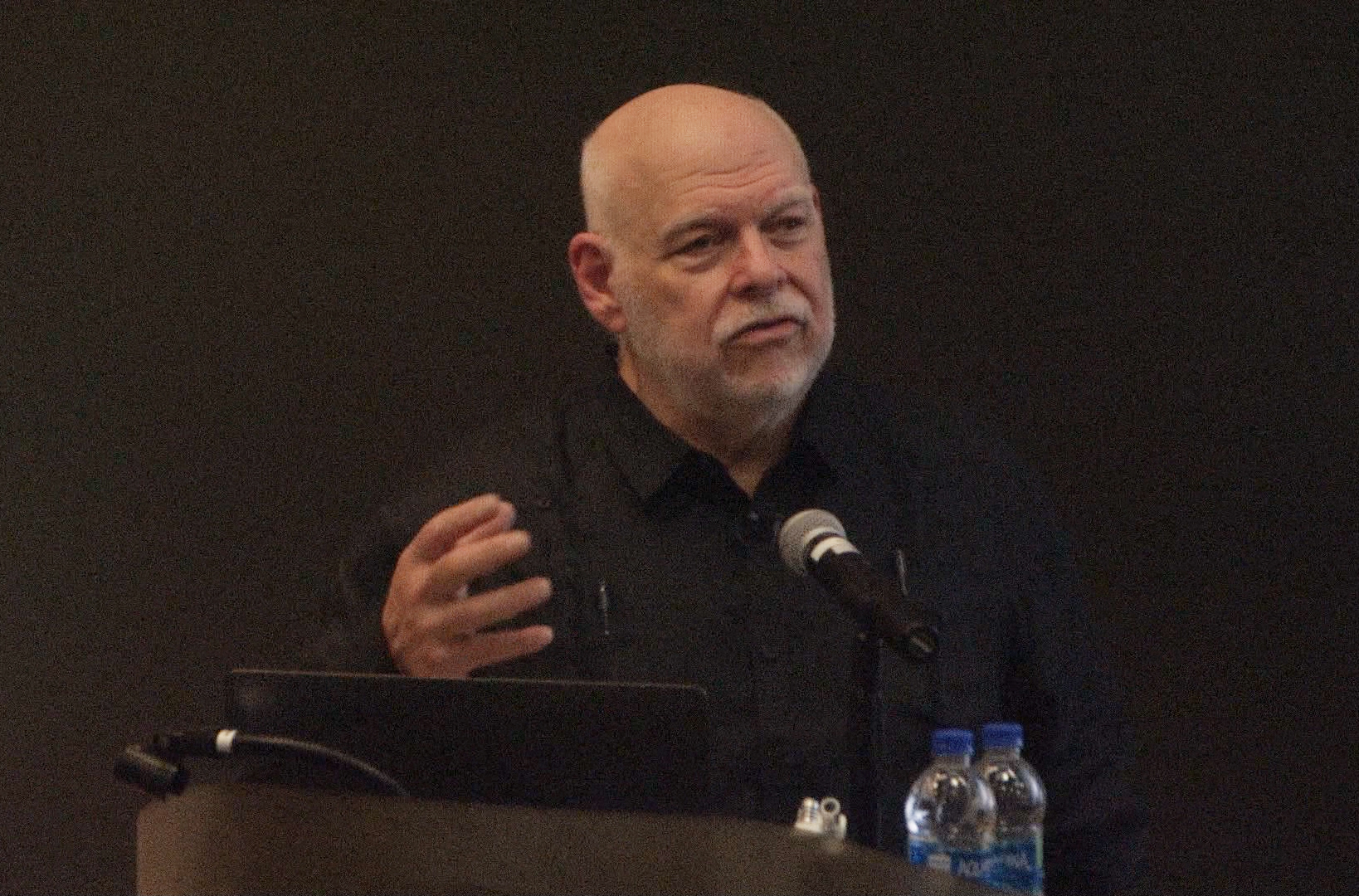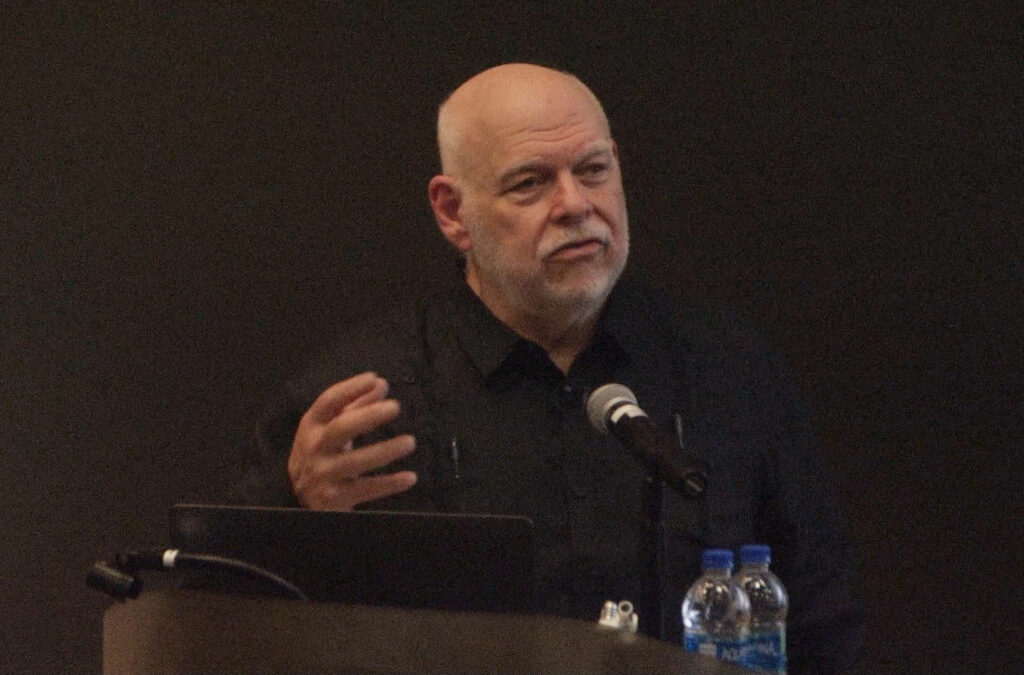 The talk, titled "The Decolonial Paintbox: Three Projects, 1996–2000," was held on October 20 in the McCook Auditorium in McCook Hall, following introductions by Trinity College President Joanne Berger-Sweeney and Dean of the Faculty and Vice President for Academic Affairs Sonia Cardenas. "Pablo's photographs have been exhibited at galleries and museums around the world and frequently featured in prominent outlets like The New York Times," Cardenas said.
Delano, who was born in Puerto Rico, came to Trinity from New York City in 1996 for a tenure-track position and the chance to build a photography program from the ground up. During the lecture, Delano discussed three projects that have been central to his work: In Trinidad, his photographic study of Trinidadian culture; Hartford Seen, a collection of photographs of Trinity's home city; and The Museum of the Old Colony, a conceptual art installation considering the colonial history of Puerto Rico.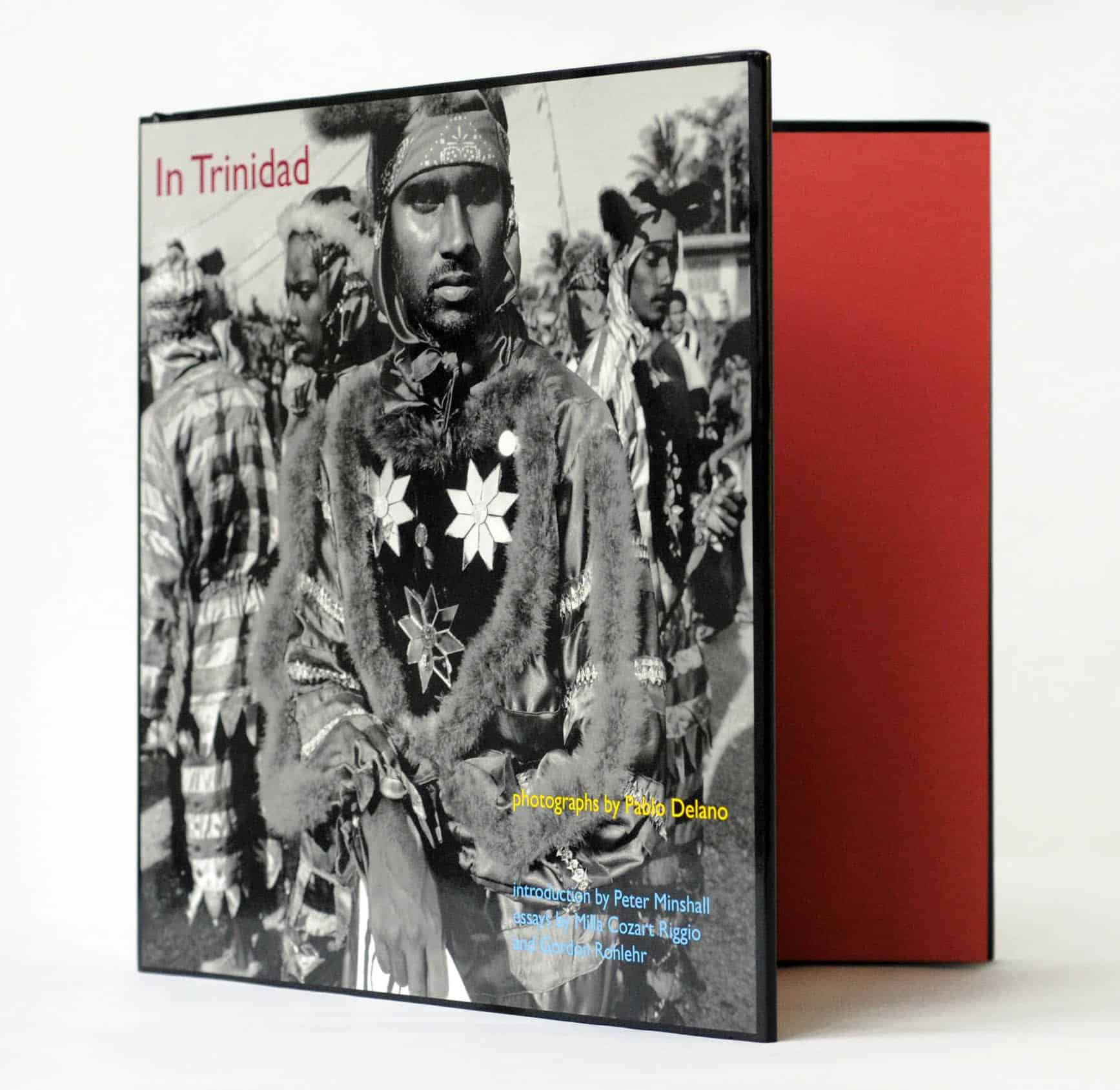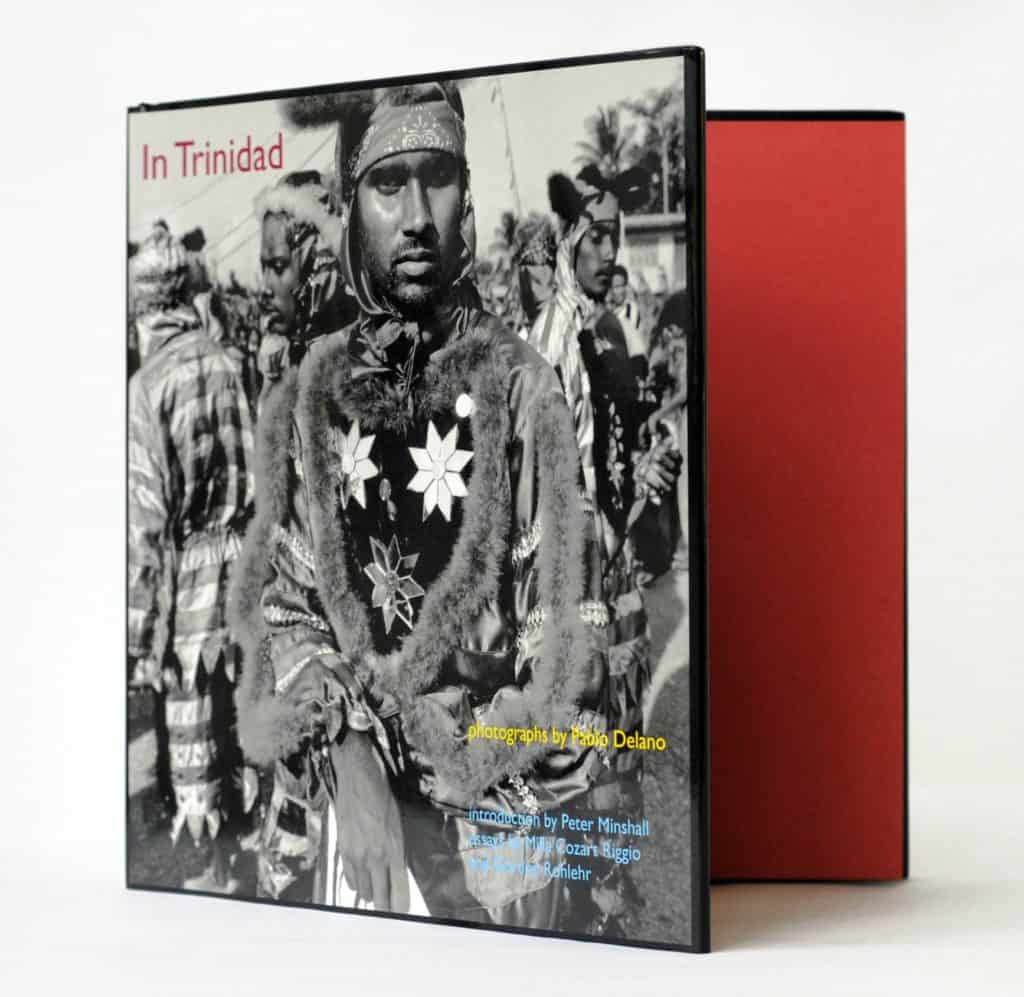 When Delano arrived at Trinity, he connected with Milla Riggio, James J. Goodwin Professor of English, Emerita, who urged him to travel to the Republic of Trinidad & Tobago. "I became so engaged with that place that I felt a strange connection like I knew it well because of my Caribbean background, and yet it was also foreign to me," Delano said.
A painter by training, Delano used black and white photography to study Trinidad for the next 10 years. He said photographing in black and white helped him see more deeply and avoid the stereotypes of the "colorful Caribbean." He noted, "Given my research objective, color would have been a distraction."
On the island, he found Trinidad to be in communion with cultural elements of his home island, Puerto Rico. However, he also observed that the independence Trinidad won in 1962 had charged its cultural identity with something all its own. He documented celebrations of diversity and cultural phenomena from Carnival to religious life, and Trinidadian citizens who ranged from performers to spiritual and intellectual leaders. "Carnival is serious and cathartic business, linked in a profound way to liberation and emancipation," Delano said in his lecture. The project has been compiled into a book, In Trinidad: Photographs by Pablo Delano.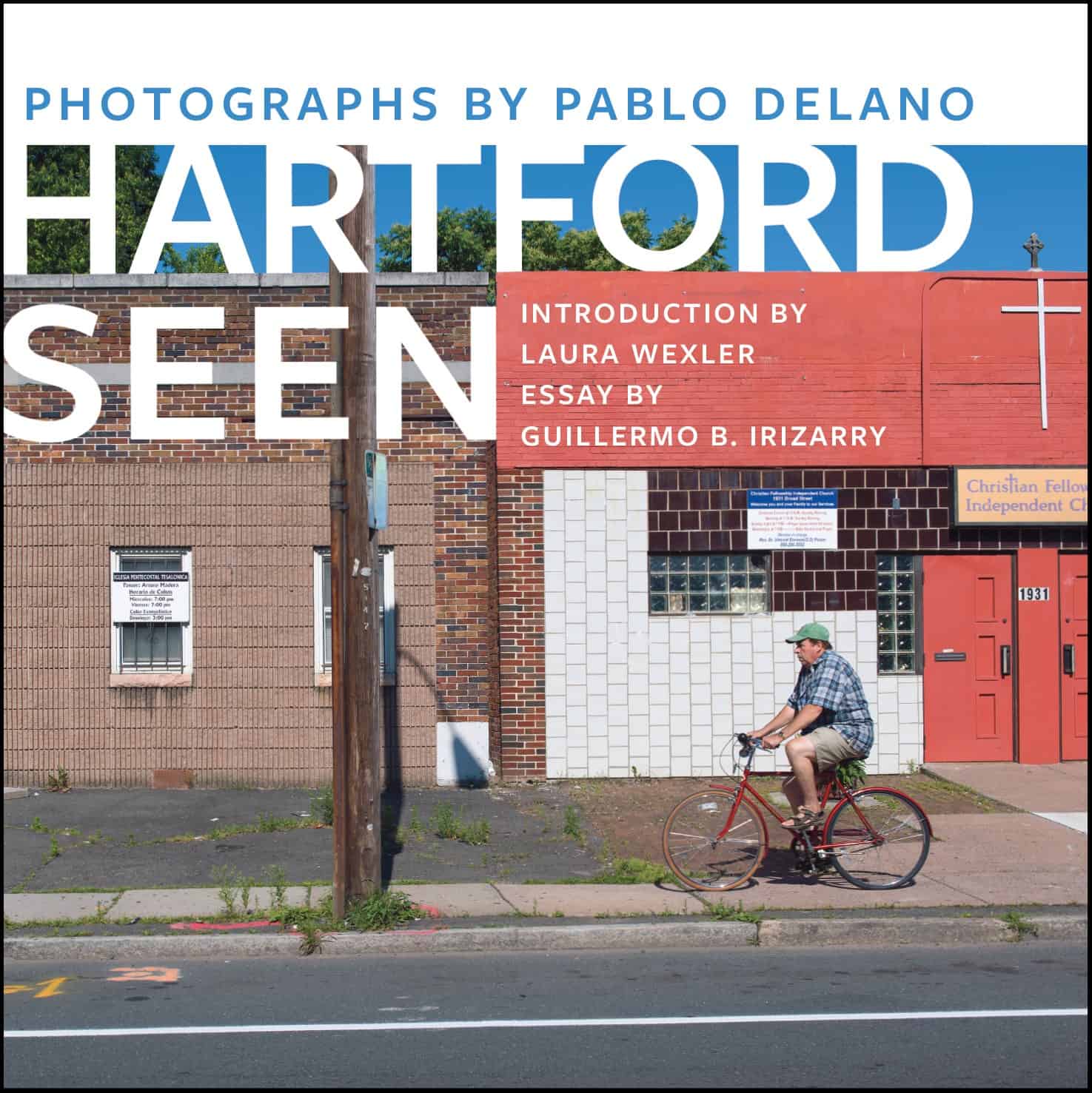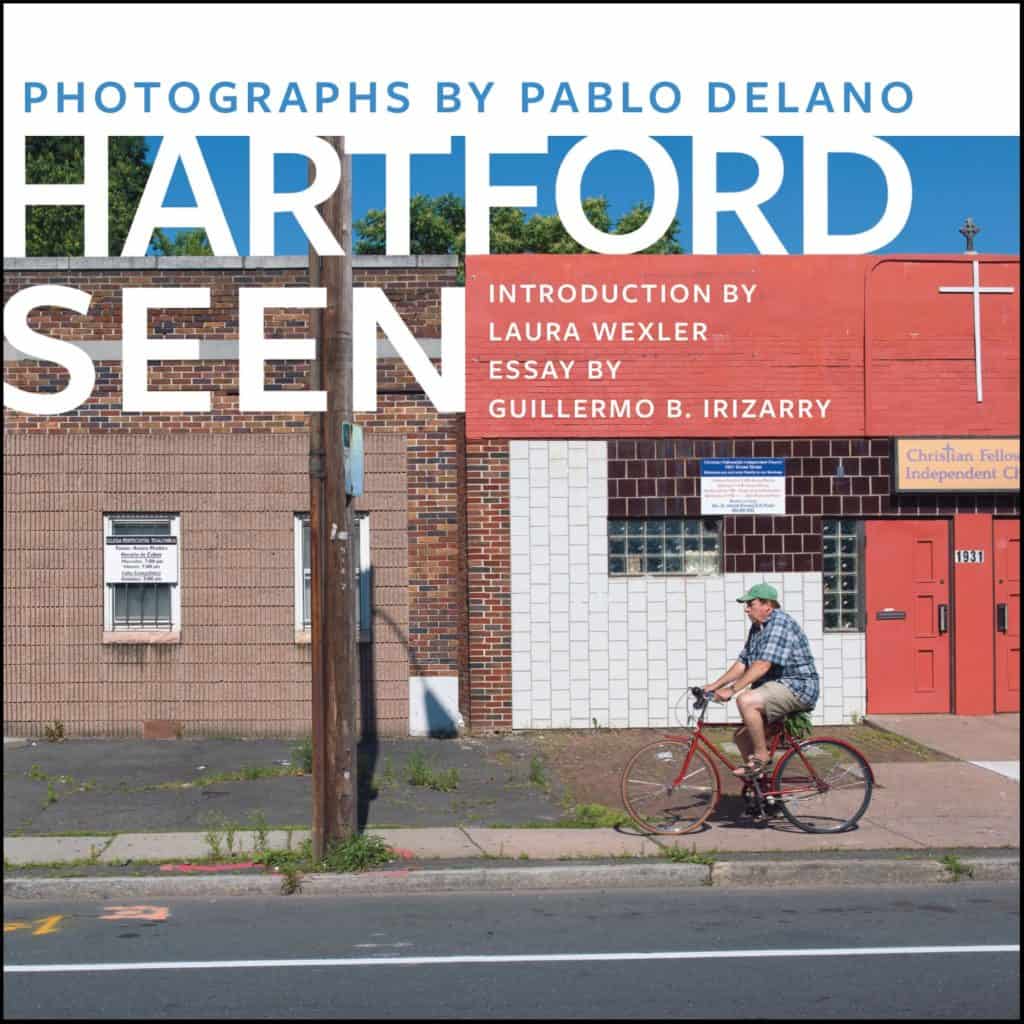 Delano has also spent time cataloguing life in Hartford, as chronicled in his book, Hartford Seen, which was published in April 2020. The project captures the particularities of Delano's adopted home city.
"Since I moved to Hartford, I had been eyeing the city with great interest. Without thinking much about it, I began to document the city," he said in the lecture. "Although I photographed the built environment, I saw the city's structures as a manifestation of a population in flux—of new arrivals, of contrasts of old and new, a Muslim city, a Caribbean city in old Puritan New England." In his photographs, color became a metaphor for the evolving city, full of new layers of paint and patterns.
In addition to the book, images from this project were shared at two exhibits in the city: at the Connecticut Historical Society and at the Hartford Public Library downtown.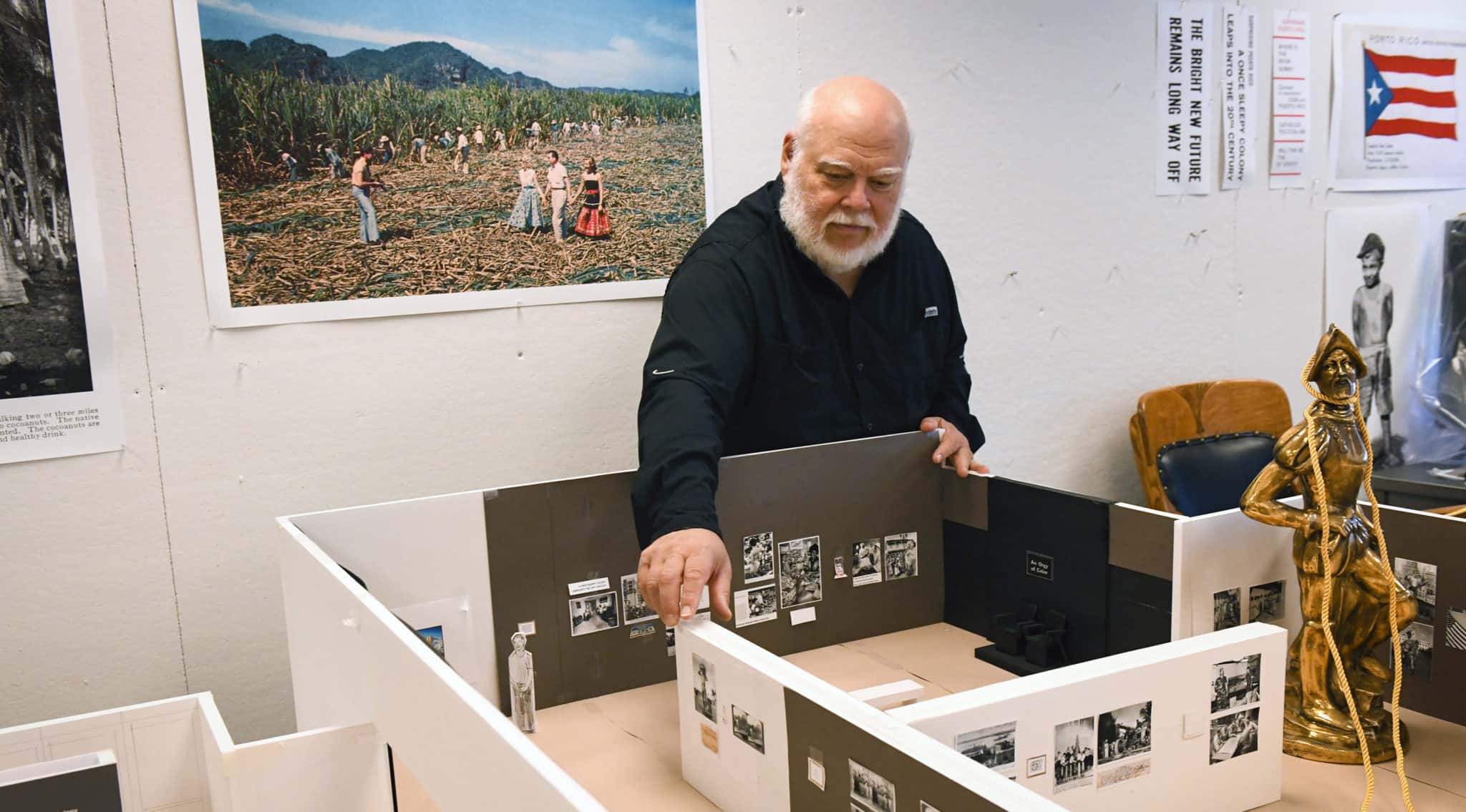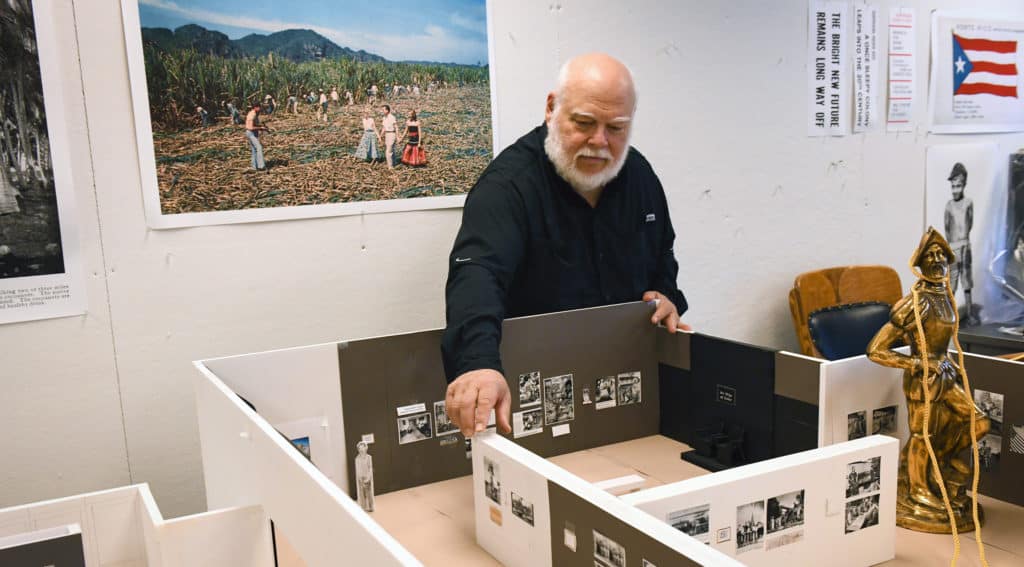 Shifting from his adopted home in Hartford to his birthplace of Puerto Rico, in Delano's most recent project, The Museum of the Old Colony, he employs the processes of appropriation and conceptual art. By using historical and archival sources, he casts an eye toward subverting a painful narrative of colonization that remains consequential in Puerto Rico, and the U.S.'s relationship to it today. "I moved to New York City to be a painter, but Puerto Rico remained with me and remains with me today," Delano said. "According to the U.S. Supreme Court, [Puerto Rico] is a possession of the United States but not a part of it."
The title, The Museum of the Old Colony, is a play on words, referencing both the island's political status and Old Colony, a popular local soft drink. Spanning more than a century of objects and images, Delano's installation illuminates the oppression of the past while alluding to the stark reality of present-day Puerto Rico. "Colonialism isn't just a historical concept when you live it or witness it," he said. The project also aims to question the complicit role that museums may have played in systems of colonialism and empire. "I wanted to examine how museums hold power and that every decision of how museums are configured is informed by systems of power and class and politics," he said in the lecture.
The installation has been exhibited in a number of museums, including at its permanent home at Museum of Contemporary Art in San Juan. The work continues to grow as Delano adds new images, text, video, and objects.
See a video recording of the lecture here.