The 14th annual Trinity International Hip Hop Festival returns to Trinity College Thursday, March 28, through Sunday, March 31, 2019, with soul/hip hop duo OSHUN headlining the Main Concert on Saturday night. The weekend-long festival is free and open to the public.
Since the release of their debut mixtape, ASASE YAA, in 2015, OSHUN has amassed an impressive global following with their Afrofuturistic style and sound. Media outlets such as Billboard, Rolling Stone, The FADER, Viceland, Huffington Post, NPR, Essence, and Vogue have recognized the duo.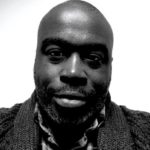 Opening the festival on Thursday, March 28, Harry Allen, a pioneer in the field of hip hop journalism who served as Harvard University's 2016-17 Nasir Jones Hip Hop Fellow, will deliver the keynote lecture from 12:15 to 1:20 p.m. in Mather Hall, Terrace Rooms B and C. In a talk titled "Shooting the Enemy: My Life in Pictures with the People Who Became Public Enemy," Allen will reflect on his friendships with the artists who would later form one of the most influential rap groups in the history of hip hop.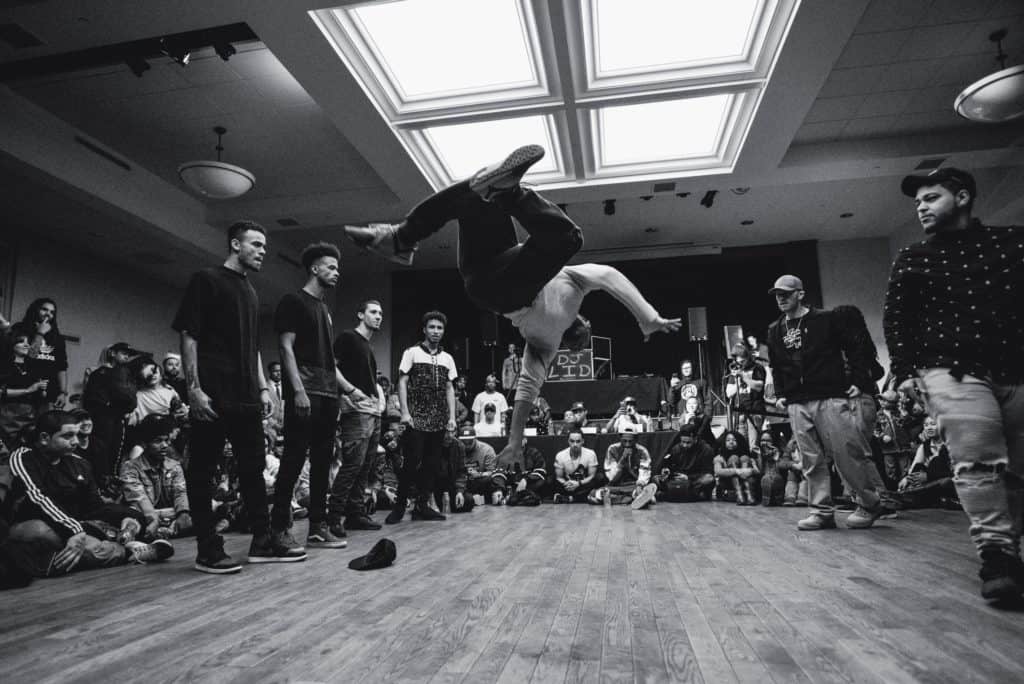 On Friday evening, the popular Trinity 'Til Infinity Battle Zone will take place from 7:00 p.m. to 2:00 a.m. (Mather Hall, Washington Room). The dance exhibition and battle will be hosted by Poptart (Hartford) and Tang Sauce (Hartford), with music by DJ Stealth and DJ Dookie. In collaboration with Trinity's Department of Theater and Dance, the dance exhibition will include a performance called Barzakh (Arabic for "barrier"), choreographed by Amirah Sackett, featuring dance students from Trinity College and Hartford Magnet Trinity College Academy.
An extensive lineup of lectures, workshops, panel discussions, and films will be part of the weekend-long academic study of the music and culture of hip hop. Topics to be addressed include the growth of hip hop in Kenya; hip hop as a political mobilizing tool used by Senegalese youth; the emergence of hip hop in London; and explorations of hip hop's impact in the Caribbean and Islam's influence on hip hop in the United States. On Thursday evening, a poetry open-mic event will be hosted by Trinity's Iron Poets. On Saturday afternoon, Shiro One, a graffiti writer from Japan, will bring her aerosol talents to the Trinity campus for a live exhibition on the Gates Quad in front of Mather Hall.
Also of note, the festival's annual Youth 4 Change Conference on Saturday (from 9:00 a.m. to 1:00 p.m., various campus locations) is collaborating with the Hartford Youth Scholars (HYS), a program that supports Hartford children ages 12 through 18 in their educational experience. Sixty HYS scholars will participate in active-learning workshops on DJing, dance, poetry, and youth organizing.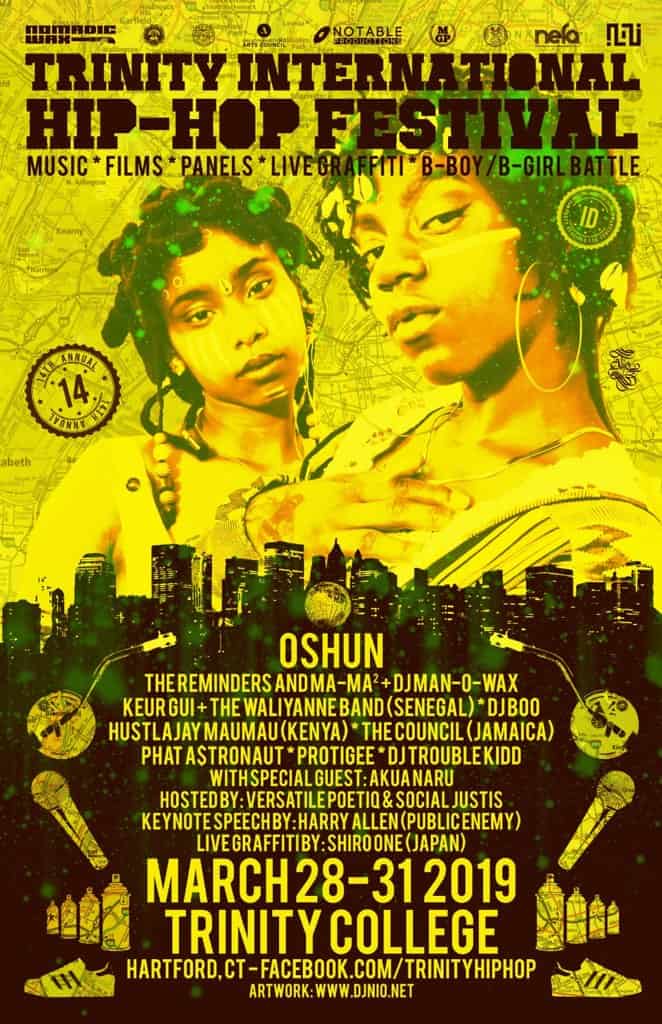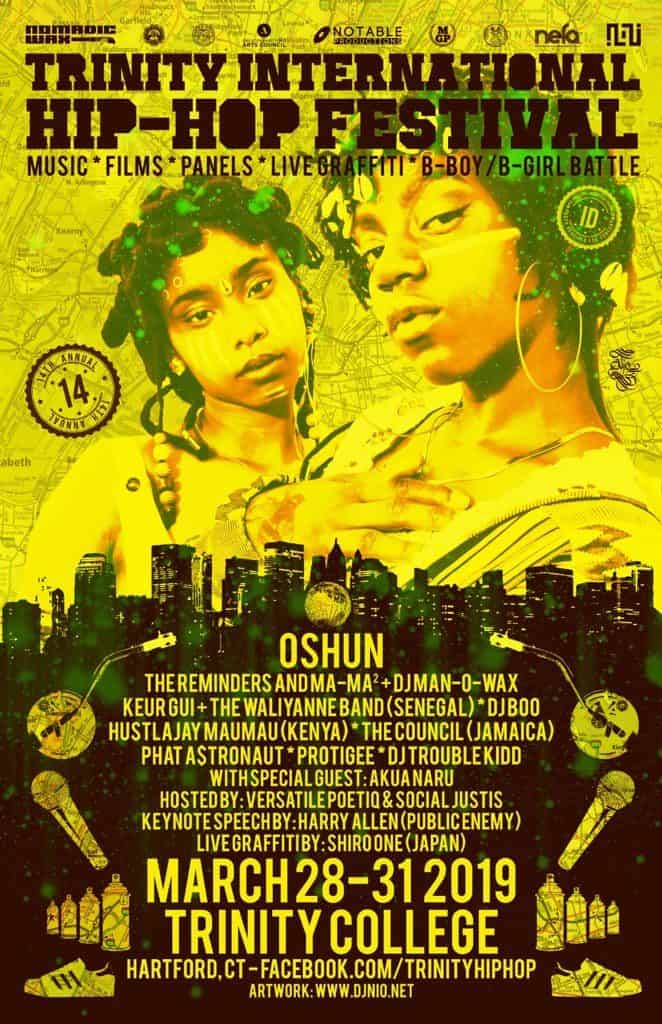 The Main Concert will take place Saturday, March 30, at 8:00 p.m. in the Washington Room of Trinity's Mather Hall (photo ID will be required to attend the concert). Preceding the set by OSHUN will be performances by artists including The ReMINDers and Ma-Ma2 with DJ Man-O-Wax (Detroit/Chicago), Keur Gui and the Waliyanne Band (Senegal), The Council (Jamaica), Hustlajay Maumau (Kenya), Phat A$tronaut (New Haven), Protegee (Hartford) and DJ Boo (Philippines/NYC), and Akua Naru (Ghana/Connecticut). Hosting the concert will be Versatile Poetic (Hartford) and Social Justis (NYC).
To close out the festival, on Sunday at Trinity's Vernon Social, the DJ/Producer Showcase will take place from 1:00 to 3:00 p.m., and the Iron Poets Challenge, a spoken word competition featuring poets from Trinity and the Greater Hartford community, will be from 3:00 to 6:00 p.m.
For festival schedule details, artist bios, and more, please check www.facebook.com/trinityhiphop, where information will continue to be updated in the weeks leading up to the festival, or contact Greg Schick at gschick27@gmail.com. For questions about lectures, workshops, discussions, or films, please email trinityinternationalhiphop@gmail.com. More festival updates and information about hip-hop studies at Trinity College can be found at https://portfolios.trincoll.edu/smarkle/.
Follow the Hip Hop festival on Instagram: @trinityhiphop.

About the Festival
The Trinity International Hip Hop Festival, founded by Trinity students in 2006, is the largest festival of its kind in the United States. The festival continues to be organized by students in association with Nomadic Wax, World Hip Hop Market, Temple of Hip Hop, and Notable Productions. Past performers include Taylor Bennett, MC Lyte, Rakim, DJ Kool Herc, Talib Kweli, Brother Ali, dead prez, KRS-One, Grandmaster Caz, K'Naan, Jean Grae, Blitz the Ambassador, Comrade Fatso, Les Nubians, Sam the Kid, and many other national and international hip hop artists and academics. Support for this year's festival was provided by Trinity College's Student Government Association, Barnyard, Center for Urban and Global Studies, Office of Multicultural Affairs, International Studies Program, History Department, and Human Rights Studies Program. Additional support was provided by the New England Foundation for the Arts and the Greater Hartford Arts Council.