Back to News
Madison Gilbertson '21 Receives Victoria L. Soto Memorial Award from Nutmeg Big Brothers Big Sisters
Announcement
posted
by Emma Sternberg '21
In recognition of her dedication to mentoring children, Trinity College senior Madison Gilbertson '21 has been awarded the Victoria L. Soto Memorial Award by Nutmeg Big Brothers Big Sisters. Soto—who had been a standout mentor with Nutmeg Big Brothers Big Sisters when she was an education student at Eastern Connecticut State University—was among the teachers killed in 2012 while defending her young students during the shooting at Sandy Hook Elementary School in Newtown, Connecticut. The award honors her memory and her passion for the care, education, protection, and socialization of children.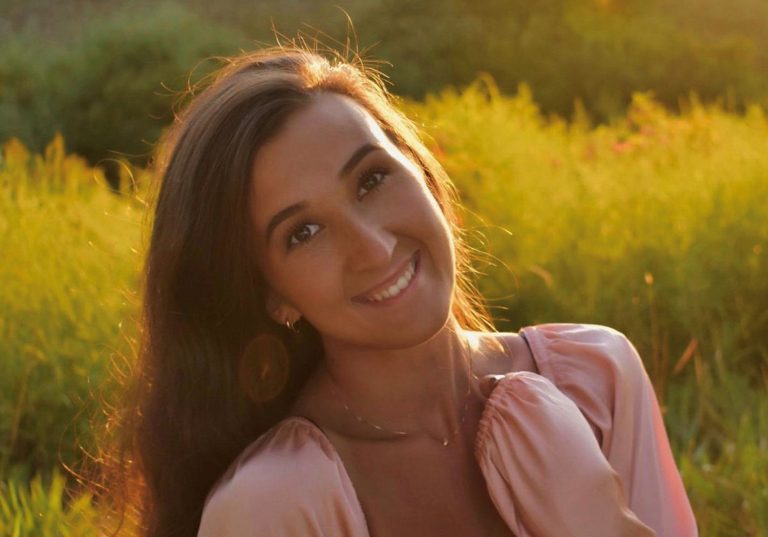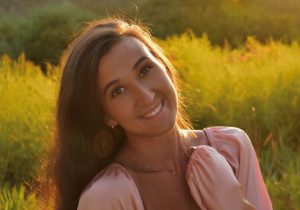 "Winning the Victoria Soto Award is really an incredible honor," said Gilbertson, a psychology major from Nashua, New Hampshire. "Victoria was a woman who dedicated her life to children, so it feels really special being put in the same category as someone who shared the same interests in the well-being and education of children."
Gilbertson's passion for building relationships with children began in high school, when she joined the Nashua Big Brothers Big Sisters program. Upon arriving in Hartford, she was excited to learn that Trinity students could participate in the Nutmeg Big Brothers Big Sisters program and that she could continue to connect with children in the community.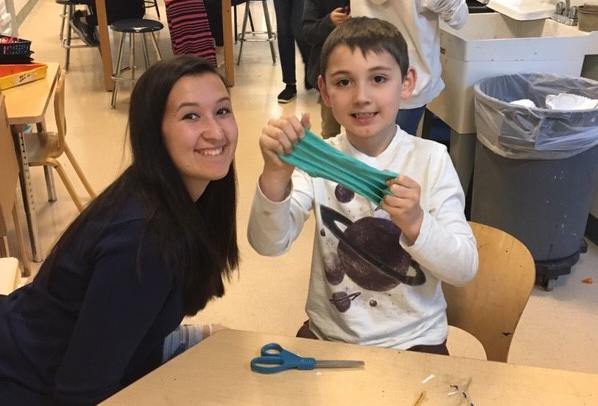 During her first year at Trinity, Gilbertson was matched with a first-grader named Jax, with whom Gilbertson has remained paired as a Big Sister throughout her four years at Trinity. "Even when I was busy with school and other commitments, the relationship I built with Jax made me stick with the program," said Gilbertson. "Jax is a phenomenal kid, and I never felt like I had to carve out the time to be with him. It was something I always wanted to do."
Tara Gill '91 is the Manager of Central Connecticut Site-Based Programs and Lead Match Support Specialist at Nutmeg Big Brothers Big Sisters and she also is a former coordinator in Trinity's Office of Community Service and Civic Engagement. Gill said that Madison is the right person to receive the award because of her dedication to the program and to Jax.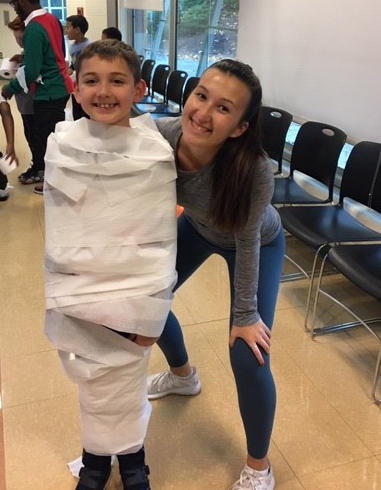 "Ideally, we hope that 'Bigs' will commit to a whole year with a student, but we also know that schedules change each semester, conflicts arise, and interests shift," said Gill. "However, Madison has been with us all four years with her 'Little,' Jax. Even last March when schools transitioned to virtual learning, Madison still met with Jax virtually every week and continued to do so all summer long."
When Gilbertson and Jax could get together in person in previous years, they would read, do science experiments, learn about planets, and draw maps. "Now that we get together virtually, we use online outlets like the NASA website to play games that interest Jax, as well as play speaking games where we take turns asking each other about our favorite things," said Gilbertson.
Gill said, "We hope that 'Bigs' gain a sense of community through participating in the program, and we also hope they find the hour with their student to be a nice time away from coursework and a chance to be out of a stressful environment." She added, "We want the 'Bigs' to make a connection with a kid and see the impact they have in that child's life."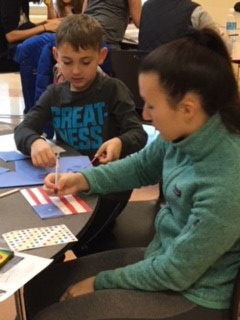 Gilbertson said she is so grateful she has had the opportunity to build a meaningful relationship with Jax. "Jax is pretty shy, and he was also young when we were first matched together, so it has been such a special experience getting to see him grow older and more confident as a person," said Gilbertson. "I've loved getting to see him grow into who he is."
Gilbertson plans on keeping in touch with Jax even after she graduates from Trinity this May through weekly FaceTime sessions. She said, "It isn't every day that you have the chance to form these bonds with children, and being with Jax has helped me appreciate the small things in life that help improve my day."
The Victoria L. Soto Memorial Award will be presented to Gilbertson virtually on May 25 during the Nutmeg Big Brothers Big Sisters "Bigs of the Year Awards" ceremony.