Trinity College senior Jeff Sagun '21 understands the proverbial phrase, "When life gives you lemons, make lemonade." When the COVID-19 pandemic disrupted Sagun's summer plans—including a research assistantship at the University of Arizona, travel plans to Canada to present his clinical research, and a hike on Arizona's Mount Lemmon—he knew he had to take matters into his own hands.
Sagun decided to launch a global academic initiative for students who are interested in neuroscience, research, and medicine. The program, Intercollegiate Neuroscience Research Journal Club (INRJC), was developed to provide students access to current neuroscience-related research papers and a connection with like-minded individuals in the industry across the world. He said he was motivated to provide an alternative for students whose internships and job opportunities were postponed or cancelled due to the pandemic.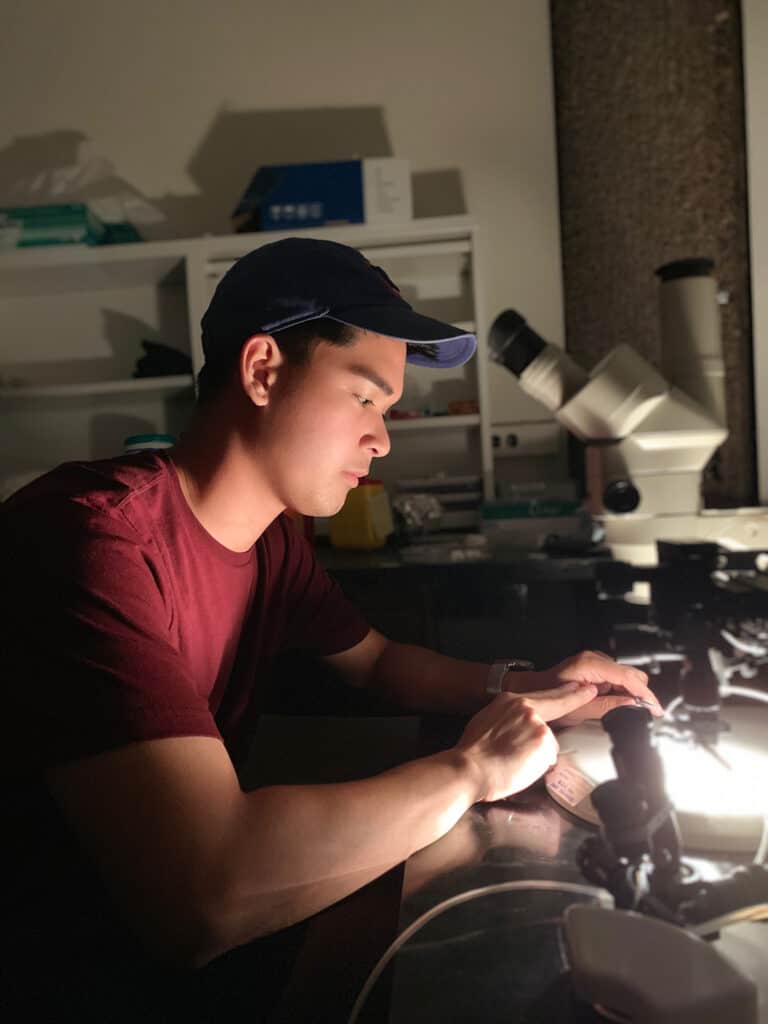 "The idea came to me in May after I finished my junior year. Instead of feeling hopeless about cancelled plans, I decided to start my own project," said Sagun, also a Posse Scholar from Chicago who hopes to study medicine. "My experiences in Trinity's Health Fellows Program and my research lab with Dr. Terri Williams inspired me to come up with INRJC. I learned that reading research articles is a critical part of every science graduate program."
The curriculum designed by Sagun and fellow Trinity seniors Meg Smith and John Albanese helps participants improve their knowledge of the scientific subject matter, along with their public-speaking, leadership, and writing skills. Each week Sagun provides participants with a neuroscience article, organizes interested students in Zoom groups, and identifies moderators for each group to discuss the subject matter of the paper. Each group has participants from various educational and cultural backgrounds. At the end of the program, participants write summaries of neuroscience articles to post on INRJC's LinkedIn group or share via email. Following the submissions, participants earn a completion certificate. After its first 10-week session during the summer, the organization granted more than 400 certificates.
The program has attracted more than 1,400 participants, in part due to social media efforts. Sagun promoted the program on popular Facebook science meme groups and posted a video on Tik Tok that generated more than 77,000 views. This year's participants included undergraduates, graduate and medical students, high school students, professors, and health care providers. They represented more than 500 colleges and high schools across the world, including Princeton, Harvard, the University of California—Los Angeles, and the University College London. Participants were from 43 states, 54 countries, and six continents.
Sagun said INRJC is scheduled to continue in December 2020. Students can join the LinkedInGroup, where information will be shared about the winter session near late November or early December.