As the spring 2023 semester comes to a close, Trinity College recognized students for outstanding achievements in academics, community service, and leadership.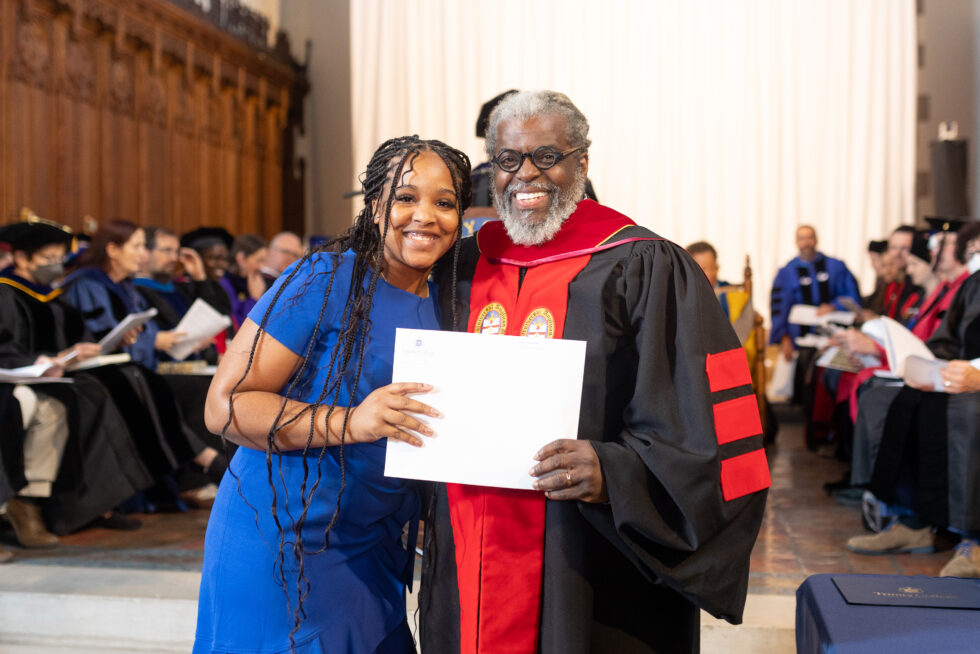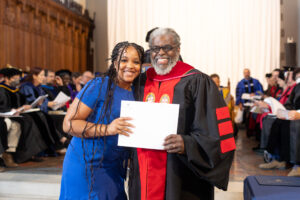 The 72nd Honors Day included the presentation of dozens of student awards by faculty and staff representing academic departments and college offices. At an afternoon ceremony in the Chapel, President Joanne Berger-Sweeney and Dean of the Faculty and Vice President for Academic Affairs Sonia Cardenas congratulated everyone who received recognition.
Among the prizes announced at Honors Day was the Trustee Award for Student Excellence. This award is presented annually to full-time seniors who have compiled an outstanding academic record and whose achievements in one or more other areas of activity, such as athletics, campus or community service, or leadership of student organizations, exemplify the high standards of excellence to which Trinity College expects all of its students to aspire. The recipients are chosen by the Board of Trustees in the spring. Berger-Sweeney presented the 2023 Trustee Awards for Student Excellence to Deion Darnell Kelly '23 and Zoe Camille Sylvester-Chin '23.
Trinity began Honors Day in the spring of 1950, introducing an occasion when all Trinity prizes and awards—with the exception of those given out at Commencement—could be celebrated in the presence of the entire College community.
To view the full Honors Day program, including a list of the student award recipients and descriptions of the prizes.
A video recording of the entire event is available here.
A gallery of all photos from the event is available here.
Explore the Gallery
The Ceremony
Explore the Gallery
The Ceremony