Back to News
Hartford Courant: Football Captain DeVante Reid '22, M'23 Says Trinity 'Is In My Blood Now'
Trinity in the News
posted
A recent story published in The Hartford Courant features Trinity College graduate student and football captain DeVante Reid '22, M'23.
In the article from September 23, 2022, They Took 'No' for an Answer: School's Persistence Pays Off as Receiver DeVante Reid Drinks in Full College Experience and Chases Another Title, writer Dom Amore chronicles how Reid was recruited to Trinity and the subsequent successes he's had both on and off the field.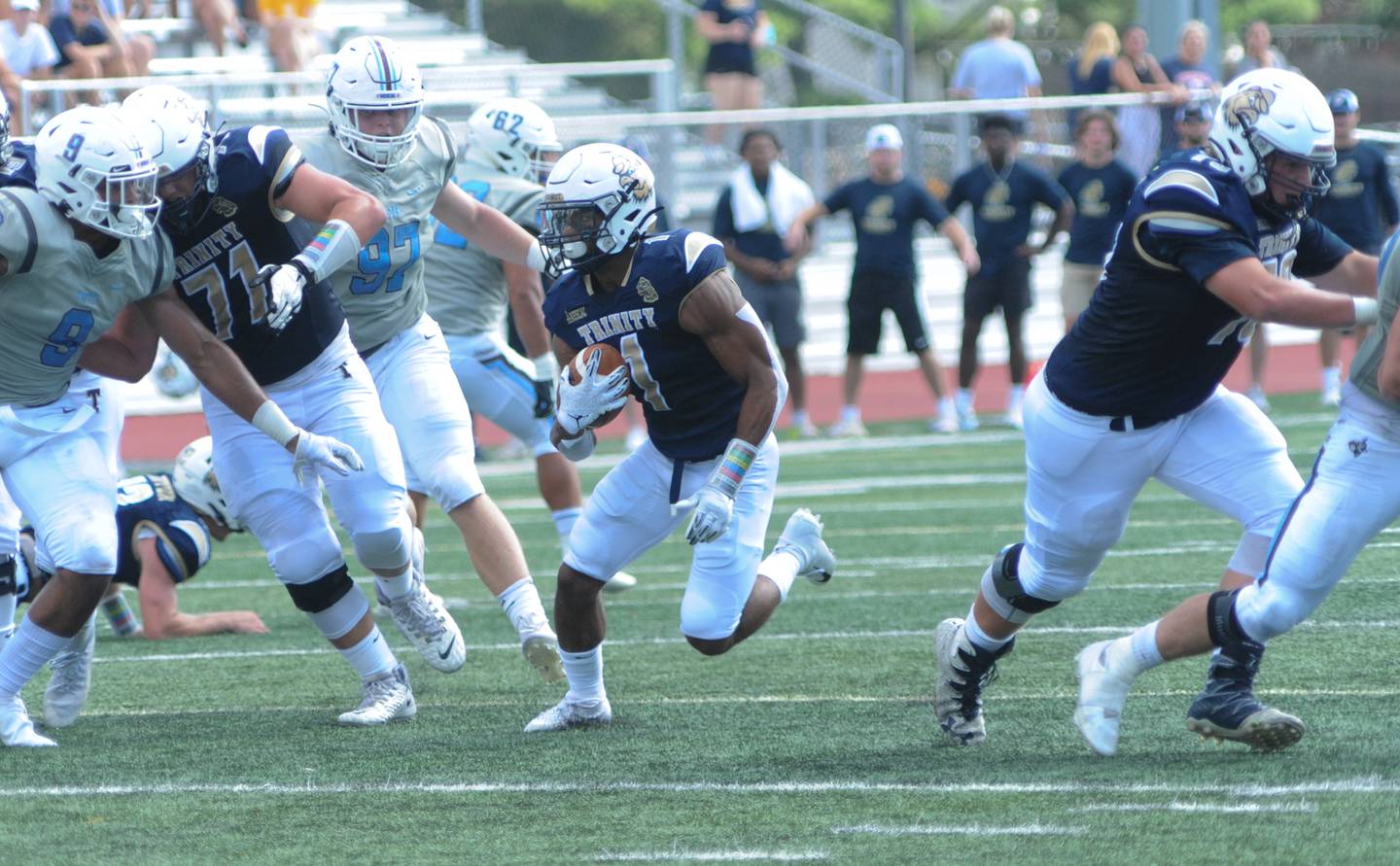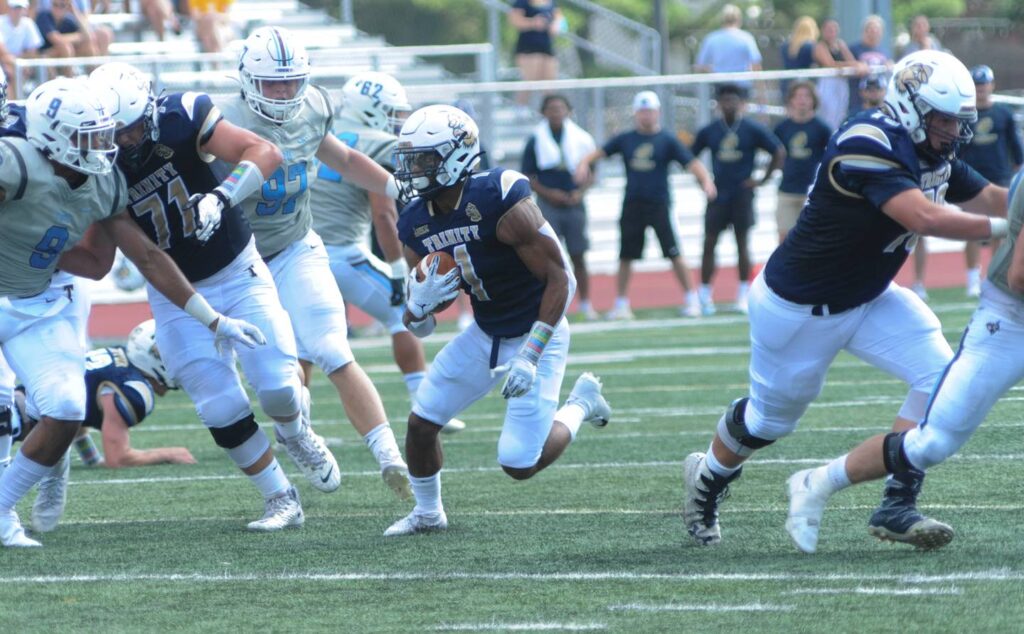 "We saw talent with the ball in his hands," professor of physical education and head football coach Jeff Devanney '93 told the Courant. "But we also saw really strong character. Not at all surprised he ended up being a captain."
Devanney added that Reid became a leader on many committees across campus during some difficult times. The article notes that Reid has been on Trinity's Student Athlete Advisory Committee, served as treasurer of the Athletes of Color Coalition, and helped launch the Athletic Department's Diversity, Equity, and Inclusion Committee, which facilitates conversations among the teams on campus and offers suggestions to the department. Reid has been nominated for the American Football Coaches Association's national All-Good Works team, Amore added.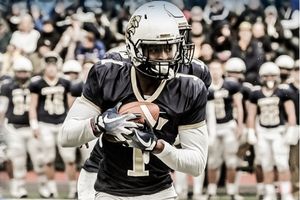 As Amore reported, Reid—who also competes on Trinity's track and field team—graduated last May with a degree in political science. "Now he is in grad school, studying public policy and law, living in a house down the street with four teammates who decided to return as a group and pursue the NESCAC championship to bookend the one they won as freshmen in 2018," the article says. Reid is quoted as saying, "We wanted to come back because we have the team, we have everything it takes to win a championship."
Reid added, "I didn't think I was going to be a part of all those committees, run track, all that stuff. But I adapted and just ran with it. Trinity, I feel it's in my blood now. This place has a special place in my heart. It's been everything and more."
Read the full story in The Hartford Courant here.