Back to News
'Feeding 2020 Initiative' Delivers Meals to Hartford Families
Hartford
posted
by Emma Sternberg '21
Members of the Trinity College community have partnered with Hartford area organizations to help provide meals to local families. With support from staff, faculty, and Trinity affiliates, the Feeding 2020 Initiative has raised money to deliver hot meals to neighbors in need. The program began last spring and is now intended to extend through the end of the year.
In mid-March, as the COVID-19 pandemic began to surge in Connecticut, food insecurity in the Hartford community became exacerbated when many people were forced out of work. Trinity College Assistant Dean of Students John Selders reached out to Chartwells—Trinity's dining services partner—about finding a way to help those in need of food, as well as to then-College Chaplain Allison Read, to connect with more members of the Trinity community.


Chartwells District Manager Toby Chenette said, "John Selders told me that people in the community were hurting and he wanted to do something to help feed them. We chatted for only about 10 minutes, but in that time, we formed the outline of the Feeding 2020 Initiative."
As pastor of Amistad United Church of Christ and co-founder of the civil rights group Moral Monday CT, Selders said he was faced with the question of how to respond in this COVID moment. Selders said that it was the other co-founder of Moral Monday CT, his wife Pamela Selders, who suggested that alleviating food insecurity could be the way they could help. "I wanted this to be something that we could do and not just be a one-time deal; I wanted to do something with sustainability," said Selders.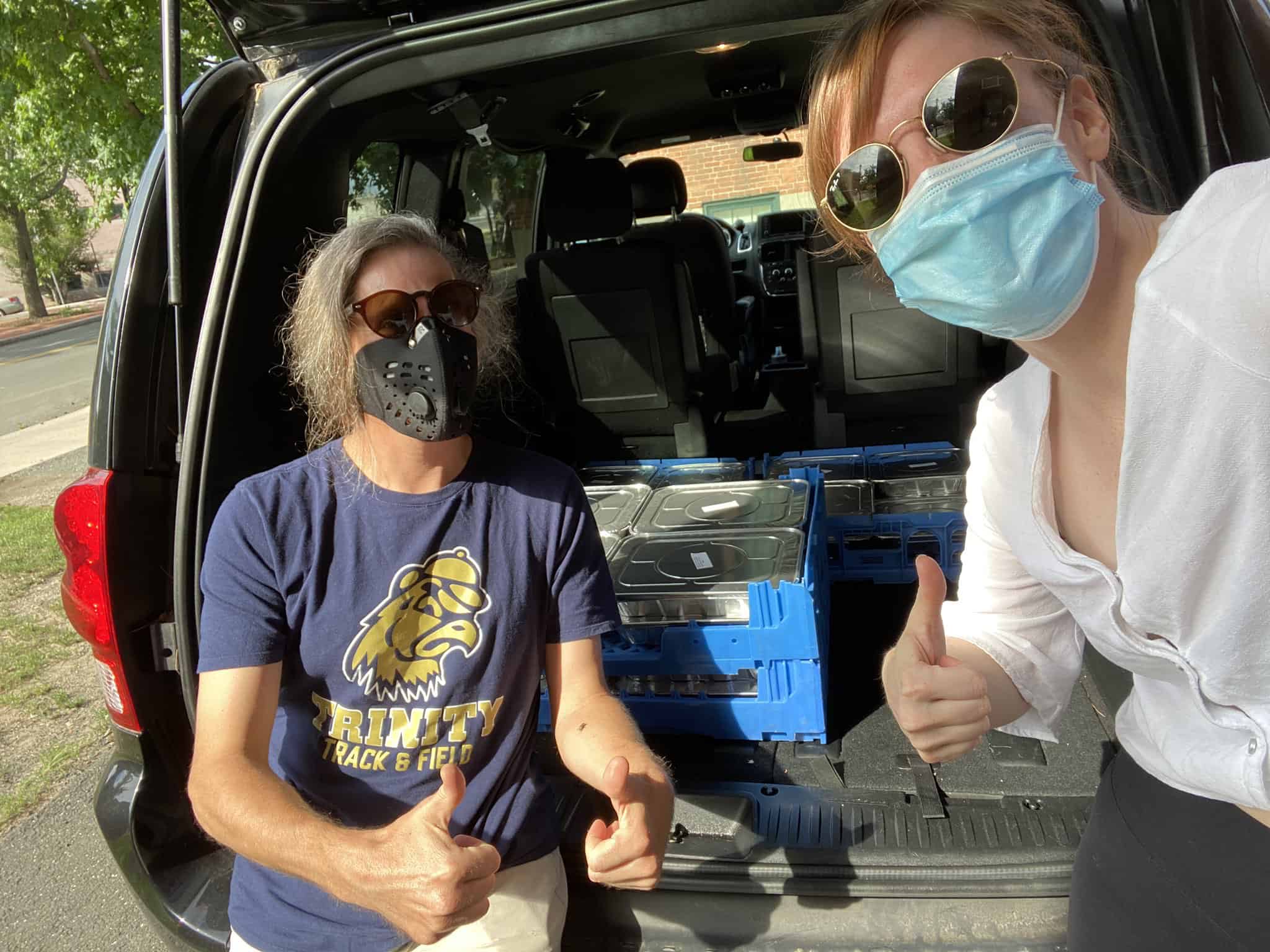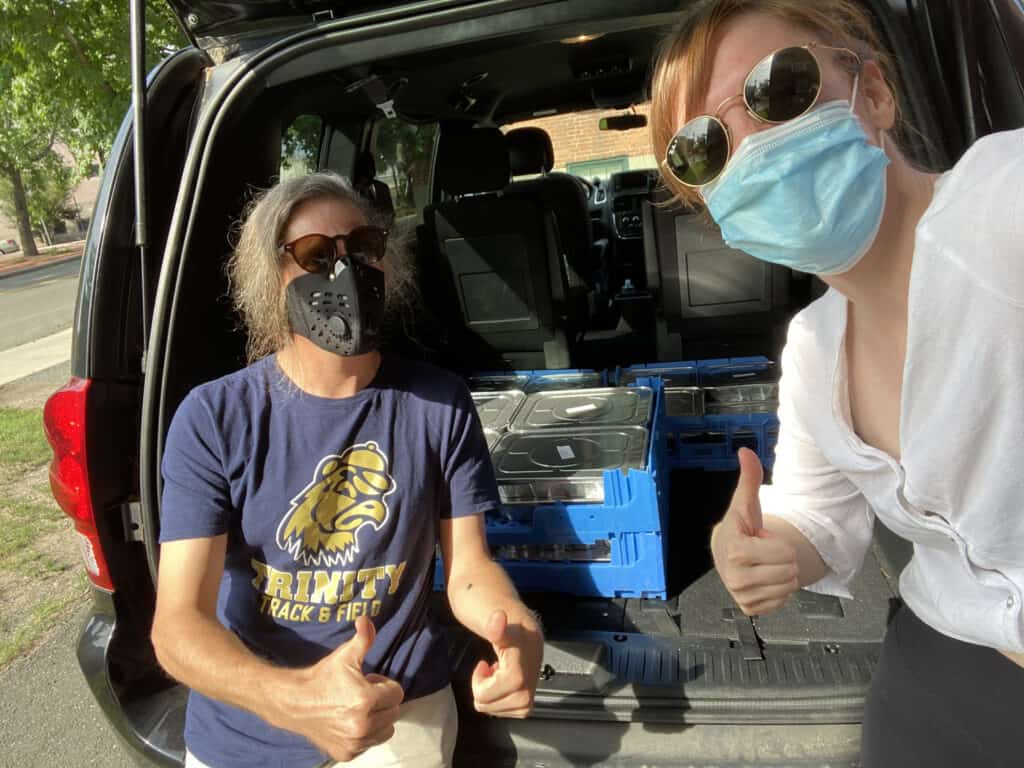 With the mission in mind of wanting to feed people in the Hartford area for an extended period of time, Selders reached out to members of the Trinity community for their monetary support to help fund the cooking of the meals and for volunteers to deliver them. Read connected Selders with Joe Barber, Trinity's director of community service and civic engagement, who said that the initial goal was to provide hot meals to 20 families, twice a week, for 20 weeks. "We wanted to provide a bit of normality by providing hot meals each week, which in turn gives people hope," said Barber.
Once the donations started coming in, Chenette and Chartwells chefs were able to get to work. Chenette said, "We served meals often with roasted turkey or chicken breasts, with sides like potatoes, rice, fresh veggies, or a mixed green salad." He added that he has received reviews from the younger recipients that their favorite meal has been the buffalo chicken macaroni and cheese. "We tried to give them everything that we would want if we sat down to eat that meal," said Chenette.
After the meals were prepared, Barber, Assistant Professor of Educational Studies Stefanie Wong, Director of Community Learning Erica Crowley, and Carol Montesi, parent of Trinity alumna Grace Montesi '13, began delivering the meals. Wong said she and Montesi alternate delivering meals on Tuesdays to the McKinney Shelter and to the St. Patrick-St. Anthony Ministry. On Thursdays, Crowley said she and Barber primarily deliver to the McKinney Shelter, as well as sometimes to the Teachers Village by Bushnell Park and St. Patrick-St. Anthony Ministry. In addition, Selders said some meals are delivered to the Hartford Catholic Worker.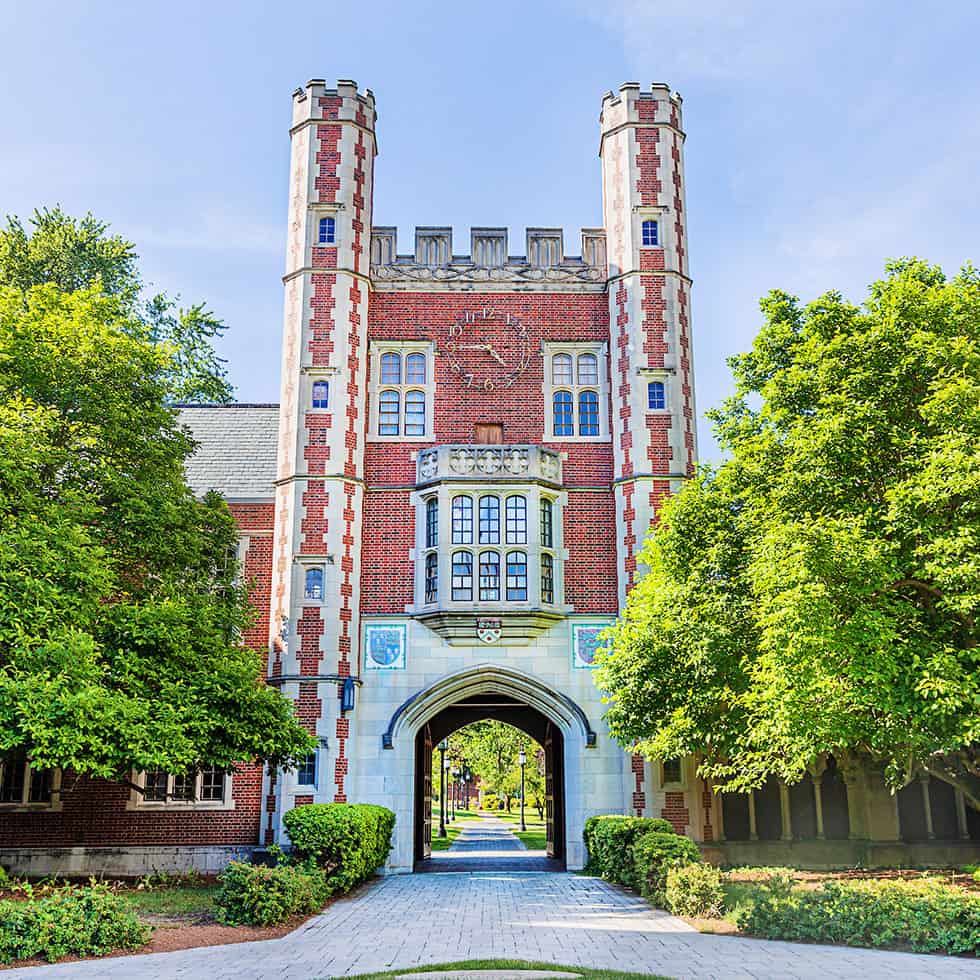 The Feeding 2020 Initiative began in April 2020 and will reach its goal of feeding 20 families twice a week for 20 weeks in September. However, Selders said that since his intention was to start a project with longevity, he now plans to extend the deliveries through the end of the year. Selders said that the project has been supported by many offices and departments at Trinity and that its success was made possible by all those who contributed their money, time, and efforts.
Chenette added, "The interesting thing to me is that this project started from a 10-minute conversation, and in a few weeks it was in motion. The feedback we have heard has made this worthwhile; the project has made everyone's day."
Selders said he began the Feeding 2020 Initiative because he wanted to have an impactful response to the issues the pandemic has underlined. "All of us have been challenged to respond," he said. "The Feeding 2020 Initiative is a simple but concrete way folks can say they are doing a little piece to help the community."
To get involved with the Feeding 2020 Initiative, contact Joe Barber at [email protected].